Cruise lines that don't require Covid vaccines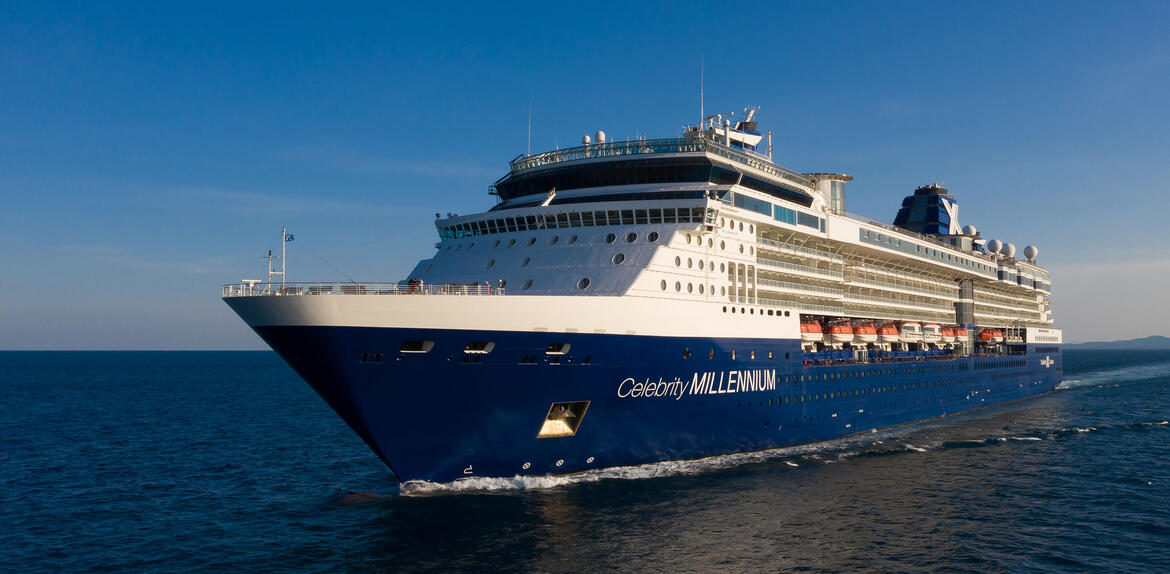 Do you have to be vaccinated to go on a cruise? The short answer is no.
The long answer is that vaccine requirements vary by cruise line, cruise ship, and departure port/destination. Currently, due to the rise of the Delta variant and new restrictions by ports of call, the majority of U.S.-based cruise ships are allowing unvaccinated travelers onboard only if they are too young to be vaccinated or have medical or religious exemptions.
While many U.S.-based cruise lines planned their return to cruise with mainly vaccinated guests, several lines followed CDC protocols via its Conditional Sail Order to run simulated voyages and get approval to sail with unvaccinated guests. Royal Caribbean completed the most test cruises to ensure that families with young children could continue to sail. However, lines that planned to welcome unvaccinated adults have had to get stricter about vaccine requirements to adhere to new government policies.
Here's the current list of cruise lines that do not require Covid vaccines to sail, for travelers who cannot or choose not to get the shot.
UPDATED: September 24, 2021
Bahamas Paradise Cruise Line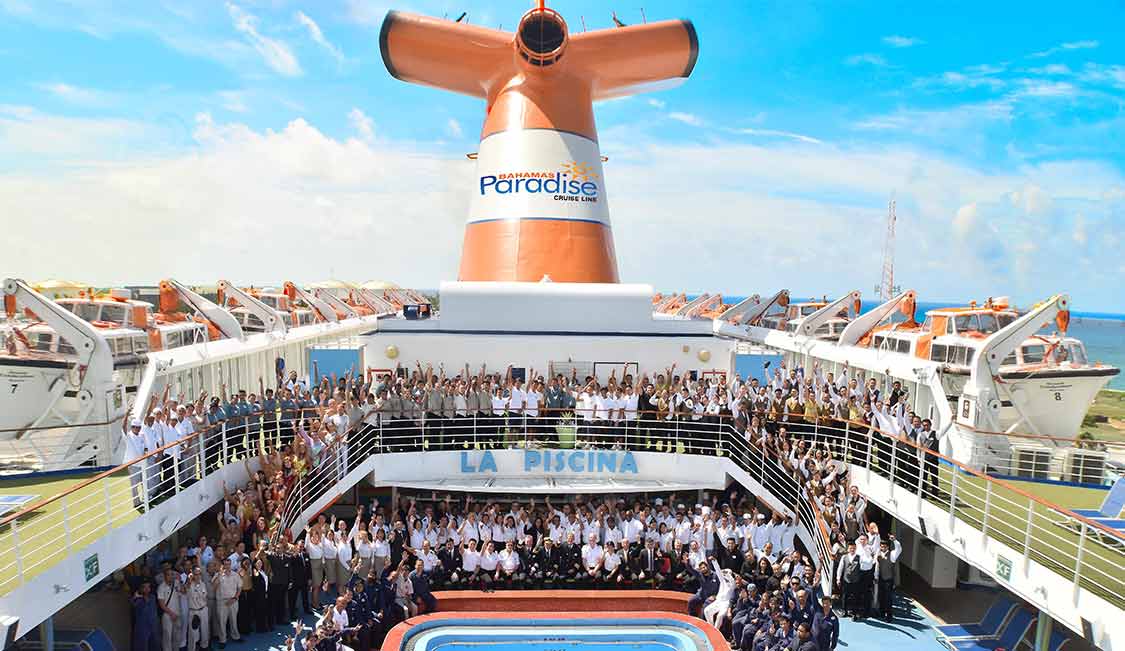 Bahamas Paradise Cruise Line's Grand Classica resumed its two-night cruises to the Bahamas on July 10 with a mix of vaccinated and unvaccinated passengers.
However, the Bahamas has since issued a vaccine requirement for all visitors to its shores. Now all Grand Classica guests ages 12 and older who are sailing between September 26 and October 30, 2021, must be vaccinated. Cruisers ages 2 through 11 must provide negative Covid test results from a PCR test taken within 72 hours of sailing and take an antigen test at the cruise terminal on embarkation day at their family's expense.
Bahamas Paradise Cruise Line's original policy was that unvaccinated travelers should get tested at least three days before their trip, as well as after. The cruise line recommends all unvaccinated travelers self quarantine for a week after travel. 
In addition, the Bahamas requires Cruise & Stay and one-way travelers to Freeport to present a Bahamas Health Travel Visa.
Carnival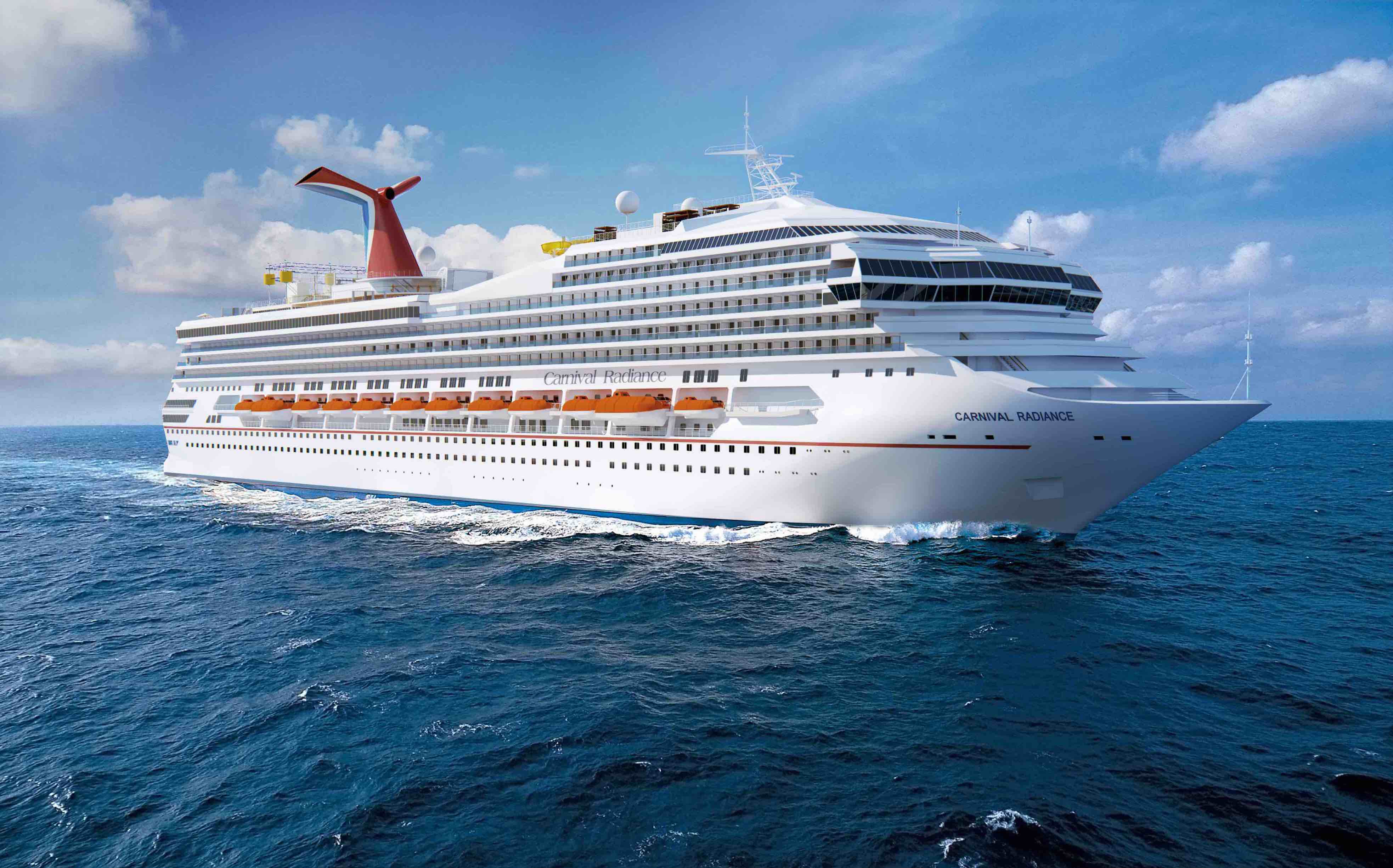 Carnival is currently sticking with the CDC guidance of sailing with 95 percent of passengers vaccinated. However, the line will provide vaccine exemptions to children under 12 and adults who are not able to receive the vaccine to fill 5 percent of available berths. On cruises out of Long Beach and select fall sailings, Carnival will extend vaccine exemptions to travelers with religious beliefs that prevent them from getting vaccinated.
Unvaccinated passengers who wish to sail will need to be pre-approved during the booking process. The exemptions are not guaranteed and are capacity controlled. These guests will be required to follow specific health protocols and testing requirements, including providing a negative PCR test result at the port, taking an additional antigen test at embarkation and again 24 hours before the cruise ends, and only going ashore in controlled-environment "bubble" tours.
Cruisers departing from Florida and Texas who are not vaccinated must purchase travel insurance for their sailing. Unvaccinated guests sailing from those states, as well as Maryland and Louisiana, who cannot be vaccinated due to health reasons must provide a doctor's note confirming the medical exemption.
These policies will be in place through the end of 2021.
Celebrity Cruises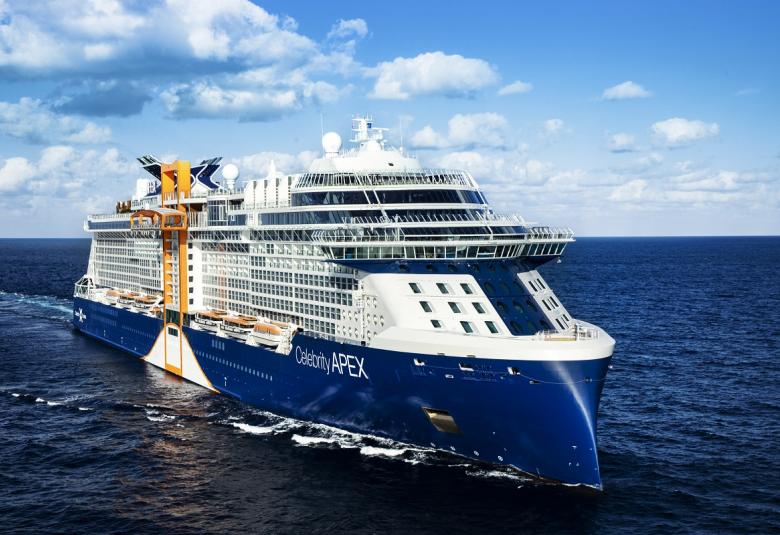 Most Celebrity cruises will sail with at least 95 percent of passengers vaccinated; the remaining 5 percent can be unvaccinated and will mainly be children. U.S. travelers ages 12 and older must be vaccinated to sail; this is an update to Celebrity's original policy. Celebrity will not accept certificates of recovery from unvaccinated travelers who have recovered from a Covid-19 infection.
Travelers who are not vaccinated will need to follow a separate set of rules than their vaccinated shipmates. These include:
Additional Covid testing before and during your cruise, at your own expense
Masks required onboard in public areas, except when dining or drinking 
Shore excursions must be purchased through cruise line, not a third-party provider; unvaccinated travelers cannot go ashore independently
Disney Cruise Line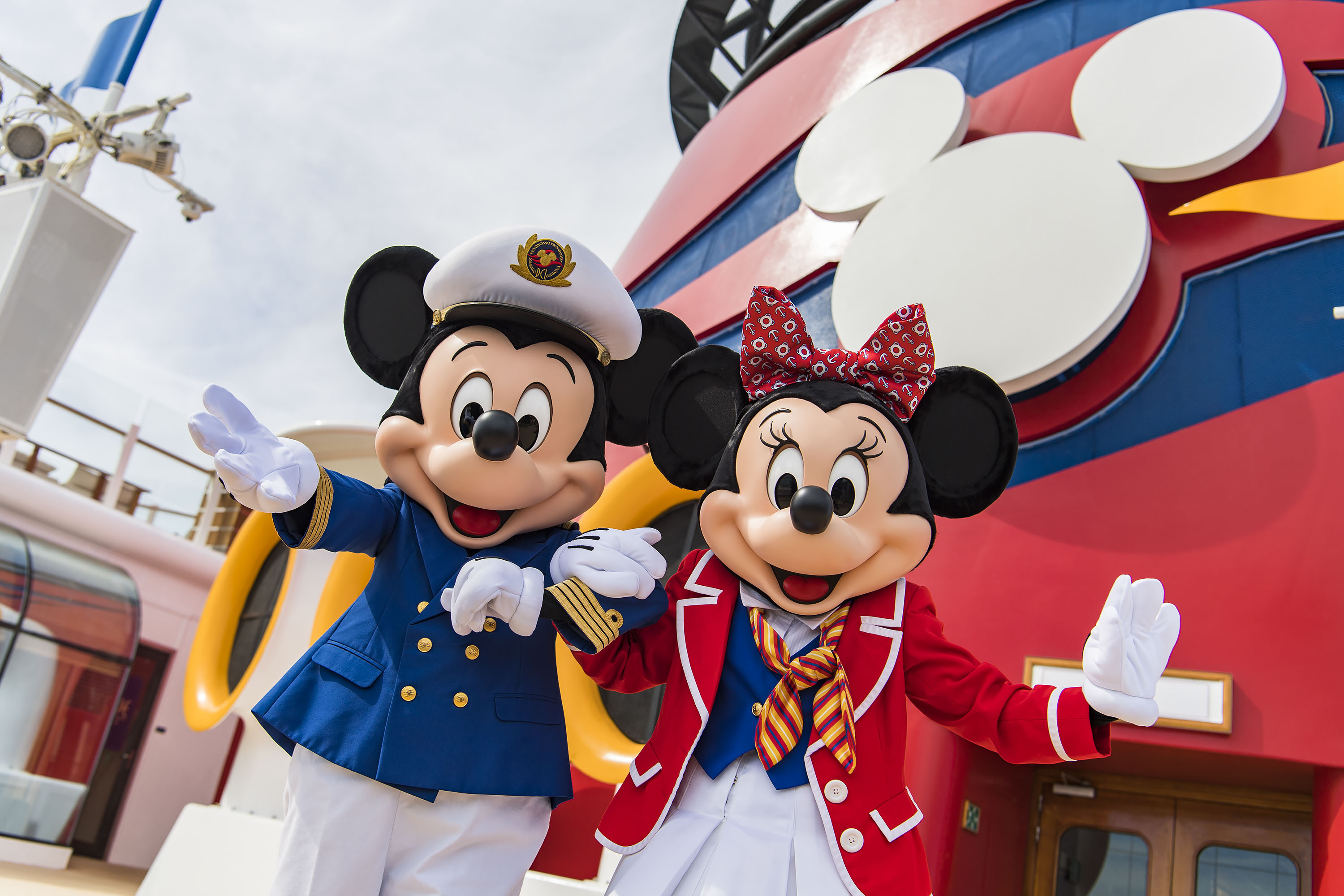 Disney Cruise Line requires that all passengers ages 12 and up are fully vaccinated in order to cruise. Because the line successfully completed test cruises under the auspices of the Centers for Disease Control and Prevention (CDC), it does allow unvaccinated children onboard.
However, all travelers on Disney Wonder's November 5 Panama Canal cruise, regardless of age, must be vaccinated. No exemptions will be given for this sailing.
Unvaccinated children must take a NAAT or PCR test prior to embarkation, as well as a rapid test at the pier. All results must be negative in order to be allowed onboard.
All Disney passengers, regardless of vaccination status, must wear masks indoors, but can remove them when outdoors.
MSC Cruises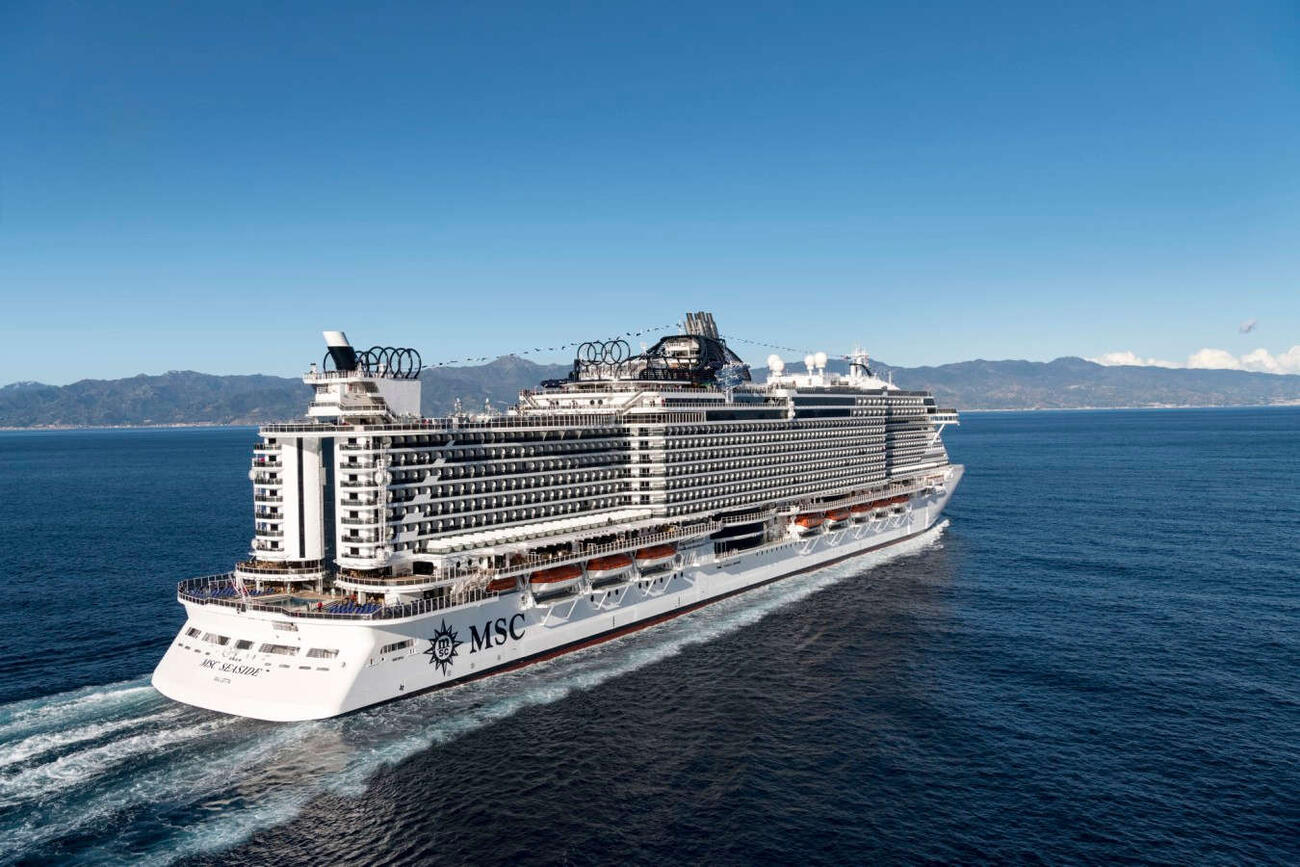 When MSC Cruises ships returned to U.S.-based cruising in August, it did not require guests be vaccinated. However, new restrictions from the Bahamas mandate that all cruisers, ages 12 and up, be fully vaccinated. U.S. travelers on MSC's Europe cruises also must follow the same vaccine policy.
For Bahamas and Caribbean sailing, the vaccination requirement is in place until November 1, unless the Bahamian government extends its policy.
If the Bahamas does not extend its vaccine mandate, unvaccinated cruisers on MSC after November 1 will be subject to different health and safety restrictions and protocols than their vaccinated counterparts. These include:
Cruisers must purchase a travel insurance plan with Covid coverage, either through MSC or an independent provider, and present proof of insurance at check-in.
Unvaccinated guests will need to show negative results from an RT-PCR or NAAT test taken no earlier than 72 hours prior to departure. Additional testing may be required during the cruise.
Masks are required in indoor public areas and outside when social distancing is not possible.
Certain activities and locations will be deemed "vaccinated only," and unvaccinated guests will not be allowed to participate or enter.
Unvaccinated cruisers cannot go ashore in port unless they have purchased a ship-sponsored excursion. (Ocean Cay is an exception to this rule.)
Royal Caribbean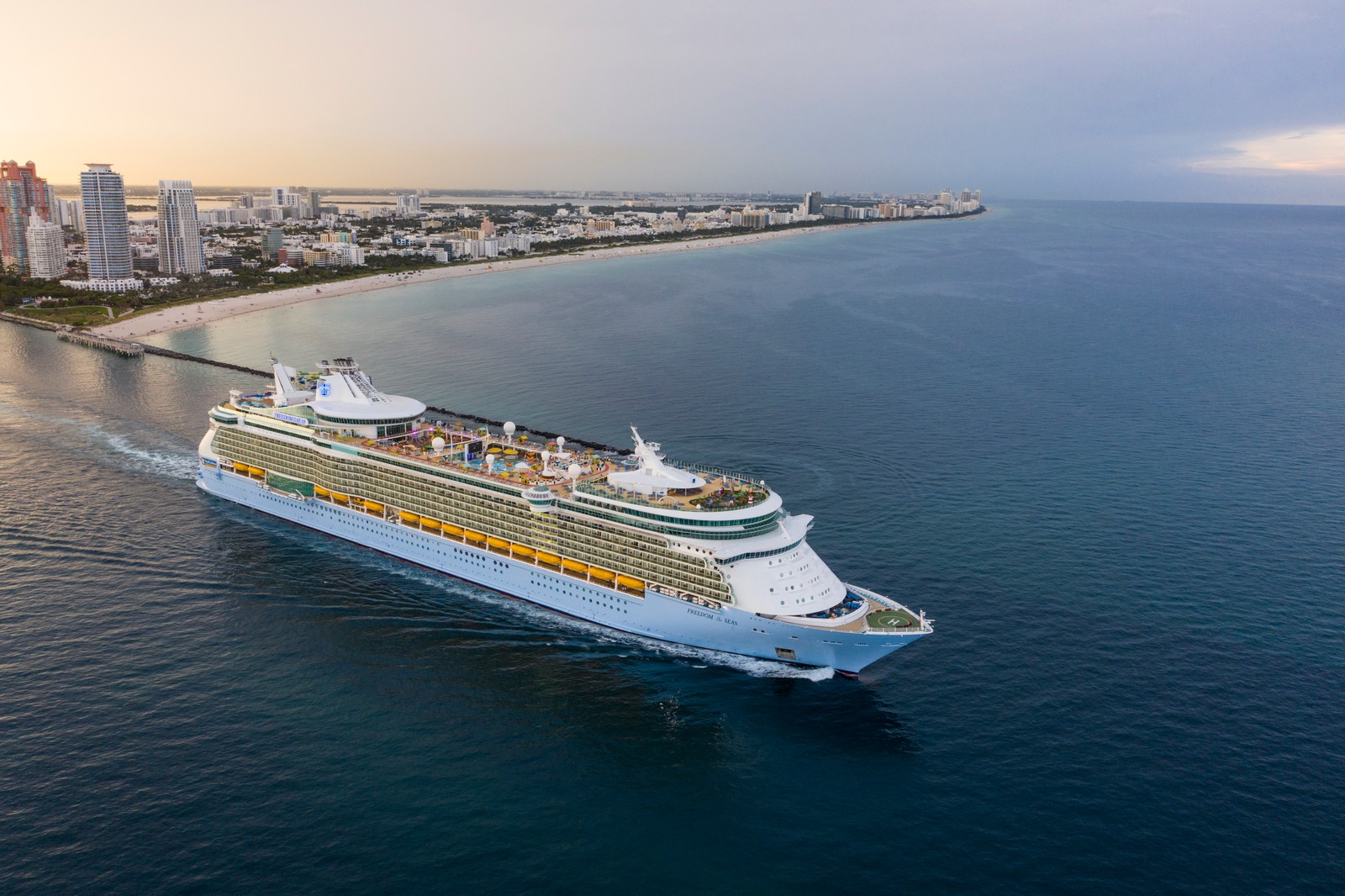 For sailings departing from U.S. homeports, all passengers ages 12 and older must have received the Covid shot. Florida cruisers should note that this is a requirement from Bahamas and St. Thomas in place until November 1. At that time, the guidelines might change if the policy is not extended. For cruises from European ports, all adults 18+ must be vaccinated.
On all of these cruises, unvaccinated children are allowed onboard, but might be subject to capacity limits.
Unvaccinated guests of any age will be subjected to additional testing and health and safety protocols. The current requirements for U.S.-based cruises include:
Unvaccinated children (ages 2+) must show a negative result for a PCR or antigen test taken up to three days before boarding, and take a complimentary antigen test at the terminal and before the cruise ends.
Select public areas will offer exclusive access to vaccinated guests (though kids shouldn't miss the casino or spa too much), including separate areas in the dining room for parties with unvaccinated travelers
Families traveling with unvaccinated kids must purchase Royal Caribbean tours in order to go ashore in port (Perfect Day at CocoCay is an exception)