An Alaska cruise can cost as little as $350 per person for a seven-night cruise in an inside cabin on a mainstream line, or it can cost upwards of $10,000 per person for a week in a suite on a luxury cruise ship. The price varies greatly depending on the cruise line and ship, departure date, and itinerary.
Plus, you will need to factor in airfare, hotel stays, shore excursions, and other costs to determine the total price of an Alaska sailing. 
Below, we answer the question of how much an Alaska cruise costs by breaking down the expenses you are likely to incur on your vacation up north. 
How much are Alaskan cruise prices?
Image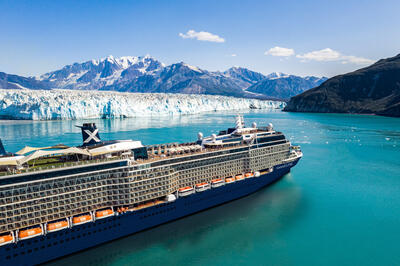 Alaska cruise prices are constantly changing, even for the same ship and itinerary. As a ship sells out, cruise fares will increase. If one itinerary is not selling well, prices might drop. A shoulder-season sailing will typically be cheaper than a midsummer voyage, and an inside cabin is nearly always cheaper than a balcony cabin. Suites range from a mini-suite (i.e. a roomy balcony cabin) to a lavish multi-room, multi-deck enclave, and cruise fares vary accordingly.
To give you an idea of prices, we priced out a family of four among the most popular cruise lines.
Our sample trip departs Seattle and is a 7-night cruise that takes place in July 2024. We selected a balcony cabin for each cruise with 2 adults and 2 kids in the same cabin.
Royal Caribbean Ovation of the Seas: $6,486.28
Celebrity Cruises Edge: $6,675.80
Norwegian Cruise Line Encore: $5,303.00
Disney Cruise Line Wonder: $14,302.52
Princess Cruises Discovery Princess: $7,201.52
*The Disney Cruise departs from Vancouver since it does not offer a Seattle departure.
Image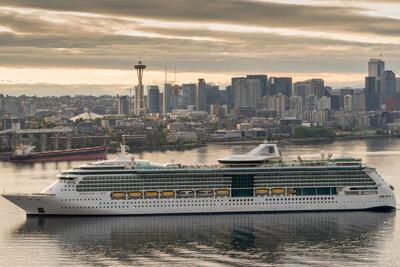 For a family-friendly, big-ship cruise line, Disney is always priced higher than lines like Royal Caribbean, Norwegian, and Carnival. Their inside cabins start from $225 per person, per day, and the smallest suite starts at $1,000 per person, per day.
Moreover, upscale lines such as Celebrity Cruises, Holland America Line, and Princess Cruises are usually more expensive than other mainstream lines. 
It's also important to consider what is included with each line. As an example, Norwegian often bundles a drink package or gratuity with their fares, while Royal Caribbean and Disney do not. 
Read more: What is the best cruise line for Alaskan sailings?
What makes an Alaska cruise cost more or less than another sailing?
Image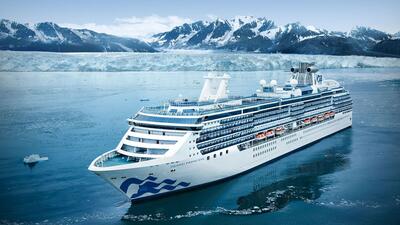 There are many reasons why one cruise is cheaper than another, and it all depends on the choices you make in selecting a sailing.
Premium lines, such as Princess or Holland America, usually cost more because they include more in their fare. Mainstream lines (i.e. Royal Caribbean, Carnival) advertise a lower base fare with less included to give the customer the choice to spend more on extras. Disney just prices their cruises higher than the rest because of the brand name.
Read more: I tried a Holland America cruise to Alaska. Here's what it's like to sail on this cruise line
Image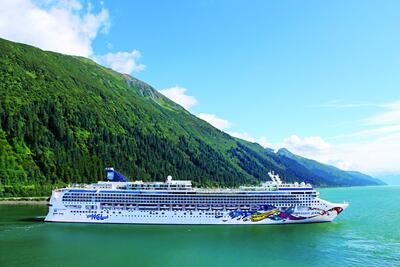 The date you select can have a large impact on your cruise fare.  The Alaska cruise season is short, and that means limited time to go with pros and cons to different times of the year.
Read more: What is the cheapest month to go on a cruise?
Early season cruises (April, May and June) are cheaper than July and August because school is still in session and that limits families' abilities to take a vacation. Moreover, the early Alaska season is colder and there is less demand.
Image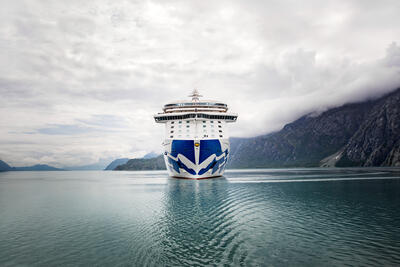 July and August see the warmest temperatures and families can easily travel, so prices tend to be highest in this month.
September and October are when families cannot travel due to work, and the weather also starts to cool.  The fall is also when it rains more in Alaska, which diminishes demand.
Image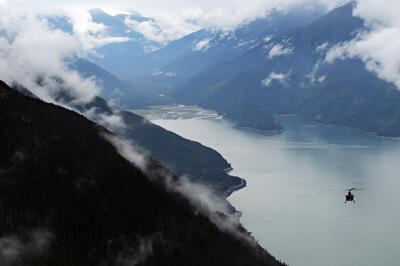 There isn't a bad month to take an Alaska cruise, so you need to weigh the pros and cons of the off-peak or peak Alaska cruise season. For many people, it's a question of price versus weather.  
Remember, there is no perfect time or guarantee of weather, so don't assume paying more for a July Alaska cruise automatically is going to favor your trip.
How much does it cost to fly to my Alaska cruise homeport?
Image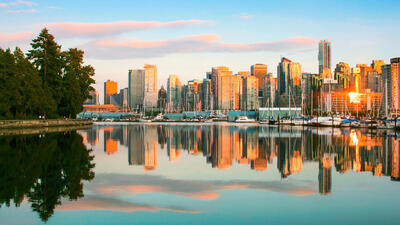 If you live within driving distance from the Seattle cruise port, you can pay $0 for airfare, and your transportation costs will mainly consist of gas and parking or taxi and Uber fares. If you live in New York and are taking a one-way cruise from Seward to Vancouver, you might pay $500 to $1,000 per person for one-way flights into Anchorage and out of Vancouver.
Cruises that sail roundtrip from Seattle or Vancouver will typically cost less in airfare than one-way cruises that travel between Alaska and Canada. If you want to save money on your total cruise booking, consider how your itinerary can impact your airfare.
Do not forget that you can use frequent flyer miles or credit card points to book your flights, saving you money on that total Alaska cruise cost.
Airfare should also be a consideration if you find a last minute cruise deal. While the fare might be enticing, the total cost of the plane tickets might negate any (and all) savings. It is best to plan your cruise vacations in advance to get the best value. 
Read more: How Far in Advance Can You Book a Cruise?
How much should I budget for shore excursions?
Image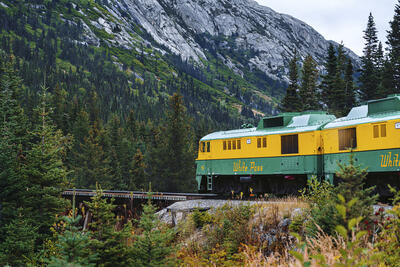 I definitely recommend giving yourself a large budget for shore excursions on your Alaska cruise. Given that Alaska is part of the U.S. and also a remote destination where many products must be shipped long distances from elsewhere, goods and services in Alaska tend to be more expensive than you will find at home. Shore tours are typically priced higher than in the Caribbean or the Bahamas.
Second, you will discover a few fun attractions and lots of shopping within walking distance from each Alaska cruise pier, but the real draw lies beyond the city limits. You will want to take tours in nearly every port to make the most of your once-in-a-lifetime visit to the 49th state.
Looking at Alaska shore excursion prices on Norwegian Cruise Line, one- or two-hour city tours or guided walks cost $40 to $100, but you will find the majority of half-days tours cost $100 to $300 per adult. A dogsledding and flightseeing tour on a glacier can cost $550 or more per adult.
Depending on what kind of bucket list experiences you plan to have, you might want to budget $1,000 per person for shore excursions on your Alaska cruise.
Read more: What are the best Alaska cruise ports?
What other expenses will I incur on an Alaska cruise?
Image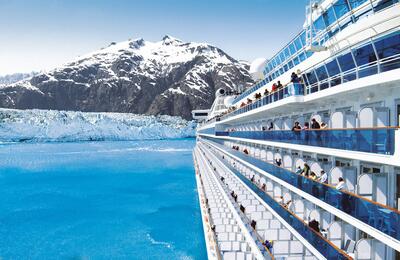 The one expense everyone incurs, but often forgets to budget for, is cruise ship gratuities. Every cruise line tacks on daily tips for the dining and housekeeping staff onboard. As you will not necessarily come into contact with everyone who makes your Alaska cruise amazing, we strongly encourage you to pay the suggested amount or more. 
Read more: Tipping on a cruise ship: Guide and what to do
Cruise ship gratuities run $14 to $19 per person, per day, and vary based on cruise line and cabin category. If you are in a suite, you can expect to pay more than those in standard staterooms. 
Hotel stays are another major cost if you are flying into your cruise departure destination earlier or lingering in Alaska after your cruise ends. Hotel rates will vary depending if you pick a Motel 6 or the Ritz. According to Kayak, the average daily hotel price in Anchorage ranges from $174 in May to $249 in August. In Seattle, the average daily hotel price ranges from $230 in May to $192 in August. If you are looking to stay closer to the port, you can expect to pay more. Sometimes, these hotels can cost upwards of $400 or more per night. 
This is an important consideration if you want to plan an extended pre- or post-cruise stay, as the hotel could add another thousand dollars to your total vacation expense. 
Image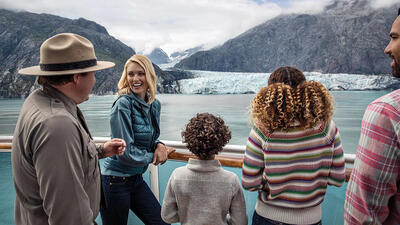 You might like to get a drink or meal off the ship in the Alaskan ports of call. At Juneau's famous Red Dog Saloon, popular with cruisers, a locally brewed draught beer will set you back $5 to $7; a salmon burger costs $17 and an Alaskan reindeer sausage sandwich $13. 
Depending on your shopping tastes, your budget for souvenirs might be $25 per person or it could be hundreds to thousands if you plan on buying gold or diamonds in the many jewelry shops in port. You may also want to include shopping onboard. 
As with any cruise, you will want to consider what you'll spend on the ship, too. Alaskan cruises tend to be port heavy, so you might not feel the need to purchase a drink package or specialty dining meal. If these are experiences you like, however, you'll want to factor those into your overall costs. 
What is the cost of an Alaska cruise tour?
Image
Cruise tours cost more per night than cruises alone, likely because the cost of lodging and transportation in Alaska is high and some activities are included. Most cruise tours run 9- to 140nights, featuring a seven-night cruise and a bus- and train-based tour through Southcentral and Interior Alaska.
When we checked Alaska cruise tour prices on Royal Caribbean, fares ranged from $160 to $210 per person, per night, for an inside cabin, and from $240 to $320 per person, per night, for a balcony. The cheapest cruise tour we found was around $1,400 per person for an inside cabin and $1,880 for a balcony on a seven-night September cruise with a two-night tour to Denali and Anchorage.
Cruisetours are meant for those who want to make the most of their time in Alaska and see more than cruise ports will allow. Plus, you will not have to worry about planning the logistics. You get to enjoy the convenience that comes with a cruise vacation while venturing inland.