Rotterdam Live Blog 2021 – Preview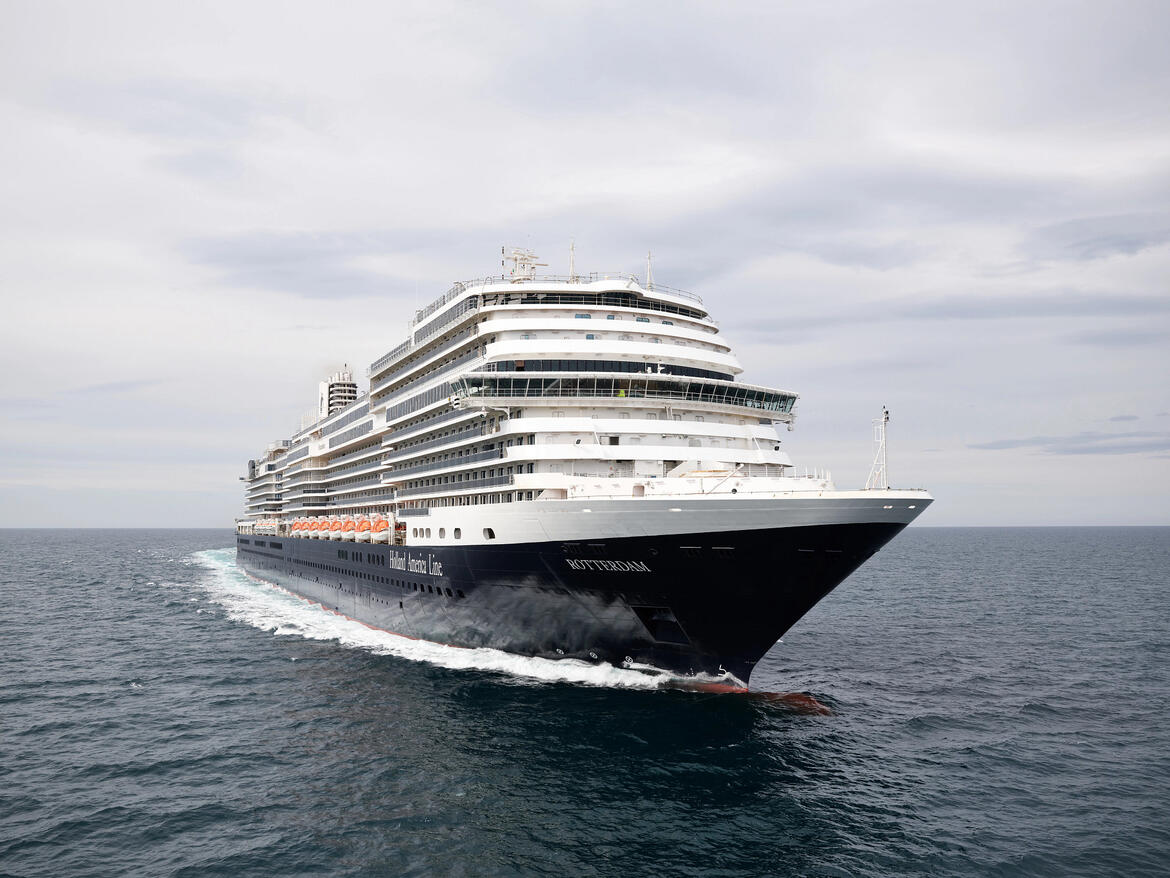 It might surprise you, but cruise lines have been debuting new ships during the pandemic, including Carnival's Mardi Gras, Celebrity Apex, and Royal Caribbean's Odyssey of the Seas. Another newcomer, Holland America's Rotterdam is on its maiden transatlantic crossing right now. On Friday I will board that ship's first cruise from Fort Lauderdale – a five-night Bahamas sailing -- to give you all a first look at the brand-new ship.
Why I chose this cruise
Image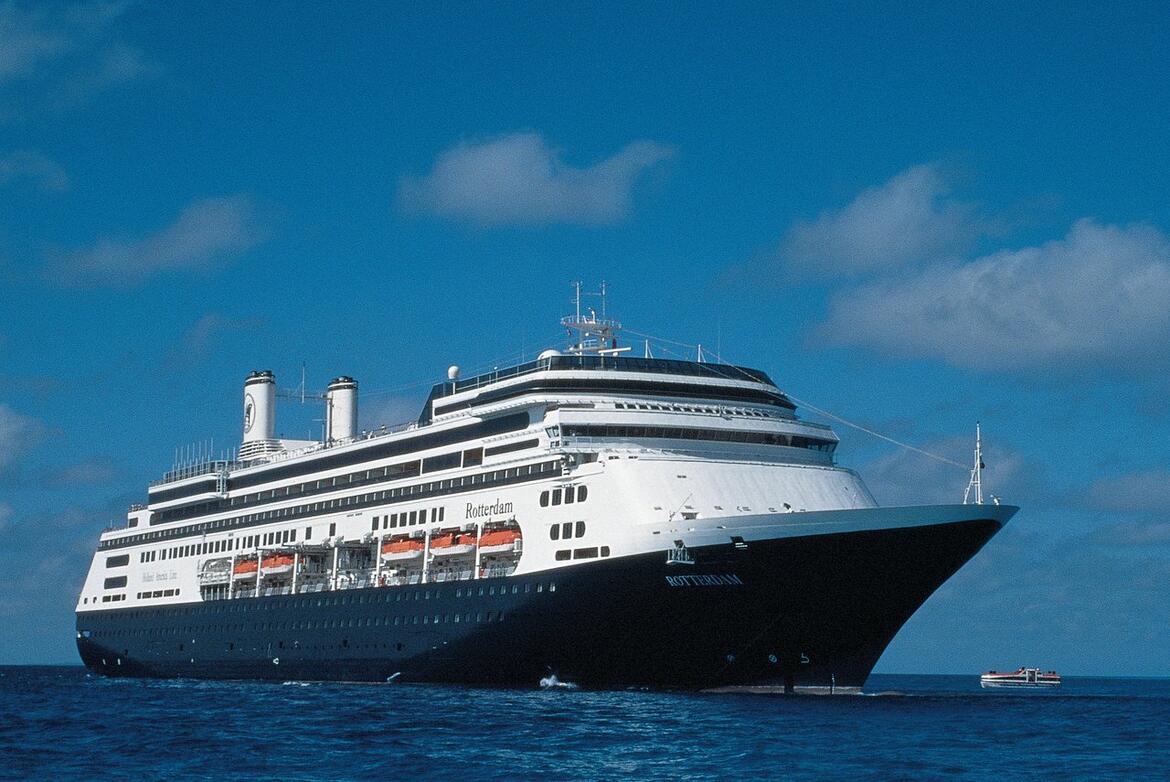 Let me tell you a story: On my first Holland America cruise in 2007 aboard Westerdam in the Mediterranean, the ship was so dead at night that my travel companion and I dressed up in crazy hats and feather boas and posed for pictures with one of the ship's photographers because it was something to do for 20 minutes.
Fast forward more than a decade, and Holland America is now devoted to filling evenings onboard with live music. Its newest ships offer distinct venues offering classical, Memphis blues, pop hits, and classic rock concerts. As I've only sailed on HAL's older ships, I'm curious to see if the new nightlife lives up to the hype.
More broadly, I have yet to cruise on a Pinnacle-class ship, and I'm eager to discover the modern Holland America experience. I'm excited to sample the expanded dining options (particularly Tamarind, the pan-Asian restaurant), and check out whether the updates have convinced younger people to come aboard.
I was also initially excited about an overnight in Half Moon Cay, and was envisioning beach bonfires and stargazing. But, alas, despite back-to-back days at the private island, the ship will sail away the first evening so it can open the casino and shops. Boo!
The ship and cabin
Image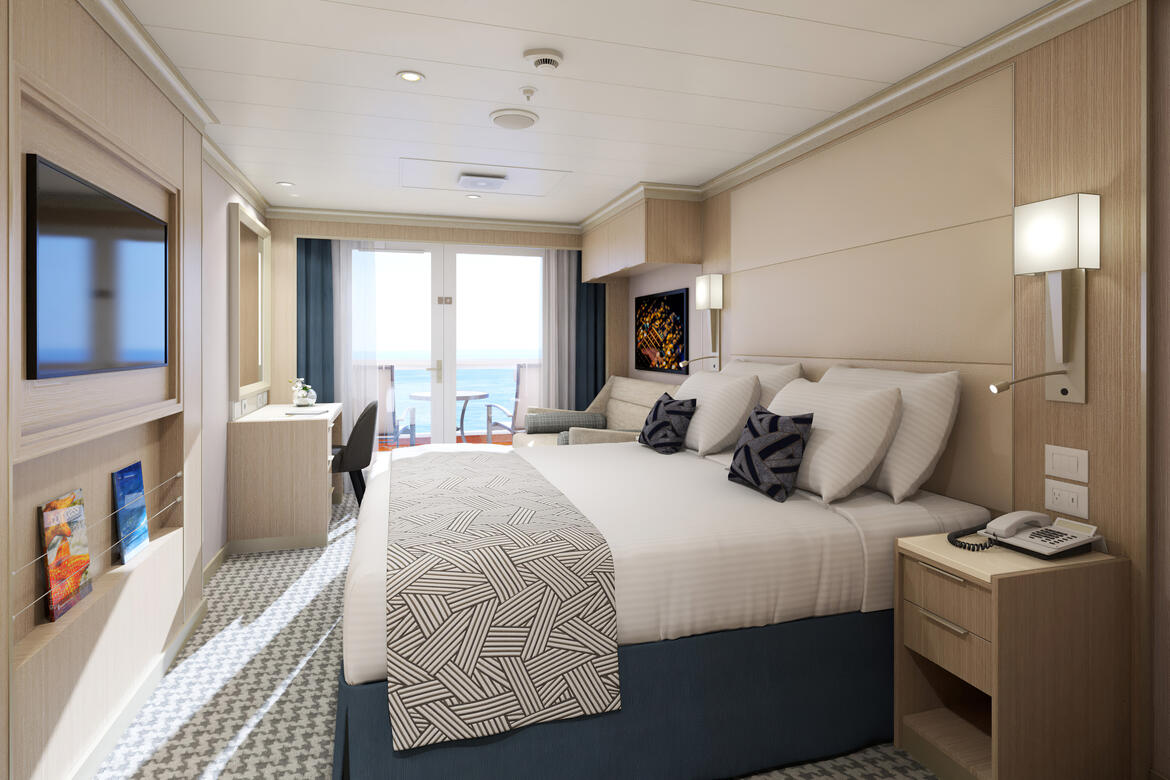 Rotterdam carries 2,668 passengers at double occupancy, so it's solidly mid-sized. Fun fact: Holland America recycles ship names, so this ship is the seventh in the line's 150-year history to carry the name Rotterdam. Dining and entertainment are the ship's hallmarks; it does not feature water slides, rock-climbing walls, or other crazy top-deck attractions. Holland America aims for a mature, elegant vibe, and if there are kids onboard, you'll usually find their grandparents as well.
When it comes to accommodations, Rotterdam has the typical assortment of insides, outsides, balcony cabins, and suites. It's got a handful of family cabins (these sleep five and have two bathrooms) and solo cabins; both are ocean-view rooms on Deck 1. Immediately above the Greenhouse Spa on Deck 10 are Rotterdam's spa suites in inside, oceanview, verandah, and Neptune Suite varieties. The fanciest suite onboard is the 1,290-square-foot Pinnacle Suite. 
I'll be sailing in a balcony cabin and checking out the modern Holland America look. I last sailed Holland America on Zaandam in an outside cabin, and the room was spacious, but the décor was not especially interesting. The room did have a tiny CRT TV with a DVD player that my son adored; my Rotterdam cabin will have a large flat-screen TV across from the bed. Fingers crossed for well-placed outlets and USB ports.
My plans ashore
Image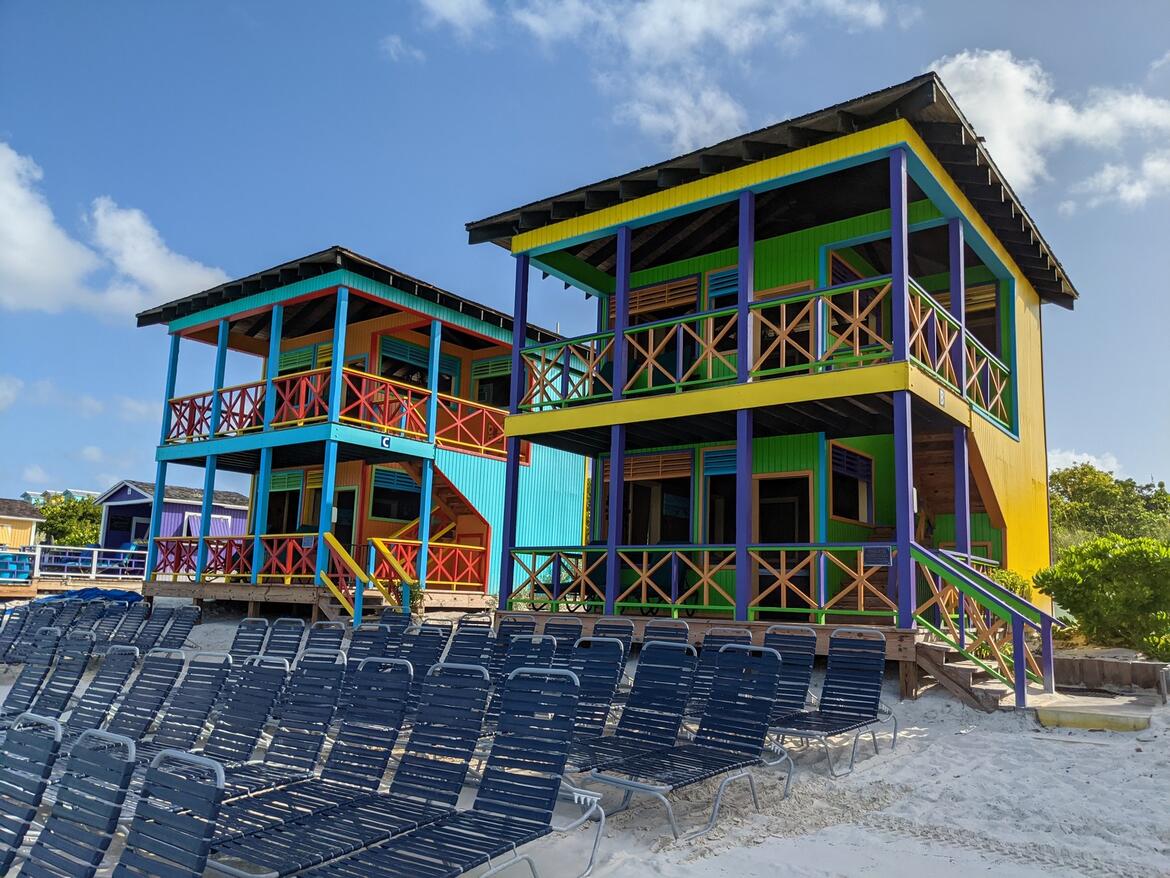 Our Bahamas itinerary changed from a day in Nassau and two days in Half Moon Cay to a day in Bimini, with two days (but no overnight) in Half Moon Cay. As I was just in Nassau and have never been to Bimini, I was thrilled with the change.
Bimini is the closest island in the Bahamas to Florida, so it's the first stop on our voyage from Fort Lauderdale. It's a relatively new cruise port, and not quite as built up for cruise tourism as a destination like Nassau. Holland America offers a meager eight shore excursion options, including a $75 tour to an otherwise free beach and snorkeling at a shipwreck (where I heard the water was rough and recommended for stronger swimmers than I am). The current plan is to skip the ship tours and take the free tram to Resorts World Bimini, where I can purchase a day pass to the resort's pools, beach, and facilities for $40.
I might make a last-minute decision to book an excursion for my first day in Half Moon Cay, but I might make a day of sunbathing and trying out one or two of the water toys, like a standup paddleboard, kayak, or waterbike. I've heard there are places you can snorkel off the beach, so I might chase down some fish, as well.
On our second day on island, a group of writer friends have gone in together on a villa – the biggest of the Half Moon Cay cabanas. Though private cabanas are pricey, they're much more affordable when the cost can be split among a group. I've never spent time in a cabana on any private island, so I'm eagerly anticipating the VIP treatment...if only for the half-day we're in port before we have to head back to Florida.
My plans onboard
Image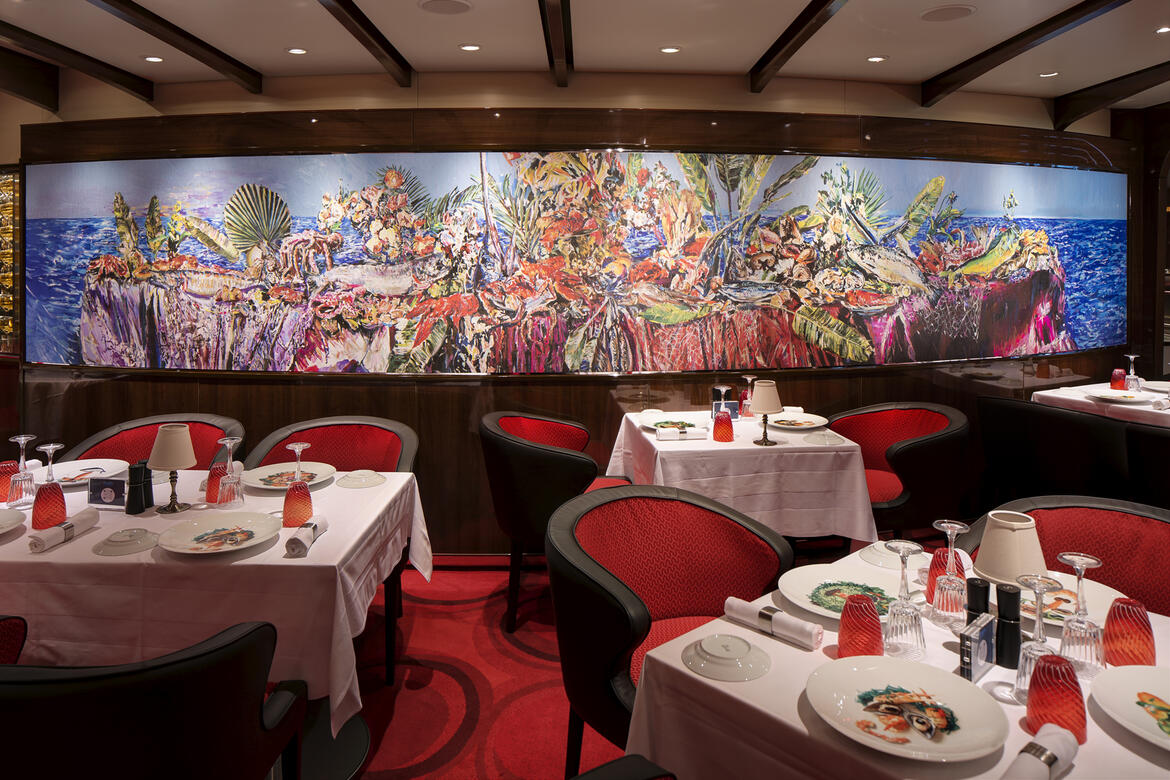 With only one full sea day, we don't have much time onboard the ship. Luckily, it's not so big, and the attractions do center around dinner and evening entertainment.
In addition to the music and food options I mentioned earlier, I'm curious to try the Grand Dutch Cafe serving European treats and drinks and see a show at the World Stage, with its 270-degree LED projection screen. I might spend some time at the top-deck Explorations Cafe to take in the views – and see if I can sneak a peek at the extra-fee cabanas in The Retreat.
What's next?
I board the ship on Friday, so stay tuned for my live blogs from Rotterdam starting this weekend. Follow me on Facebook or the Cruise.blog homepage.
If you have any questions about the new ship, Bimini, or anything else related to my cruise, post your questions in a comment and I'll do my best to find the answers for you.