Whether you are going on a cruise or want to help someone pay for their cruise, buying a gift card or certificate towards a cruise line may seem like a great idea.
Every dollar helps, whether the money goes towards the cruise fare or buying a popular add-on, such as a drink package, spa treatment, or shore excursion. 
Before purchasing a cruise line gift card, there are some important points to know. Gift card features and benefits vary among the major cruise lines, so it is a good idea to take a moment to carefully review what is being purchased to determine if it is the right gift.
Gift card terms and conditions are listed on the cruise line's websites, but here are some of the essential points to consider before buying.
Read the fine print before buying a gift card
Image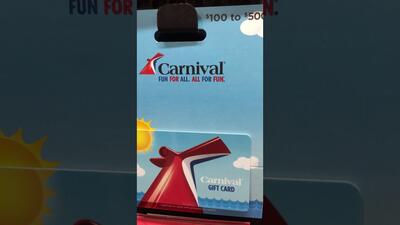 Popular cruise lines such as Holland America, Carnival, Princess, Celebrity, and Royal Caribbean all offer gift cards (with the exception of MSC), most starting with denominations of $25.
Gift card basics include:
Gift cards are non-refundable and cannot be re-sold or redeemed for cash. This is an important factor, especially if the recipient of the gift decides not to travel

They don't have expiration dates

There are no fees beyond the purchase price (i.e., no dormancy or transaction fees)

Gift cards are not issued in a person's name. This is a concern for physical cards as there is no way to get the money back if lost

Most must be purchased before sailing. Royal Caribbean International is specific in their rules stating that they must even be used prior to sailing, such as on pre-purchased drink packages and internet services

Most are available in US dollars only
Celebrity Cruises
Image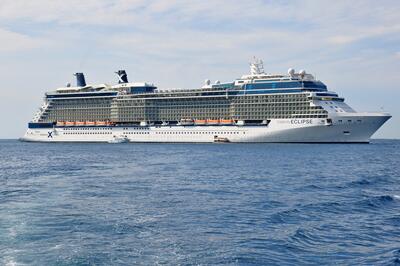 You can purchase a Celebrity Cruises gift card from the cruise line website. Gift cards are available in $25 increments, all the way up to $500.
Celebrity says gift cards must be used for the cruise fare only, and cannot be used to pay any ship board charges, including but not limited to gift shop purchases, casino debts, shore excursions or gratuities.
Royal Caribbean
Image
Royal Caribbean does not have gift cards, but does sell gift certificates.
You can purchase up to $2,000 in gift certificates for someone that they can use towards the purchase of a cruise or onboard credit toward the spa, gift shop, bar, specialty restaurants and more.
The catch with Royal Caribbean's gift certificates is your cruise reservation must be made at least fourteen business days prior to the sail date and/or the gift certificate must be redeemed before the final payment date (at least ten (10) business days prior to the sail date).
Disney Cruise Line
Image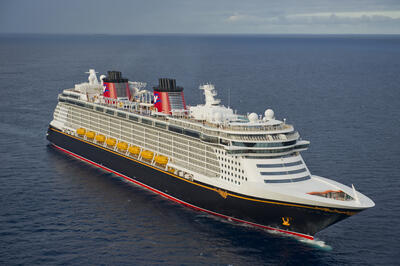 A Disney Cruise Line gift card can be purchased online at Disney's website for a value up to $500.  There's the option to select a physical card or send an eGift card via email.
Alternatively, you can also purchase Disney gift cards at retail locations throughout the U.S., Puerto Rico and Canada. Retailers such as Target, Walmart and Best Buy sell them. These cards can have up to $1,000 put on them and they can be reloaded. Only the physical cards sold in stores can be reloaded.
One advantage of a Disney gift card is you could use it for non-cruise purchases, such as at a Disney park or other Disney business venture.
Carnival Cruises
Image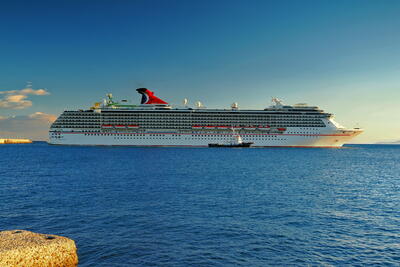 Carnival Cruise Line sells gift cards that can be pre-loaded with a value between $100 and $1,000. You can buy a physical card to be mailed to you, and have the option for a decorative tin that costs $1.99.  There's also an option for an eGift card that will be emailed to the recipient.
Carnival gift cards can be used to book a cruise fare, shore excursions, beverage packages, or gratuities.  In order to apply the value as an onboard credit, you must go to the guest services desk or Sail & Sign kiosk to apply the gift card as payment for your onboard bill once you're on the ship.
Similar to Disney's cards, you can buy a Carnival gift card at retail stores too.  Publix, Winn-Dixie, Kroger, Albertsons, Lowe's, and Safeway sell them.
Carnival also sells its cards onboard its cruise ships.
Norwegian Cruise Line
Image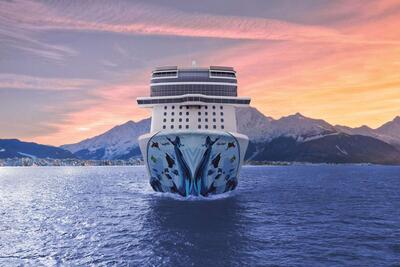 Unfortunately, Norwegian Cruise Line suspended their gift card program effective end of day on December 31, 2021. 
According to their website, "...we do not feel that our consumer experience is at the level our guests deserve. So we are looking to improve that." As on February 2023, there is no set date for the relaunch of the program. 
For those looking to provide a flexible gift for those sailing onboard Norwegian Cruise Line, you can still purchase onboard credit certificates, which can be used for restaurants, spa treatments, shore excursions, or even their onboard folio accounts. That being said, the credit cannot be applied towards the cruise fare.
What can you buy with them?
Image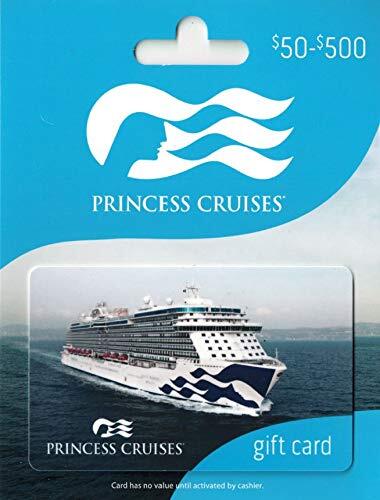 Beyond the cruise fare, there are many ways that cruisers can spend money onboard. Shore excursions, drinks, photos, specialty dining, and spa treatments are some potential extra costs.  However, not all gift cards can be used for everything. Therefore, it's important that you understand the fine print of whatever gift card you are eyeing prior to purchasing. 
Disney gift cards are probably the most flexible, as their cards can be used for cruise related purchases such as onboard spending including shore excursions and spas, or towards the cruise fare itself. Additionally, gift cards can be used for other Disney related products and services like park tickets, dining, merchandise, and more.
Gift cards for Princess Cruises are only redeemable for purchases onboard Princess' ships or applied as payment to a Princess booking. 
Per Carnival Cruise Line's website, "Carnival Gift Cards can be used on almost anything: towards the purchase of a Carnival cruise and redeemed onboard toward the Sail & Sign account for gifts, drinks, and fun."
Royal Caribbean gift certificates may be redeemed as payment towards your cruise fare, as well as onboard credit. They cannot be redeemed onboard and must be used prior to your vacation. In order to be able to use the certificate as onboard credit, it must be redeemed 10 business days prior to the sail date.  
Celebrity and Royal Caribbean have the most limitations on what gift cards can be used for. Government fees, taxes, onboard gratuities, games of chance (casino) cannot be paid using gift cards.
How to buy a cruise line gift card
Image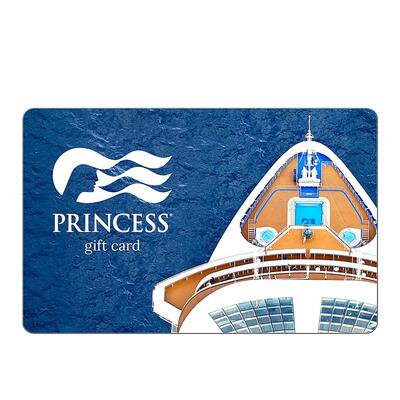 There are a variety of ways to purchase gifts cards including online, in-store, or through travel agents.  Both the traditional plastic gift cards or  e-card options are popular offerings amongst the cruise lines. E-cards in particular, are the quickest way to go, emailing the gift once purchased from the cruise line website.  
Traditional plastic cards can be mailed, although it can take a couple of weeks.  As a note, most cruise lines will not mail gift cards outside of the United States but will allow e-cards for Canadian residents. You may be responsible for the shipping costs that apply to traditional cards.
If, for instance, you purchase a physical Princess Cruises gift card valued at $100 USD or more, you will get free First-Class USPS shipping. Otherwise, you will be charged a nominal fee. 
For retail options, Carnival gift cards can be purchased through a number of locations including Price Chopper, Safeway, Lowes, Winn Dixie, Office Max, and Publix. Disney gift cards can be purchased through Target, Sam's Club, as well as Disney resorts and stores.
Note that Royal Caribbean gift card can only be purchased in increments of $50 USD, $100 USD, $250 USD, $500 USD, $1,000 USD, $1,500 USD, $1,700 USD, and $2,000 USD. 
Sales and Promotions
Image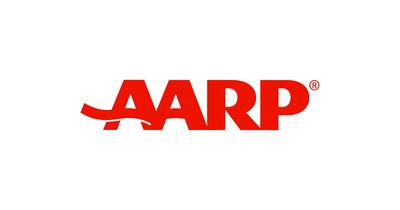 Everyone loves a deal, and occasionally there are some promotions on gift cards. Currently, there are no major sales for this upcoming holiday season. In the past, Carnival has had sales, something to keep an eye on. Associations such as AARP have also had discounts on cards, so review current memberships/ associations for any offerings.
Many Disney fans buy Disney gift cards at Target. Their loyalty card " The Target REDcard" (a debit card) provides an automatic 5% discount on any purchase at Target, including gift cards. There are also Black Friday deals with Sam's Club, with reductions as high as 10% off Disney gift cards.
If you're a Rakuten fan, they often offer cash back on cruise line gift cards. As of February 2023, they are currently offering 1.5% cash back on Princess Cruises gift cards. If you are planning a trip on Princess Cruises, you might want to gift yourself one via Rakuten for some cash back or American Express Membership Reward Points.
Beware of third party or private sales through Facebook or other social media. Users have reported fraud on many occasions. Cruise lines do not permit gift cards to be resold, something buyers need to be aware of. It is best to purchase cards from the cruise lines, travel agents, or authorized retailers.
Important terms and conditions
Image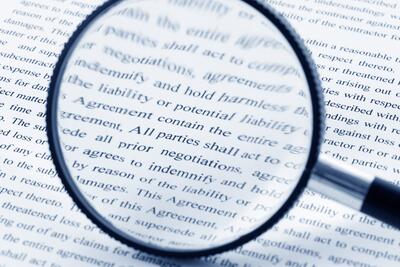 Most cruise gift certificates are available in US dollars only, although Disney does offer gift cards in Canadian dollars. In addition, the majority are not available for residents outside of Canada and the United States, so not suitable for out of country friends and family.
Princess specifies "Digital gift cards redeemed by Canadian residents can only be used towards cruise passage for bookings made in US Dollars". Royal Caribbean notes that gift cards must be redeemed ahead of time, especially for payment toward the cruise fare. They also specify that if a reservation is paid in full, then the gift certificate cannot be used as payment towards a cruise vacation, and will be applied to onboard credit as long as it is applied 10 business days prior to the sail date.
Additionally, Royal Caribbean states that the recipient must be 21 years of age. 
Shipping for traditional plastic gift cards can be slow and expensive. For example, Norwegian estimates that cards can take up to 14 business days when mailed. Expedited is $15.95 with 6 day shipping, which is pricey if purchasing a $25 gift card. Royal Caribbean's standard delivery costs $2.50 and is estimated to take 7-10 business days.