If you are a Disney fan who loves cruising, you'll probably want to consider sailing on the Disney Cruise Line. But, if you are going without kids, you may worry about kids running around the ship, or might think that there wouldn't be enough adult-focused activities to keep you occupied.
Can adults with no kids have fun on the Disney Cruise Line? You will be happy to know that there are so many fantastic activities and amenities that are specifically designed for adults. Although these activities and amenities aren't meant for kids, they still incorporate that unique Disney magic and excitement into everything. So, while many wouldn't think about taking a Disney Cruise Line trip without kids, there are lots of reasons to seriously consider it.
From dedicated adult-only pools to a fantastic spa, there are plenty of special places for adults to enjoy onboard all of the Disney Cruise Line ships. I've been on many Disney Cruises with just adults, and we've always had a wonderful time. Read this guide to taking a Disney Cruise with adults with no kids, and then plan your next adult-only trip.
Senses Spa
Image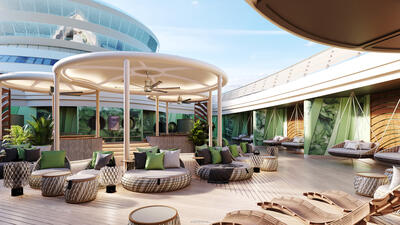 Cruises by their nature can be relaxing, but the Senses Spa takes it to another level. A Senses spa is located on all of the Disney Cruise Line ships and they offer all of the most popular spa treatments, including massages and facials, as well as salon treatments.
Image
However, I prefer to purchase a day pass to the tranquil Rainforest Room. Located on all ships (although in a larger version on the Disney Dream and Disney Fantasy), the Rainforest Room offers heated lounge chairs, hot tubs, saunas, a steam room, and various rainforest showers.
You can either purchase a day pass or a length-of-cruise pass. The Rainforest Room is the perfect place to relax, especially in the evenings after dinner.
Beverage Tasting Seminars
Image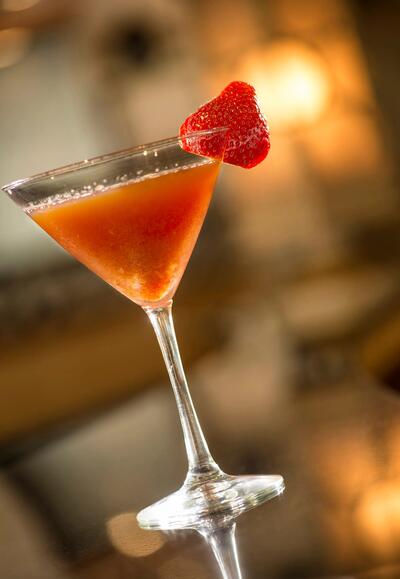 The Disney Cruise Line offers lots of programming dedicated to both families and adults. Adults especially love the various beverage tasting seminars offered onboard.
You'll want to book as soon as possible because these do tend to fill up because they are very popular. There is an additional cost for these, and you will need to be at least 21.
Options include wine tasting, beer tasting, champagne tasting, chocolate and liquor tasting, mixology, martini tasting, mojito and caipirinha tasting, rum tasting, and tequila tasting. They are held at various bars and lounges throughout the ship, although they may not all be offered on each sailing.
During the tasting, you'll also learn quite a bit about the various alcohols featured, so it's a good idea to choose an alcohol that you may not be as familiar with.
Bar and Club Areas on the Disney Cruise Line
Image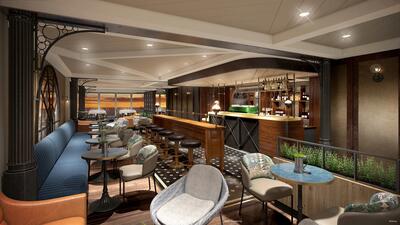 Each of the ships offers bars and clubs that are exclusively open to adults in the evenings. Various programming, including game shows, live music, and trivia games, are held in these venues.
Most are open to families during the day, but switch to adult-only in the evenings.
Image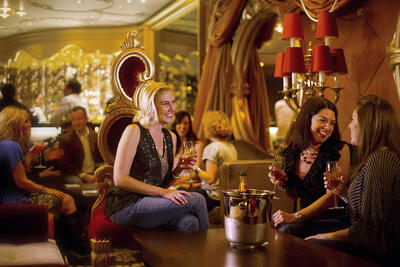 Some of the more popular lounges include:
Evolution Night Club (Disney Dream)
O'Gills Pub (Disney Magic and Disney Fantasy)
Ooh La La (Disney Fantasy)
Pink (Disney Dream)
The Tube (Disney Fantasy)
Fathoms (Disney Magic)
Cadillac Lounge (Disney Wonder)
Adult-only Sections
Image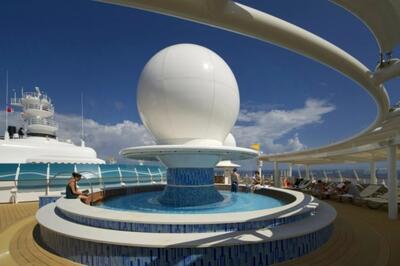 During your cruise, you'll probably want to spend some time relaxing on the pool deck. While the main pool deck areas are generally filled with kids, there are some peaceful adult-only sections where you can both enjoy some time in the sun and cool off in the water.
On the Disney Dream and Disney Fantasy, my favorite adult-only section is called Satellite Falls. This area, built around the ship's satellite, includes a small pool with falling water, along with plenty of lounge chairs in the open sun and the shade.
All of the ships also offer pools, hot tubs, pool bars, and lounge chairs in dedicated adult areas with both sun and shade. These areas also have bar servers, so you can enjoy a nice beverage while relaxing in the sun.
Image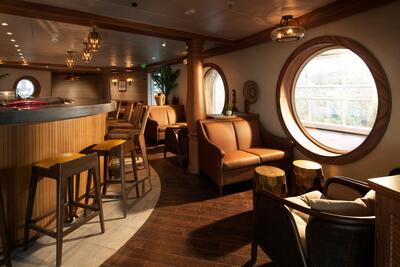 Another of my favorite places on the Disney Cruise Line is the Cove Cafe. This adult-only cafe offers specialty coffee drinks in a quiet, peaceful area. While there is an extra charge for these specialty coffees, it's definitely worth it if you enjoy your coffee beverages.
Serenity Bay
Image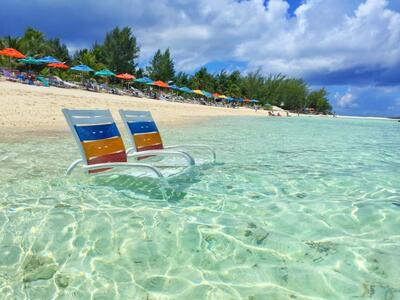 Is a trip to Castaway Cay part of your cruise itinerary? An adult-only beach, Serenity Bay, is located right at the end of the island. It's a beautiful beach, and guests can also choose to reserve a cabana or book a massage for an additional charge.
When it's time for lunch, you'll be able to visit the complimentary Serenity Bay BBQ buffet, with lots of great beach bbq items. There's also the Castaway Air Bar, where you can get a beach cocktail.
Adult-Only Dining on the Disney Cruise Line
Image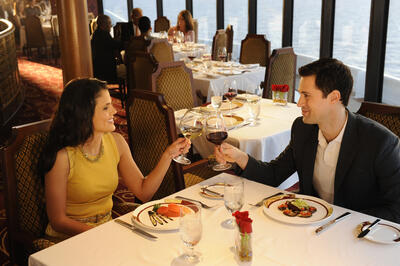 As an adult-only party traveling with no kids on the Disney Cruise Line, you can still enjoy the main dining rooms. The food is great, and the atmosphere and servers are top-notch. However, there are also fine dining restaurants (one on the Disney Magic and Disney Wonder, and two on the Disney Dream and Disney Fantasy) that are open exclusively to adults. These restaurants do charge a separate cover charge and require reservations.
Palo is an Italian restaurant offering dinner and brunch on select days, while Remy offers French food. On the Disney Dream and the Disney Fantasy, there's also the Meridian Bar, with beautiful views of the sea. It's a great place to enjoy a pre or post-dinner drink. If you do want to dine at Palo, (or Remy, if you are on the Dream or Fantasy), keep in mind that there is a dress code. You'll want to look at that in advance so you make sure you pack the right things.
More Adult Travel on the Disney Cruise Line
Image
While they are open to kids, you'll definitely want to visit some of the family areas of the ship, including the pool deck where you'll find the AquaDuck (Disney Fantasy and Disney Dream) and the AquaDunk (Disney Magic).
The shows, live entertainment, game shows, and Bingo are also great for all ages, and even though they are open to kids, can still be very enjoyable for an adult-only group.