This morning, April 18th 2022, was the first time since the beginning of the COVID-19 pandemic that a cruise line has returned to Australian waters and ports.
Australia is one of the most recent countries to restart its cruise industry after closing down during the pandemic. Prime Minister Scott Morrison closed all ports within Australia to passenger cruise ships on March 15th 2020.
P&O Cruises Australia Pacific Explorer, the flagship of P&O Cruises Australia, is the first international ship to return to Australia in over two years.
Image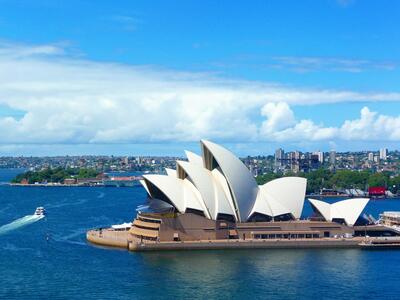 The event was marked with celebration as the Pacific Explorer was escorted by five tug boats into Sydney harbor, spouting plumes of water and decorated in 'Welcome Home' signs. The president of P&O Cruises Australia, Marguerite Fitzgerald, commented on the event saying, "it was always going to be an emotional homecoming for Pacific Explorer and her crew and this morning was a fitting celebration for her return to Sydney. Pacific Explorer coming through Sydney Heads after two long years was a magic moment and I am proud to say there was hardly a dry eye among our suppliers, guests, and staff."
Pacific Explorer has not yet resumed its passenger sailings, however, it is planned that within the next five weeks the first passengers will be able to return to cruising with P&O Cruises Australia. Currently the first passenger cruise with Pacific Explorer is set to depart on May 31st.
During this five-week preparation time, Pacific Explorer's hospitality crews and entertainers will be flown in from all around the world, and the ship will be restocked for supplies, as well as cleaned and prepped for its first paying passengers in two years.
Image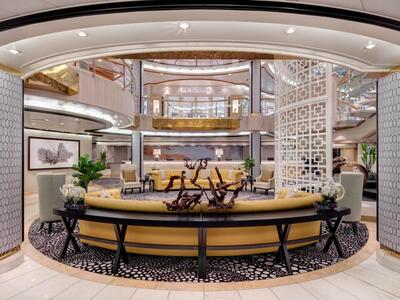 (Pacific Explorer, Interior)
Pacific Explorer's first cruise since the pandemic will consist of a four-day sailing to Brisbane. The ship will operate largely within Australian waters, visiting Australian ports of call including Queensland's Moreton Bay Island, the South Pacific Islands, Melbourne, and Kangaroo Island.
Pacific Explorer will require that guests over the age of 12 years must be fully vaccinated in order to cruise with the ship. In addition passengers will be required to take either a PCR test within 72 hours of sailing, or a take a rapid test, self-administered, within 24 hours before sailing.
P&O Cruises Australia's spokesperson, Lyndsey Gordon, said in a statement, "we now see the prospect of near-normal summer cruise season for 22-23."
Image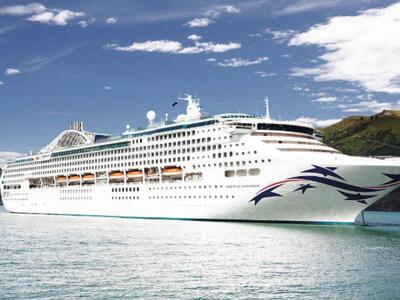 (Pacific Explorer)
It has been estimated by Cruise Lines International Association (CLIA) Managing Director for Australia, Joel Katz, that the halting of cruising during the pandemic has cost the Australia economy over $10 billion. Prior to the shutdown of cruising in Australia, over 350 cruise ships sailed to Australia, carrying over 600,000 passengers.
Currently there are plans for more major cruise lines to return to Australian waters this summer, including Carnival Cruise Lines and Princess Cruises. Coral Princess will return to Brisbane on June 16, and Carnival Splendor will return to Sydney on September 30. This fall, Royal Caribbean International is set to also return to Australia in October 2022 with Quantum of the Seas and Ovation of the Seas.