Starting on May 9th 2022, at 8:00 am ET, guests will be able to book summer 2023 sailings with Disney Cruise Line.
May 9th is the date that the available summer 2023 sailings will be viewable, and bookable by the general public. While passengers who fall under the Castaway Club member program and other select guests, will be able to make bookings for the 2023 summer season as early as May 2nd 2022.
Image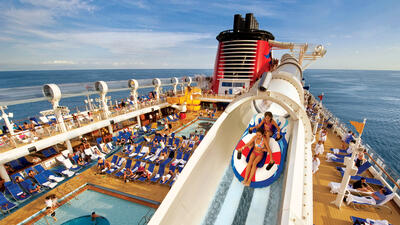 Additionally, Disney Cruise Line recently announced that face masks and coverings will no longer be required in the cruise line's transportation. This includes both motor coach transportation and inside Disney Cruise Line's terminal in the United States. 
The decision for removing the face mask requirement onboard motor coaches and inside the cruise line's terminal, comes after the CDC's mask mandate for public transportation venues was vetoed. While face masks are no longer required for Disney Cruise Line guests inside the terminal, passengers may be required by ports of call, and destinations to still wear face masks. Face coverings continue to be optional while onboard Disney Cruise Line's ships.
Image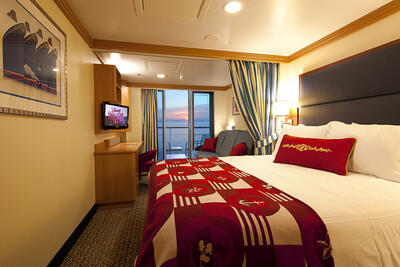 (Disney Cruise Line, stateroom example)
Guests planning to travel with Disney Cruise Line for the summer of 2023 should be aware of the following dates and times for booking their sailings:
May 2nd 2022, 8:00am ET - Platinum Castaway Club members, and Golden Oak club members
May 3rd 2022, 8:00am ET - Gold Castaway Club members
May 5th 2022, 8:00am ET - Silver Castaway Club members, and Disney Vacation Club members
May 9th 2022, 8:00am ET - General public