Norwegian Cruise Line's ship Pride of America returned to service on April 9th, and will resume its inter-island sailings in Hawaii.
Pride of America will return to its year-round, cruises from Honolulu Hawaii that it sailed before the COVID-19 pandemic. The itineraries for Pride of America will consist of seven-day sailings that will make stops in Honolulu, Kahului (Maui), Hilo (Big Island, Hawaii), and Nawiliwili (Kaua'i).
However, while the ship will return to its pre-pandemic sailing itineraries, details of the cruises will be different for the time being.
Image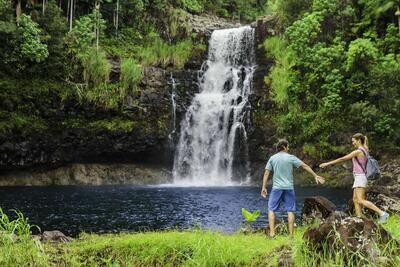 Norwegian Cruise Line said in a press release that during the start-up phase, Pride of America will operate with a reduced guest capacity, around 50% per the port agreement with Honolulu Hawaii. As well as a reduced number of crew members, and a limited amount of dining options onboard. At full capacity, Pride of America can normally accommodate about 2,100 guests.
Some of the dining options impacted are the 'Modern Churrascaria' and the 'Teppanyaki', which will remain closed for the time being onboard.
Norwegian Cruise Line has not yet announced how long the current restrictions will apply onboard Pride of America.
Image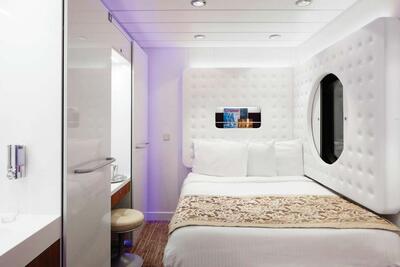 (Pride of America stateroom)
Passengers will be required to present a COVID-19 vaccine card, or a recent negative COVID-19 test result.
Pride of America is not the first cruise ship to resume sailings in Hawaii since the pandemic, however NCL is the first cruise line to offer Hawaii-based cruises post-pandemic.
Pride of America is currently the only major cruise ship to fly under the American flag. This means that the ship operates exclusively between two U.S. ports, and is crewed exclusively by United States citizens.
Image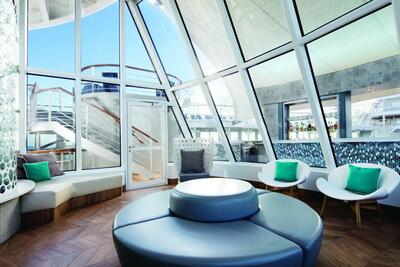 (NCL, Pride of America)
This contingent is part of the Passenger Vessel Services Act. In order for a cruise ship to not fall under this rule, it much offer at least one non-U.S. port on its sailings. Meaning, to be an American flagged ship is unique, as most cruise ships are registered in foreign countries.
To be a United States flagged vessel, the cruise ship additionally had to be constructed within the United States. Pride of America's hull was constructed in 2005 at Litton-Ingalls shipyard in Pascagoula Mississippi.
About its Hawaii cruise sailing, NCL says, "Come aboard Pride of America, our only cruise ship that sails round trip from Honolulu year-round so you can vacation on your schedule."