Disney cruises can be so much fun for a variety of reasons. Kids love seeing their favorite Disney characters, the kids' clubs are magical and fun, and the entertainment, amenities, and service onboard the ships are top-notch.
There is another way to make your Disney Cruise Line vacation even more enjoyable. An unofficial tradition, Disney Cruise Line Fish Extenders, are a great way to interact with your fellow cruises, explore the ship, and get some magic for yourself.
Want to learn more about fish extenders so you can decide if you want to participate? Read on for everything you need to know.
What is a Fish Extender?
Image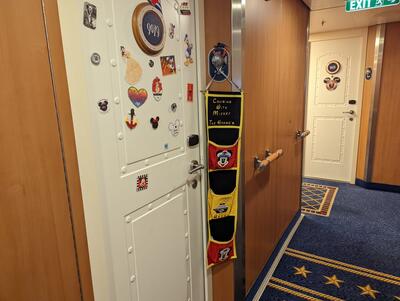 A fish extender is a type of mailbox, often custom-made of fabric, that hangs from the fish (or starfish) outside of your Disney Cruise Line stateroom door. Each door has a fish or a starfish, and these are used by the cruise line employees to leave notes, invitations, and other notices outside your door.
Fish extenders are not provided by the Disney Cruise Line, and participating in a fish extender exchange is completely optional. You can't purchase one onboard, so you'll need to bring one with you. Typically, they include a pocket for each passenger in the stateroom, but you can also use something as simple as a plastic bag.
This is an unofficial tradition, and not every guest will participate. It can be lots of fun, but also very time-consuming, so it's important to decide for yourself whether it is something that you want to participate in.
Once you get a list of participating cruise passengers, you'll need to provide little gifts for each person on the list, so it can become costly. But, you'll receive gifts back in exchange.
How To Sign Up for a Fish Extender Exchange
Image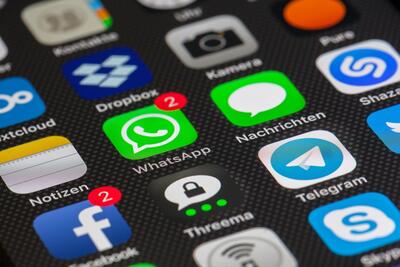 Because these aren't run by the Disney Cruise Line, signup options can vary. Typically, if you are on Facebook, you can search for your cruise ship name and sailing dates. Often, there are unofficial groups specifically for your sailing run by your fellow passengers. Those groups can have fish extender groups for you to join.
Rules can vary, depending on who is running the group. Often if there are many passengers signed up, there can be several groups so you won't have to provide as many gifts. It's important to read the specific rules and guidelines of your group once you sign up.
Before your sailing, you'll get a list with stateroom numbers, the guests in the room, and other information (potentially the age of passengers, favorite characters, etc). That way, you can start preparing the gifts well in advance.
Depending on the length of sailing, you may want to provide one gift for each participant for the entire cruise, or one smaller gift for each day. Just keep in mind that you'll need to deliver them, and that can take some time if you offer a gift each day.
What You Need for a Fish Extender
Image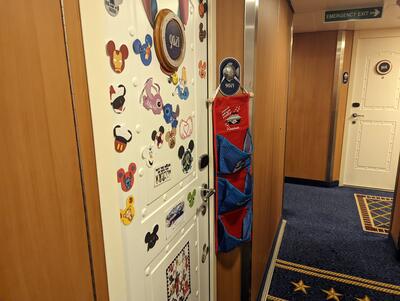 After signing up for the fish extender exchange, there are some things to bring with you on your cruise. First, you'll need the actual fish extender to hang from the fish by your door. These can often be purchased on sites such as Etsy, or you can make your own.
You'll also need to provide gifts for each participant. It's a good idea to separately package these and label them with the stateroom number. That way, it will be easier to deliver them once you are on the ship.
Fish Extender Gift Ideas
Image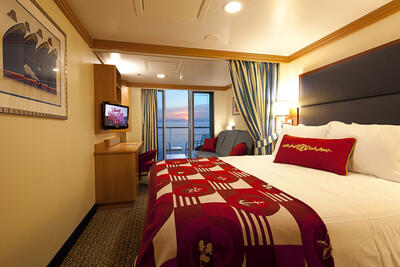 There are so many options of gifts you can provide. These vary from small store-bought items to handmade gifts. Most fish extender gifts do have some sort of cruise/Disney theme, but it's really up to you. Some people will provide one larger gift and others will give several smaller items.
Some ideas include:
Bottle openers
Pens/pencils
Pirate gifts (for an itinerary that includes Pirate Night)
Glow sticks
Luggage tags
Ornaments
Disney cruise ship door decorations
Hand sanitizers
Jewelry
Keychains
If you have a particular crafty skill, personalized and unique gifts are especially appreciated and can be fun to make.
Once you've put together your gifts, label them with the recipient's stateroom as well as your information so they know who gave the gift.
Giving Your Fish Extenders
Image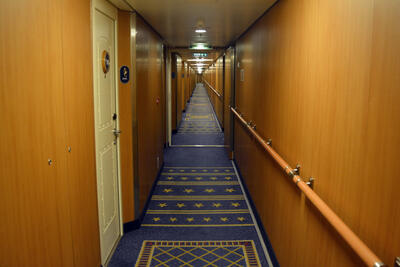 Unless your FE group has specific rules for delivery, you'll be able to choose how and when you deliver your gifts. Before sailing away, check the Facebook group while you still have wireless access to see if any staterooms have changed. If so, you can change the room listed on the gift.
When you are ready to deliver them, organize them by deck. Walk around the ship placing them in the fish extenders. This can be a really fun way to explore the cruise ship, especially if it's a new ship.
Then, every time you go back to your room, look in the pockets of your fish extender to see if anything has been delivered. This can be really fun for kids, and a great way to collect some unique souvenirs.