A Disney Cruise Line vacation can be an expensive splurge for your family. While the youth clubs, family-friendly entertainment, delicious restaurants, and touches of Disney magic may be worth the expense for your family, sometimes it can break your budget. Sales aren't offered on a frequent basis on the Disney Cruise Line, but there are some specific discounts and deals that you may be eligible for. These vary by date and itinerary, but it's always worth checking before booking.
Keep in mind that these deals often require proof of eligibility, so be sure to carry that with you on board. In addition, flexibility is often key to getting the best deals, and often school vacation and holiday weeks aren't included. So, you may need to vary your plans a bit to save some money.
Military Discount on the Disney Cruise Line
Image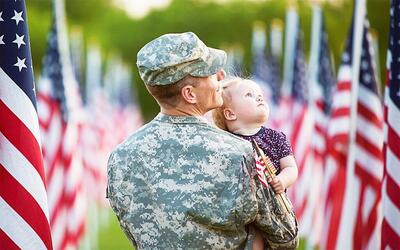 The military discount is available on specific cruise dates and itineraries, limited to 50 staterooms per sailing and only for new bookings. Therefore, if you see a military discount available for a sailing that you'd like to book, you'll want to do it as soon as possible. These discounts are offered to all retired and active U.S. Military personnel (and/or their spouse).
In addition to the specific itinerary limitation, there are some other terms. There's a limit of one stateroom per U.S. Military member or spouse, and that member/spouse may be on the sailing. So, you aren't able to book for a friend or family member using your discount. You'll be required to present valid proof of military service upon check-in at the cruise terminal.
You can find a list of the currently available cruises with military discounts on the Disney Cruise Line website.
Florida Resident Discount
Image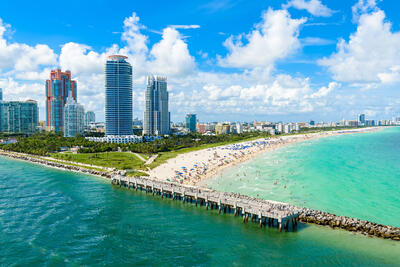 You may be eligible for a discounted stateroom on a ship departing from Florida (either the Miami or Port Canaveral cruise ports) if you live in Florida. Those who live close enough to the port to drive there will find that this can make a Disney Cruise Line vacation much more affordable.
Like the military discount, the Florida resident discount is limited to 50 staterooms per sailing, and there must be one Florida resident in each stateroom. Valid proof of residency is required within 48 hours of booking. You can find the full list of acceptable forms of ID on the Disney Cruise Line website.
Canadian Resident Discount
Image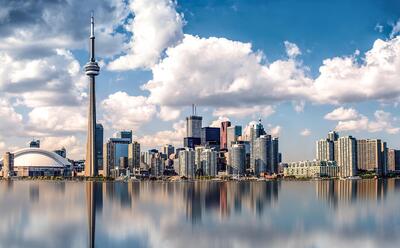 If you live in Canada, you may be eligible for a discount of up to 35% off regular rates. The Canadian resident discount is fairly limited, however, and is only available on a limited number of sailings.
You'll need to show proof of Canadian residency upon check-in at the cruise terminal. Unlike the military discount, this can be applied to existing bookings if the sailing is eligible.
Book Onboard For a Future Cruise
Image
If you are already on board a Disney Cruise and want to plan for the future, you may be able to save 10% on your next sailing. While onboard, you can make a placeholder reservation for the future for a $250 (refundable) deposit. By doing that, you'll be able to get a 10% discount off the sailing.
Blackout dates do apply, and typically include themed cruises as well as cruises during holidays and school vacations. You also won't be able to combine this offer with other discounts. If you book a sailing of 7 nights or more, you'll also be able to pay a lower deposit than what is typically required.
Disney Visa Credit Card
Image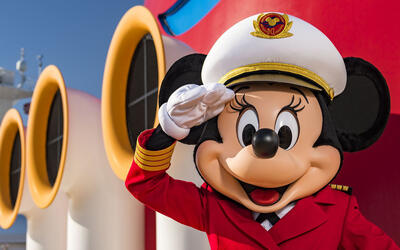 Do you carry the Disney Visa credit card? While credit card holders don't receive specific discounts on sailings, there are some perks and discounts you can get on board the ship. These include potential discounts on photography, spa treatments, and merchandise.
In addition, the rewards that you accrue from the card may be used on vacations and stateroom charges.
Cast Member Discounts
Image
If you are a Disney cast member, you may be eligible for discounts on eligible cruises. The eligible sailings are limited and are often somewhat last minute. If you have flexibility, however, it can be a great way to save money.
Other Special Offers
Image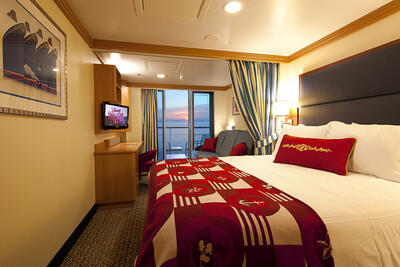 On occasion, Disney Cruise Line will have special offers on specific itineraries.
These sale prices are for new bookings only, and there's no eligibility requirement. The website lists the specific itineraries that are offered. Discounts may vary. If you are flexible on your vacation dates, and may be eligible for one of these discounts, it's a good idea to consistently check the special offers page for anything that would work for you.
While these discounts are not offered for every sailing, they can be a great way to save money.