Once you book your cruise vacation, you'll probably begin to daydream about poolside piña coladas or sipping a latte on your balcony every morning. Both new and frequent cruisers alike often stumble upon the same question in the planning process: are Royal Caribbean drink packages worth it?
Whether you choose to splurge on a package in advance or pay a la carte during your vacation, both options have their own set of pros and cons.
While there's no right or wrong decision, it is helpful to take into consideration your drinking habits and those of your travel party. Are you a frequent drinker who loves to sip on cocktails by the pool all day and indulge in wine at dinner? Or can you get away with a beer or two throughout the day?
We're here to breakdown the pros and cons of Royal Caribbean drink packages to help you determine what works best for you.
Pros of purchasing a drink package
Convenience
Image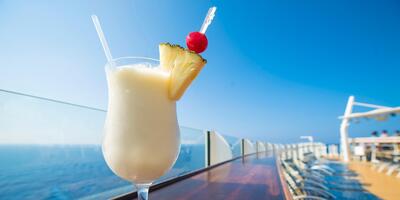 It's safe to say the biggest pro of purchasing a drink package is the convenience.
By paying a set price up front, you won't have to worry about receiving a large statement at the end of your vacation. You can start your day with a specialty coffee from Cafe Promenade, mosey into the Main Dining Room and sip on a mimosa during breakfast, enjoy all the poolside cocktails you want, recharge with a soda, and end your night with a glass of champagne during dessert. After all, you're on vacation!
Unlike cruisers who pay for their beverages a la carte, you won't have to worry about tipping for each drink either; when you purchase a drink package, all gratuities are prepaid!
Even if you don't drink enough alcoholic beverages to justify the upcharge, Royal Caribbean offers a Classic Soda Package and Royal Refreshment Package. All cruisers, no matter their drinking habits, have an option to choose from a package that'll make their vacation hassle free once boarding!
Unlimited beverages
Image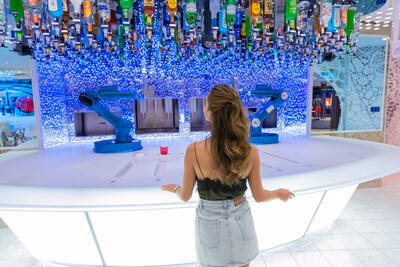 Unlike some other cruise lines, Royal Caribbean does not cap the number of alcoholic or non-alcoholic beverages you can enjoy per day.
I would argue that this adds to the convenience of Royal Caribbean's packages. You won't have to worry about counting how many beverages you've had throughout the day or reach a point where you are denied one (however, be advised that bartenders can deny you at any point if they believe you are too intoxicated).
This is also a great time to try a new beer, wine, or inventive cocktail. If you don't like it, you can just order something else! On my recent cruise on the Allure of the Seas, I really took advantage of this aspect. When I go out with my friends, I often stick to drinks I am familiar with to avoid wasting money on something I don't like. This was not a concern for me during this trip, and it was such a freeing feeling!
Souvenir cup
Image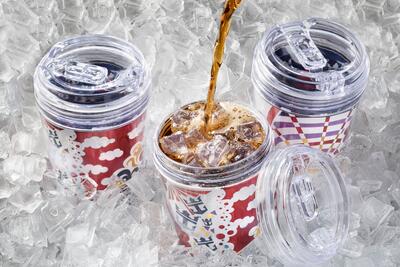 This might just be a pro for me, but I love collecting souvenir cups. I've been living in New York City for about a year and a half now, and my collection of broadway cups is becoming a bit embarrassing.
If you purchase a Classic Soda, Royal Refreshment, or Deluxe Beverage Package, you will get your own souvenir cup to take home with you. Better yet, you're able to use it during your cruise at the Coca-Cola Freestyle machines! This is an asset to many cruisers because you're able to fill up your cup before returning to your stateroom at night.
Even if you've cruised before, you can begin your own collection of Royal Caribbean souvenir cups. Not all of them are the same. You can choose from different colors and sometimes designs depending on your ship.
Cons of purchasing a drink package
Cost
Image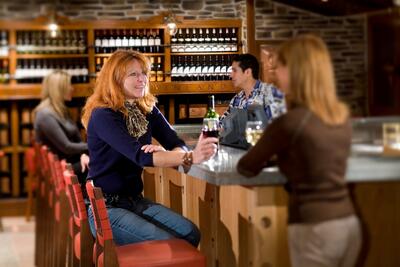 The first and most obvious con of purchasing a drink package is the cost because they aren't cheap.
The Deluxe Beverage Package ranges between $63 to $89 per person, per day depending on your sailing. The Royal Refreshment and Classic Soda Packages won't cause as large of a hole in your wallet, with each ranging from $29 to $38 and $12.99 to $15.00 per person, per day, respectively.
This is why it's so important to evaluate your own drinking habits.
Are you going to be drinking enough to at least break even? For most people, the answer is yes. Even if you don't drink alcoholic beverages all day every day, you'll be able to drink specialty coffees, bottled water, and sodas. These non-alcoholic costs can add up quickly, so it is important to keep them in mind when debating on if the drink package is worth the splurge or not.
If you are cruising with a group, it might cross your mind to only have certain members in the party purchase the package and share the benefits with others. This is strictly prohibited in Royal Caribbean's terms and conditions. If you are caught, your drink package might be revoked without a refund.
If cost is the biggest deciding factor, be sure to frequently check the Cruise Planner once you book your cruise. There are sales that can bring the cost down significantly. If you book and find a cheaper price later on, you are always able to cancel and rebook at no cost.
Time spent off the ship
Image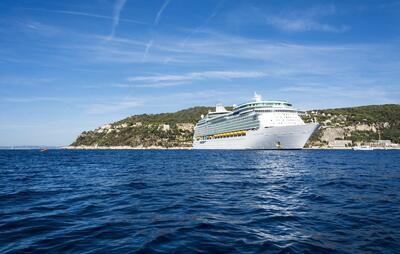 If your itinerary spends multiple days in port, you will have to pay for all of those drinks separately. Unless, that is, you visit one of Royal Caribbean's private islands: Perfect Day at CocoCay or Labadee, Haiti.
Is it worth it to purchase the drink package and still spend extra on drinks while on land? That is up to you. Will you be lounging on beaches wanting to sip on a cocktail or beer while working on a tan? Or will you be zip lining through the jungle in Jamaica, dog sledding in Alaska, or touring ancient ruins in Europe?
I have an upcoming Europe cruise on the Odyssey of the Seas to celebrate my Master's graduation, and I am not planning on purchasing a drink package for this reason. Out of the six full days of our cruise, we will be in port for four of them, and because this trip is more about sightseeing than pool or beachside relaxation, we aren't worried about the lack of convenience that will accompany our decision to not purchase a package.
Over indulging in drinks for the sake of breaking even
Image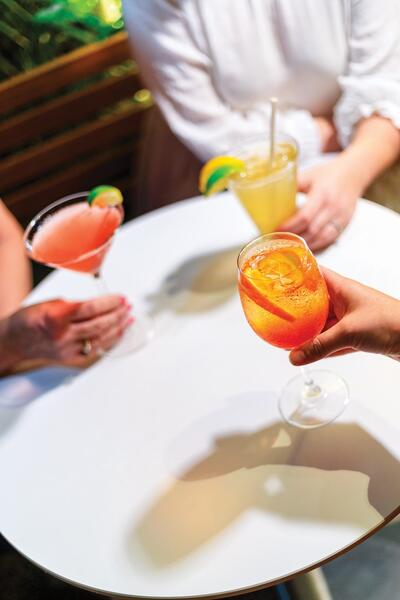 Sometimes, people who purchase drink packages feel as though it is necessary to drink more than they normally would to believe they are getting their money's worth. Do you really want to drink 5-7 drinks per day over the course of your trip?
This might seem feasible if you're going on a short weekend itinerary with one day at Perfect Day CocoCay. But if you're going on a 7- or 8-night Caribbean itinerary, you might feel differently.
Let's face it– nobody wants to wake up with a pounding headache on vacation from one too many beverages the night before. This could ruin the rest of your cruise by causing you to miss exploring everything the ship has to offer or different ports due to the unsavory effects of the day after.
Be smart, know your limits, and don't drink just for the sake of drinking.
What's the consensus?
Image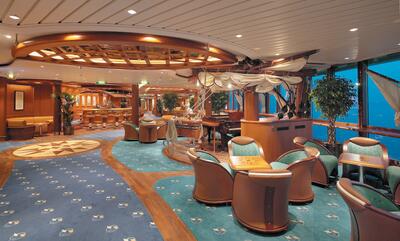 There are many factors that play a role in deciding whether to purchase a beverage package or not. For some, it is absolutely worth it, and it is a waste of money for others. It all comes down to your priorities. Do you value convenience over cost or vice versa? Will you be spending more time drinking off of the ship than on it?
Since answers will vary from cruise to cruise, it is smart to evaluate before each sailing. Don't assume that just because you had a drink package on your last cruise that it is the right decision for your upcoming one, too.