We share lots of cruise updates and advice here, and this is a weekly roundup of everything you may have missed from this week.
If you're busy but want to keep up with all the helpful cruise advice we share, this is an easy-to-digest look at the recent articles and updates we've shared
1. Fun things you can do on your next visit to Roatan
Image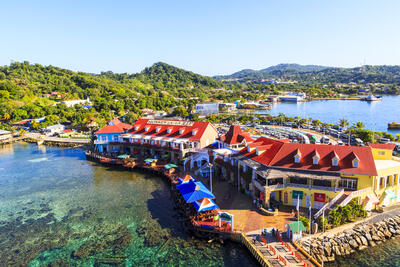 If your next cruise has a port of call in Roatan, Honduras - we've got you covered.
Port of Roatan is one of two cruise ports in Honduras, used as a port of call for Celebrity Cruises, Royal Caribbean, Norwegian Cruise Line, MSC Cruises and more. You'll find this port located about 35 miles off the northern coast of Honduras.
Known for world class snorkeling and scuba diving, turquoise waters, animal sanctuaries and more, Roatan has plenty of things to keep you busy while you spend your day there.
Read more: Best things to do in Roatan, Honduras cruise port
2. These are Elizabeth's favorite things to do every time she cruises!
Image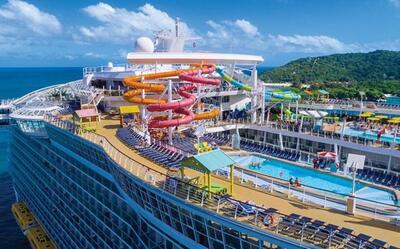 The anticipation you get when waiting to board your next cruise is one of the best feelings ever.
When it's finally time to start your next cruise vacation, there are so many options for you to do to create incredible memories. Whether you're interested in dining, certain ports of call, relaxing by the pool or even making new friends - each cruise offers something unique.
Elizabeth lists out the top 15 things that she can't wait to do on every cruise ship.
Read more: 15 things I can't wait to do on every cruise ship I sail
3. Allie tried Celebrity out and shared what stood out from her first time
Image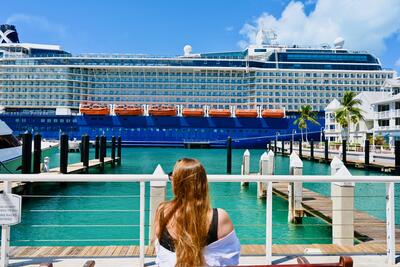 While Allie has been cruising since she was young, she had yet to try out Celebrity Cruises.
Having enjoyed many cruises with sister-brand Royal Caribbean, when the opportunity came to test out Celebrity, she took it. Booking a 4-night sailing on the Celebrity Silhouette, she sailed to Key West and Nassau, and even experienced a sea-day onboard the ship.
She shares her top 10 things that she learned on her first Celebrity Cruise.
Read more: 10 things I learned on my first Celebrity cruise
4. Drink packages on HAL and what you should know!
Image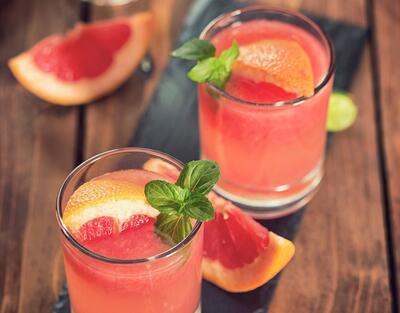 One thing you're sure to hear about when planning for your next cruise is the drink package options.
While it may be surprising to first-time cruisers, most cruise lines do not offer alcohol in their base fare. Holland America Line offers beverage packages to cruisers, giving them the choice to enjoy an unlimited amount of both alcoholic and nonalcoholic drinks, at a fixed price for the duration of their cruise vacation.
We've compiled a guide to help you understand Holland America's drink package options, while you weigh the pros and cons to decide if purchasing a drink package is worth it for your upcoming cruise.
Read more: Guide to Holland America Line Drink Packages 
5. These are the best things about NCL Bliss!
Image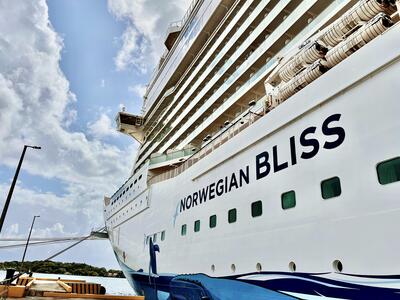 The Norwegian Bliss has something to love for every cruiser!
Built in 2018, the Norwegian Bliss is one of Norwegian Cruise Line's newer ships, offering passengers plenty of opportunities to create special vacation memories. Cruise.Blog writer Hayley had the opportunity to sail on the Bliss in February of 2023, and thinks that this ship should be on prospective Norwegian Cruise Line guests' cruise bucket list.
Come along with her as she takes a look inside the Norwegian Bliss and shares 10 things Norwegian Cruise line got right with this ship.
Read more: 10 Things Norwegian Cruise Line got right with the Bliss
6. These single-day use cabanas cost more than an entire cruise!
Image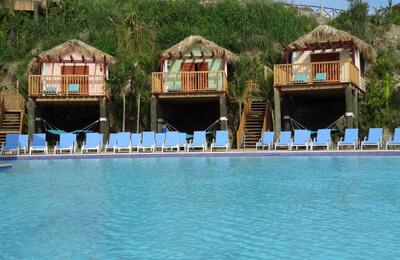 If your upcoming cruise has a stop at a cruise line private island or destination, there is a good chance that you have noticed that many of them have cabanas available to rent for the day.
These cabanas offer guests the luxury of a private, reserved area for them and their travel party. Meant to enhance their time on the island by providing personalized service, upgraded dining experiences, private areas, and more - sometimes they end up costing more than the actual price of your cruise fare.
We've gathered a list of the cruise private island cabanas that can cost more than the cruise itself!
Read more: The cruise ship island cabanas that cost more than the cruise
7. List of Royal Caribbean ship classes by size!
Image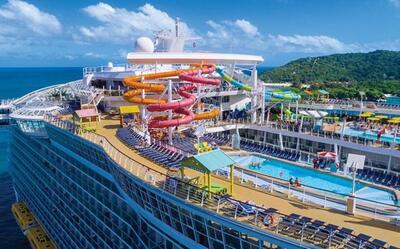 Royal Caribbean is known for a lot of things, but one of the most notable is having the largest cruise ships in the world. In fact, they've held this title since 2006 when they debuted Freedom of the Seas!
As of today, Royal Caribbean has 26 ships in their fleets, with 4 more expected to enter service over the next 3 years. Ranging from 78,340 gross registered tons to over 236,000, their fleet of ships span all levels.
With so many ships in service, it may be hard to narrow down which ship is right for you. We've broken down Royal Caribbean's fleet by ship size and by ship class to help you select a ship that fits your wants and needs.
Read more: Royal Caribbean ships by size
8. Virgin has separated itself from the cruise industry in these 10 ways
Image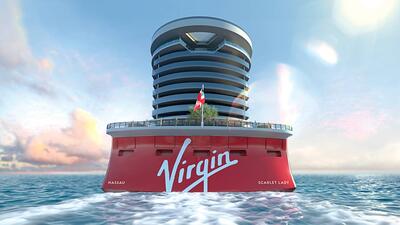 Virgin Voyages is a new cruise line, with two ships currently in service. One of the main ways they stand out from the other cruise lines is that they are an adult only cruise line.
Currently sailing from Miami and Barcelona, the Scarlet Lady and Valiant Lady  will be joined by Resilient Lady in late 2023, offering sailings from Greece and Australia. When planning which ship you want to cruise on, you'll notice that you won't find a waterslide or teen club onboard, but rather many more unique features.
From tattoo parlors, to tablets, to unique entertainment here is a list of ten wonderfully weird things about Virgin Voyages.

Read more: 10 weird things about Virgin Voyages (and why you should sail with them)
9. Check out these fun shirts for a cruise!
Image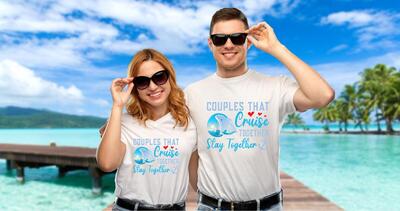 If you have ever cruised before, you have probably seen many people wearing matching t-shirts when you board.
Often commemorating a special occasion such as a birthday, bachelorette or bachelor parties, family reunions and more, matching t-shirts is a fun way to celebrate. Even individuals can be spotted in cruise-themed t-shirts, which are often great for starting a conversation with a fellow cruiser.
If you're looking to purchase your own matching t-shirts for your next cruise, we have 20 ideas for you to consider.
Read more: Top 20 cruise t-shirt ideas
10. Don't make any of these mistakes at the end of your cruise!
Image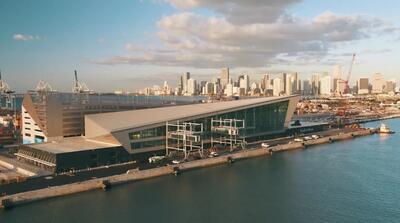 Undeniably the worst day of the cruise is the last - when it's time to disembark the ship and end your vacation.
While no one wants to think about their long anticipated vacation coming to an end, being prepared to disembark will make the process easier and less intimation. With options like self-assisted and regular disembarkation, the process of getting off the ship can seem like a hassle. 
We have created a list of the top 20 cruise ship disembarkation day mistakes to avoid, so you can end your vacation on a good note.
Read more: 20 cruise ship disembarkation day mistakes to avoid