We share lots of cruise updates and advice here, and this is a weekly roundup of everything you may have missed from this week.
If you're busy but want to keep up with all the helpful cruise advice we share, this is an easy-to-digest look at the recent articles and updates we've shared 
1. A line-by-line look at cruise deals that include your kids fare!
Image
When trying to budget your next family cruise vacation, it's helpful to look at all of the promotions available to help make it more affordable.
Some of the top cruise lines are currently offering Kids Sail Free promotions, as well as other deals to help you save money. While you won't find these offers for every cruise line, there are other benefits and discounts that can help cut costs as well.
We've broken down the best deals by cruise line and what makes them an excellent choice from your family.
Read more: ​​Kids Sail Free Cruise Deals for 2023
2. A ship-by-ship breakdown of every Princess ship in the fleet
Image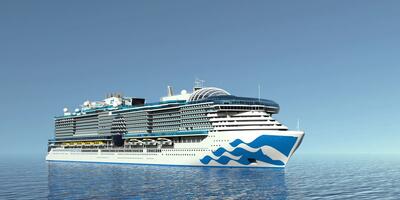 Princess Cruises currently has fifteen cruise ships in service, and has plans for two more to be delivered by the end of 2025.
Known for being more upscale than other mainstream cruise lines, and offering unique destinations for their travelers, there are plenty of offerings onboard for all types of cruisers. In fact, Princess Cruises prides themselves on carrying "more than a million passengers each year to more worldwide destinations than any other major line."
With a large fleet, there are many things to consider before booking your next cruise. We created a breakdown of Princess Cruises' fleet by ship size to help you with your planning.
Read more: Princess Cruise Ships by Size
3. After sailing on NCL Bliss, here's what we liked and didn't like about this ship
Image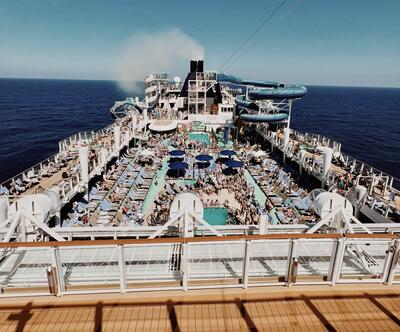 Experienced and new cruisers alike are sure to discover incredible things onboard every ship to wow, surprise and even thrill them.
While guests are guaranteed to discover at least something they love onboard every cruise ship, there may also be some things they dislike about a particular ship. With so many cruise lines and ships to choose from, the beauty in cruising is that there is something to match every travelers' taste, style, budget and preferences.
Hailey recently sailed aboard the Norwegian Bliss, and is sharing the things that she enjoyed and disliked while onboard her first Breakaway Plus Class sailing. 

Read more: 10 Things I loved and hated about Norwegian Bliss cruise ship
4. Helpful things to bring on a cruise that won't break the bank!
Image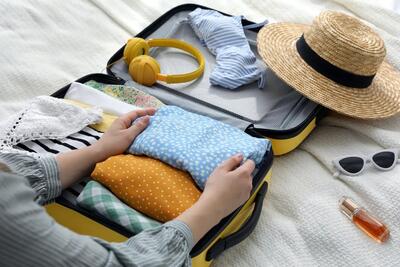 Packing for a vacation can be stressful for even the most experienced travelers. Packing for a cruise, where you will only have access to stores onboard and ones you can find in port, can be even more stressful.
There are certain things that you should always bring with you on a cruise (i.e. toothbrush, toothpaste, appropriate clothing, etc.) there are certain "good to have" items that may not be as obvious.
We've compiled a list of 20 things to pack to help make your cruise better, and take the stress out of packing.
Read more: 20 best things to bring on a cruise that cost less than $10
5. Here is where to play pickleball onboard Celebrity Cruises
Image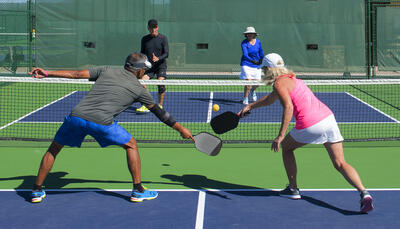 Throughout recent years pickleball's popularity has skyrocketed throughout the country.
It's estimated that between August 2021 and August 2022 over 36 million people played pickleball in the United States! If you're one of those 36 million and are worried about missing your favorite leisure sport onboard your upcoming Celebrity cruise, you have no reason to worry.
Celebrity Cruises is now offering pickleball onboard some of their cruise ships!
Read more: Celebrity Cruises offers pickleball onboard nine ships
6. Our top picks for what to do in Nassau, Bahamas cruise port
Image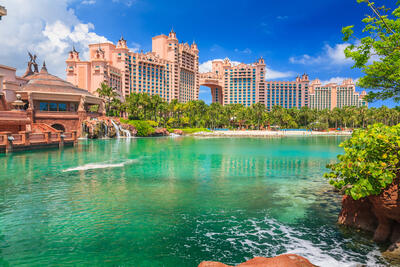 With Nassau being one of the busiest cruise ports in the world, if you have an upcoming Caribbean cruise planned there is a good chance you will have a stop there.
To make the most of your time on the Bahamian island, you will want to make sure you research and plan ahead. While most known for its white sand beaches and the Atlantis resort, there are plenty of options to fill your time while in port.
We've broken down all of the options you have for your next port day in Nassau.
Read more: What to do in Nassau, Bahamas cruise port
7. Check out these things when you port in San Juan
Image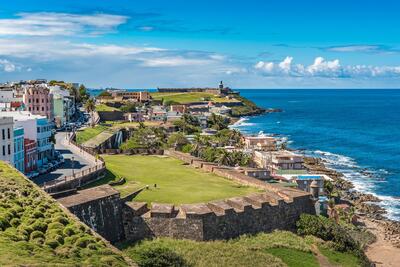 San Juan, Puerto Rico  has a lot to offer to cruise guests, as it's Puerto Rico's financial, cultural and tourism hub.
Whether you're looking for a beach day, nature excursions or even good food, San Juan has something to offer for all cruisers. Due to the island being too large to see and do everything in a single visit, it's important that you decide on what it is that you and your travel party want to do while in port.
Here are our choices of the best things to do in San Juan, Puerto Rico on your next cruise.

Read more: Best things to do in San Juan, Puerto Rico cruise port