Wether you have cruised a hundred times, or its your first time planning a cruise vacation, you are sure to discover incredible things onboard every ship that wow, surprise, and thrill you! Guests are guaranteed to discover at least something they love onboard every cruise ship. 
While simultaneously, there may be some things that you really dislike about a particular ship. That is the beauty of the cruise line industry; there is a cruise line and a ship to fit every travelers' taste, style, budget, and preferences. 
Come along with me as I explore my recent experience onboard the Norwegian Bliss, and the things I enjoyed and disliked while onboard my first Breakaway Plus Class sailing! 
1. Liked - Theater Shows
Image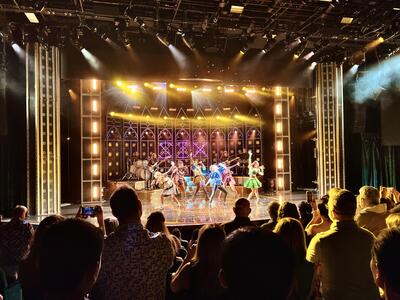 As I have previously stated in my recent article here, the Norwegian Bliss has some of the very best theater-style shows that I have seen on a cruise ship so far!
The Norwegian Bliss currently has two great musical shows titled 'Six' and 'Jersey Boys'. These two shows are the longest theater-style shows that I have seen so far on a cruise ship, spanning over 75 minutes each in length. Most shows that I have witnessed on other ships usually last about 45 minutes. 
I highly recommend if you are given the chance to sail on the Norwegian Bliss to watch both of these shows, as they are comprised of incredibly talented performers. Along with the wonderful talent, the music is amazing, and the shows are conducted with great precision and incredible professionalism.
2. Disliked - Not Being Able to Dock
Image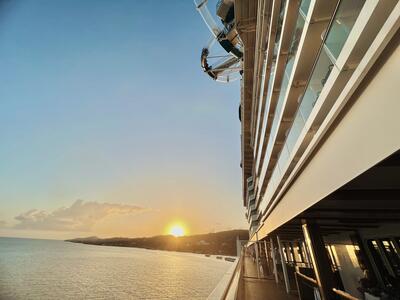 (Pictured from a different day onboard, not the day we were unable to dock)
I sailed onboard the Norwegian Bliss this past February, and we were scheduled on an itinerary that consisted of two sea days and three port stops. 
On this particular sailing, we were due to dock in Roatan Honduras, Harvest Caye Belize, Costa Maya Mexico, and Cozumel Mexico. Unfortunately on our day that we were to visit Costa Maya the winds were fairly heavy and our ship was unable to dock for the day due to safety concerns. This meant that we unfortunately were not able to have a fourth port day. However, on the upside it meant that we were given a third sea day in which to explore the Norwegian Bliss. 
Not being able to have a fourth port destination to explore was disappointing for us as well as many of the other passengers. We heard many grumblings throughout the day from fellow guests. 
We did still enjoy our day exploring the ship, as well as getting to try out some of the fun water slides and other amenities onboard. 
It can be a common occurrence that ships are unable to dock at a port due to weather or safety concerns. While this can be frustrating to passengers, if this happens to you, I urge you to look at the positives and take the chance to further explore your cruise ship. 
3. Liked - Food & Main Dining Experience
Image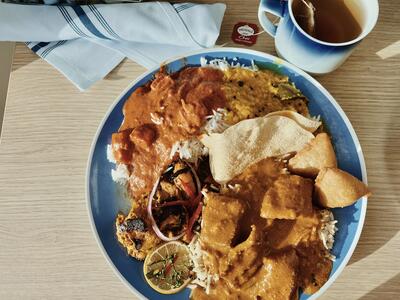 (Pictured: Indian Cuisine from the Bliss buffet)
So far amongst my larger cruise ship experiences, Norwegian Cruise Line has the best food I've had thus far. Norwegian Cruise Line provides an extensive variety of food selections for guests to enjoy and savor. 
I especially thought that the buffet onboard was the best I have seen on a larger-scale cruise ship. The food quality was excellent and there was a large variety of options to choose from. My personal favorite was the Indian Cuisine section of the buffet that was offered during lunch and dinner times. 
Additionally, I very much enjoyed the main dining venues onboard the Norwegian Bliss. Norwegian Cruise Line typically offers at least two main dining venues for guests to enjoy. Onboard the Norwegian Bliss guests can eat at the 'Taste' and 'Savor' restaurants for their included cruise fare, as well as a larger dining room called 'The Manhattan Room'. 
I really enjoy the 'Taste' and 'Savor' restaurants as they offer quality food and a more intimate dining experience, rather than a large dining room. These venues feel more like a luxury restaurant, rather than a huge, communal dining room. These restaurants make a great option for couples and friends looking to enjoy a more quiet and serene dining experience. 
Guests can order as much or as little as they like at the main dining venues, and are sure to find options that fit their dietary restrictions and preferences! 
4. Disliked - Themed Parties not in Spice H2O
Image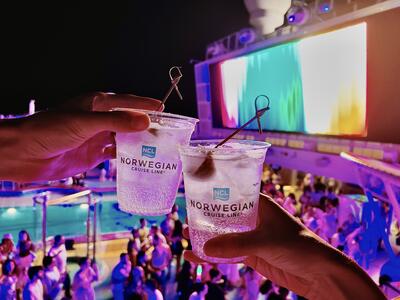 On my Norwegian Cruise Line sailing, before my trip on Norwegian Bliss, I had the privilege of sailing on the Norwegian Getaway. The Norwegian Getaway was my first sailing with Norwegian Cruise Line and I enjoyed it very much! 
Those who sail with Norwegian Cruise Line know that the cruise line is well known for its themed parties. These parties are for those guests who are 18 years and older, and usually consist of dancing and DJs playing pop tunes. These parties can consist of themes such as 80s, neon, and more. These parties are very fun and usually well attended by adult guests onboard Norwegian ships. 
Norwegian Cruise Line ships often have an area onboard called Spice H2O. This outdoor area is reserved for guests 18 years and older and usually is made up of multiple hot tubs, a bar, a dance floor, great ocean views, and occasionally a wading pool. 
Something that I noticed was different from the Norwegian Bliss to the Norwegian Getaway, was that the Norwegian Bliss conducted its Norwegian Cruise Line-famous themed parties not in the Spice H2O, but by the main pool deck. On the night of the famous neon party, where guests all wear white and bright lights shine accompanied by fun dance music, the party was thrown instead by the main pool rather than Spice H2O. 
My theory as to why this happened was because the Spice H2O area on the Norwegian Bliss is quite a bit smaller than the Spice H2O on the Norwegian Getaway. It is likely that the reason was due to the crew thinking that not all the party attendees would fit into the Spice H2O area on the Norwegian Bliss for the neon party and thought the pool deck would be a better option. 
However, this meant that there were some families around, and guests under the age of 18 who were present at the party. There is not necessarily anything wrong with that, however, it does change the atmosphere of a party meant exclusively for adult guests only. 
5. Liked - Unique Activities
Image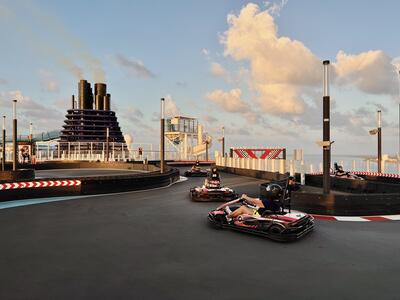 The Norwegian Bliss has some of the most unique activities onboard that I have experienced onboard a cruise ship so far!
The Norwegian Bliss Speedway, thrilling waterslides, and laser tag, are just among some of the really interesting and fun activities onboard that offer truly unique vacation experiences to its guests. 
We have an entire article here about if the Norwegian Speedway is worth the extra cost! 
I truly had a wonderful time trying out these unique activities onboard, and I highly recommend that prospective Norwegian Cruise Line guests look into sailing onboard a Norwegian Breakaway Plus Class ship in order to experience some of the best onboard activities that Norwegian Cruise Line has to offer! 
Participating in some of these unique activities onboard help to create fun and meaningful vacation memories! 
6. Disliked - Stateroom Maintenance
Image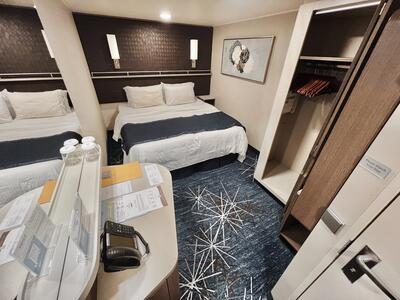 On this recent sailing with Norwegian Bliss, we stayed in a standard interior stateroom. The room was very well equipped with great amenities, and offered a modern aesthetic and comfortable environment for guests to make their room their home on the high seas. 
Our stateroom and bathroom was very clean and organized, and the furnishings all seemed new and to have not aged, even though the ship was built five years ago. I was impressed with the large size of the bathroom and the amount of storage the room offered! 
I understand that cruise line stateroom attendants are some of the hardest working crew members onboard. They often work very long hours and have many rooms they attend to.
However on this trip I was disappointed to discover on our first day, that while the room was very clean, there were left behind items from previous guests still in the room. These items consisted of things such as a shirt and other articles of clothing. 
This was not too big of a deal, after all the room itself was still very clean. But it still did leave us a little annoyed that the room had not been searched properly for items belonging to pervious guests. One item we found in the back corner of the closet, the other we found on the floor near the footstool. We turned these items into guest services after we found them in the room. 
7. Liked - Harvest Caye
Image
This sailing with Norwegian Bliss was the first time that I got to explore Norwegian Cruise Line's private island Harvest Caye! Harvest Caye is truly a beautiful resort-like island that offers plenty for guests to explore and have a truly wonderful day during their cruise vacation. 
Harvest Caye is an island just off the coast of Belize, and has some really fun and unique offerings for guests to explore. The nature experience, the 6 acre beach, zip line, and large pool with swim up bar are just some of the things Norwegian Cruise Line offers to its passengers on the island. 
This island is beautiful and guests will love exploring it! The lush greenery combined with the lovely beach make this island something that guests will truly love. Harvest Caye is operated by Norwegian Cruise Line in partnership with Belize. This means that the use of the island is exclusive to Norwegian and its guests. 
I personally think this island is one of the best cruise line private islands that currently exists, and definitely is worth checking out! You can read more about how I compare this island with other cruise line private islands here. 
Readers can find out more about Harvest Caye from one of our previous articles here! 
8. Disliked - No Water Slide Schedule
Image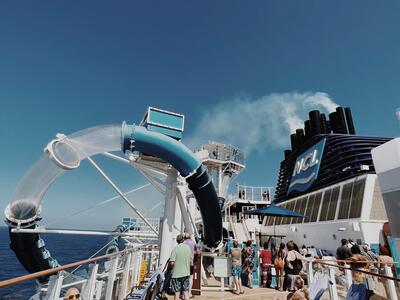 I really enjoyed that the Norwegian Bliss has two waterslides onboard. One that was fairly tame and family friendly, as well as one that is rather thrilling and suited best for those looking for an adrenaline rush! 
The slides onboard the Norwegian Bliss are named the Aqua Racer (the family-friendly slide) and Ocean Loops (the thrilling slide). Aqua Racer is a slide that utilizes inner tubes, both singular and double, for guests to use to float down the slide. Ocean Loops is a slide consisting of a drop floor and two large loops in which guests must make it over using the momentum of the exciting vertical drop. 
On our sailing we experienced both of these slides, and can say that they are both worth a try! Something that we did not like, was that there was not a posted schedule of when the slides were and were not open. Sometimes, in the middle of the day the slides would be closed for what seemed to be no explanation. 
I think this may have been due to wind or other factors, but it would have been nice to know what the exact schedule of the slides were and when the slides might be open again. 
Additionally, since we had an extra sea day on this itinerary, it would have been nice if the slides had been open the full day, but they were not always open on our unscheduled sea day. Again, this is probably due to weather such as wind in which the crew was worried about safety which makes sense. But it would have been nice if there was a posted schedule or notice of closure due to unforeseen circumstances. 
9. Liked - Norwegian Cruise Line Excursions
Image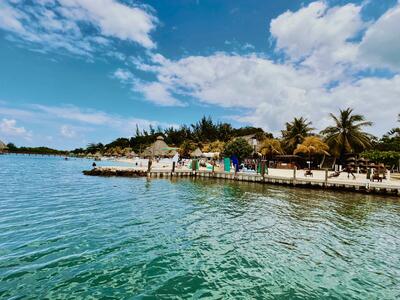 (Pictured: Turquoise Bay Resort in Roatan, Honduras)
On the first day of our adventure with Norwegian Bliss, we decided to book a shore excursion directly through Norwegian Cruise Line for the day that we would be visiting Roatan, Honduras. The process of booking an excursion through Norwegian onboard the ship was very easy. Booking this excursion ended up being one of the highlights of our entire cruise journey with Norwegian Bliss. 
I was thrilled to discover that this excursion booked directly through Norwegian Cruise Line was well worth the extra cost, and offered a truly memory-making experience to guests in Roatan. 
The name of the excursion we ended up choosing was 'Turquoise Bay Horseback Riding & Snorkel With Lunch'. This excursion through Norwegian Cruise Line at Roatan was awesome! We were taken by bus to a great resort called Turquoise Bay on Roatan, where we were guided through a snorkel and a horseback riding experience. In between snorkeling and horseback riding we were also given a lunch with both authentic cuisine options and more American-styled choices of food. Additionally drinks and local beers were included during our time at the resort. 
If you are traveling to Roatan, Honduras with Norwegian Cruise Line I highly recommend checking out this excursion, it was truly worth the extra cost and provided us with meaningful memories from our cruise sailing! 
10. Disliked - The Disembarkation Process
Image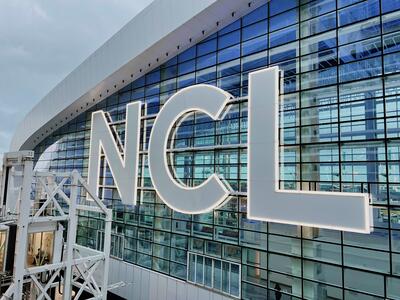 No one likes the end of a vacation. Disembarkation day is always sad and something that every cruise traveler dreads. 
However, cruise lines endeavor to make the process of disembarking as painless as possible. My previous cruise disembarkation experience with Norwegian Cruise Line was relatively smooth from Norwegian Getaway. However, that was not necessarily my experience with Norwegian Bliss. 
I am grateful that our flight out of Miami (where the Norwegian Bliss was disembarking for our itinerary) was later in the afternoon, because it took us about two unexpected hours for us to get off the ship on disembarkation day. 
From the moment we exited our stateroom and made our way to get off the ship, we were met with huge and winding lines that never seemed to end. We have always disembarked our cruise ships at around 9am, but on this particular journey we ended up kicking our selves that we didn't choose to get off the ship at the earliest available time. 
The lines to get off the ship winded guests all over the ship, until they finally cumulated where the Norwegian Bliss was conducting security and port immigration checks on the ship itself. This was the first cruise experience that I have ever seen where they conducted the security checks for disembarkation onboard the ship itself. It was pretty safe to say that doing it this way made the process much slower than normal. Or at least from what I have personally experienced from my cruise travels. 
I am not sure why the Norwegian Bliss was conducting their disembarkation this way, as Norwegian Cruise Line has just recently finished their beautiful brand new cruise terminal in Miami. 
Additionally, Norwegian Cruise Line's newest cruise terminal in Miami is truly stunning and the embarkation process onto the ship was the quickest I have yet to experience! It is clear that the cruise line has put a lot of work and thought into this new Miami terminal, and the longer disembarkation process may be due to the terminal being so new, they may still be working on getting things finished. 
Conclusion
Image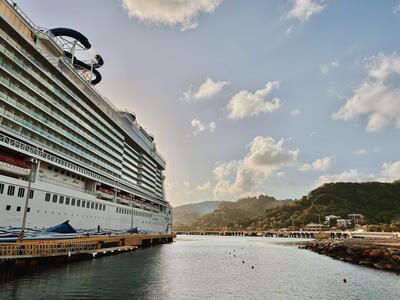 (Norwegian Bliss docked in Roatan, Honduras)
The things above are just some of my own personal opinions about my recent experience onboard the Norwegian Bliss. Other guests are sure to have different experiences and opinions of their own! 
We have thoroughly enjoyed both of our experiences onboard with Norwegian Cruise Line so far and we are excited and looking forward to sharing more with our readers about this great cruise line!
Because everyone is different, they are sure to find things onboard each ship that they like and dislike. The cruise line industry is ever expanding and each cruise line is debuting more and more new ships with more and more innovations and amenities for passengers to enjoy! Every cruise sailing is different and is guaranteed to give guests wonderful vacation memories and experiences!