Unlike on a Caribbean cruise where most days are spent lounging on a beach or a Mediterranean cruise where most days are spent exploring cities and visiting certain must-see historical attractions, shore excursions on an Alaska cruise are all about outdoor adventures. 
From kayaking near glaciers, to zip lining through the rainforest, and learning about the local culture exploring the state's vast wilderness is a must-do while on an Alaska cruise.
It is a good idea to research your Alaska cruise ports in advance to see what excursions and opportunities are available. While it is possible to show up in port without any prior planning, the last thing you want to do is to miss out on once in a lifetime experiences. 
Many will book up in advance, so you will want to do this as early as possible!
Image
Here's a list of our top 20 shore excursion ideas for an Alaska cruise. Ranging from active bike rides through the mountains, to leisurely rafting trips, and salmon feasts in the forest, you are sure to find an excursion that fits your interests.
Please note that pricing and availability will vary from cruise line to cruise line. When booking via a third-party, do so at your own risk! While you can find some unique offerings at great prices, the ship will not wait for you if you happen to run late. 
Whale watching tour
Image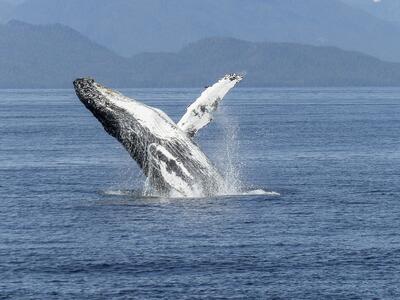 A whale watching excursion is a bucket-list tour for many cruisers visiting Alaska. Spotting the largest mammals on earth jumping out of the ocean right in front of you is simply a remarkable experience and one that any cruisers hope to have while in Alaska.
Whale watching excursions are offered at most Alaska cruise ports, but it is recommended to book a whale watching tour in either Juneau or Icy Strait Point, as you will have the highest chance of spotting whales in these cruise ports.
Humpback whales are the most common whales to spot, although you may be able to see orcas and grey whales as well, depending on the season.
Carnival Cruise Line currently offers a Whale Watching & Wildlife Quest starting at $184.99/adult and $144.99/child in Juneau. 
Look for wildlife
Image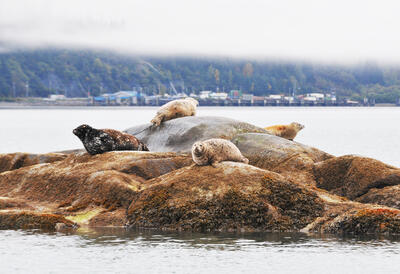 Outside of whale watching, don't miss the opportunity to spot more of Alaska's wildlife while on a cruise. Whether looking for bald eagles nesting in the trees or sea otters playing in the creek, spotting wildlife is a highlight for many visitors to Alaska.
If visiting Skagway or Haines, the "Wildlife Safari and Bear Viewing" tour may be of interest. Passing through the Chilkoot Valley and Chilkoot river, visitors may spot wildlife like seals, sea lions, whales, local and migratory birds, and eagles.
If you're visiting Sitka, consider booking an excursion to the Alaskan Raptor Center and Fortress of the Bear facility. At the Alaskan Raptor Center visitors have the opportunity to learn and see how injured birds are rehabilitated before being released into the wild, and at Fortress of the Bear, visitors can view rescued bears from an observation platform.
Take the Goldbelt Tram
Image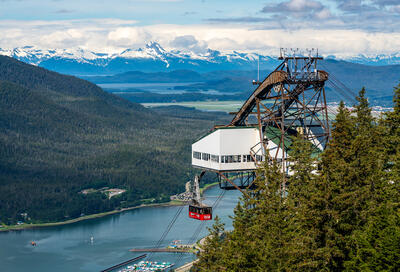 The Goldbelt Mount Roberts Tramway is a tram that departs from downtown Juneau near the cruise port and travels 1,800 feet up Mount Roberts. Unparalleled views of Juneau, the Chilkat Mountains, Gastineau Channel, Douglas Island, and Admiralty Island await visitors as they reach the top of the tramway.
At the top of the tram are hiking trails, souvenir shops, a restaurant, nature center, and theater playing a film on Alaska's Native Tlingit history and culture. Visitors feeling ambitious may wish to continue hiking up the trail to reach the top of Mount Roberts at 3,819 feet.
Celebrity Cruise Line offers a tour that visits Mendenhall Glacier and a salmon hatchery before boarding the Goldbelt Tram. This excursion starts at $109/adult and $89/child. 
Visit Mendenhall Glacier
Image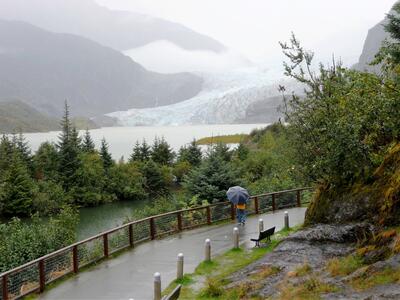 One of many glaciers connecting Juneau to the ice field, Mendenhall Glacier is one of the most popular places to visit on an Alaska cruise. Visitors to the Mendenhall Glacier recreation area will enjoy scenic views of the glacier, hiking trails, the Nugget Falls waterfall, and an informational visitor's center.
Plenty of shore excursions combine an active adventure with a visit to Mendenhall Glacier as well, such as kayaking or trekking near the glacier. It's recommended to bring binoculars with you to get a closer look at the glacier.
A shuttle runs roundtrip from the cruise port to Mendenhall Glacier, making the area easy to visit for those without an excursion as well.
As mentioned above, it is possible to pair the Mendenhall Glacier with other must-do experiences.
Native history and culture experience
Image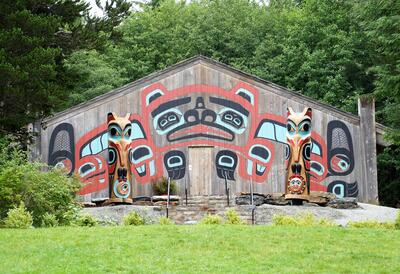 While an Alaska cruise offers breathtaking views in all directions and ample wildlife to discover, don't forget to learn about the state's Native history and culture as well.
Some cruise ports, including Ketchikan and Sitka, offer excursions that visit traditional style Clan Houses of the Native Tlingit people, who have called Alaska home for over 10,000 years. Through song and dance performances, short informational videos, and visits to handmade totem poles, visitors can leave their cruise port with a better idea of the rich culture and history of those native to southeast Alaska.
Many Alaska cruise ports also have museums dedicated to preserving Native culture and history, so be sure to check one of these out if you have extra time to spare while in port.
Gold panning shore excursion
Image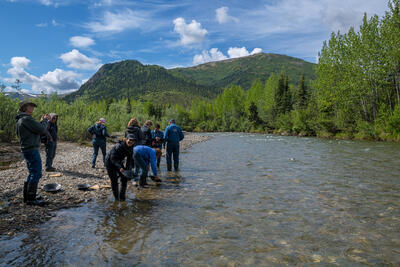 A fun activity for children and history buffs is a gold panning shore excursion. Alaska's gold rush history began around 1896, when thousands of gold prospectors headed to the Pacific Northwest, Alaska, and the Yukon with a hope of striking it rich.
A gold panning excursion takes guests back in time to the gold rush era, offering a history lesson combined with hands-on activities. Guests will even have the chance to pan for gold in a creek, with a high chance of collecting a small amount of gold to keep for themselves.
Royal Caribbean International offers an Alaskan Gold Rush Highlights excursion in Juneau. It allows you to visit Gold Creek and Last Chance Basin, while also panning for gold! It starts at $69.75/adult and $44.75/child. 
Helicopter tour
Image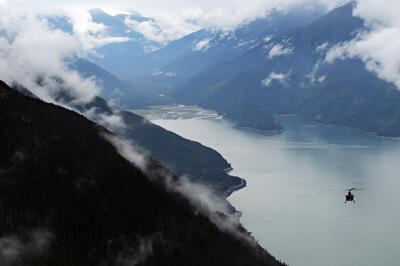 While not the cheapest shore excursion around, helicopter tours in Alaska's cruise ports make for a truly unforgettable excursion.
Helicopter tours are common in many Alaska cruise ports, offering the chance to view the state's colossal nature from above. Most tours will also include a landing on top of a glacier, at which point visitors can set out on a guided walk across the ice or a dog sledding expedition.
Note that many helicopter tours have weight limitations. 
Royal Caribbean International has a 2-hour excursion that allows you to explore Skagway via helicopter and glacier hike. It begins at $359 per adult or child. 
Hiking
Image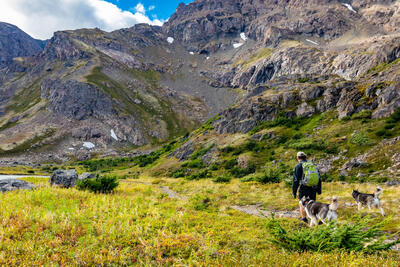 Sometimes the best adventures to be had in Alaska are on foot. Scenic day hikes are available in every Alaska cruise port, from beginner trails to strenuous full day adventures.
If you're visiting Sitka, consider the Mount Verstovia Trail, a 4.5 mile out and back hike that offers views of the waterways and mountains. While considered a challenging route, it can be a nice option for those hoping to explore Sitka's natural beauty on foot.
Mount Roberts is a popular trail choice for those visiting Juneau, as the hike can be accessed either from the trailhead in town or from the top of the Goldbelt Tram. Starting from the top of the tram is recommended, as the first two miles to reach the tram area tend to be muddy and very steep.
To find more day hikes in your Alaska cruise port, consider downloading an app like AllTrails.
Ziplining
Image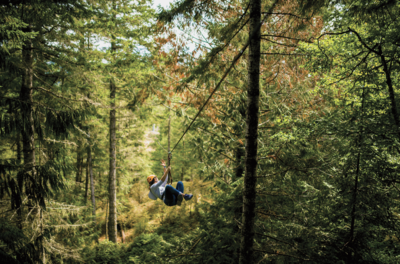 Ziplining through the rainforest doesn't have to be a shore excursion found only in the Caribbean. If you're up for an adventure, consider a ziplining excursion while in Alaska.
Many Alaska cruise ports, including Icy Strait Point, Skagway, and Ketchikan, offer a zipline course where visitors can fly through the rainforest with mountain and waterfall views. Reaching speeds of up to 60mph, it's sure to be an adrenaline-filled experience while in port.
In Ketchikan, Celebrity Cruises offers cruisers the opportunity to zip line through a rainforest reserve that hosts one of Alaska's richest salmon spawning streams! It does, however, have a height minimum of 60 inches and weight restriction of 90 - 250 pounds. It begins at $199 per adult or child. 
White Pass & Yukon Railroad
Image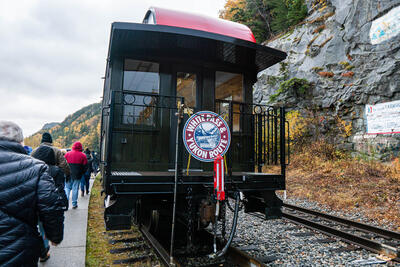 The most well-known shore excursion in Skagway, Alaska is a ride on the White Pass & Yukon railroad. This scenic railway journey takes visitors out of Skagway and up the historic railroad, which was built during the Klondike Gold Rush.
Passengers on the railroad can expect stunning mountain scenery and waterfall views as the train makes its way nearly 3,000 feet above sea level to the White Pass Summit.
There are a few options for visitors to Skagway hoping to purchase a ticket on the White Pass & Yukon Railroad. The most recommended option is the roundtrip journey all the way to the White Pass Summit, although a slightly shorter option is available that takes passengers to Glacier Station (1,871 feet elevation) and back to Skagway.
If you're sailing on Carnival Cruise Line, look into the White Pass Summit Excursion, starting at $149.99/adult and $99.99/child. 
Kayaking
Image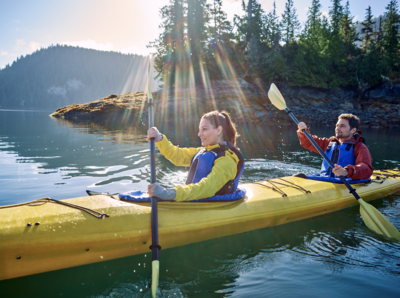 While kayaking is an active excursion, it's one that is gentle enough for most fitness levels. Kayaking is offered in most Alaska cruise ports, with some kayak tours visiting scenic lakes and others touring around glaciers.
The "Paddle With Whales Kayak Adventure" in Juneau takes kayakers through the Channel Islands State Marine Park, where they have the opportunity to spot whales and other wildlife such as orcas, sea lions, and bald eagles in a pristine environment.
Those hoping to visit a glacier while on a kayak will love the opportunity to kayak at Mendenhall Lake in front of the majestic Mendenhall Glacier. Navigating through the lake's calm water to see the glacier's face up close is sure to be an extraordinary kayaking experience on an Alaska cruise.
Explore Alaska on horseback
Image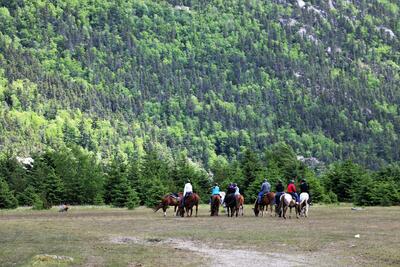 For a unique method of transportation, consider a horseback riding adventure in Alaska and explore the state just as the original stampeders did during the gold rush era.
The "Skagway Chilkoot Horseback Adventure" tour is available in Skagway, with a horseback ride into the Dyea Valley led by guides narrating tales from the gold rush era. The tour visits part of the Klondike Gold Rush National Park as well.
Guests of all levels of experience are able to join the horseback tour, as it is an easy walk to ensure guests have plenty of time to enjoy the scenery around them.
Take a floatplane
Image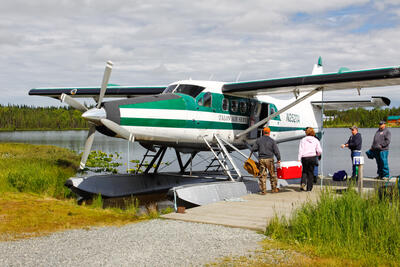 Traveling by floatplane is a unique excursion unlikely to be offered in most cruise ports around the world. Offering the chance to take off and land from the water, floatplane excursions provide beautiful aerial views of Alaska's mountains, fjords, and glaciers.
A recommended floatplane excursion is to the Misty Fjords National Monument, located just outside Ketchikan. During this excursion, guests will soar above the National Monument, which comprises 2.3 million acres of deep fjords, waterfalls, alpine lakes, and dense rainforest.
Dog sledding
Image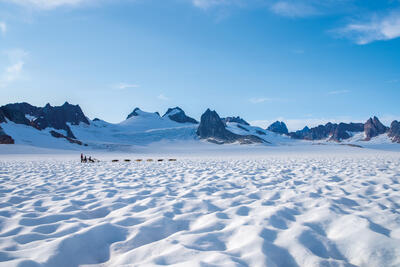 Dog mushing is the state sport of Alaska, and dogsledding can make for a fun excursion for animal lovers and those who want to see this unique sport up close.
Dog sledding tours occur either on top of a glacier or in the rainforest. On glacier dog sledding tours, guests arrive via helicopter and participate in a dog sledding ride on the ice.
Those not on glacier will visit a Musher's Camp, where they will go on a 1 mile dog sledding ride through the forest, meeting professional mushers, husky puppies, and learning about the history and techniques of dog mushing.
Get up close to glaciers on a smaller vessel
Image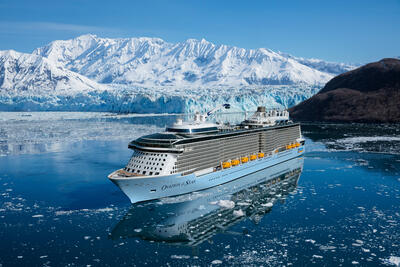 Most cruises to Alaska offer one or two scenic cruising days, visiting remote glaciers in Alaska's Inside Passage. Passengers do not disembark the ship at a port during scenic cruising days, as the ship sails into the passage, cruises along the glacier, and heads back in the direction it sailed in from.
During these glacier visits, most guests will flock to the upper decks or their balconies to take in glacier views. Many cruise lines, however, offer a chance to directly board a smaller vessel from the cruise ship for a more intimate view of the glacier and surrounding area.
As an example, Holland America offers the "Hubbard Glacier & Enchanting Disenchantment Bay" excursion, during which passengers board a day-boat directly from their cruise ship. Once onboard the smaller vessel, passengers cruise among icebergs along the rocky shoreline en route to Hubbard Glacier through Disenchantment Bay. 
Once at the glacier, passengers will enjoy close-up views of Hubbard Glacier and may even see a view of Mount Elias, the second tallest mountain in the United States.
Canoe and rafting tours
Image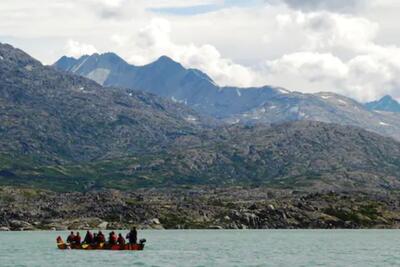 Outside of kayaking, there are other ways to get out on the water while on an Alaska cruise. Canoe and raft trips are popular excursion options, visiting lakes and rivers in Alaska's wilderness with a guide.
The "Alpine Lake Canoe Adventure" offered by Disney Cruise Line takes visitors to an alpine lake on the Canadian border near Skagway. Here kayakers can enjoy pristine glacial waters surrounded by gorgeous mountain peaks. The price starts at $199.00 per guest age 10 and up. 
You may also consider a rafting excursion. Usually with stretches of both calm water and moderate rapids, rafting in Alaska is an exciting way to see the state's scenery while in port.
Cycling tours
Image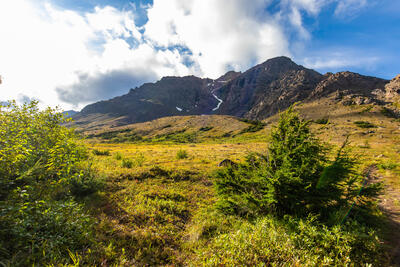 Cycling through Alaska is the perfect way to get active while exploring Alaska's wilderness and historic towns. Cycling tours range from beginner-friendly to more advanced.
The "Bike & Brew Glacier View" tour is beginner-friendly, taking guests on an 8.5 mile bike ride on mostly flat roads and ending with a beer tasting from microbreweries throughout Alaska. The bike ride includes a 1 mile trail through the rainforest and visit to Mendenhall Glacier.
Many cruise lines offer a similar excursion. On Carnival Cruise Line, it starts at $125.99 per adult and $99.99 per child. While on Princess Cruises, you can expect to pay a little bit more, or $139.95 per person. Note that they do not allow and guests under the age of 10 on this tour. 
Those looking for a more daring adventure will enjoy a tour like the "Klondike Summit to Sea" excursion, during which you take a bus up the Klondike Highway followed by a 15-mile long bike ride downhill back to Skagway. This tour is recommended for cyclists who feel comfortable on long, fast downhill sections.
ATV tour
Image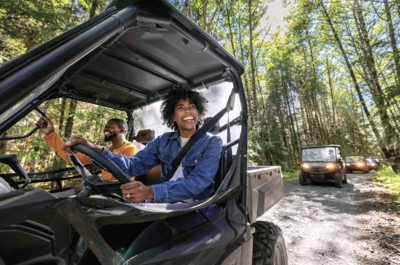 ATV off-roading tours in Alaska are sure to be a fun way to spend a day in port. Taking you to remote roads and trails, ATV tours offer wildlife viewing opportunities, glacier and fjord views, and lush forested trails.
ATV tours are available to book in several Alaska cruise ports, including Skagway and Ketchikan. Be prepared for a muddy adventure and one that you will surely remember far after your cruise is over.
Go fishing
Image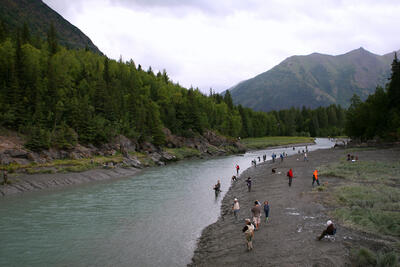 Fishing in Alaska is a dream for those who hope to catch some of the freshest, most high-quality seafood in the world. The most popular catches in Alaska are salmon, herring, halibut, and shellfish.
Local fishing companies offer charters for the day, during which cruise passengers can enjoy Alaska's excellent fishing conditions. Fishing companies have the option to get your catches processed and shipped to your home as well.
Try fresh seafood while on tour
Image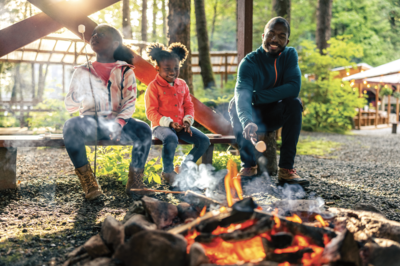 Consider an excursion to the Gold Creek Salmon Bake in Juneau, where you'll experience an original outdoor salmon bake in the rainforest. Upon arrival at the salmon bake, wild Alaskan salmon will be grilling over an open wood fire to be served with a variety of Alaskan entrees, sides, and blueberry cake.
Guests on a salmon bake tour will enjoy unbelievably fresh seafood while relaxing in nature. Live music, walking trails, waterfalls, and mountain views are also available for visitors to enjoy.
You may also consider a shore excursion combining an outdoor adventure with a meal. The "Exclusive Flightseeing & Crab Feast" excursion in Ketchikan, as an example, takes visitors on a 22-minute scenic floatplane tour followed by a crab feast at a remote wilderness lodge.
If you're interested in trying Alaskan seafood but don't want to book a shore excursion, don't hesitate to eat at a new restaurant in each Alaskan port you visit. From halibut to salmon and king crab, there's sure to be delicious food awaiting you in Alaska's cruise ports.
Importance of packing correctly for an Alaska cruise
Image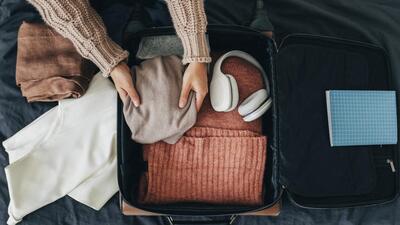 If you are cruising to Alaska, you are probably looking forward to the jaw-dropping scenery, diverse history and culture, delicious seafood, and abundant wildlife.
To be prepared for all of your adventures, you will have to trade in your swimsuits and flip-flops for a rain jacket and gloves. You will want to pack some key items that will keep you warm and dry, as well as allow you to be as active as you want. 
Since the excursions tend to be longer than those you will find in the Caribbean, dressing in layers is a necessity. The mornings and evenings tend to be cooler than during the afternoon, so you will need to have the ability to adjust your layers as needed. 
Plus, a comfortable, sturdy pair of water-resistant sneakers or lightweight hiking shoes is recommended. These shoes will support a wide range of outdoor activities, including zip lining, rafting, horseback riding, and kayaking. During the warmer months, you can opt to wear active sandals, such as Chacos or Bedrocks, instead. 
Read more: Ultimate Alaska cruise packing list