Carnival Cruise Line has been around since 1972, with the first cruise setting sail on March 11, 1972. Since then, the cruising industry has changed dramatically. In fact, the original Mardi Gras was advertised as being 27,000 gross tons, while her namesake that was launched in 2021 is a little over 180,000 gross registered tons. 
Today's newest ships tends to have the most onboard amenities, whether it is an increased number of dining venues and bars or one-of-a-kind attractions at sea like the roller coaster BOLT. Some cruisers, however, prefer older ships due to their smaller size, as they have a more intimate feel and often visit destinations that are unable to accommodate the larger mega ships. 
Whether you are a fan of newer or older ships, Carnival's fleet of 24 has a ship that will satisfy every type of traveler. Here is a list of Carnival's ships by age. 
Read more: Carnival ships by size
Carnival Sunshine (1996)
Image
The oldest ship in Carnival's fleet is Carnival Sunshine. When she began sailing in 1996, however, she was Carnival Destiny and was the first cruise ship to ever exceed 100,000 gross tons. In 2013, she underwent a major refurbishment and was renamed Carnival Sunshine. 
Carnival Elation (1998)
Image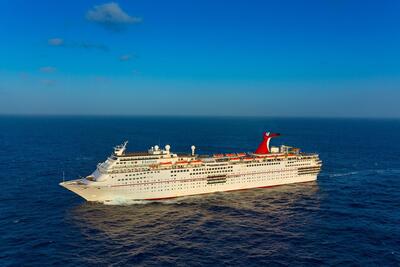 In 1998, Carnival launched two Fantasy Class ships: Carnival Elation and Carnival Paradise. Carnival Elation was launched first in April and is the cruise line's smallest operational ship. 
While you may not find all the bells and whistles on either Fantasy Class ship, Carnival Elation does have many Fun Ship 2.0 features and other amenities that newer Carnival ships have, including BlueIguana Tequila Bar, RedFrog Rum Bar, Guy's Burger Joint, WaterWorks, JavaBlue Cafe, Bonsai Sushi Express, and the Alchemy Bar.
Carnival Paradise (1998)
Image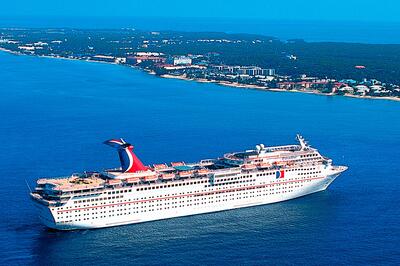 Carnival Paradise is only seven months older than Carnival Elation, making her debut in November 1998. Like Carnival Elation, Carnival Paradise also has many Fun Ship 2.0 amenities, such as WaterWorks, BlueIguana Tequila Bar, and Guy's Burger Joint. 
Carnival Sunrise (1999)
Image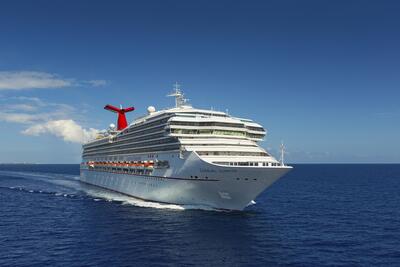 Following Carnival Destiny, Carnival Triumph was the second Destiny Class ship to undergo a major refit. She became Carnival Sunrise after sailing as Carnival Triumph from 1999 to 2019.
Carnival Radiance (2000)
Image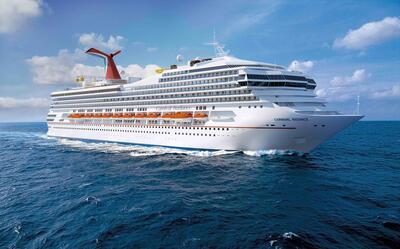 Carnival Radiance launched in 2000 as Carnival Victory and in 2020 became the last Destiny Class ship to be transformed into a Sunshine Class ship. 
Carnival Spirit (2001)
Image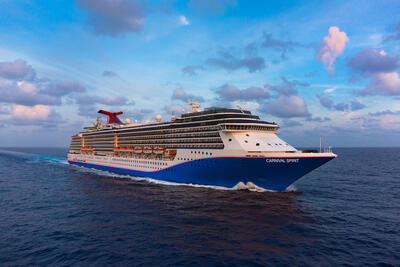 Carnival Spirit is twenty-two years old. When she was launched in 2001, she was the first Spirit Class ship. Since then, she has been refurbished and received upgrades like The Warehouse video arcade, Ol' Fashioned BBQ, WaterWorks, Serenity adults-only deck, Guy's Burger Joint, and Bonsai Sushi. 
Carnival Pride (2002)
Image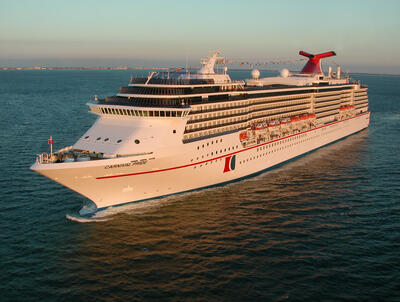 In 2002, Carnival Cruise Line launched three brand new ships. The first, Carnival Pride, set sail on her maiden voyage on January 12, 2002 and cost $375 million!
Carnival Legend (2002)
Image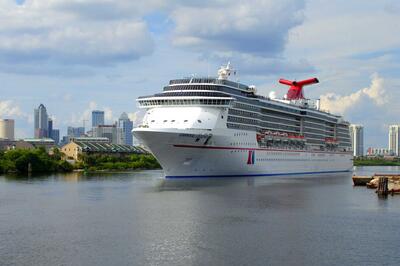 Following Carnival Pride's launch, Carnival Legend, the third Spirit Class ship, debuted in August 2002. 
During her operational career, she has been involved in two collisions in Cozumel, the first being with Enchantment of the Seas in 2009. A little over ten years later in 2019, Carnival Pride collided with Carnival Glory. 
Carnival Conquest (2002)
Image
The last ship that set sail for Carnival in 2002 was Carnival Conquest. She was the first of the five nearly identical Conquest Class ships and cost about $125 million more to build than Carnival Spirit. 
Carnival Conquest's last dry dock took place in September and October 2022. During this time, she received some routine hotel maintenance and cosmetic enhancements, the new hull design, Carnival Adventures Store, Dreams Studio, an expanded casino, and some ADA cabin updates. 
Carnival Glory (2003)
Image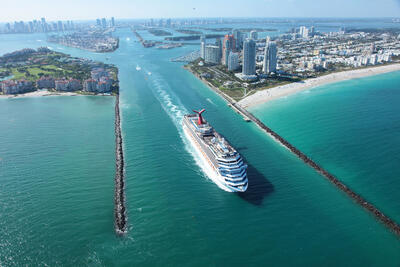 Carnival Glory will turn twenty-three in 2023! She is a Conquest Class ship that can hold a maximum of 3,806 guests. The last dry dock she got was in early mid-2021. She, however, received more enhancements during her 2022 wet dock, including a Carnival Adventure Store, expanded casino, a revamped JavaBlue Cafe, and routine hotel maintenance.  
Carnival Miracle (2004)
Image
Carnival Miracle, the last purpose-built Spirit Class ship for Carnival Cruise Line entered service in 2004. Following her debut, every ship built specifically for Carnival has been over 100,000 gross registered tons. 
Carnival Valor (2004)
Image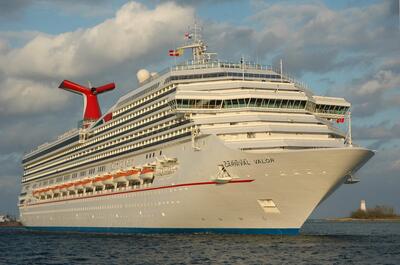 The second ship to launch in 2004 was Carnival Valor, the third Conquest Class ship. Her homeport is New Orleans, Louisiana, and she is currently scheduled to remain there until at least April 2025.  
Carnival Liberty (2005)
Image
Despite Carnival Liberty being one of the last two Conquest Class ships to be built, she was the first ship in the entire fleet to receive many of the Fun Ship 2.0 venues only six years after she entered service. 
Carnival Freedom (2007)
Image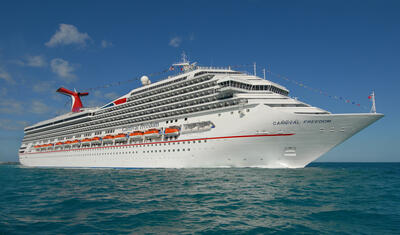 In 2007, Carnival launched the last Conquest Class ship. Seven years later, she underwent a dry dock and got many Fun Ship 2.0 features; however, it would not be until 2019 that she got get a WaterWorks. 
Carnival Splendor (2008)
Image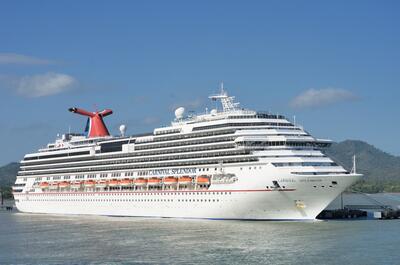 Carnival Splendor is the only ship is the cruise line's Splendor Class. She was originally ordered for Costa Cruises' Concordia Class; however, the ship was transferred to Carnival during construction. 
In terms of her size, Carnival Splendor is roughly 3,000 gross registered tons more than the Conquest Class. 
Carnival Luminosa (2009)
Image
Carnival Luminosa sailed as Costa Luminosa from 2009 until her refit in 2022. She is a Vista/Spirit hybrid; however Carnival markets her as part of their Spirit Class. 
Since she was originally a Costa ship, Carnival Luminosa lacks the traditional funnel design that is present on Carnival ships. Instead, Carnival painted over Costa's yellow funnel with the cruise line's red, white, and blue color palette. 
Carnival Dream (2009)
Image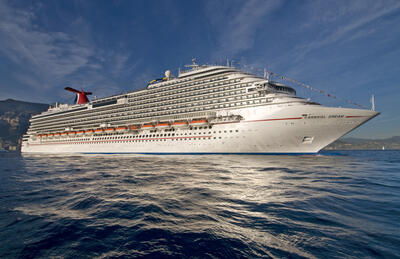 The namesake ship for the Dream Class, Carnival Dream, entered service in September 2009. Note that this is the only ship in the Dream Class that does not have a SportsSquare. 
That being said, you can still find other fan-favorites onboard, including RedFrog Rum Bar, WaterWorks, Guy's Burger Joint, and more, all of which were added during later dry docks. 
Did you know that the 2011 movie "Alvin and the Chipmunks: Chipwrecked" was filmed onboard Carnival Dream?
Carnival Magic (2011)
Image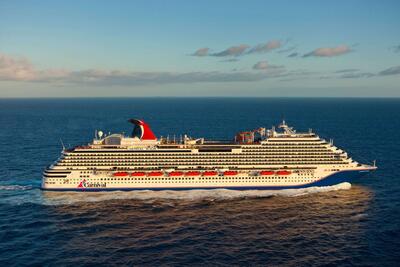 Despite the fact that Carnival Magic is only two years older than Carnival Dream, she was the first ship in the cruise line's fleet to include a ropes course. Like her younger sister, she underwent a dry dock in 2016 where many of her older venues were upgraded. 
Carnival Breeze (2012)
Image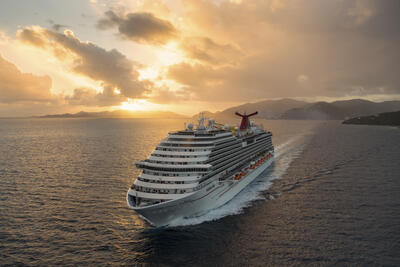 Carnival Breeze is the third and final ship of the cruise line's Dream Class. Having entered service in 2012, she is three years younger than Carnival Dream. 
Joe Farcus was the lead architect responsible for the interior of every Carnival ship prior to Carnival Breeze. 
Carnival Vista (2016)
Image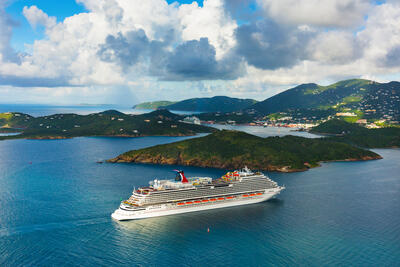 In 2016, Carnival Cruise Line launched a brand-new class of ship: the Vista Class. The first ship, Carnival Vista, was the first ship for the cruise line to measure over 130,000 gross registered tons. Moreover, she was the first to feature the SkyRide, a pedal-powered bike that is suspended over the top deck of the ship. 
Carnival Horizon (2018)
Image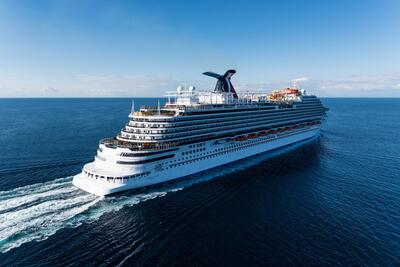 Carnival Horizon, the second Vista Class ship, is only one year younger than the class' namesake. There is not much different between the two ships, other than the fact that Carnival Horizon has a larger maximum passenger capacity that is over 5,000!
Carnival Venezia (2019)
Image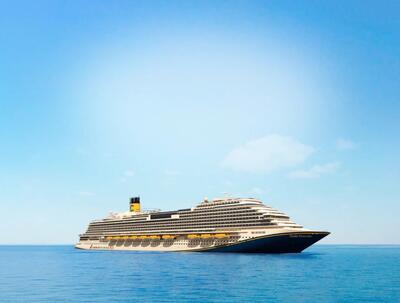 Originally delivered to Costa Cruises in March 2019, Costa Venezia will launch in May 2023 as Carnival Venezia. 
While she is technically a Vista Class ship, she will differ from the others, as she is part of Carnival and Costa's "Costa by Carnival" initiative and will have an Italian flair. Therefore, Carnival has created a new class of ship called the Venice Class to differentiate between the two. 
Carnival Panorama (2019)
Image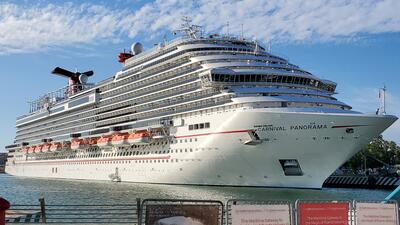 Carnival Panorama was delivered later in 2019 than Costa Venezia and was the last ship to be purposely built for the cruise line's Vista Class. She, too, stands out because she is the only ship in the class to feature a Sky Zone trampoline park. 
Carnival Firenze (2020)
Image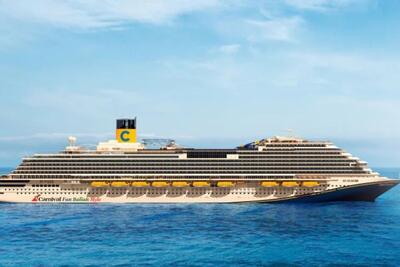 Even though Carnival Firenze will not join Carnival's fleet until 2024, she, too, began as a Costa Cruises ship in 2020. Upon her refit, she will join Carnival Firenze in the Venice Class and sail from Long Beach, California. 
Mardi Gras (2021)
Image
Part of the cruise line's Excel Class, the 2021 Mardi Gras featured a ton of "firsts" for Carnival, including BOLT, the first roller coaster at sea. Plus, she was the first modern ship in the fleet to drop the "Carnival" prefix. 
Moreover, the RedFrog Rum Bar received a new look and name. On Mardi Gras, you will find the two-story RedFrog Tiki Bar in its place.  
Carnival Celebration (2022)
Image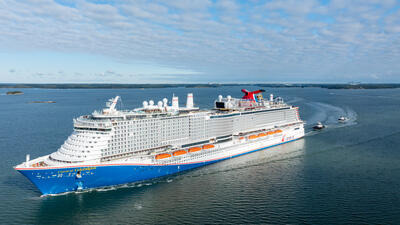 Carnival Celebration is the cruise line's newest ship; she is not even one-year-old yet! Like her younger sister, she can accommodate over 6,600 guests at maximum capacity. Plus, those who are a fan of the different zones will be pleased to know that the concept was carried over to Carnival Celebration. 
Read more: Best Carnival ship yet? My Carnival Celebration review 
Carnival Jubilee (December 2023)
Image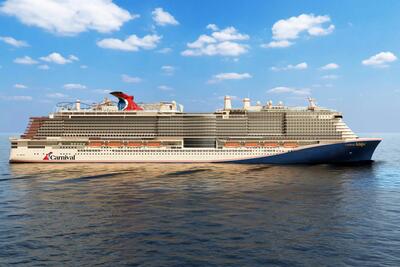 Carnival Jubilee, the third Excel Class ship, is expected to debut in December 2023. She was originally scheduled to set sail in October 2023; however, Carnival pushed back the inaugural voyages due to supply chain logistics.  
As of April 2023, ship is currently under construction in Papenburg, Germany at the Meyer Werft shipyard. Upon completion, she will feature two zones exclusive to the ship that cannot be found on the other Excel vessels.