We share lots of cruise updates and advice here, and this is a weekly roundup of everything you may have missed from this week.
If you are busy but want to keep up with all the helpful cruise advice we share, this is an easy-to-digest look at the recent articles and updates we've shared
1. Avoid these mistakes on your sea days!
Image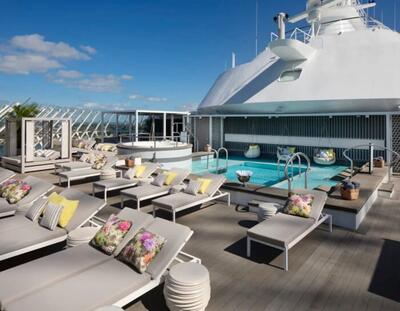 When considering an itinerary for your next cruise vacation, you will want to factor in how many sea days you will have.
While some people want to pack their itinerary with as many ports as possible, sea days are great for not only relaxing, but also being able to explore and enjoy the ship's amenities. Unlike port days, on sea days there are no agendas or tours that will keep you preoccupied for most of them. This allows you to plan your day how you see fit, maybe even having no plan at all!
To ensure that you make the most of your time while onboard, we have compiled a list of 17 mistakes you should not make on a cruise ship sea day.
Read more: 17 mistakes you shouldn't make on a cruise ship sea day 
2. A look around this entry-level suite on Carnival Mardi Gras!
Image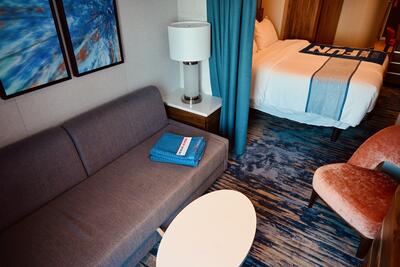 After falling in love with Carnival Cruise Line's Excel-class of ships, Allie and Angie were looking for another cruise vacation to experience a sister ship.
Sailing on Carnival's newest ship, Carnival Celebration, in 2022, they were on the hunt to find a perfect itinerary to experience Carnival's first ship in their Excel class - the Mardi Gras. Once they found a 7-night sailing to Amber Cove and Grand Turk, they could not resist and splurged on a spacious Ocean Suite totaling $3,000.
As people who normally sail in the cheapest interior cabins available, this suite was quite the upgrade. Come along as they share pictures and their thoughts on their first suite onboard Carnival Mardi Gras.
Read more: I paid $3,000 for a suite on Carnival Mardi Gras - Take a look inside our spacious cabin
3. Line-by-line look at cruise drink packages
Image
One of the best parts of a cruise for many people is enjoying a drink while they relax on their vacation.
However, most mainstream cruise lines do not have alcoholic beverages included with their cruise fare, and instead offer their guests the option to purchase a drink package for their sailing. Many times the initial price of the drink packages can result in "sticker shock", especially if you are going on a longer sailing and the package is priced per day.
That being said, the packages can be worth it to those who value not having a large bill at the end of their cruise, and enjoy every moment of their vacation with a drink in hand. We have created this guide that breaks down each of the mainstream cruise line's drink packages.
Read more: Cruise Line Alcohol Drink Packages Guide
4. Our best advice for going on this amazing MSC ship!
Image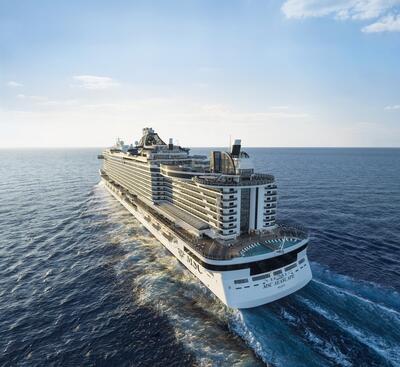 MSC Cruises newest ship that launched last November, the MSC Seascape is cruising the sunny waters of the Caribbean.
Modeled closely after her sister ship, MSC Seashore, you are sure to find many familiar features and benefits of the earlier Seaside class of ships. Chantal recently enjoyed a 7-night cruise on the MSC Seascape and explored it from top to bottom.
She has gathered everything you need to know, including tips about the European cruise line's latest addition to their fleet, before you book your next vacation.
Read more: 20 things to know before you book MSC Seascape
5. 16 things you should do as soon as you get to your cruise cabin!
Image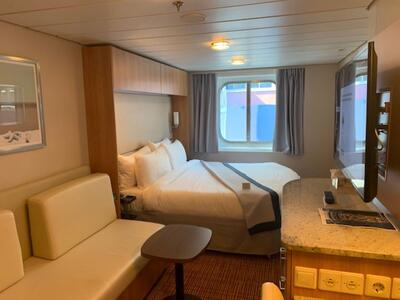 Once you finally make it onboard your cruise ship and begin vacation, you may think the best idea is to head straight to your cabin.
However, unless you have a late check-in time, chances are you will have to wait awhile as cabins do not open up for guest access until sometime in the afternoon. When the staterooms are ready, there will be an announcement made to all guests and you can begin your way towards your cabin, and start settling in on your home away from home.
To ensure that you have the best vacation ever, here are 16 things we recommend you do as soon as you get to your cruise cabin.
Read more: 16 Things To Do As Soon as You Get to Your Cruise Cabin
6. Eight ideas of what to do on your next cruise to Costa Maya!
Image
While most people think of Cozumel when picturing a cruise stop in Mexico, there is another popular port there on many Western Caribbean itineraries.
Costa Maya is located on the Yucatán Peninsula at the southern end of Quintana Roo. While it is located just a few hours from the Mayan ruins, there are plenty of other things to fill your day closer to port.
We have compiled a list of the best things you should do on your next cruise to Costa Maya.  
Read more: Best things to do in Costa Maya, Mexico cruise port
7. Are you planning to cruise to Alaska in 2023 or 2024? Check out the seven best ships sailing there!
Image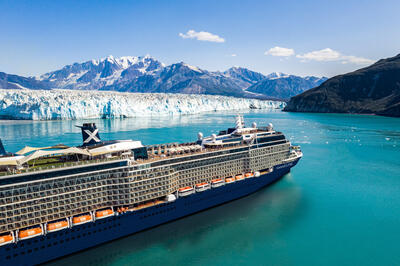 During the 2024 season alone, there will be over 200 different sailings to Alaska that leave from Seattle.
Seattle is where you will find most of the round trip sailings to Alaska, which can make it easier to plan your travel logistics. This also means that you can cruise to Alaska without a passport, as it is considered a closed loop cruise. With the cruise terminal located close to so many popular attractions and a major airport, there is no doubt why the cruise lines have so many sailings leaving from Seattle.
But with so many sailings, it can be hard to narrow down which one is best for you and your travel party. Here we have the 7 best Alaska cruises from Seattle that you should consider for your next cruise vacation.
Read more: 7 Best Alaska Cruises from Seattle 
8. Explore Carnival's Mardi Gras in our latest blog!
Image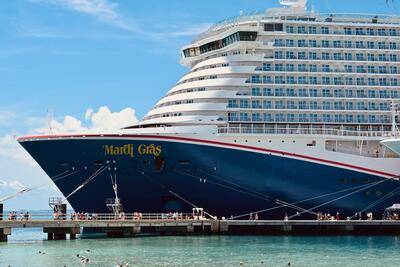 Carnival Cruise Line's newest class of ships, the Excel-class, has reinvented the brand for many cruisers.
With the Carnival Mardi Gras featuring the first roller coaster at sea, dubbed Bolt: The Ultimate Sea Coaster, it was clear that this class of ships was going to be much different from the rest. Allie recently had the chance to sail on a 7-night sailing aboard the Carnival Mardi Gras. She had previously sailed on the sister ship, Carnival Celebration, so she was excited to see how the two compared.  
From technology, to entertainment, food and more, join Allie as she shows you everything that the Carnival Mardi Gras has to offer its cruisers.
Read more: Photos show what Carnivals's newest class of cruise ships is like, from an onboard rollercoaster to dazzling entertainment
9. How do these two mega-ship classes compare?
Image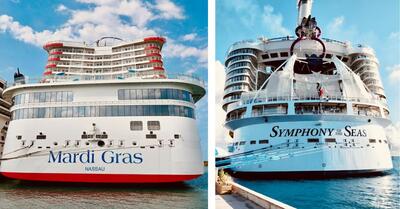 Lately, cruise lines seem to be competing with one another on who can create the biggest and boldest ships at sea.
From rollercoasters, to aqua theaters, distinct neighborhoods and more Carnival Cruise Line and Royal Caribbean has continued to evolve their mega ships to feature the latest and greatest. If you are interested in sailing on these mega ships, you have probably looked at Royal Caribbean's Oasis-class ships or Carnival's Excel-class ships.
Come along with us as we explore how these two mega ship classes compare from two of the most popular cruise lines.
Read more: Comparing Carnival's Excel-class and Royal Caribbean's Oasis-class cruise ships
10. Learn what happened to the Costa Concordia in 2012 and the aftermath of the wreck.
Image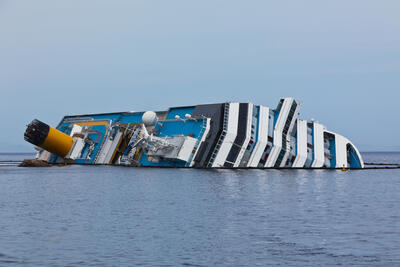 In 2012, Costa Cruises ship, Costa Concordia, capsized off of the coast of Italy shortly after departing from Civitavecchia. While this crash was not as deadly as the infamous sinking of the Titanic, it was still a tragic event that resulted in modifications to the safety guidelines for the cruising industry.
Read on to learn not only what happened to Costa Concordia, but also the aftermath of the wreck.
Read more: What happened to the Costa Concordia?