Whenever you go on any vacation, you will want to be prepared with some supplies and medication to treat unexpected minor injuries and illnesses. 
A do it yourself (DIY) first aid kit is a great way to make sure that you are ready for your cruise! Plus, you can customize it to your liking (i.e., do you have a certain brand of pain reliever that you like or band-aid shape?) and may even have some medication left over for future use. 
While there is a medical center on the ship, it is not open 24/7. You also do not want to have to go out of your way when all you need is a band-aid or some seasickness medication. 
Here are some items you can use to create a DIY first aid kit for your cruise!
Please note that we have linked Amazon items, which contains an affiliate link. The affiliate link costs you nothing extra, but Cruise.Blog will make a small commission if you purchase the item through the link.
Read more: 20 best things to bring on a cruise that cost less than $10
Band-aids
Image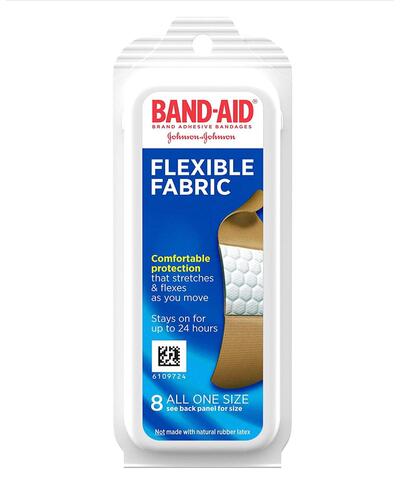 One of the fundamental bases of any first aid kid are band-aids. While it is easy to get one onboard the ship, you might find yourself in a position where you need one during a shore excursion or while exploring the port on your own. 
Having band-aids in your day bag ensures that you will not have to waste any valuable time looking for a pharmacy! 
Pain relievers
Image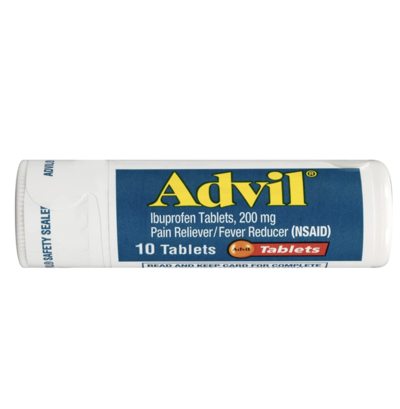 Headaches on cruises are common, especially if you are spending time out in the heat and drinking a lot. To combat them and prevent them from taking up any of your precious vacation time, it is important to keep a pain reliever on your person. 
On Amazon, a 10 count of Advil costs less than $4.00; however, there are other brands, too, like Motrin, Tylenol, Aspirin, or Ibuprofen. 
Tylenol Cold + Flu Day and Night 
Image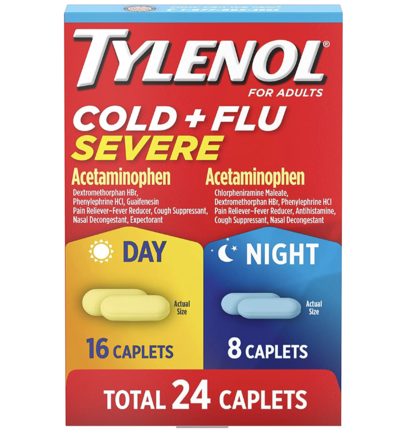 What happens if you wake up in the middle of the night with a stuffy or runny nose? What about a sinus pressure headache? Let's face it nobody wants to get sick, especially while on vacation. It happens, though. To help relieve your symptoms at any hour, pack some over-the-counter cold and flu medication. 
Neosporin
Image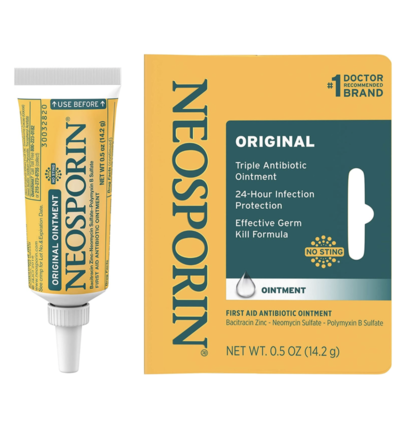 If you are out and about and find yourself with a minor cut or scrape, you will be thankful to have some Neosporin in your bag. It will help kill any bacteria and prevent the injury from getting infected, as well as keep the skin moisturized to help promote healing. 
Blister bandages
Image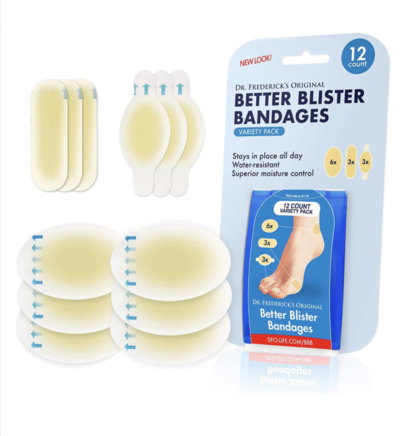 A regular band-aid will only do so much if you find yourself with a nasty blister (all the more reason to make sure that you pack appropriate footwear!). 
Hydrocolloid band-aids are more effective in providing relief, as they keep the area clean and moist. They contain properties that aid in healing, too. 
Cortisone cream
Image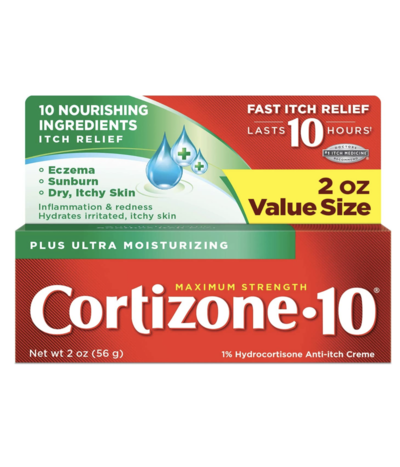 If you are cruising to Alaska, you will want to make sure that you bring anti-itch ointment in case you are bitten by a mosquito while in port. Many joke that Alaska's state bird is actually the mosquito!  
Even if you are sailing to the Caribbean or Bahamas, you never know when you will encounter some sand fleas while lounging on the beach. Cortisone cream is also good for dry skin! 
Sterile alcohol wipes 
Image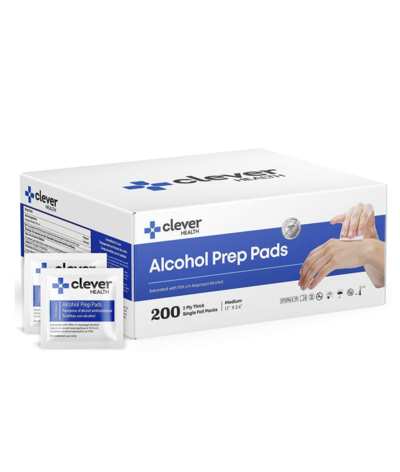 Alcohol wipes might be something that you do not think about; however, they can be used for more than sterilizing the skin. While they are great as a general first aid solution, alcohol prep pads can be used to sanitize surfaces, too. 
Since the wipes are prepackaged, they can easily be thrown into your day bag with little regard to how much space they take up. 
Sore throat and cough drops
Image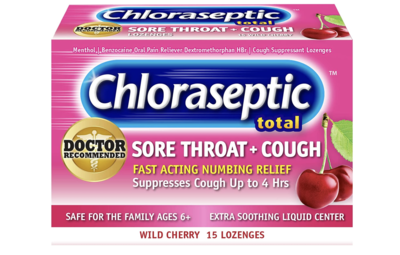 Bringing cold and flu medication is important and can help suppress similar symptoms; however, sore throat and cough drops can be much more effective if that is the most persistent issue. They will help to curb the reflex that makes you cough, as well as soothe your throat. 
Often, cruise ships will have some cough drops available in the onboard shops, but you should be prepared to pay a premium for them. Plus, they may not have your preferred kind. Think ahead and bring some just in case you end up needed them. Better safe than sorry!
Canker sore and toothache gel
Image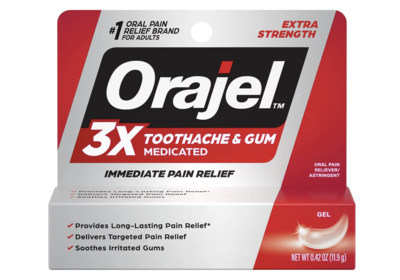 From delicious sea day brunches, to three-course dinners in the main dining room, and intimate specialty dining options, one of the best parts about cruising is the food! You do not want to miss out on anything because of some mouth pain. 
Before you leave for your cruise, throw some Orajel (or any other oral pain relief medication) into your DIY first aid kit. This will ensure that you can eat whatever you want and not have to limit yourself to what does not further irritate your mouth.  
Eye drops  
Image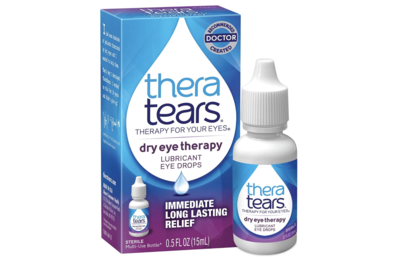 If you wear contact lenses, you should always travel with eye drops. When on a cruise, however, this is especially important. What happens if you are spending a long day in port on an excursion and your eye becomes irritated? You might not be able to break away from the group to find a local drugstore. 
Even if you do not wear contact lenses, eye drops can help flush out any contaminating or injurious particles and increase comfort if you happen to scratch your eye. Walking around with a watery eye is not how you want to spend your trip. 
Ear drops 
Image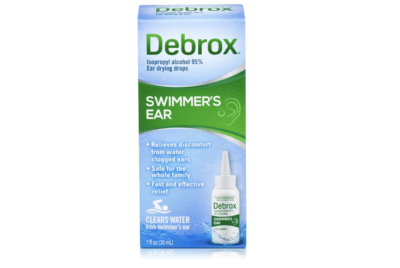 Swimmer's ear can be a real bummer on any vacation. On cruises, a lot of people plan on spending time in the water, whether it is onboard in the pools on ashore on the beach. 
The symptoms of swimmer's ear might cause you to want to remain in your cabin, including fever, swollen glands in your neck, and muffled hearing. Carrying around ear drops will help relieve discomfort and pain from water clogged ears and help you get back out doing the things that you want to do while on your cruise. 
Antacids for heartburn and indigestion relief
Image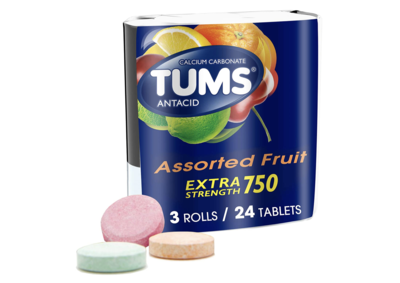 With all the eating and drinking onboard, you may fall victim to bouts of heartburn while on your cruise. Keeping antacids handy will ensure that you are able to quickly relieve the heartburn. They will also help with any potential indigestion that may result from a different eating routine and schedule. 
If you do not like chewable Tums, you can choose from Rolaids, Pepto Bismol, Mylanta, etc.
Read more: Unpleasant cruise ship problems you aren't prepared for
Liquid I.V.
Image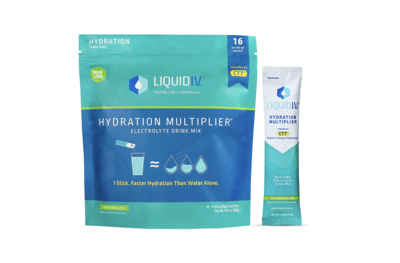 Spending time at the ship's gym, relaxing outside in the sun, or long days exploring ports may help accelerate dehydration. That is why Liquid I.V. is a must-have for anyone who gets dehydrated easily or is planning on getting a drink package, as it is rich in electrolytes and other nutrients. 
While on vacation, you may find yourself drinking less water than usual, especially if you can order a cocktail or beer whenever you want! 
Aloe vera gel
Image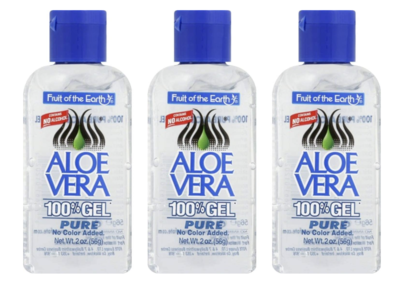 Sunscreen should be on your list regardless of what first aid essentials you end up deciding to bring, but if you get caught with a rough sunburn, you will want some aloe vera gel handy in your stateroom! 
This three-pack from Amazon is perfect, as each bottle is less than 3 fl oz., so it can be packed in a carry-on suitcase. If you are driving or checking a bag, you can opt to bring all three or purchase a larger container. 
No matter what you end up doing, you are sure to have some leftover for other summer adventures, if you are responsible and reapply your sunscreen throughout the trip. 
Lip balm with sunscreen
Image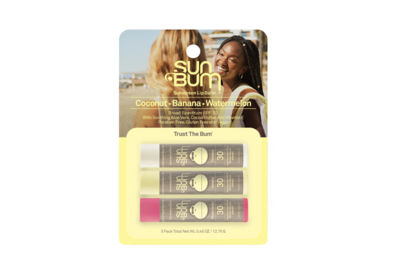 Chapped lips are never fun. Throwing a tube or two of lip balm into your bag is a must-do, no matter if you are cruising to Alaska, Northern Europe, the Bahamas, or Caribbean. 
Since the skin on your lips is thinner than the rest of your face, you should want to protect it from the damage caused by UVA and UVB rays, too. Purchasing a lip balm with SPF is a great way to keep your lips both moisturized and protected! 
Seasickness medication
Image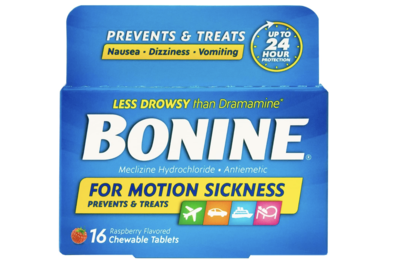 Whether this is your first cruise of tenth cruise, packing seasickness medication is important. You may have felt immune to the rocking of the ship on your last cruise; however, the ship could sail through choppier waters on your next. 
Bonine is a popular choice since it uses meclizine hydrochloride, a synthetic antihistamine, and causes less drowsiness than Dramamine, another popular anti-nausea medication. 
Today, however, Dramamine has released non-drowsy versions of their product. It is hard to go wrong with either, so long as you have them on hand in case you start to feel the ship rocking!
Read more: Bonine vs. Dramamine for Motion Sickness: Which Is Better for a Cruise?