Whether you are taking a cruise to the Caribbean, Europe, or Alaska, you are sure to need a bag to carry all of your essentials off of the ship with you while in port. 
The type of bag, though, may vary. If, for instance, you plan on spending most of your time ashore at the beach, you will want a good beach bag that is large enough to carry your towels, sunscreen, a hat, book, etc. 
If exploring different culturally rich destinations in Europe, you will want an anti-theft bag, as many of these places are, unfortunately, known for pickpocketing.
Here are the 10 best tote bags for a cruise vacation. 
Please note that we have linked Amazon items, which contains an affiliate link. The affiliate link costs you nothing extra, but Cruise.Blog will make a small commission if you purchase the item through the link.
Read more: 20 best things to bring on a cruise that cost less than $10
Image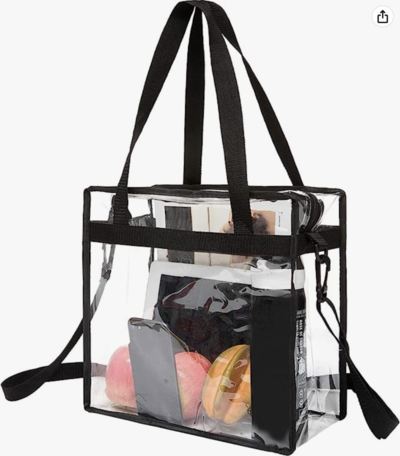 The Bagail tote bag has over 19,800 reviews, with 89% of them being four and five stars. Plus, costing less than $12, it is a great deal. 
While it is not the largest bag in the world, it can be repurposed after your vacation for stadium games where only clear bags are allowed. Amazon states that the bag measures 12 inches high by 12 inches wide and is 6 inches deep. 
Moreover, it comes with removable shoulder length straps and top zipper closure. 
Image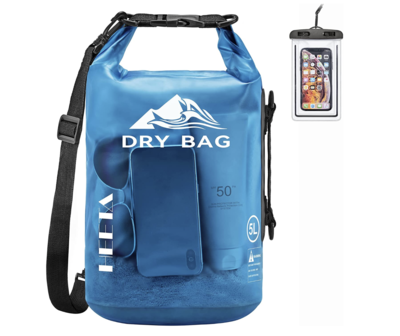 The Heeta dry bag comes in a couple of different sizes. The cheapest is their 5 liter one, which costs $13.99. The largest size they offer is 40 liters. This is their most expensive option, with the bag costing $34.99. 
Out of 24,000 global ratings, 91% of respondents would give this bag a four or five star rating. 
It is great for those traveling to destinations that are more prone to rain, such as Alaska. This bag will ensure that everything inside remains safe and dry. 
Image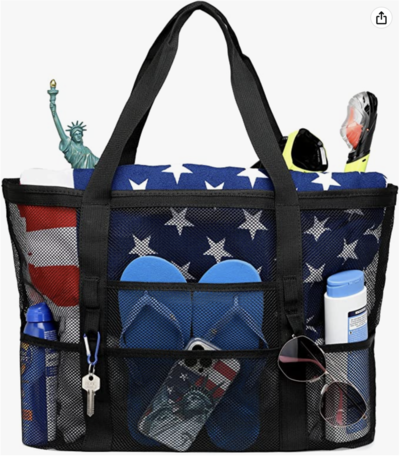 The F-color mesh beach bag is a great bag for those who like to keep all of their items organized. Plus, it has an average rating of 4.7 out of about 11,300 reviews. 
On the exterior of the bag, you will find 8 large mesh pockets, while there is another zippered pocket on the inside. The description states that this pocket is large enough to fit an iPad Air, too, meaning that you will not have to worry about not having enough room to keep your valuables safe. 
Image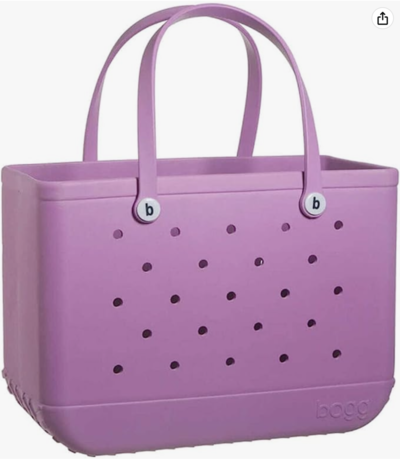 On Amazon, the price of Bogg bags varies. Most colors cost $120, while others cost more or less. Note that you may be able to find the bag for less if you search directly on their website or through other retailers. 
Since their debut, they have been featured on Fox and The Today Show. They have also been mentioned by numerous other media outlets, such as USA Today, Better Homes and Gardens, The Asbury Park Press, Charleston Magazine, and more. 
The bags are made from a material called EVA, which is a soft and flexible elastomeric polymer. 
They have over 5,400 reviews on Amazon, with an astonishing 94% giving the bag a four or five star rating. 
Image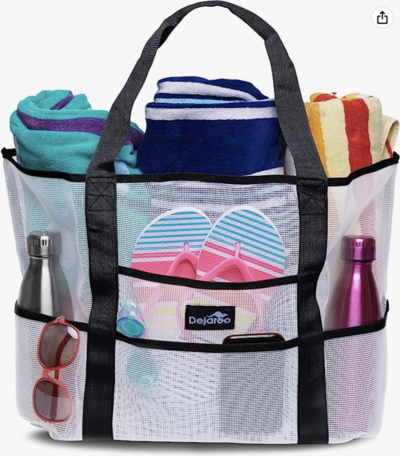 Like the F-color mesh bag, the Dejaroo bag includes different pockets to help keep all of your belongings organized, minimizing the time you spend digging through your bag to find anything. 
At $15.95, it is cheaper than the F-color bag, too. It measures 16.5 x 8.5 x 15 inches and has 8  outer pockets, as well as a single 1 zippered inside pocket. Plus, there are 25 different colors to choose from, ranging anywhere from a standard black and white bag to neon green.
Image
The Travelon anti-theft bag is one of the more expensive options on this list; however, it is great for those traveling to Europe and other destinations where pickpocketing is common. 
The bag's five point oint anti-theft security system helps prevent the five most common types of pedestrian theft. First, the lock-down straps help prevent anyone from grabbing your bag and running off with it. The lock secures the bag to any stationary object, like a chair. 
Second, the exterior locking compartments prevent anyone from getting into your bag, as the locking zippers secure everything inside. Moreover, the bag is constructed with a slash-resistant material, such as slash-resistant mesh barriers and stainless steel wires inside of the strap. 
Finally, the bag has RFID blocking pockets that help to prevent against electronic identify theft. 
Image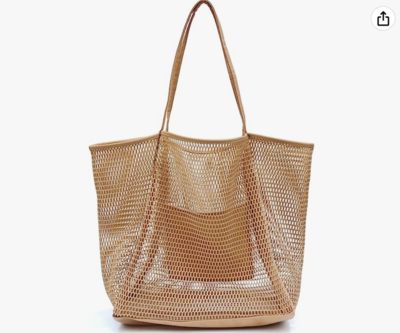 The Hoxis mesh beach bag is great for those who also want a good bag to use daily. It is functional and neutral, meaning that once your cruise vacation has ended, you can use it for groceries, shopping, the gym, or whatever other situation you find yourself in. 
Some Amazon customers say that you should plan on keeping a small zippered pouch with your valuables, rather than letting them go loose. Regardless, it is still a favorite, as 92% of over 6,200 respondents would give this mesh bag a four or five star review. 
Image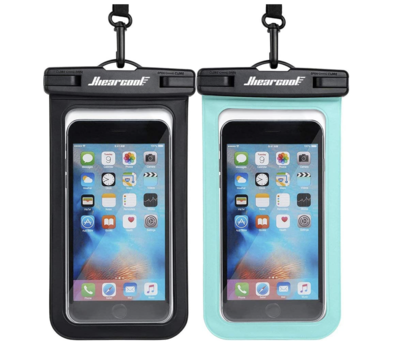 While not technically a tote bag, waterproof phone pouches are great to keep your phone safe throughout your vacation. Plus, you can store your cruise card, credit card, and cash inside when you disembark in ports of call, especially if you do not have a secure place inside of a bag and do not want to bring your wallet with you. 
Before purchasing any, though, make sure that they will fit your phone's model. It is not worth it to purchase something designed for an iPhone 14 if you have an iPhone 8 or Android. 
Image
The Maxtop crossbody fanny pack includes four different zippered pouches to help keep all of your belongings safe and organized. Plus, there is even a headphone hole, so you do not have to worry about the wires getting tangled when not in use.
Amazon customer reviews stated how it was good for things outside of vacations, such as concerts. While sometimes you do not want to draw attention to your belongings, if you feel as though you want something with a pop of color, you can choose from options like turquoise, red, pink, and yellow. 
This product has over 43,000 reviews, with 90% of customers giving the fanny pack a four or five star review. 
Image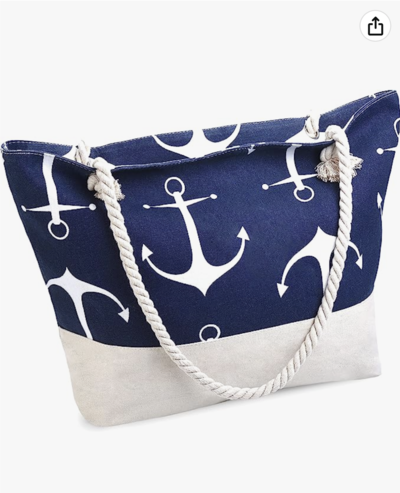 Perhaps you really want to get into the cruising spirit. What better way to do so than to purchase a nautical themed beach beach? 
The OZCHIN beach bag has over 2,400 five star reviews, with many comments about how large the bag was. To some, it was even larger than expected! This means that you will not have to worry about having enough room for everything. There is even a pocket to keep your phone and other valuables secure. You will fit while onboard using it as a pool bag, too.