While most cruise door decorations do not have a secret meaning, the upside down pineapple does. No, it is not just a cute tropical decoration. If you see one, it is because the cabin's passengers are trying to convey a very specific message, one that has nothing to do with dessert. 
What does an upside down pineapple really mean? 
If you see an upside down pineapple, it means that the couple is trying to let others know that are looking to swap partners. This simply means that they are open to swapping sexual partners, and an upside down pineapple is a subtle enough symbol to help them announce their sexual preferences without offending anyone. 
You might see an upside down pineapple on a stateroom door or in passing on a pin attached to their clothing. You should not, however, mistake a regular pineapple on a t-shirt, tote bag, bathing suit, etc. as someone hinting towards anything. 
Image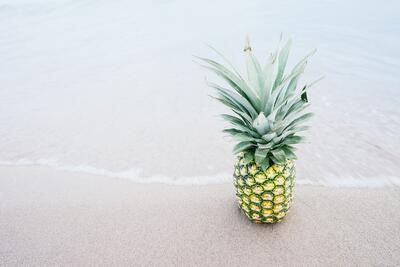 Read more: Top 20 cruise t-shirt ideas
TikTok user lindajeanw posted a video recalling the time that she and her husband wore matching pineapple swimsuits while on a cruise, stating that nobody told her what others might think. 
The 11 second video received a lot of comments from other users saying that they, too, were unaware of the secret meaning of upside down pineapples. User CMS said, "I feel like they should pick something a little more obscure, pineapple stuff is too cute." 
How did the upside down pineapple become a secret symbol for swingers?
Image
There's no story that definitively explains when and how swingers started using upside down pineapples; however, there's a theory as to why it was chosen. Pineapples are the national fruit of Hawaii, and they represent Hawaiian hospitality. 
Swingers need to be friendly in order to meet other individuals, so that -- coupled with the infamous pineapple upside down cake -- seemed to make it a subtle choice.  
Are upside down pineapples common on cruise ships?
Image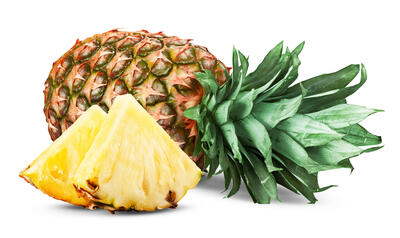 There are other ways that swingers identify themselves. Have you ever seen someone wearing a black ring? It is not just a cute fashion accessory. Black rings are another symbol that swingers use sometimes. 
I've been on over a dozen cruises, and I have never seen an upside down pineapple on a cabin door! That being said, I have seen people wear pineapple attire, like t-shirts. Regardless of whether or not they were interested in a swinger party, I had no idea of their intentions, if any! Unless you book an adult cruise, you do not need to worry about this. 
More often than not, swingers prefer sailings with fewer children, meaning that the likelihood of seeing any upside down pineapples onboard a Disney cruise is minimal. Even if they are onboard, they tend to be discreet. You will not hear a couple introduce themselves and bluntly state that they're swingers. 
Plus, thanks to the internet, many swingers are able to join Facebook groups, so they do not have to be on the hunt for others during the entire cruise. 
Moreover, certain groups, like Temptation Resorts & Cruises and Desire Resorts & Cruises, charter an entire ship to offer a themed adults-only cruise. With Temptation, for instance, you can sail onboard Celebrity Summit in 2024 to The Bahamas and Caribbean. Prices start around $1,900 for two people in an interior room. 
Should you leave your pineapple gear at home?
Image
Just because you are seen wearing pineapples, especially if they are right side up, does not mean that everyone around you will think that you want to swap partners! Pineapple prints are cute, and you are entitled to wear whatever you'd like while on vacation. 
If, however, you would feel weird wearing a pineapple shirt or bathing suit knowing what it might imply, it might be best to look for other outfit options.