I recently sailed on my first-ever Carnival cruise onboard their newest ship at sea, Carnival Celebration, and stayed in an interior room that cost $1,900 for 7-nights.
Image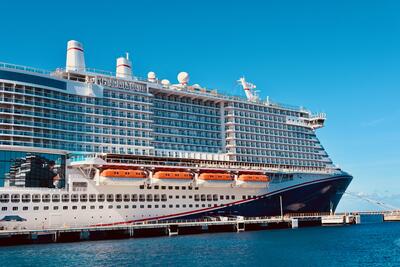 Carnival Celebration launched in 2022 and is the second ship in their Excel Class, following Mardi Gras. 
Image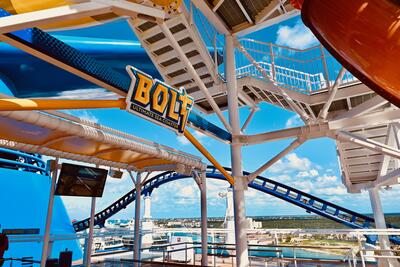 Onboard this 183,521 gross registered ton vessel, you'll find fun activities like a roller coaster, water park, ropes course, casino, mini-golf, and more. 
Image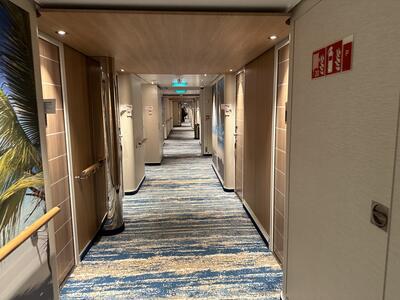 Since this was my first Carnival cruise, I was not too sure of what to expect in terms of accommodations. 
Image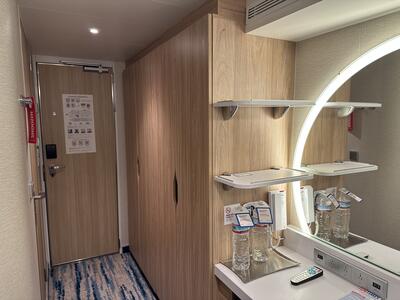 However, I was pleasantly surprised with my stylish 158-square-foot interior room. 
Image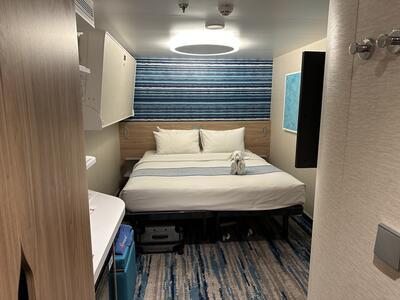 Although it was extremely compact, it provided everything I needed to be comfortable while in my home away from home. 
Image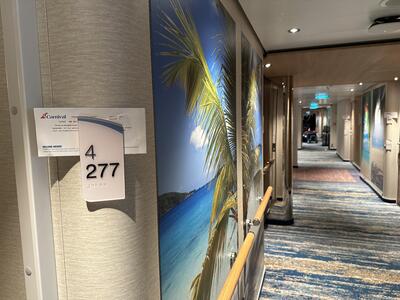 My inside cabin onboard Carnival Celebration was located on Deck 4 relatively close to the forward elevator bank. 
Image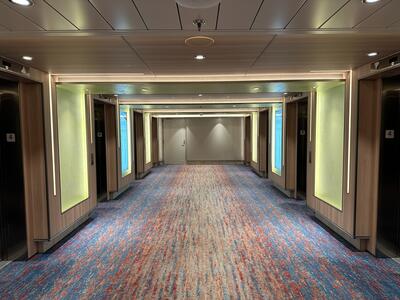 Upon walking inside, I was disappointed to find that there was not a loveseat or single chair like I have had in other interior rooms.
Image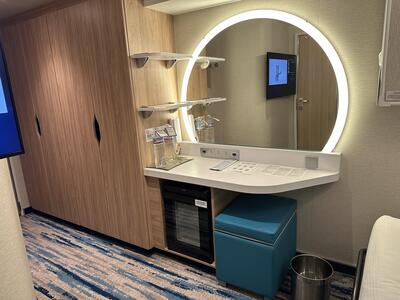 The only seating option other than the bed was a small stool tucked underneath the vanity. 
Image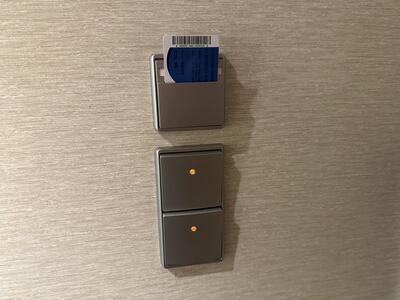 Something else I noticed as soon as I walked in was that I had to place my Sign & Sail card in a slot by the door in order for the lights to turn on. This is common on a lot of new cruise ships as cruise lines strive to be more environmentally friendly. 
Image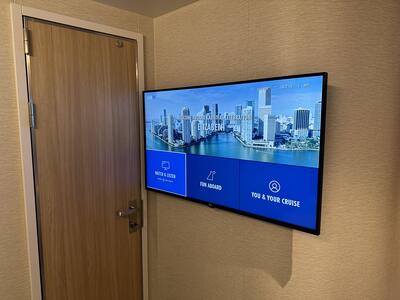 My cabin was a connecting room, and the door to the other room was located directly beside the television. This meant that the TV could not be pulled out and rotated. 
Image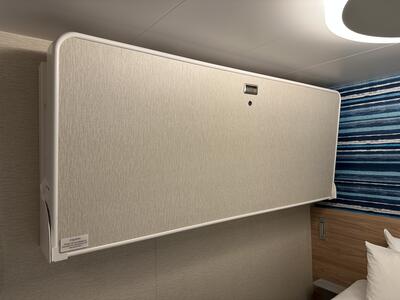 My interior room also had a pullman bed that jetted out from the ceiling. Truthfully, I cannot imagine three people cramming into this room! 
Image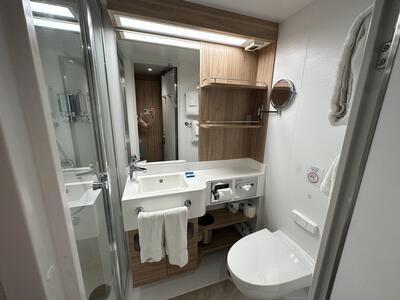 While tiny with a few cons, I thought my room was modern and comfortable. The bathroom, for instance, was one of the most updated I have seen onboard a cruise ship. 
Image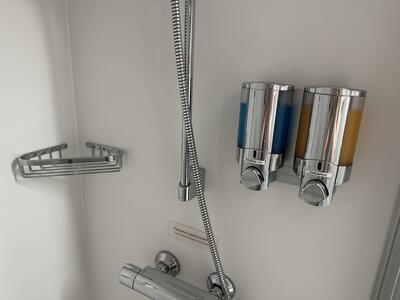 I appreciated the glass shower door instead of a curtain like what is found on older Carnival ships. It feels much more sanitary and gives the bathroom a better look!
Image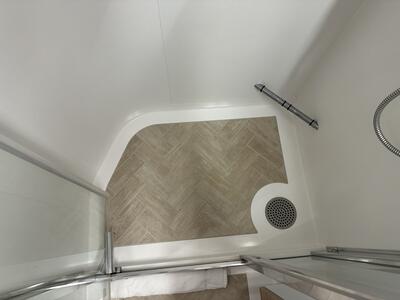 The shower was also one of the largest that I have seen in a standard cabin. I was able to shower without hitting my elbows as much! Plus, the water pressure was great. 
Image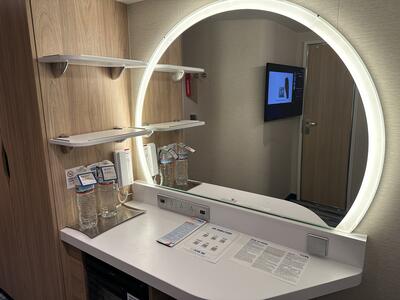 While there were no drawers in the bathroom or vanity area for storage, the provided shelves were deep and long enough to hold all of my belongings!
Image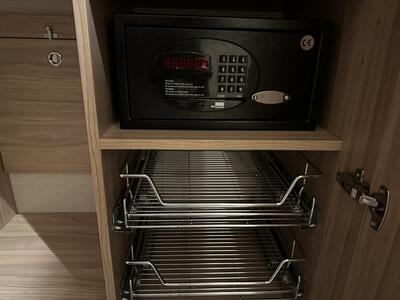 Both closets were large, too, with two metal drawers beneath the safe to help keep things organized. 
Image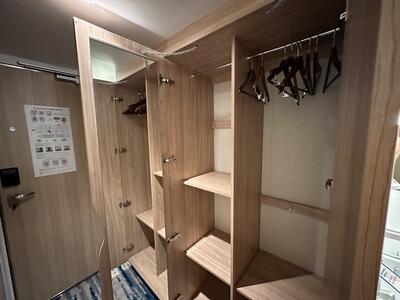 For this 7-night cruise, I only brought one dress, so I had more than enough hangers for everything, including my tops and pants! The shelves were great for my athleisure clothing.  
Image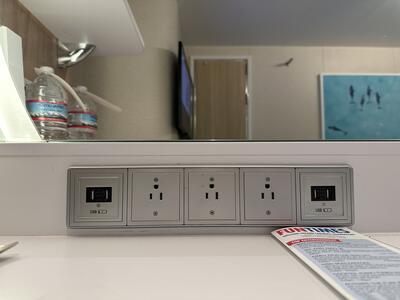 Since this is one of the newest cruise ships at sea, you can expect to find numerous outlets and charging options. At the vanity, for instance, there were three American outlets, as well as four USB ports. 
Image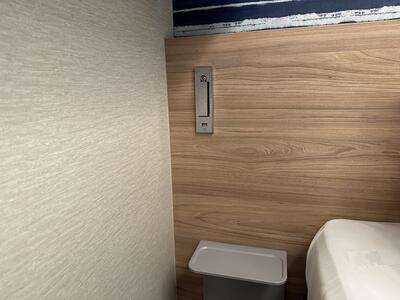 Those weren't the only options, either. By each of the nightstands, there was another USB port! The only chargers I brought were standard plugs, though, meaning that I was not able to charge my phone beside my bed. 
Image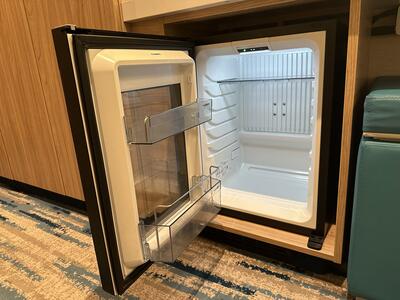 The inside cabin also had a mini-fridge. It did not, however, come fully stocked. 
Image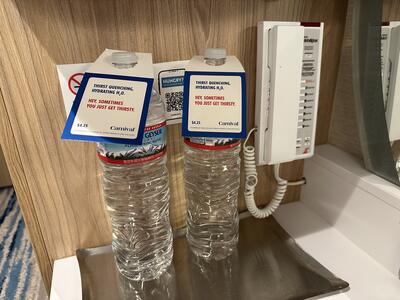 When I got to my cabin, there were two bottles of water on the vanity, each costing $4.25. While there's complimentary water available throughout the ship, this is nice for those who wake up in the middle of the night with an unquenchable thirst. 
Image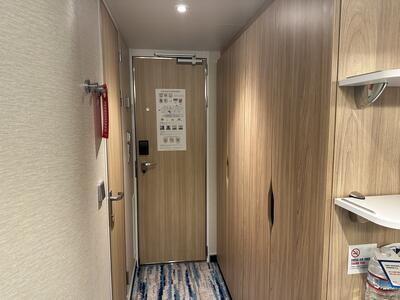 Since Carnival Celebration is Carnival's newest ship -- until Jubilee launches in late 2023 -- it makes sense that their accommodations are more luxurious than what you'll find on older ships in the fleet. 
Image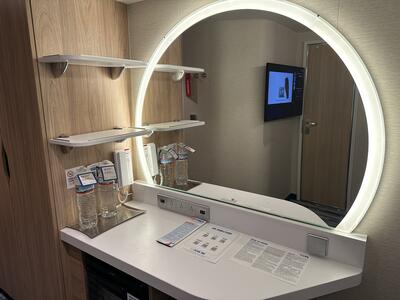 Since I cruised alone, I had to pay the dreaded single supplement fee, meaning that I pretty much paid for two guests, even though I was by myself!
Image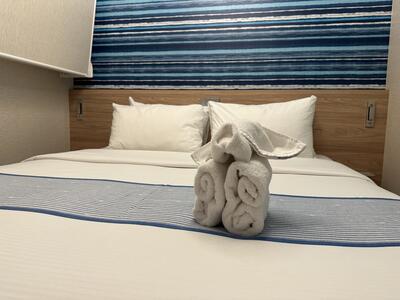 When taking that into consideration, the cost of the cruise was closer to $950 per person, rather than $1,900, which I would certainly pay again if I had someone traveling with me!