Couple creates viral video of them faking a cruise at home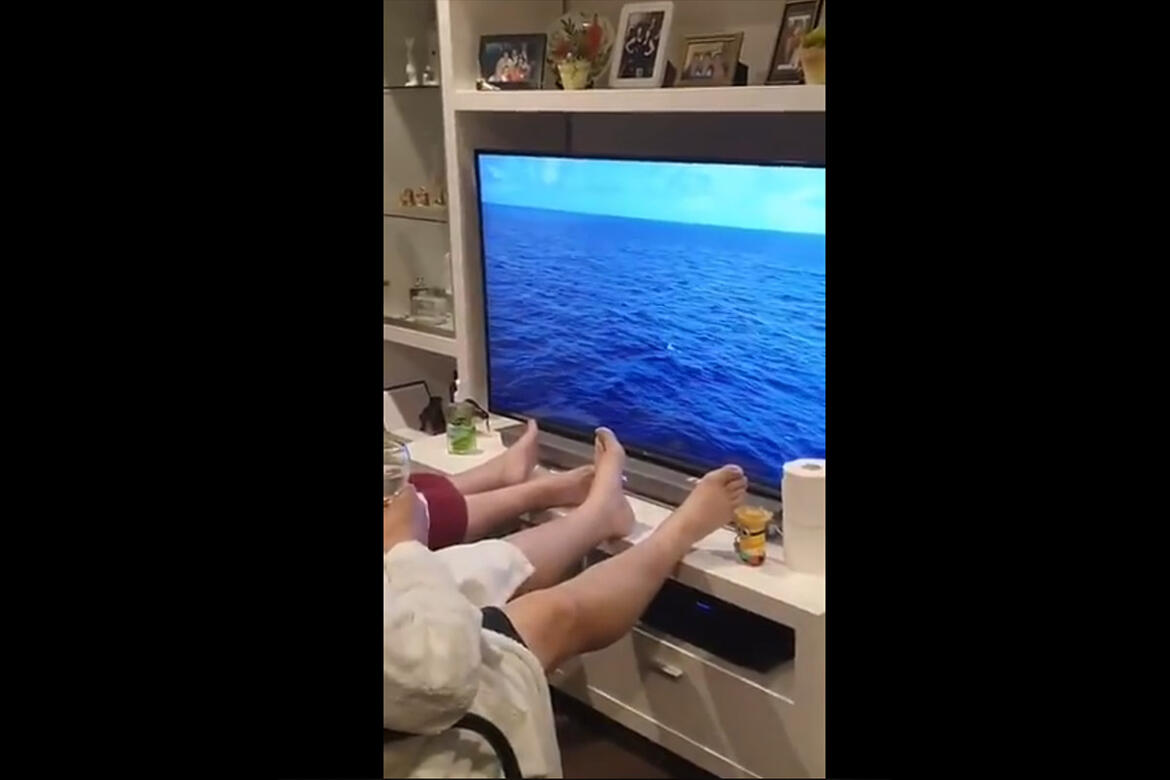 Have you seen the couple that created their own cruise experience at home?
David and Norma Trill didn't let the Coronavirus that shut down the entire cruise industry stop them from enjoying what it's like to be on a cruise.
They set up a camera to capture them in front of a widescreen television, dressed in bathrobes and enjoying the recorded footage of the ocean passing them by.
Cruise cancelled? 🚢No problem 🤣 #Covid_19 #coronavirus #CoronavirusPandemic #CoronaOutbreak #coronavirusaus #covid19australia #royalcaribbean #cruiseships #cruise pic.twitter.com/3JHMsanDHv

— Jayne (@jaynetrill) March 13, 2020
According to the Independent, the couple had booked a 10-day cruise to celebrate their 53rd wedding anniversary. However, as the travel plan was cancelled, their daughter decided to recreate the scene and set up a "fake cruise" for them from the comforts of their home, the news website reported.