The process for cruises to resume is slow going, but the outlook is bright for 2021, with cruise lines staffing ships and familiarizing themselves with new requirements that have been established by the U.S. Centers for Disease Control and Prevention.
Until we're sailing again, it's difficult for cruisers to imagine what the "new normal" will look like onboard. It's a sure bet that the usual suspects -- handwashing, air filtration, sanitization, mask wearing and social distancing -- will be part of the protocol.
But how can you ensure that you maintain social distance from your fellow passengers on your next voyage? Here are some precautions you can take, in addition to any steps your cruise line might put in place on your vessel.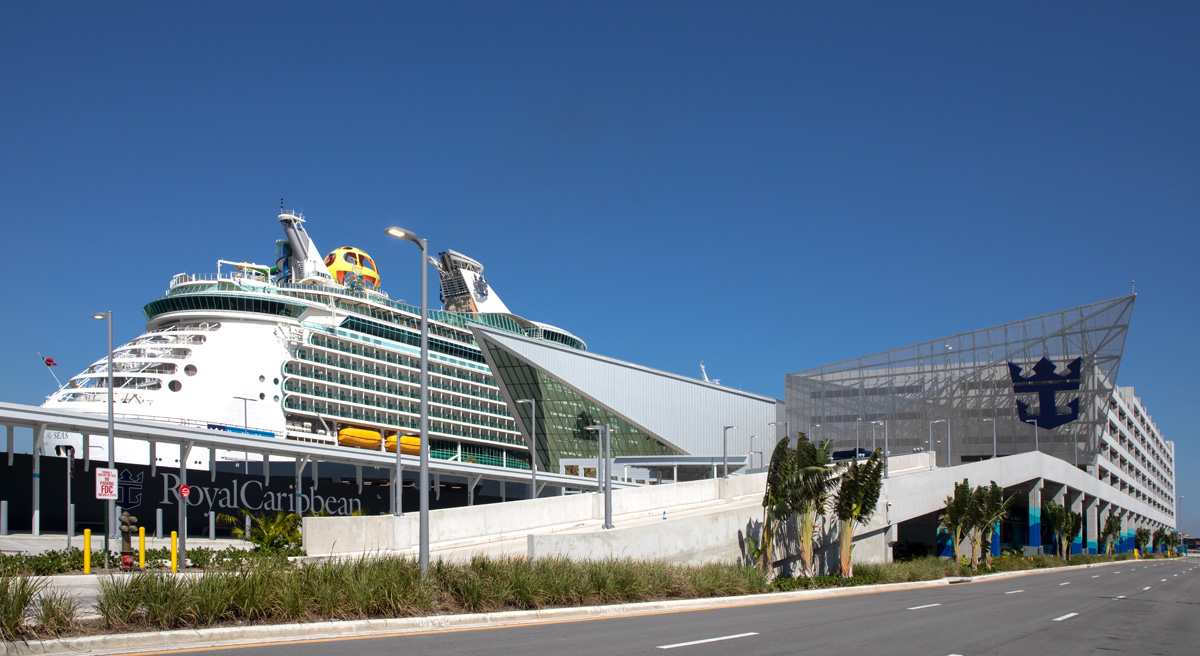 1. Arrive on time.
Before the pandemic was an issue, several cruise lines assigned specific boarding times to passengers in an effort to decrease congestion and long waits at the terminal. With the need to avoid crowds becoming more crucial than ever, it's important that you adhere to your scheduled port arrival time on embarkation day, should your line assign you one.
If you're not given a specific embarkation time slot, terminals often tend to be less crowded toward the end of the all-aboard window. If you show up about an hour before the cutoff time, you'll likely be able to breeze onboard without much trouble and without encountering too many other passengers as you do so.
2. Rise early.
Vacation means sleeping in. Although there's nothing wrong with catching some extra Zs, the longer you wait to roll out of bed, the more of your fellow cruisers will already be awake, meaning congestion will increase.
We suggest setting an early alarm and ticking select activities -- breakfast, workouts, spa treatments -- off your list a bit earlier than you normally would in order to better avoid others. You can always return to your cabin for a midday nap when the ship is at its busiest.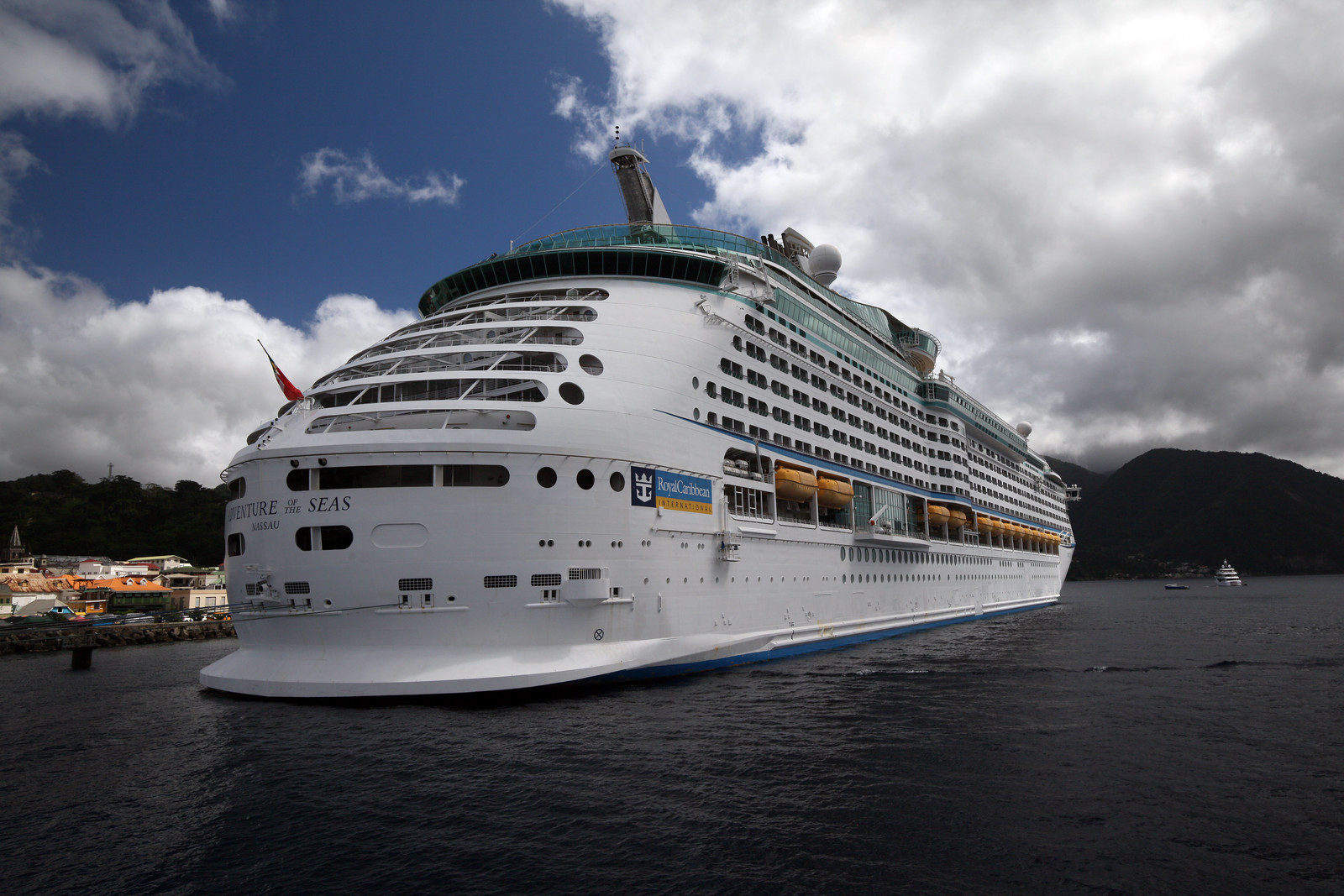 3. Stay onboard in port.
Some cruise lines, such as MSC, which has restarted sailings in Europe, will only allow passengers off the ship in port if they purchase ship-sponsored (read: vetted for virus safety) shore excursions.
Assuming that the onboard population thins out as much on those sailings as it did on voyages pre-pandemic, your vessel will be like a ghost town when the ship is in port. If you stay onboard, you'll be able to enjoy various activities among a smaller number of people.
4. Dine later.
We don't yet know how cruise lines plan to space cruisers in dining rooms and restaurants in order to ensure at least 6 feet of space, but it's likely that the days of sharing tables with strangers are gone -- at least for a while.
However, if passengers are still allowed to choose when they eat and habits remain similar to what they were in the past, late dining times are likely to be less crowded. Whether you opt for a later set-seating time or show up on the later side of a flexible dining schedule, you could have a quieter environment with fewer folks around you.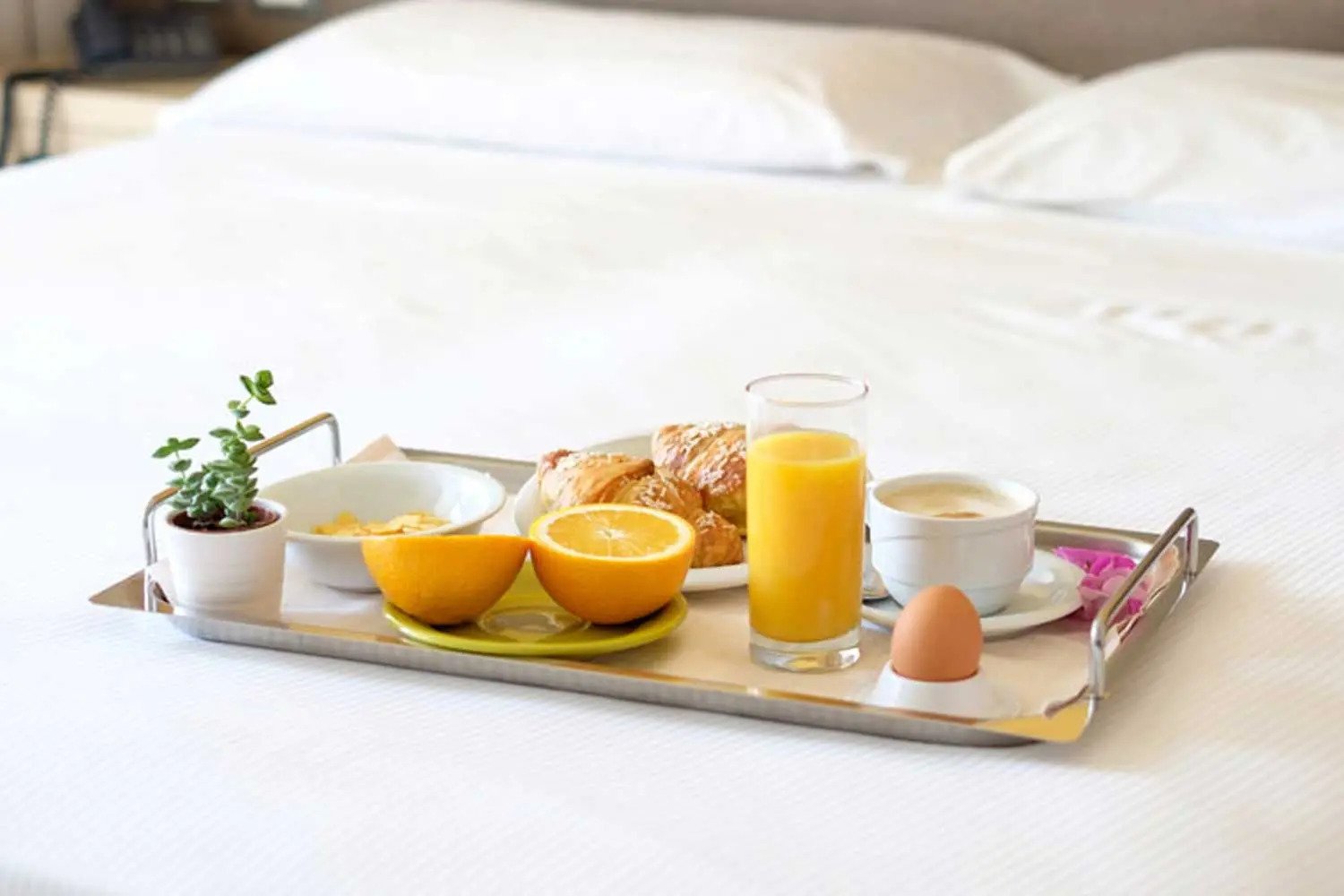 5. Order room service.
In the event that you'd like to avoid other people completely when you eat, all mainstream cruise lines offer room service on their ships.
Continental breakfast is always free, but several lines charge for deliveries throughout the rest of the day. The selections on many ships are impressive, and the prices are often reasonable, particularly if what you're looking for is peace of mind.
6. Book a balcony cabin.
If you'd feel better sailing if you had access to fresh air without leaving your cabin, book one with a balcony. You can sunbathe or listen to the sounds of the ocean at any time without leaving the safety of your stateroom or coming into proximity with others.
Plus, if you do decide to try the room service, you can dine alfresco, sans fellow passengers.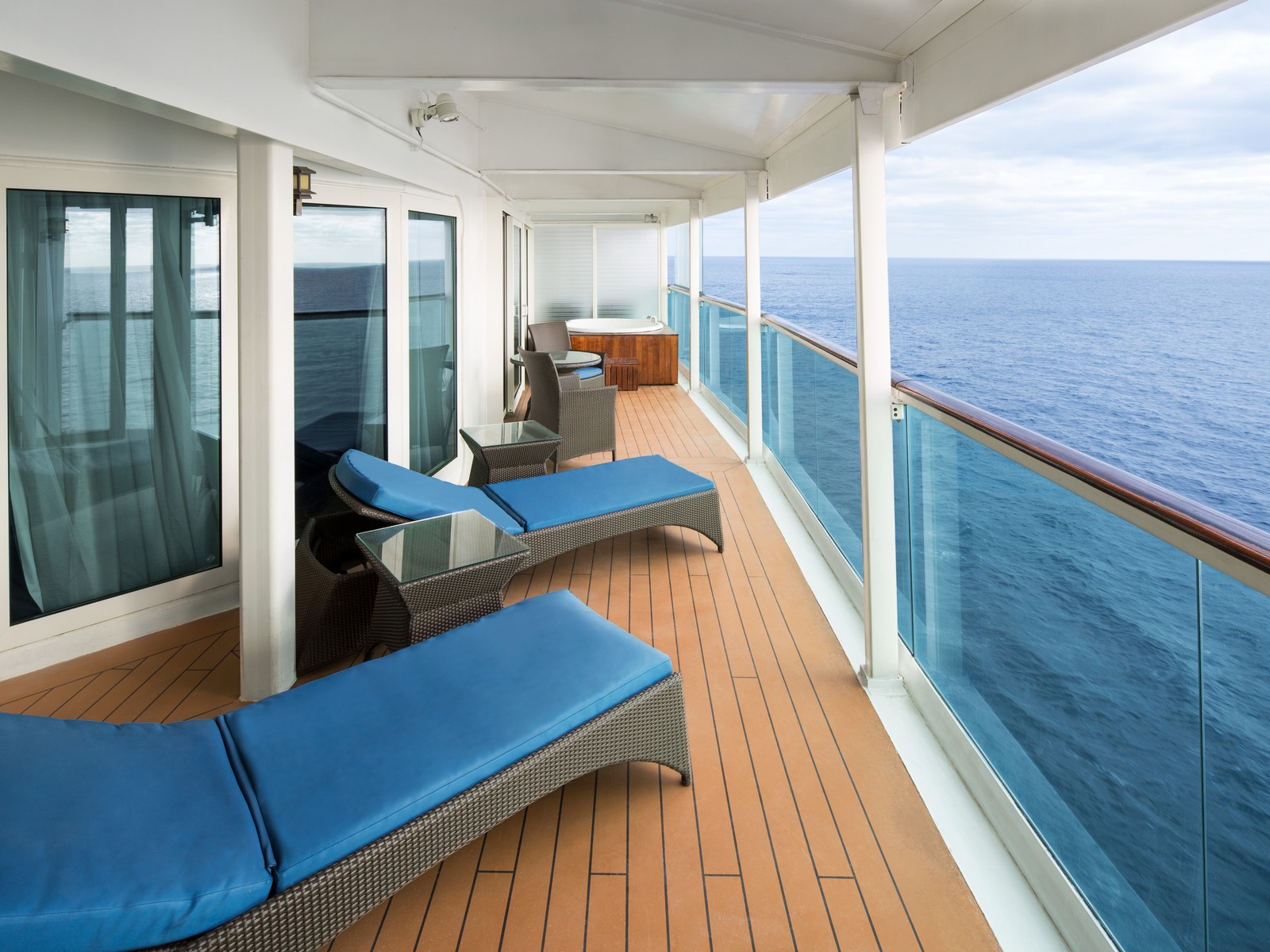 7. Opt for a suite.
Want more than just your own balcony? Consider booking a suite. While most do come with private verandas, many of the highest-tiered accommodations also provide more indoor space, which makes staying in your cabin less difficult, should you decide you'd like to isolate for a while.
Additionally, certain suites provide exclusive access to areas that are used only by others in similar cabins, which limits the number of people to whom you're exposed. These spaces might include dedicated bars and restaurants, sun decks, pool areas and other spaces.
8. Reserve a cabana.
Whether you don't have your own balcony or you have one but also want your own private outdoor area among the general population, try reserving a cabana or clam shell lounger. Some ships have them in more secluded areas, including adults-only spaces, which means they're relatively safe to begin with.
What's also nice about a for-fee cabana or clam shell is that, because they're reserved, you don't have to worry about how recently someone sat there before you. Plus they're often cordoned off with curtains or awnings that could help to protect you from others' airborne droplets.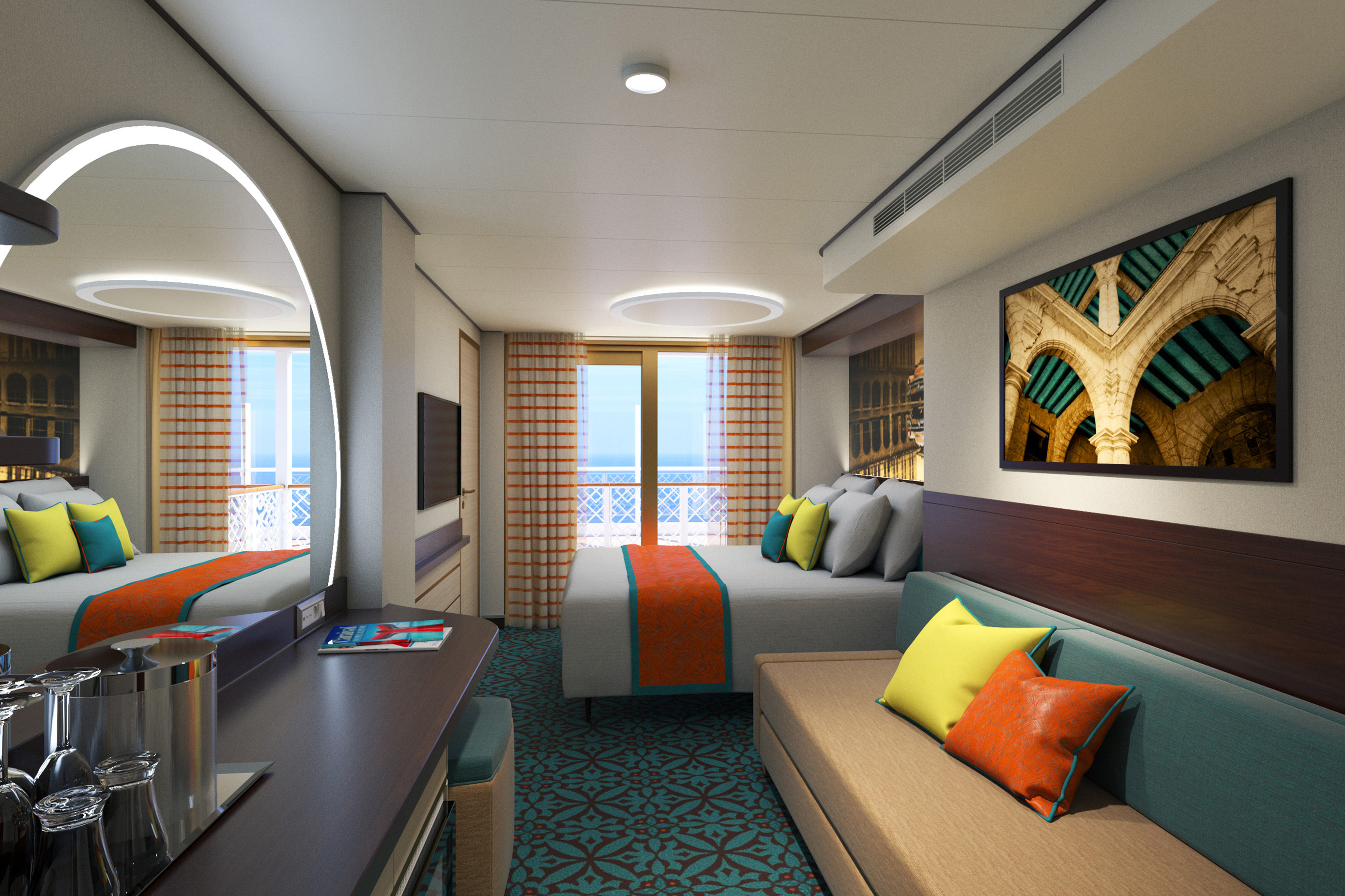 9. Find hidden alcoves.
If a cabana just isn't in your budget or you weren't able to snag one before they sold out, head for the vessel's highest decks. There, you can often find hidden areas that few others have discovered. Other less-trafficked areas to try are the onboard library, card room or conference center.
These spots are great for socially distanced sunbathing, reading or simply taking in the sea views with your drink of choice.
10. Be vocal.
If all else fails, it's OK to politely ask fellow passengers to give you some room if they're encroaching on your personal space or making you otherwise feel unsafe.
You could even make it funny: Tell them you had lots of garlic, so they might want to consider standing back. Trust us, they'll get the hint.