Top 10 Things First-Time Cruisers Don't Think to Ask Before Their Cruises Begin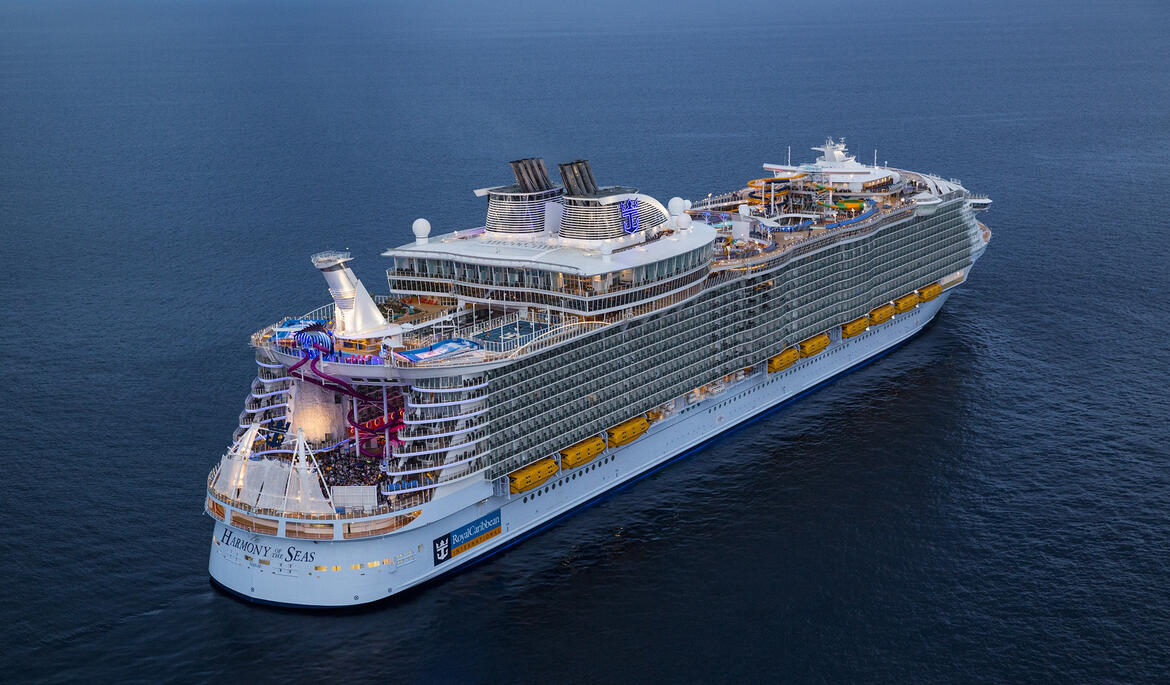 If you're new to cruising, be warned: with this type of travel, there are nuances too numerous to count. But that doesn't mean we won't try.
We'll help you prepare for your first sailing with these 10 common questions most cruisers don't have until they're already onboard.
1. When will I get my luggage?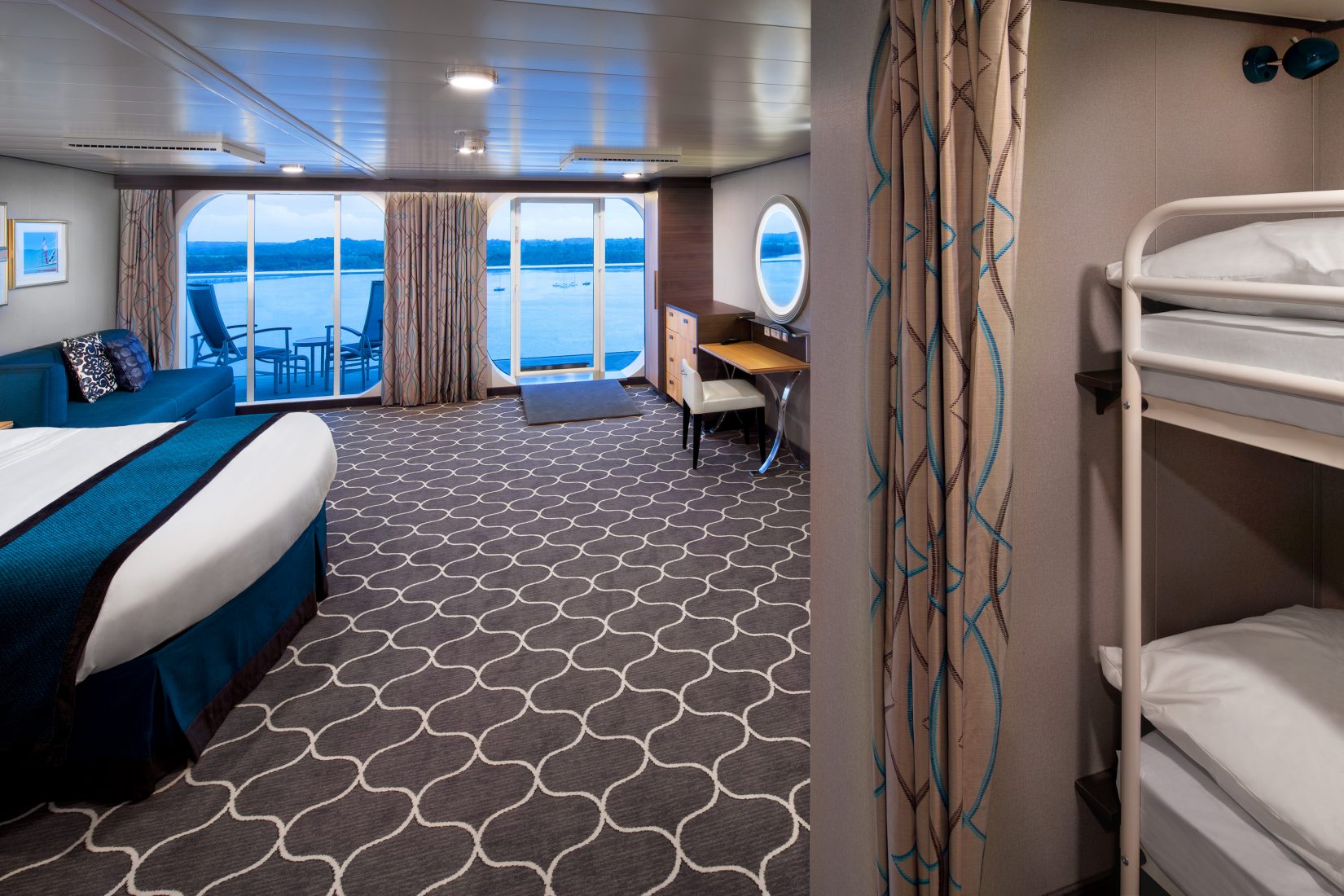 On embarkation day, anything you bring onboard yourself is your responsibility until you're able to drop it off in your stateroom, which sometimes won't be ready for a few hours after you've boarded. With that in mind, the most convenient option is to leave your bags with a porter when you arrive at the terminal.
From there, they'll be brought to your cabin by the ship's crew. However, because scanning, sorting and delivering thousands of suitcases can be time consuming, you should keep anything important -- a change of clothes, medications, travel documents, wallets or purses, and valuables -- with you, as you might not see your luggage again until after dinner.
It's not uncommon for luggage to show up piecemeal, so don't panic if you don't see all of your bags right away. If, however, you don't have everything by the time you've returned from dinner on the first night, call or visit the guest services desk.
2. Why are there two twin beds in my cabin?
While twin beds are great for friends or family members traveling together, they don't do much to set the mood if you're on a romantic getaway with your significant other.
Don't worry: most mainstream cruise ship cabins offer two twin beds, which can be pushed together to form a queen or king. Your cabin steward will often stop by your room on embarkation day to meet you and take any special requests. Simply ask for your beds to be pushed together, and the attendant will happily oblige.
3. Why can't I use cash onboard?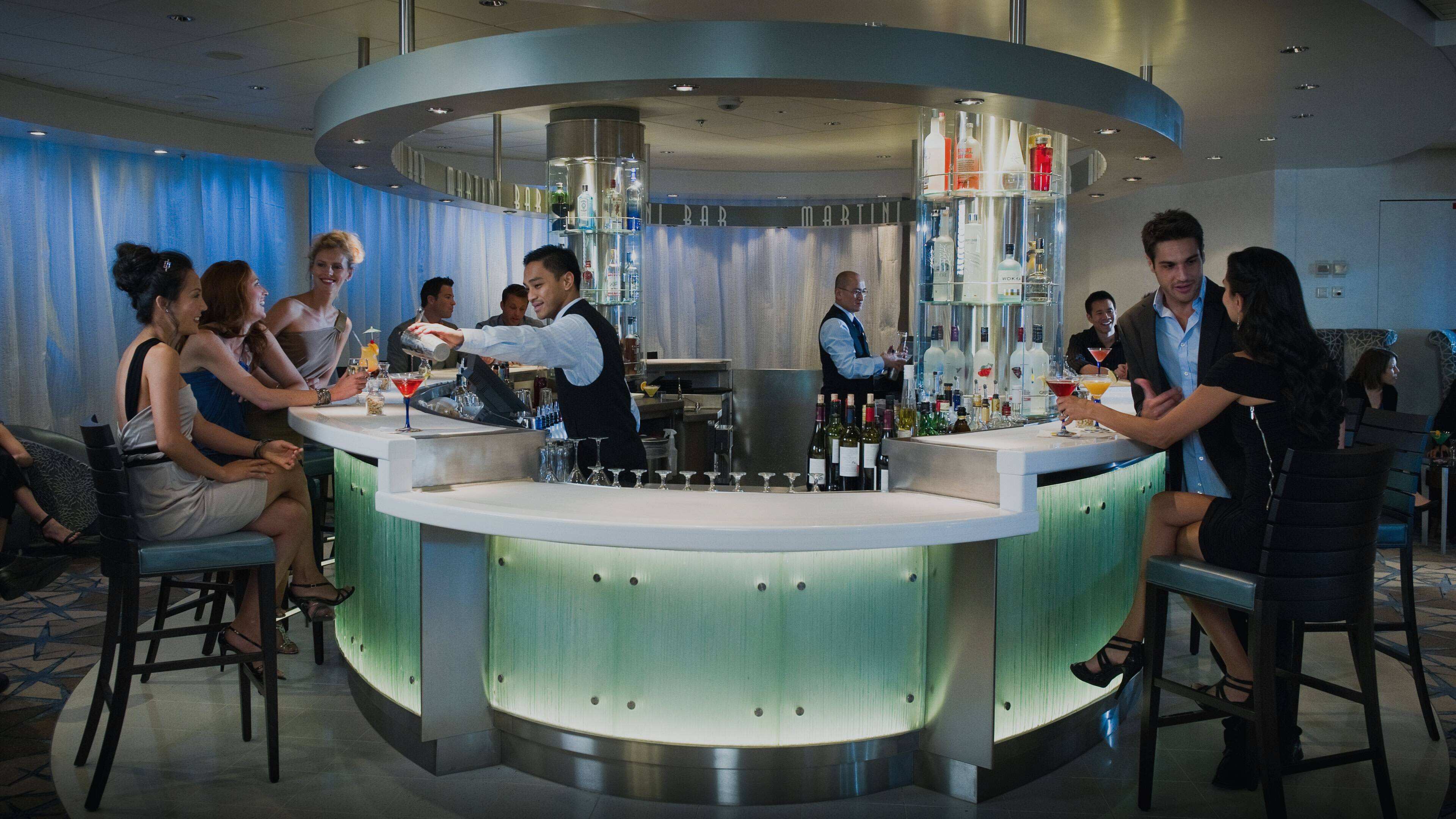 Cruise ships use almost entirely cashless systems, which makes bookkeeping easier for the line and spending easier for passengers. Onboard restaurants, bars and shops will not accept cash or credit cards.
When you sail, you'll receive a room key with your name, dining room and muster station printed on it. In addition to your room key, the card will also serve as a charge card for any purchases you make on the ship.
When you check in before boarding, you'll set up an onboard account, to which you'll attach either a credit card or a set amount of cash that will back your spending. You can check your onboard bill at any time by visiting the front desk or accessing it on your in-cabin TV system. Some ships also have cell phone apps that allow you to track your charges.
4. What is a muster drill?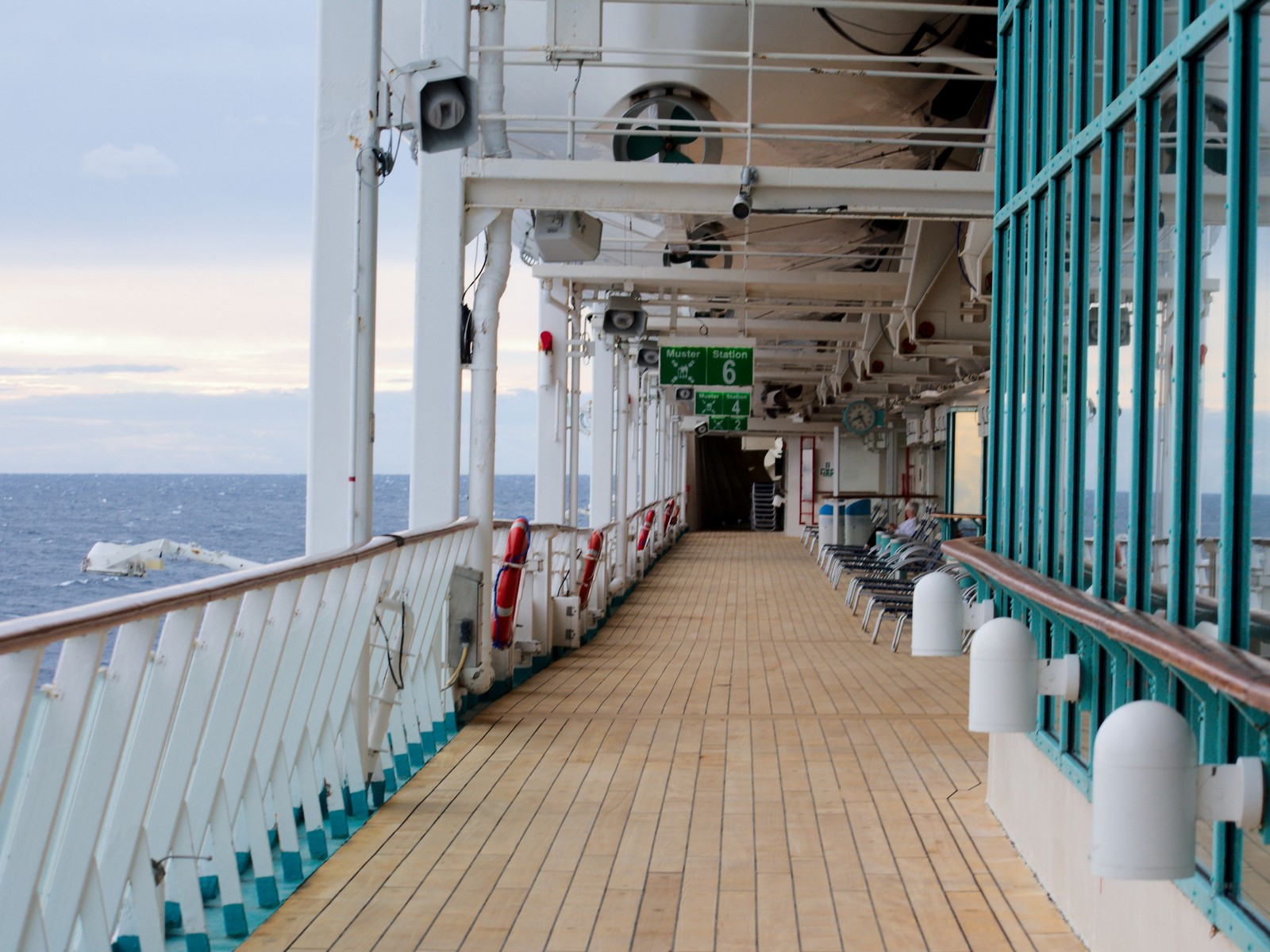 A muster drill is an exercise during which passengers assemble at assigned stations and learn what to do in case there's an emergency while the ship is sailing.
By law, ships must conduct muster drills at least once per cruise, within the first 24 hours after embarkation, and it is mandatory for all cruisers to attend. (If you don't, you risk being disembarked with no compensation for your missed cruise.)
Announcements will come over the public address system, telling you when to report and alerting you to the signal that will sound throughout the ship during the drill. (Fair warning: It's extremely loud.) When you hear the signal, you'll report to your assembly station, which will be printed on the back of your cabin door and on your keycard. Crew members will be positioned in stairwells throughout the ship to guide you.
Note that you might or might not be instructed to bring life vests with you for the drill. If you're told to do so, they'll likely be found in your cabin's closet. Also note that all onboard services are suspended during muster drills, and elevators are not in service.
5. What's the deal with the main dining room?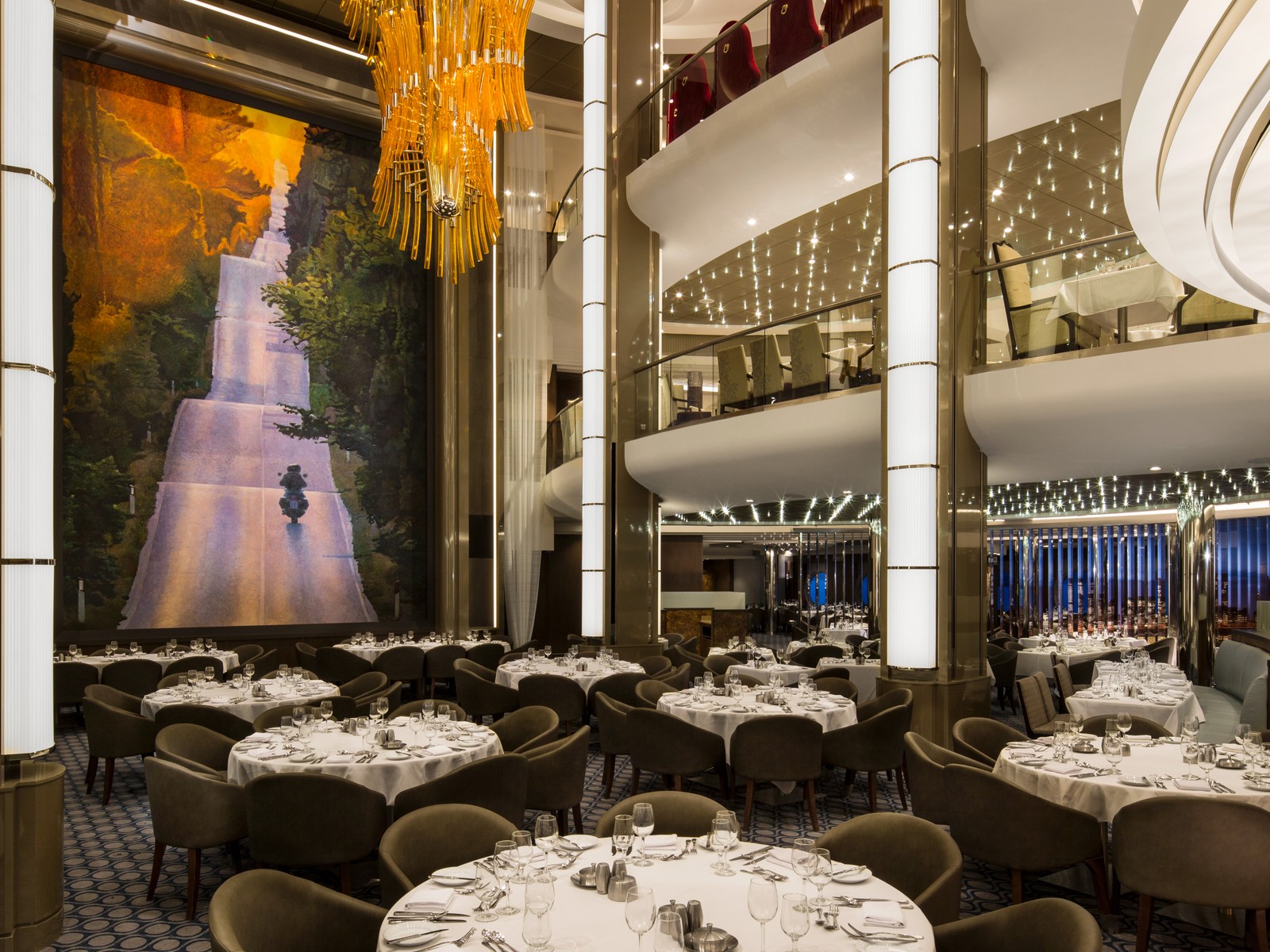 When you cruise, meals in the main dining room are included in your fare. Some cruise lines employ only set-seating dining, which assigns you to a specific table, at a specific time, with specific people and the same set of waiters each night.
Other lines offer anytime dining, allowing you to show up whenever you'd like between set hours and dine at any available table. Still other lines feature a choice of either option. If you don't select a preference before you set sail, you will be assigned to whatever is available.
After you board, you can request a change if you've changed your mind or if what you're assigned isn't what you want, but there are no guarantees that the maitre 'd will be able to accommodate it. Once your selection is set, you will generally have to stick with it for the entire sailing, unless you opt to visit an alternative restaurant (which might or might not carry additional fees).
Breakfast and lunch are also offered in the MDR on a flexible schedule. At any meal, you can order as much as you'd like from the menu. Don't be afraid to ask for seconds if you were blown away by a particular appetizer or to skip the main course and order three desserts if you're so inclined.
6. Can I use my cell phone onboard?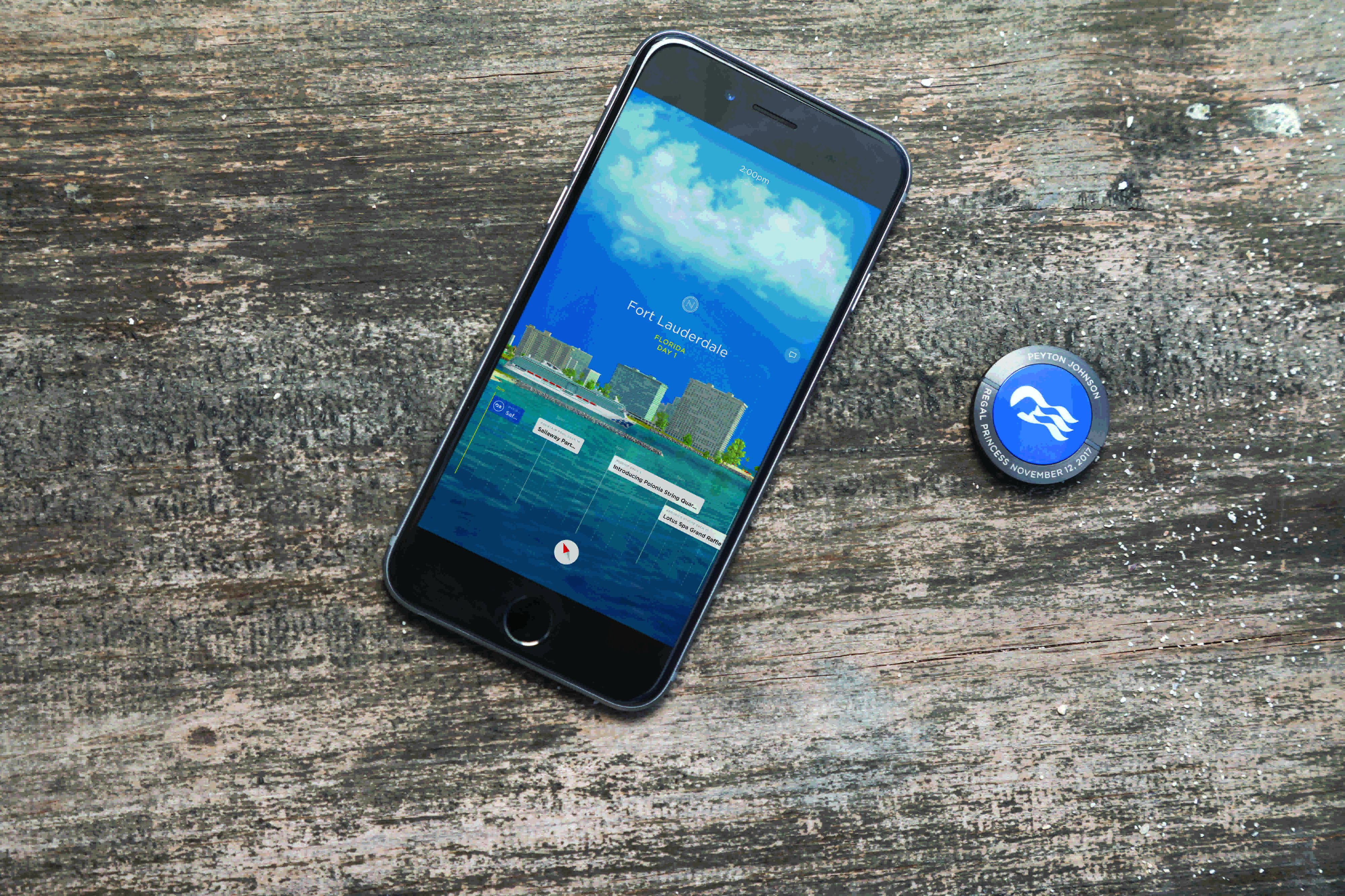 The short answer is yes, but there are caveats. Most standard cell phone plans don't include data coverage at sea. Your ship has cell service available, but it will cost you a small fortune in roaming if you don't put your device on airplane mode before leaving port.
Your best bets are to a) purchase an add-on to your cell plan that will cover cruise ship data and/or international roaming, b) keep your phone in airplane mode, turn the Wi-Fi on, and purchase a Wi-Fi plan on your ship, or c) find a cafe or restaurant in port that offers free Wi-Fi with the purchase of a meal or beverage.
7. Why are they charging me for soda?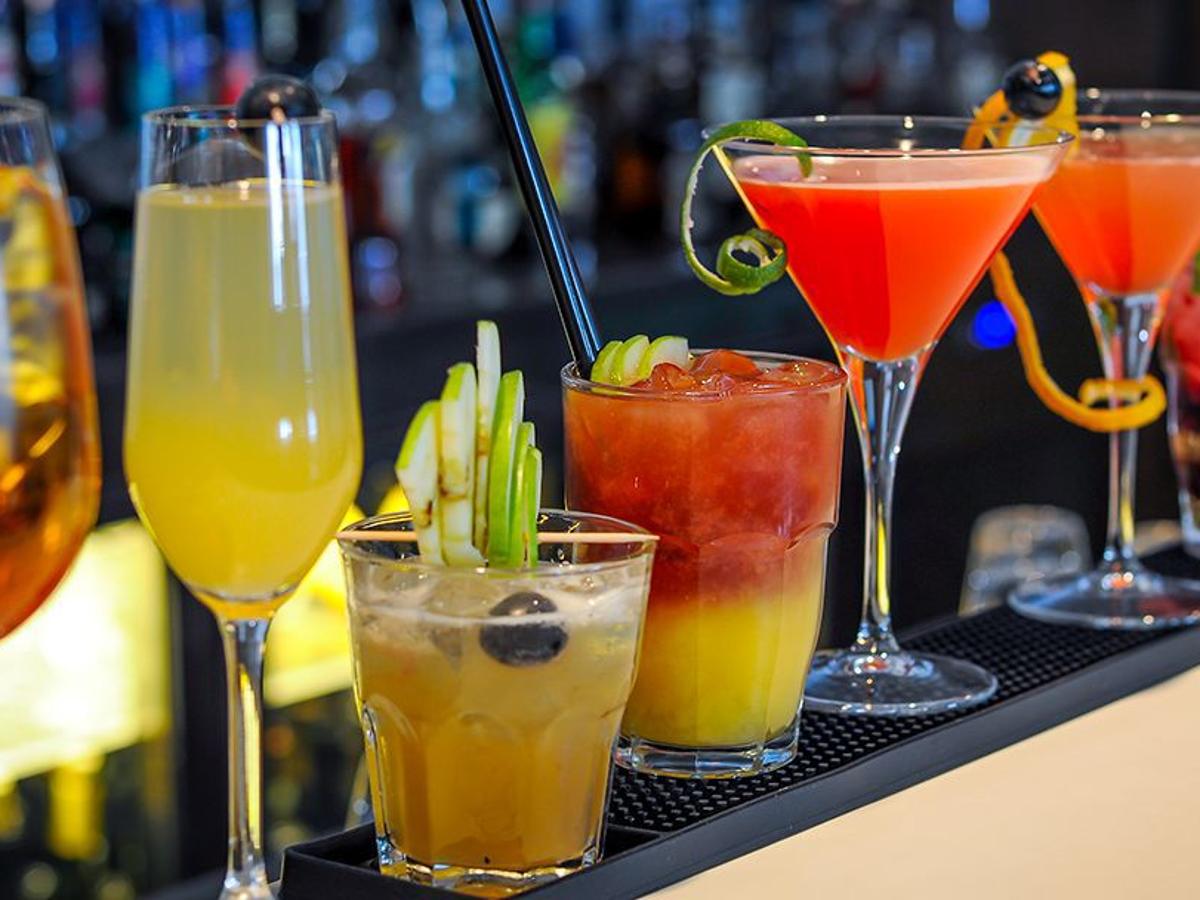 We hate to break it to you, but your cruise fare is likely to include only the most basic of beverages: tap water, drip coffee, tea (both hot and iced), lemonade, and juices like orange and apple (sometimes only during breakfast).
If you're interested in bottled water, soda, smoothies, milkshakes, specialty coffees, sports drinks or alcohol, you're going to have to shell out extra. If you don't drink a lot, you can purchase any of these items a la carte, but if you wouldn't be caught dead without a Coke or an umbrella drink in your hand, you'll want to investigate your ship's beverage packages.
These packages can be pre-purchased, or you can sign up for them during the first couple days of your sailing. For a flat daily surcharge, you can enjoy nearly unlimited amounts of the beverage types specified under your package, but you must purchase them for the duration of your voyage.
Note that, usually, if one passenger in a cabin purchases a package, others in the same cabin also will have to buy one. This prevents one person from buying a package and sharing with their friends.
8. Do I have to book a shore excursion?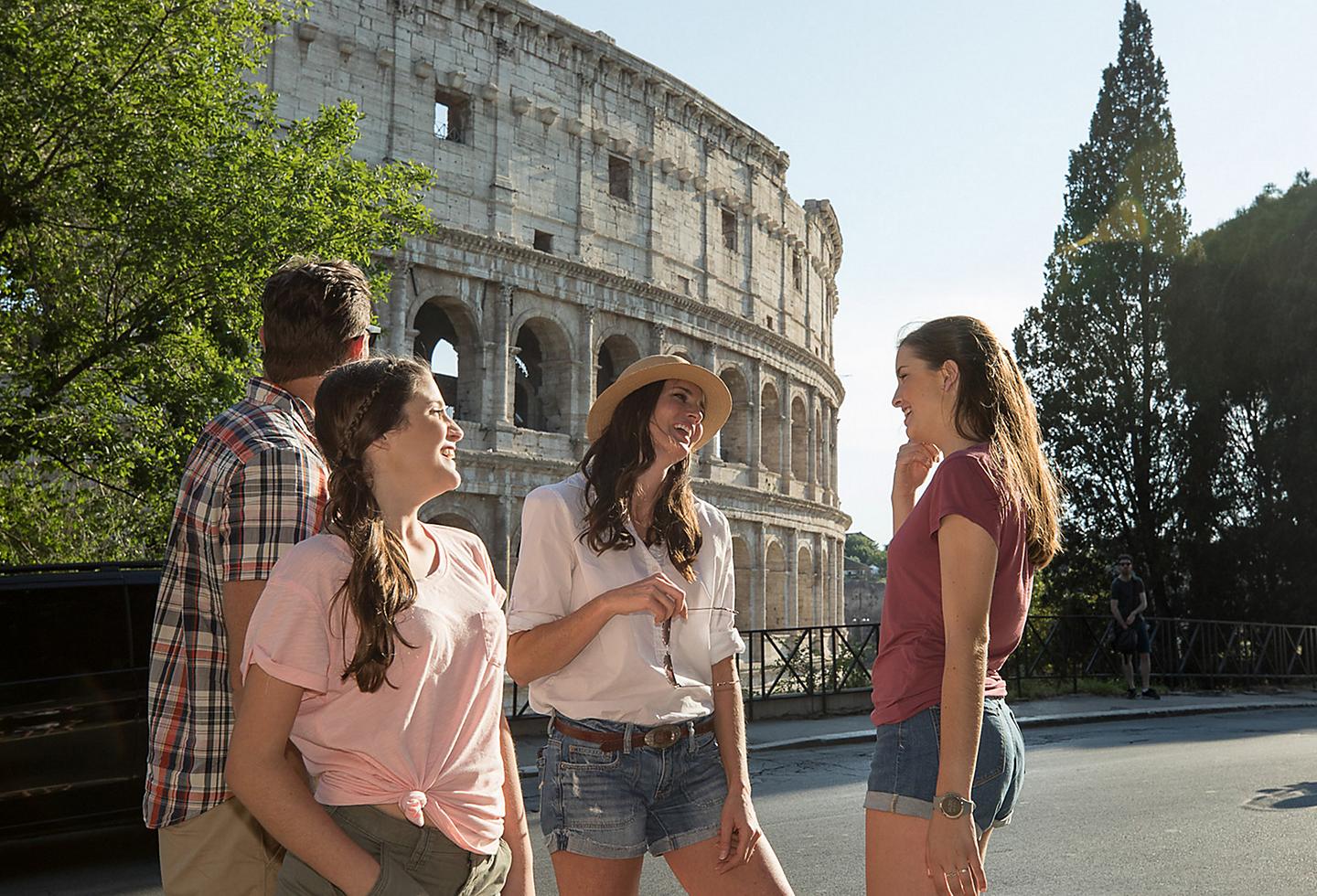 When your ship docks, you generally don't have to go on a shore excursion. You can choose to stay onboard, explore the port on your own, or book either a ship-sponsored or independent shore excursion for a fee.
However, in certain circumstances, your ship might require you to sign up for an excursion for safety reasons. For example, when voyages resumed following the 2020 pandemic, several cruise lines required passengers to take ship-sponsored tours to ensure proper health, safety and sanitation protocols were followed.
Regardless of how you choose to check out the destinations your ship visits, be absolutely certain that you arrive back onboard well before the scheduled all-aboard time. If you're not booked on a ship-sponsored excursion and you run late, there's a good chance you'll be left behind -- at your own expense.
9. What is a sea day?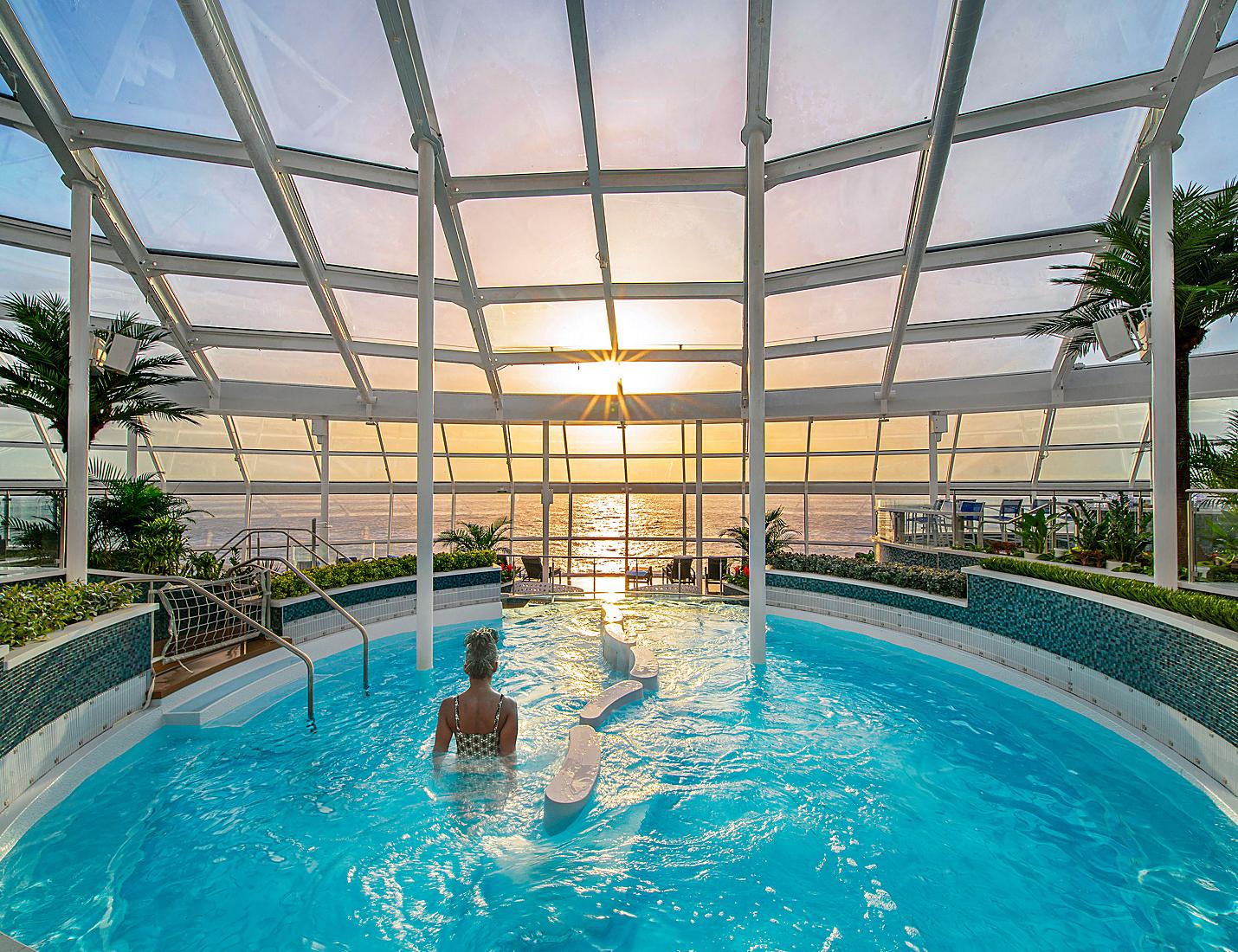 A sea day is just that -- a day when your vessel is at sea and not visiting any ports of call.
Although you won't be lounging on the beach, exploring historic sites or perusing wares from local merchants, there's plenty to do onboard. Activities -- both free and for-fee -- range from bingo, trivia and dance lessons to spa treatments, pool games and movies.
Many ships also feature amenities like water slides, laser tag, rock climbing, ropes courses, mini-golf, ziplines, and simulated surfing and skydiving for more active cruisers in addition to onboard fitness centers, many with classes and jogging tracks.
10. Why shouldn't I remove my daily gratuities?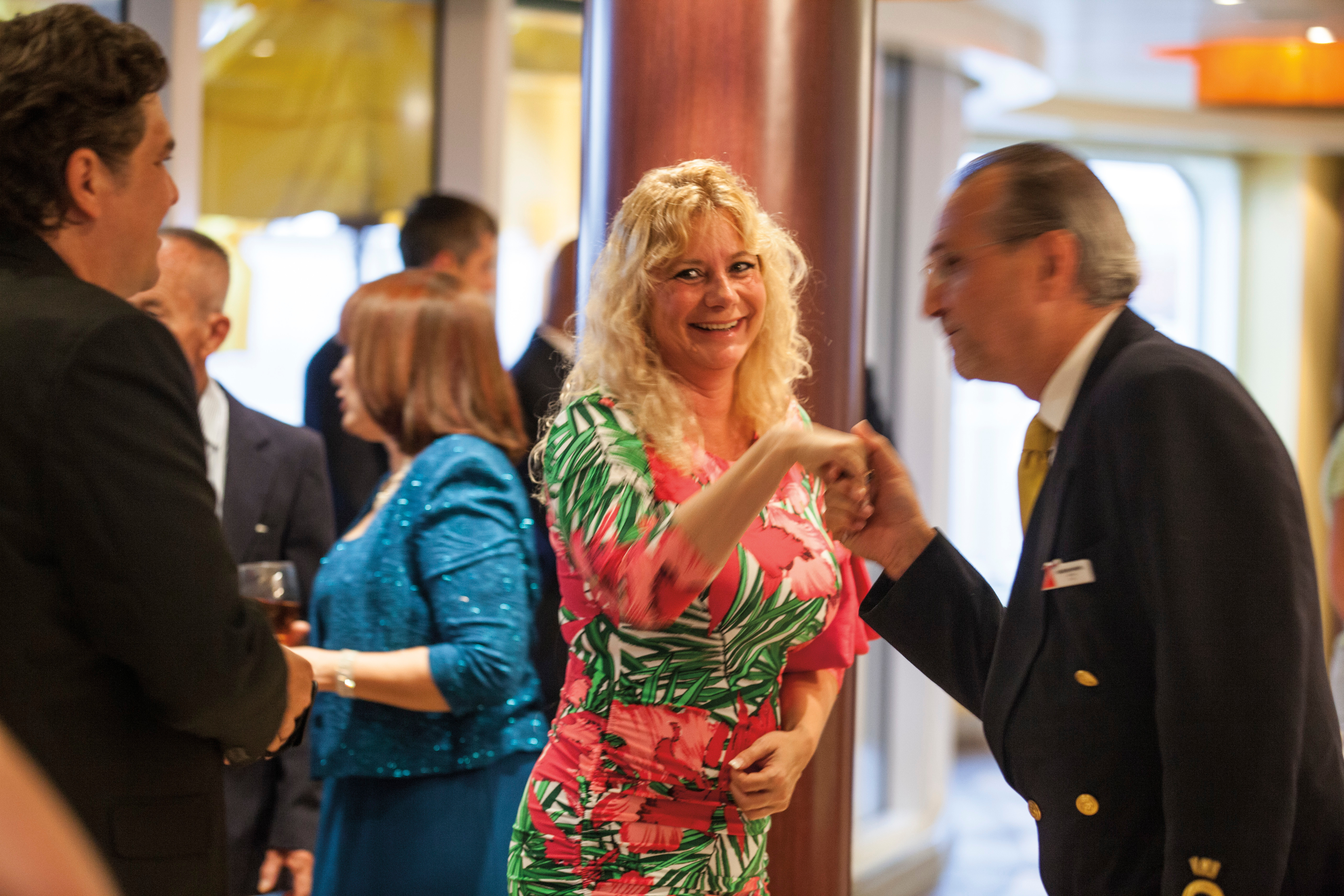 When you cruise, a daily gratuity will be charged to your onboard account. The same will be true for each person in your travel party. Even though it's referred to as a gratuity, it's really more of a service charge and should be treated as such.
Standard amounts range from about $12 to $18 per person, per day, depending on the cruise line, ship and cabin type. (Passengers booked in suites are usually charged a bit more.)
It seems like a lot, but it's split among everyone who makes your cruise experience wonderful, from people you see every day -- like your room steward and waiter (if you have set-seating dining) -- to those behind the scenes who cook your food and wash your sheets and towels.
Yes, it is possible to remove or adjust your daily amount, but we highly recommend avoiding that. These charges should be budgeted into your overall cruise cost. Removing them shortchanges the hardworking crew who ensure that you don't have to lift a finger during your vacation.
Want more first-time cruise tips? Check out 20 Lessons You'll Learn on Your First Cruise.