This article was last updated on February 28, 2021.
We know cruise lines are busy implementing protocols from the U.S. Centers for Disease Control and Prevention's conditional sail framework, but one of the biggest looming questions is what will become of cruise ship buffets.
Given how important this dining option has become to the cruise experience, we reached out to some of largest cruise lines in the industry -- including one that's already sailing in Europe -- to see how they plan to handle buffets moving forward. Spoiler alert: They aren't going anywhere.
Why Buffets Will Stick Around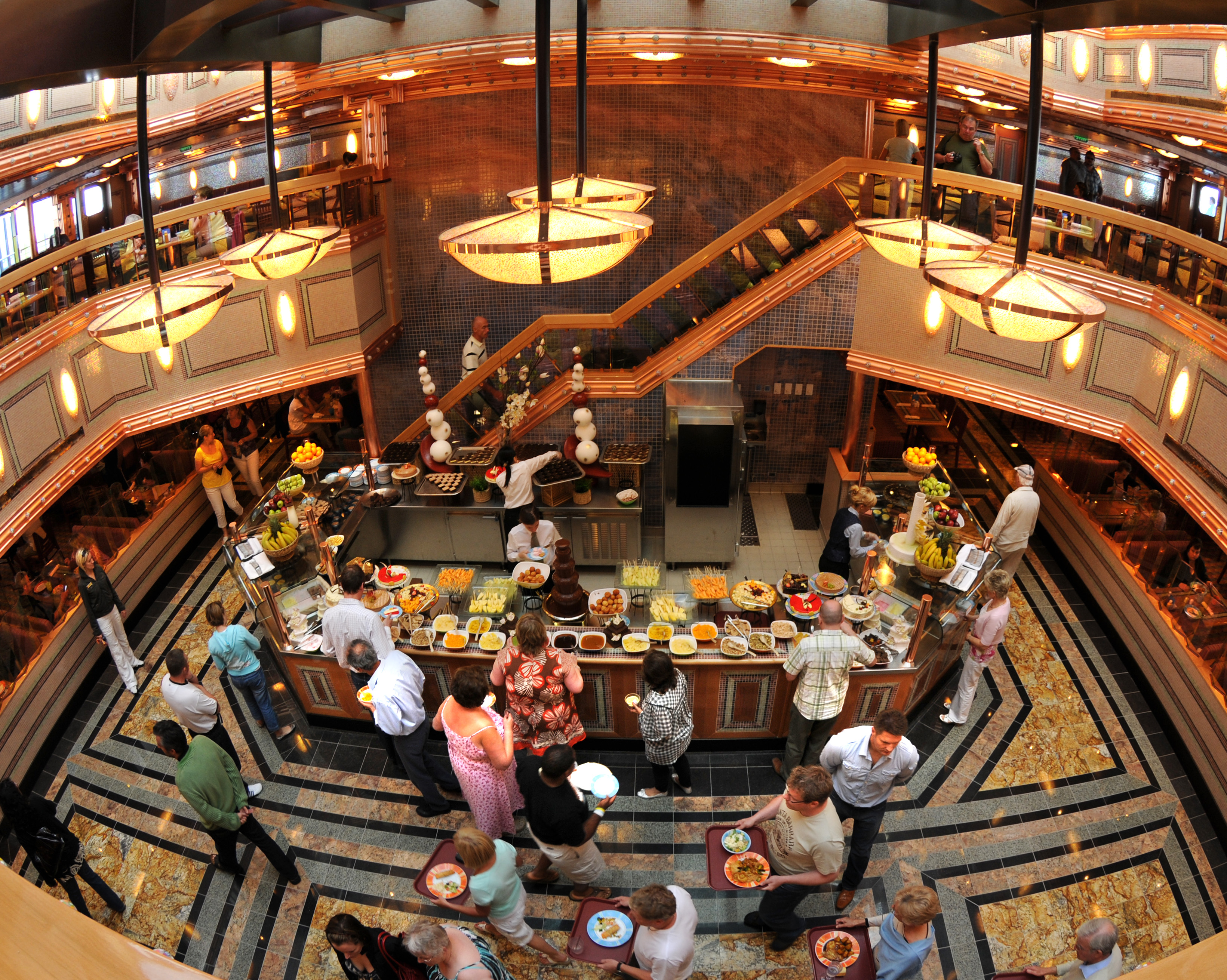 They're ubiquitous. Almost as closely tied to cruising as water itself, buffets are an integral feature on nearly all major oceangoing ships, as well as river vessels.
Because buffets take up a significant amount of real estate onboard, shutting them down completely would result in a lot of wasted space that could only be repurposed at a considerable cost to the cruise lines.
They're flexible. Sure, it can be fun to dress up for dinner on formal night, but sometimes you just want to skip the fuss and grab a quick bite that doesn't involve several courses or pop back to the ship for lunch on a port day between adventures.
The thought of filling a plate and eating wherever you'd like is also a draw, whether you sit inside or opt for an alfresco table by the pool.
They feed lots of passengers. Buffets have traditionally allowed hundreds or thousands of people to serve themselves in a short amount of time, helping to thin out crowds in other eateries like the main dining rooms.
Although cruise lines will decrease capacity on their vessels when sailings resume, passengers will still be required to socially distance in dining venues, making it difficult for all passengers to be accommodated if there's significant overflow from cruisers who normally would have eaten at the buffet.
They require fewer waiters. Because most buffets are counter-service venues, fewer waitstaff are required to take orders and clear tables. Even if buffets turn to crew-served counter service, where cooks plate items for passengers, it is unlikely to greatly increase the number of staff needed to maintain efficiency.
However, some lines -- such as Carnival Corporation & plc brands Costa and AIDA, both of which have returned to service in Europe -- are turning to waiter service instead of counter service. 
Buffets offer more options. For picky eaters, buffets are far more choices than set menus in the dining room or alternative restaurants. Passengers can mix and match different cuisines, build their own salads or select a meal made entirely of desserts if that's their preference.
Buffet dining can also make it easier for cruisers with dietary restrictions to find items they can eat without specially requesting them. The thought of being able to eat what you want exactly when you want it -- often between meals -- is a major selling point.
How Cruise Lines Will Modify the Experience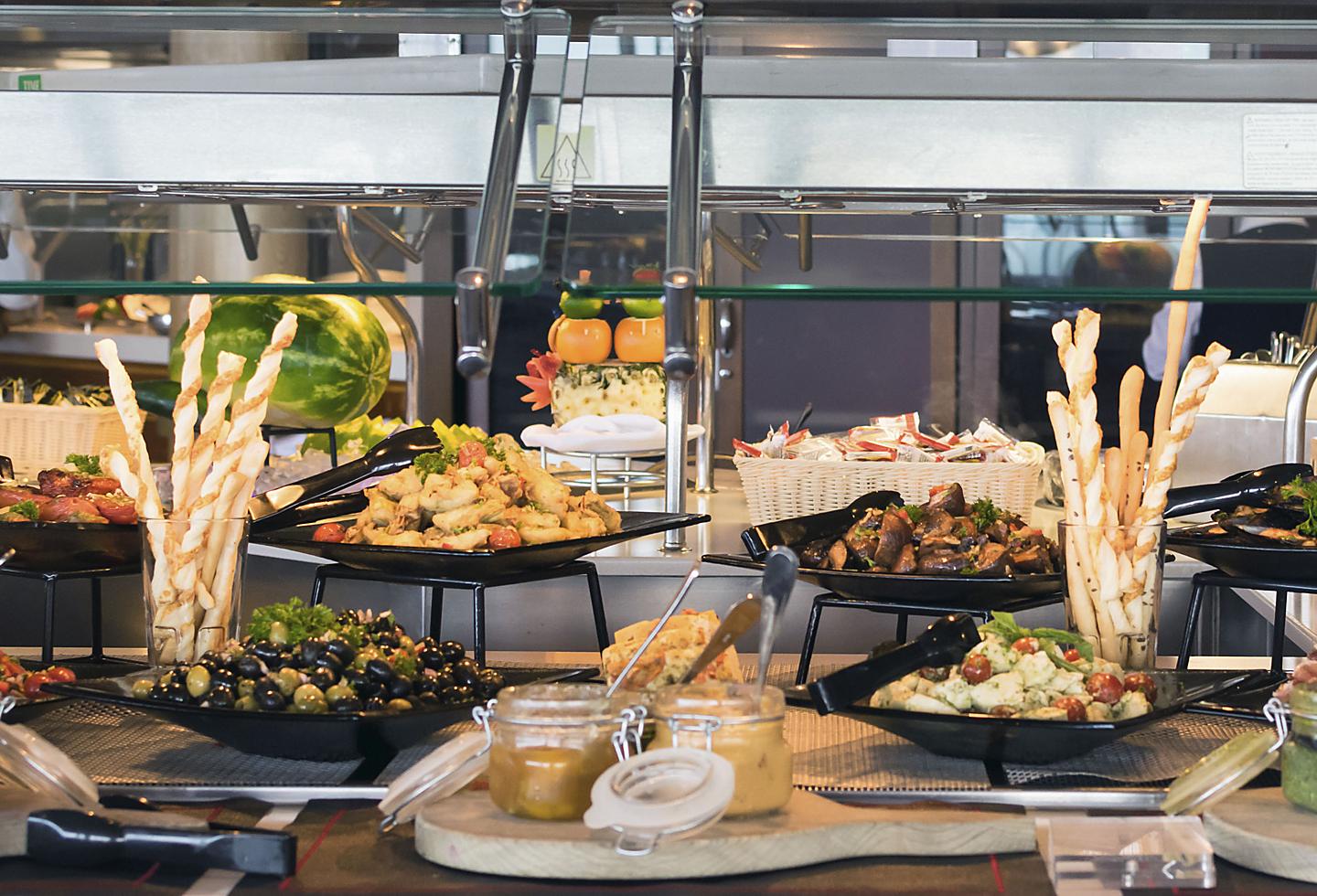 We spoke with several lines, including MSC Cruises, which resumed Europe sailings in August of 2020.
The line, which has kept buffets open on its ships, has moved to a touchless system that involves crew members plating items for passengers in an attempt to avoid communal serving utensils or, worse, the grabbing of food with bare hands.
"We have worked hard to provide our guests with the cruise experience that they have come to know and love, including when it comes to the popular cruise buffet," said Ken Muskat, executive vice president and chief operating officer of MSC Cruises USA.
"The buffets aboard MSC Grandiosa and MSC Magnifica are open.... Guests are asked to wash or disinfect their hands as they enter the buffet restaurant, and they have their temperature taken. The flow for the buffet is clearly marked to ensure that guests follow a clear route around the food service area and to avoid queues.
"We have introduced a new service concept so that, instead of the guest serving themselves, the staff will plate the food that the guest wants and hand it to them at each station. The tables are set up to allow social distancing.... The new concept has been well received by guests and has had positive reviews, with some guests commenting that this feels more efficient."
For its part, Carnival Cruise Line, which has been notably optimistic about a return to service, told Cruise.blog it is still hammering out the details of its buffet operations but hopes to have them in place soon. Whether it will follow the lead of its AIDA and Costa sister brands by opting for waiter-attended table service in its buffet spaces remains to be seen.
Regardless of their paths forward, lines have adopted contactless menus in a big way. MSC, which is known for its advancements in onboard technology, has implemented QR code menus, which allow passengers to view menu items on their cell phones when the codes are scanned using a camera.
Although Royal Caribbean and Norwegian Cruise Line did not respond to a recent request for information about their buffets, the former previously announced that it would eliminate buffets but then walked back that statement after cruisers expressed their displeasure.
"...rest assured, the buffet will exist," Linken D'Souza, Royal Caribbean's global vice president of culinary, dining and beverage, said in a July interview. "There may be some small modifications that allow us to ensure that we have a really great, healthy return to service. But your favorites and what you're used to at the Windjammer will still be there. So I'll put that [rumor] to rest."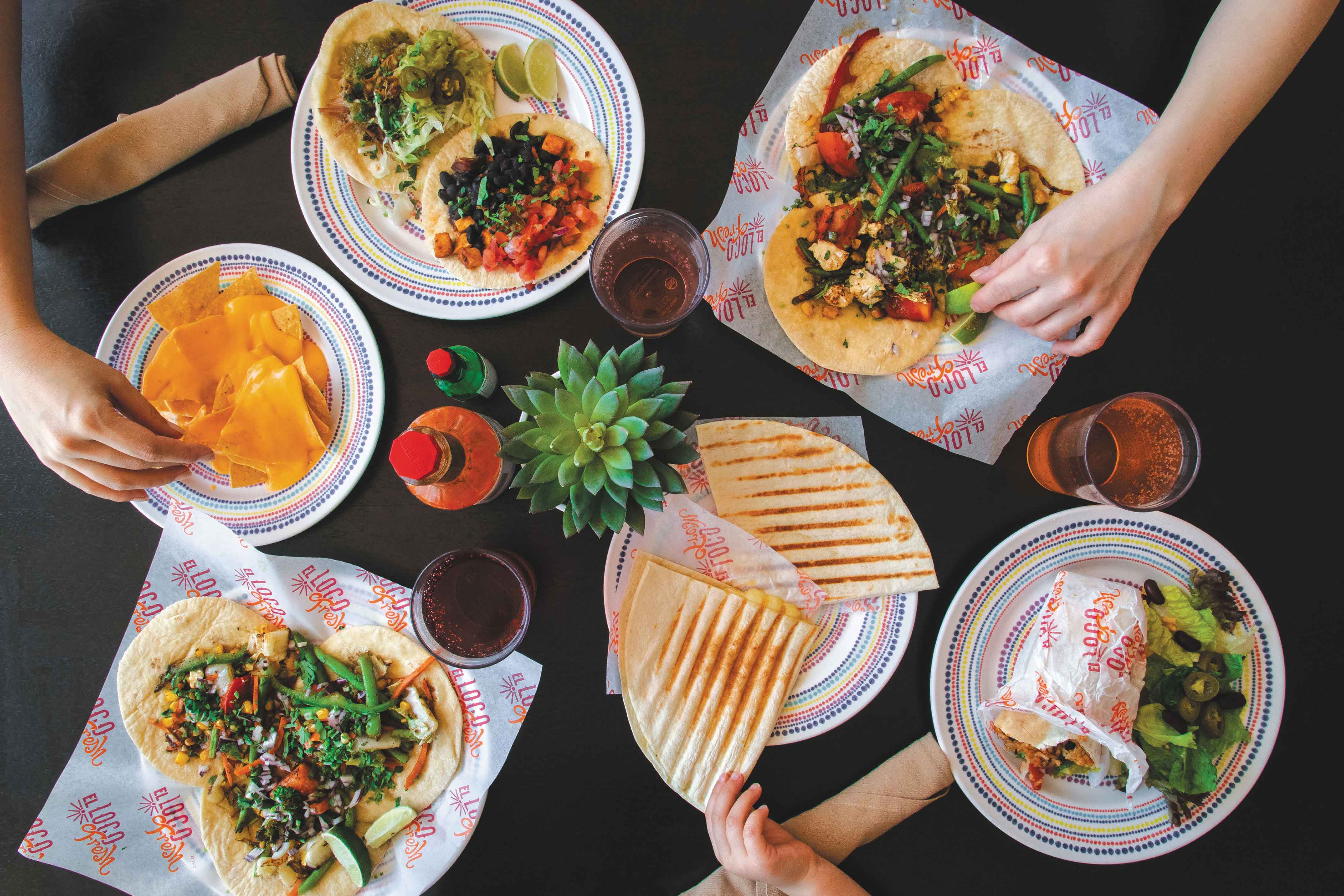 However, Royal Caribbean's changes, which they announced in October, could involve scrapping the buffet option at dinnertime and utilizing crew to plate food for passengers in addition to offering pre-packaged or wrapped items.