Best things to do in Nassau, Bahamas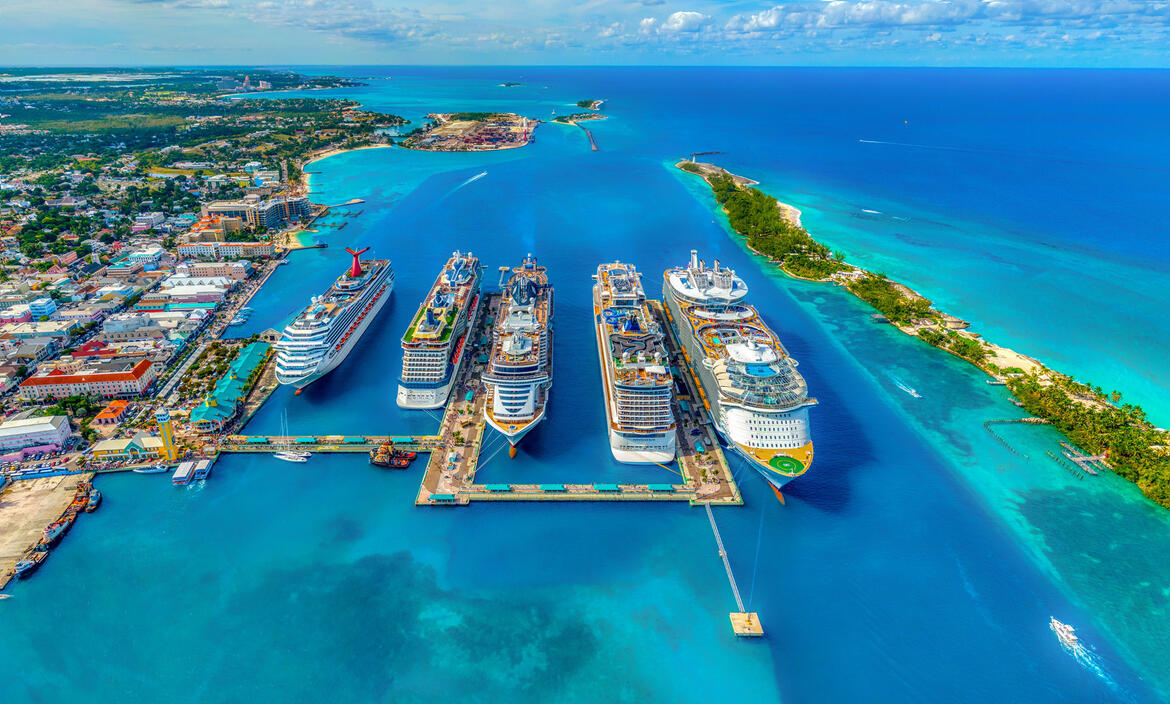 Not only is Nassau a popular stop on Bahamas and Caribbean cruises, it's now a departure port for Royal Caribbean's Adventure of the Seas. Cruisers flying in early to the Bahamas will be looking for fun things to do without the time constraints of a port call. Travelers sailing in may also want to think beyond the shore excursion.
Whether you've got eight hours or an entire weekend, here are the best things to do in Nassau, Bahamas.
1. Go to the beach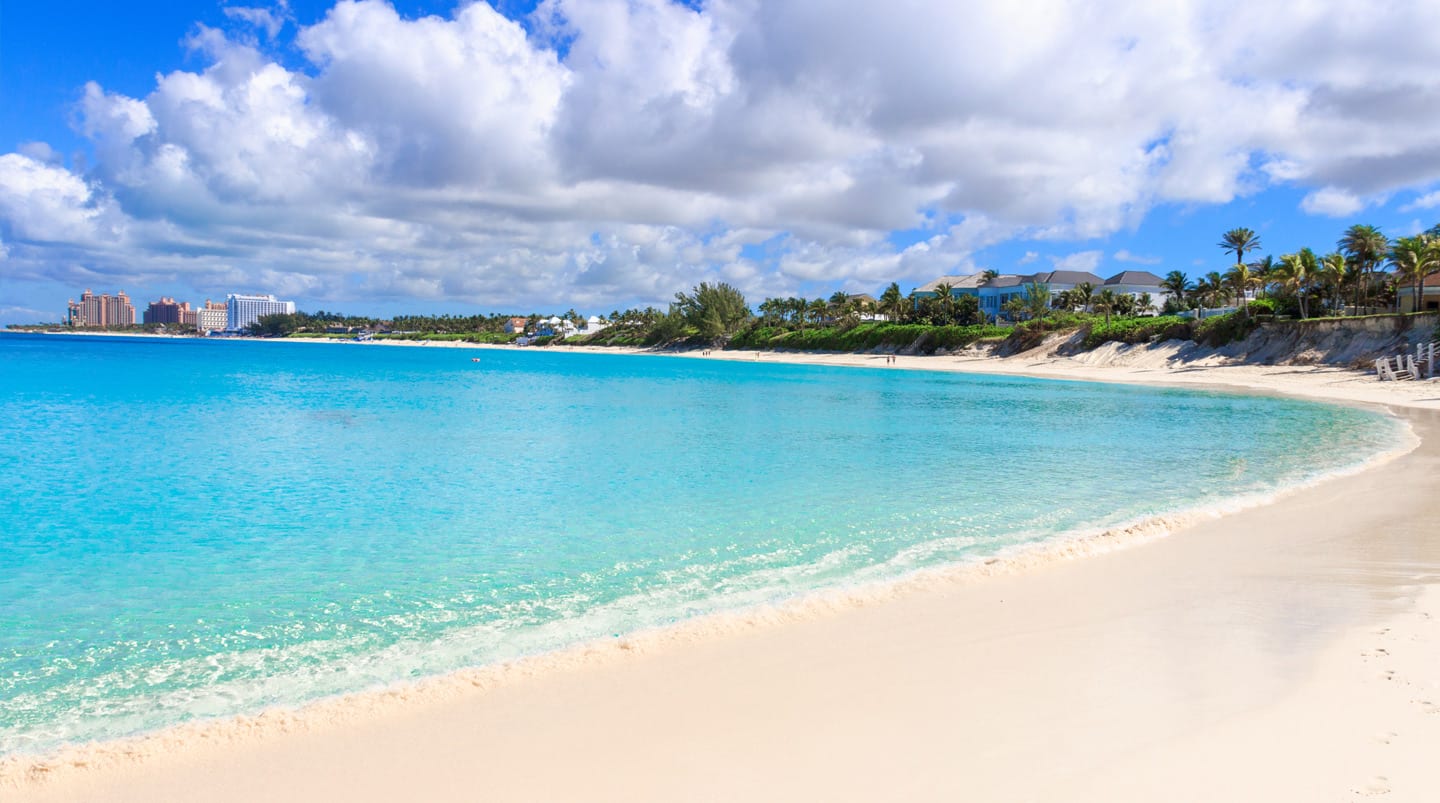 Let's start with the obvious: You're on an island, so hit the beach. If you've booked a hotel on Paradise Island or Cable Beach, start with the gorgeous white-sand beach in front of you. While they can get crowded, with tourists and touts, you'll also have access to all the facilities: water sports, bars and restaurants, and lounge chair rentals.
Families might prefer Saunders Beach with its sheltered swimming area, bathrooms, and playground. Junkanoo is the closest beach to the cruise port, with a party atmosphere thanks to plentiful drink specials.
Don't care for the crowds? Take the local bus or a taxi out to Love Beach, all the way down Bay St. west of downtown Nassau and the Cable Beach resorts. Relax in peace, away from the tourist hordes and the aggressive vendors. 
2. Spend a day in Atlantis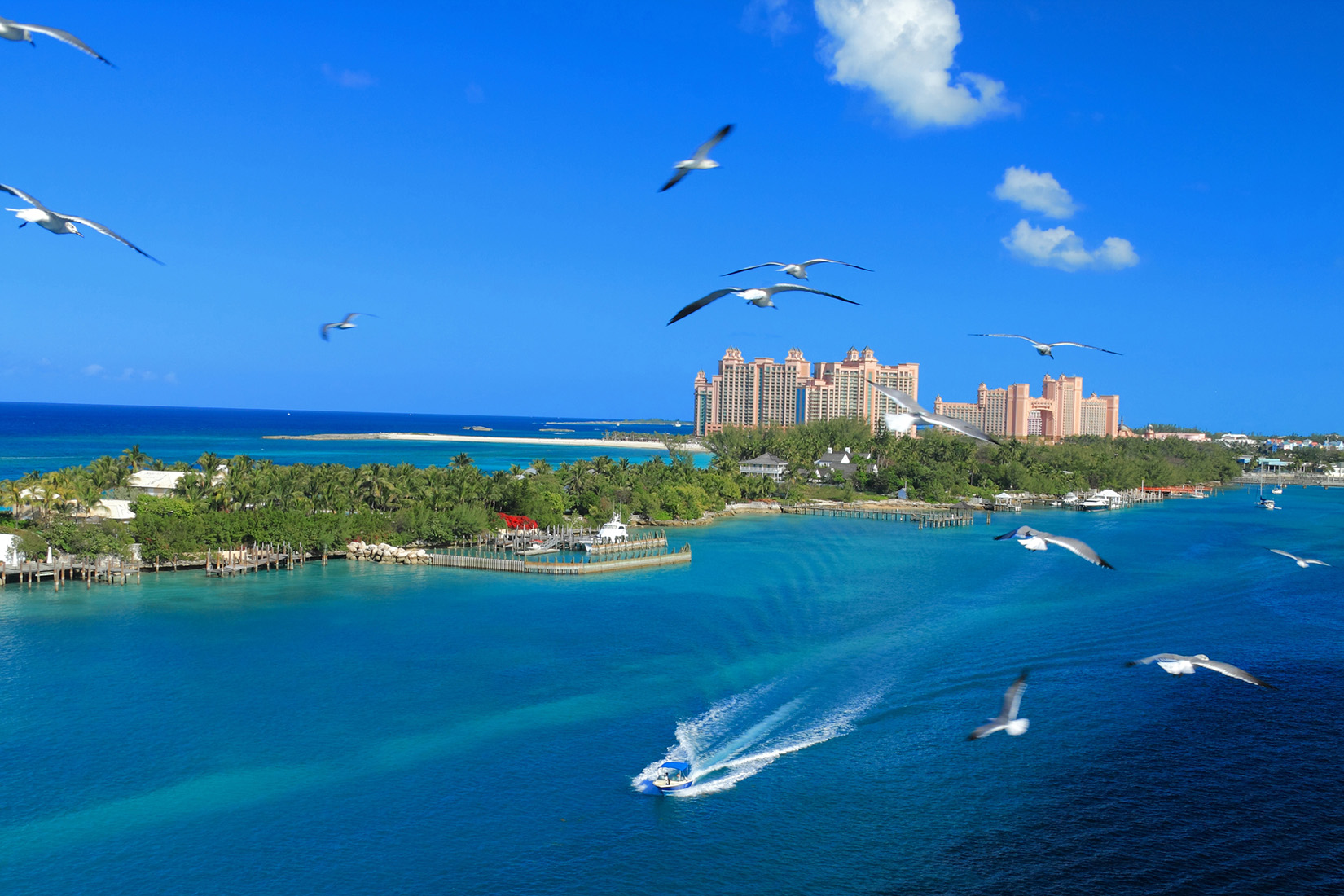 The Atlantis Resort on Paradise Island is a luxurious hotel complex with restaurants, a casino, spa, shops, water park, and aquarium. If you can't afford to stay there (or are visiting via cruise ship), you can purchase a (pricey) day pass to Aquaventure, the resort's water park.
The 141-acre Aquaventure has everything you could ask for in a water park: slides, pools, beaches, and a marine habitat aquarium. The water play area includes a water playground splash area for little kids, lazy river rides, and multiple water slides, including a body slide through a clear tunnel so you can see marine life swimming all around you.
Currently, day passes are limited and must be reserved online or over the phone in advance. 
3. Go shopping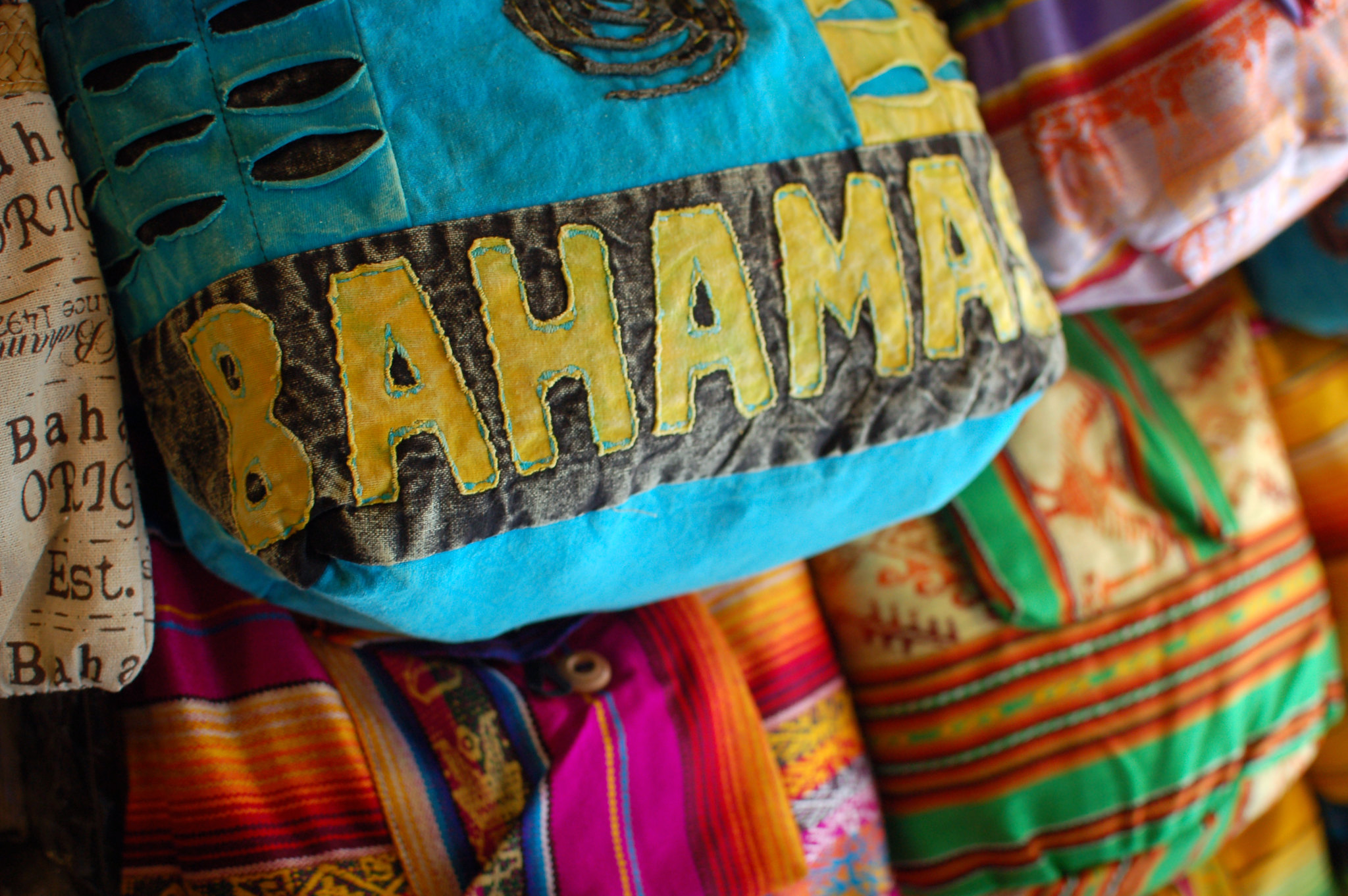 Downtown Nassau will satisfy anyone's need for retail therapy. Bay Street is home to a mix of high-end, duty-free stores and souvenir shops selling Bahamas T-shirts, magnets, and other souvenirs. It's a mere block from the cruise port.
Also here is Nassau's famous Straw Market, where you can buy dolls, bags, and other gifts woven from straw. You can find all the typical souvenirs here, too, though look carefully if you care that your purchase was actually made locally. Next to the Straw Market is an alleyway where the wood carvers display and sell their wares.
If you want more authentic local buys, drop by the Pompey Square craft market or the artists' studios on West Hill Street. The shops by the Graycliff Hotel sell local cigars and chocolate; pick up a bottle of local rum at John Watling's Distillery.
4. Try the local food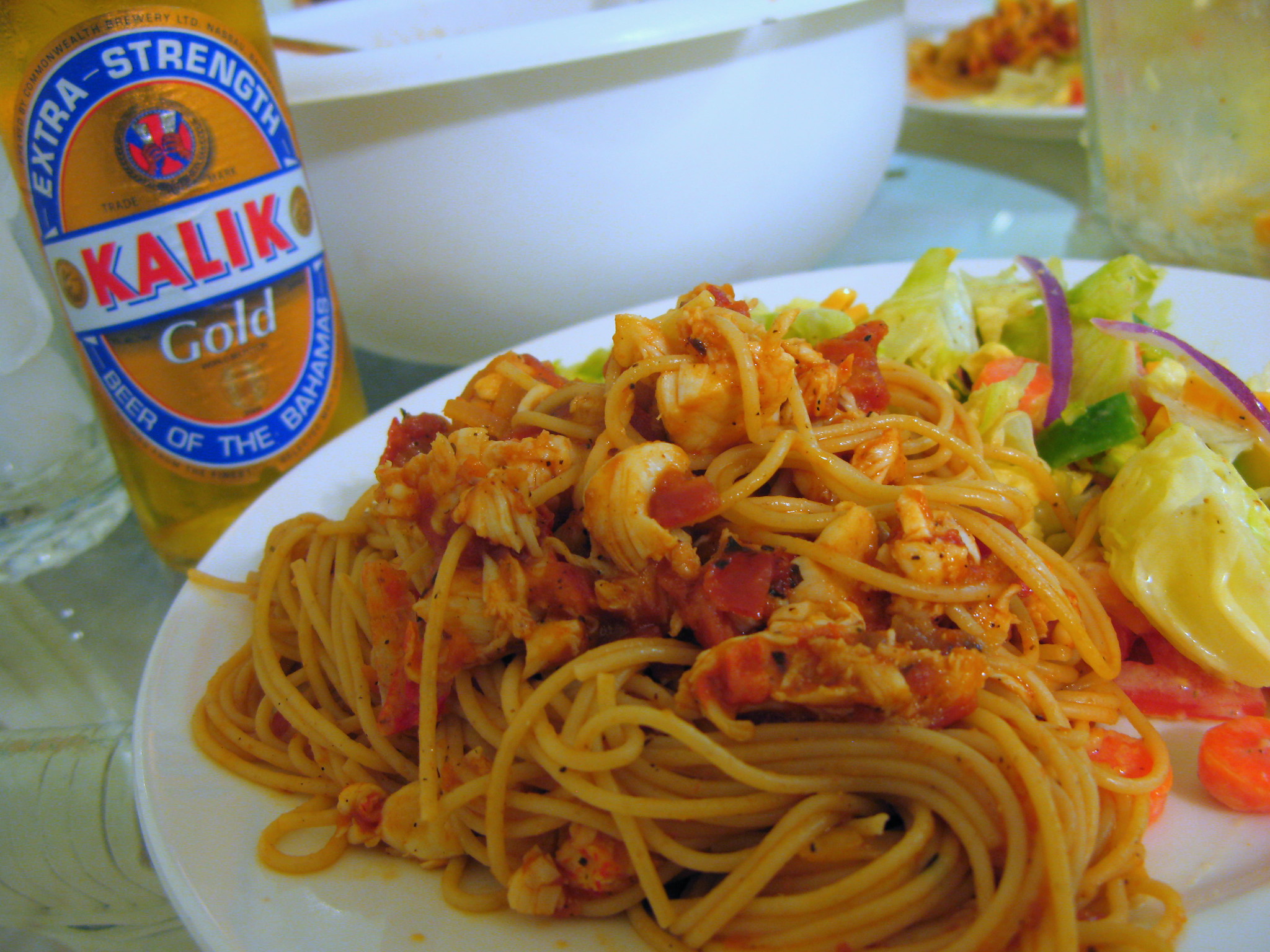 Whether you're spending several days or several hours in Nassau, make it a priority to try local Bahamian food. All the tourists sample the rum cake, but not everyone seeks out conch salad or conch fritters. (Conch is a type of sea snail indigenous to the Bahamas, and its meat is a common ingredient in  local dishes.)
You've got plenty of options to try local Bahamian fare in Nassau. Ask a shop owner or vendor to recommend a restaurant; we once got directions from an art museum staffer to a roadside stand selling amazing conch salad. Or head to the Fish Fry at Arawak Cay, where a collection of indoor restaurants, beach shacks, and food trucks sell local seafood any which way.
If you're really dedicated, you can book a food tour or cooking class through your ship or an independent tour company. A local guide will tour you around the island and introduce you to all the culinary greatest hits.
5. Explore under the sea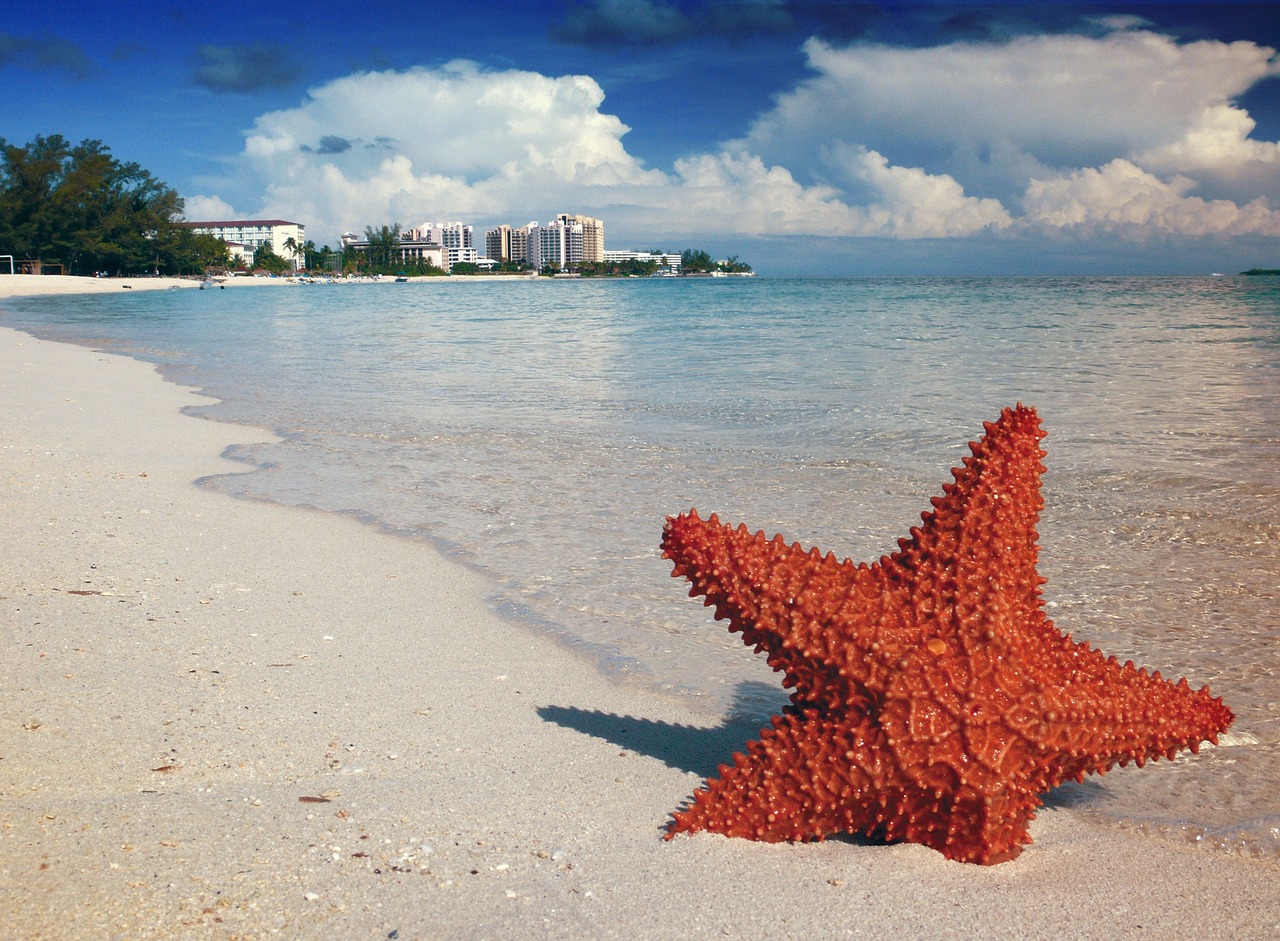 Nassau's clear water, colorful coral, and sea creatures of all kinds make it the perfect spot for underwater adventuring. Throw in a few scenic ship wrecks and wall dive sites populated by sharks, and you've got even more reasons to suit up.
You can rent snorkel gear from your hotel or bring your own to the beach, but divers and avid snorkelers will want to book a tour during their stay in Nassau. A tour can take you to the best sites with local guides who know the snorkel and dive areas well.
Nassau providers also offer alternative underwater adventures to diving and snorkeling. Try SNUBA, a cross between snorkeling and scuba, or SUB underwater motorbikes.
6. Visit a museum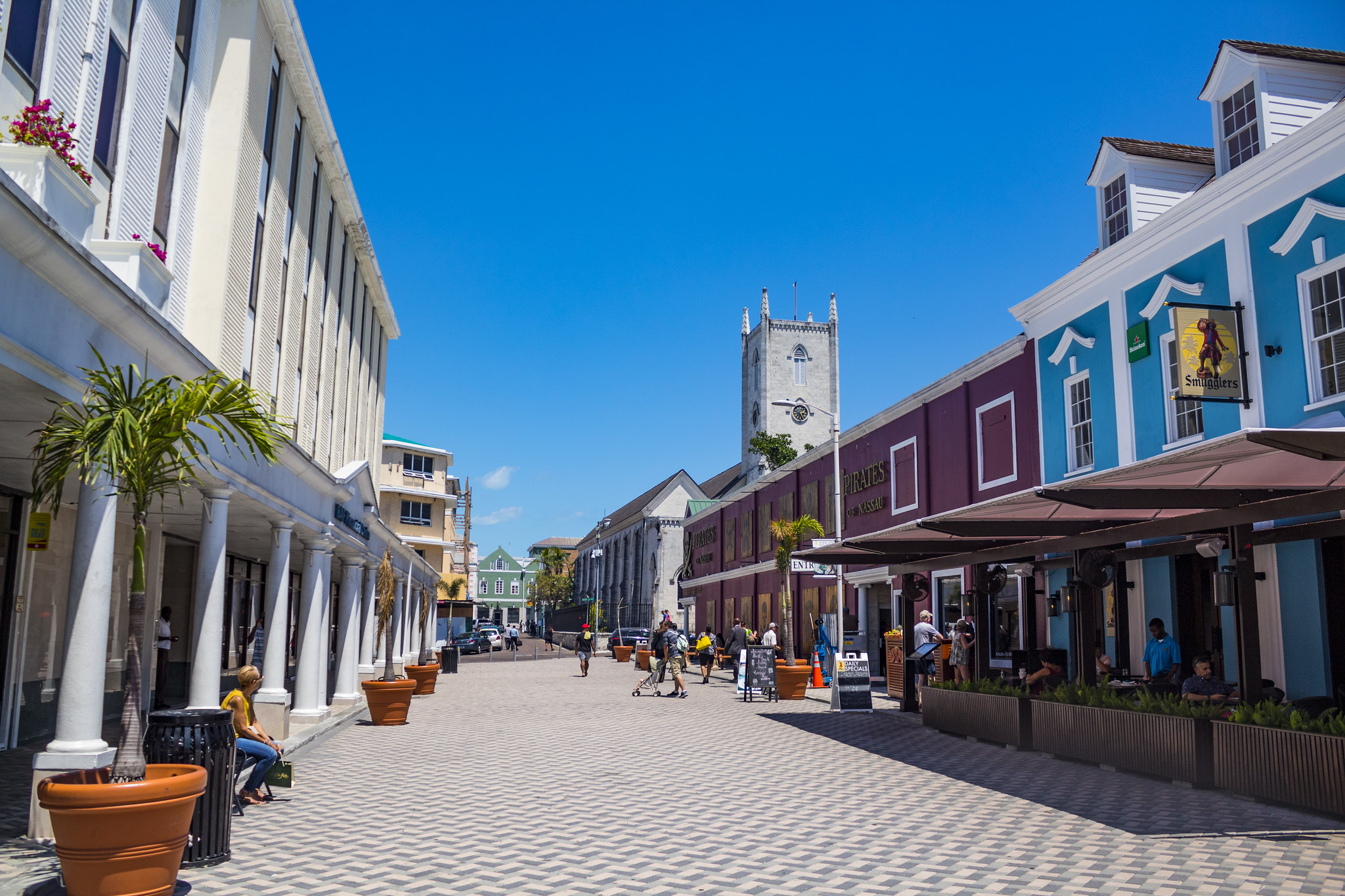 You might not think of Nassau as a museum-goer's dream destination, but it has a few small museums worth a visit. 
The National Art Gallery of the Bahamas showcases modern and historic Bahamian art in a 19th-century villa. It's a lovely space to explore, and the gift shop sells unique pieces you won't find elsewhere on the island.
Landlubbers and sea dogs alike may enjoy the Pirates of Nassau museum, exploring the "golden age of piracy" in the late 17th and early 18th centuries. For a more serious look at a key event in Bahamian history, step into the small-yet-educational Pompey Museum of Slavery and Emancipation.
7. Climb the Queen's Staircase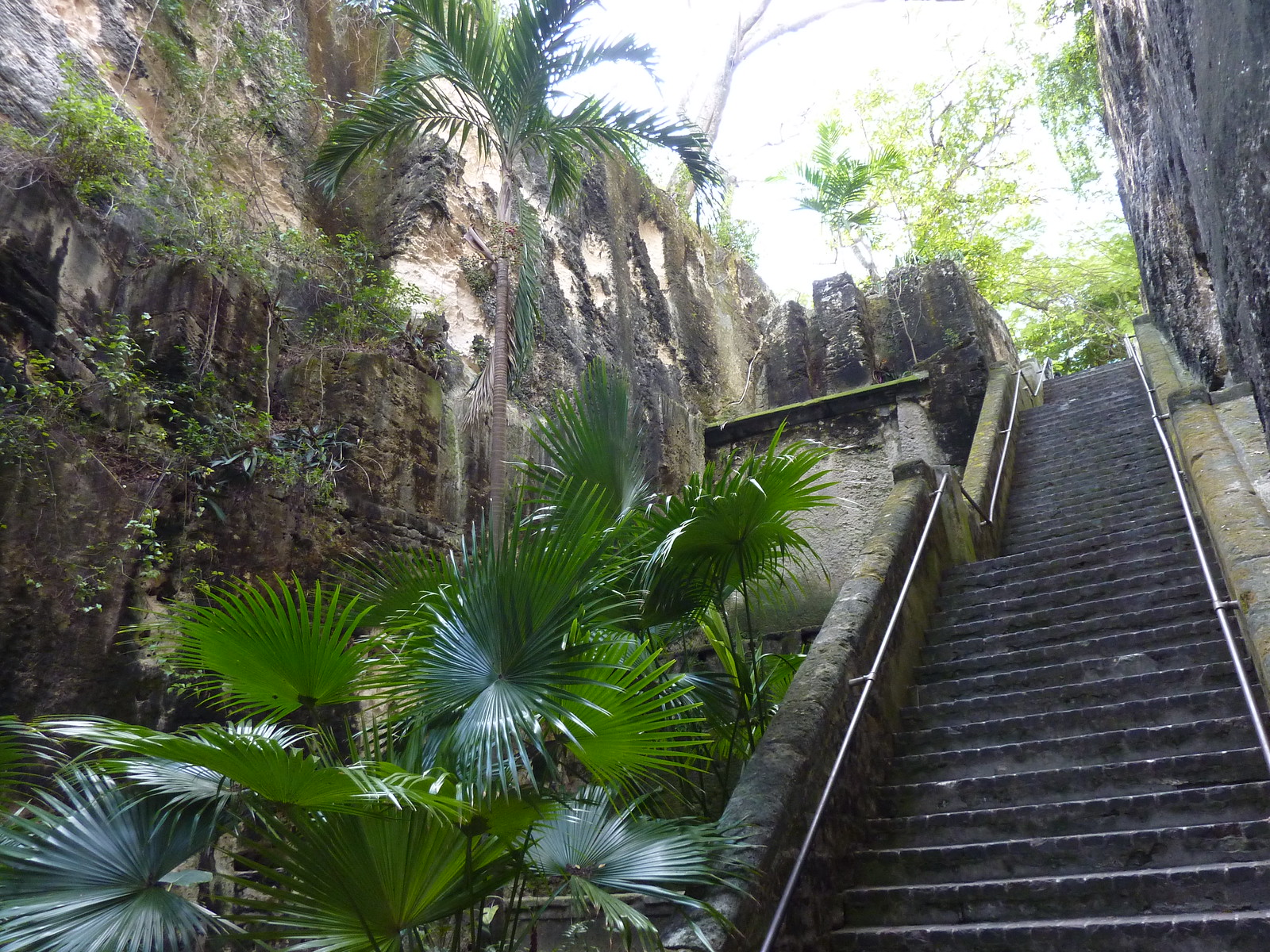 An iconic Nassau site and excellent photo opp is the Queen's Staircase. Challenge yourself to climb all 65 steps of this stairway, carved out of a limestone rock face by slaves in the 18th century. Next to it, water cascades over rock walls dotted with tropical plants.
The Queen's Staircase is an easy walk from downtown and the cruise port. Be aware that local vendors at the top and bottom of the steps will try to sell you souvenirs or tell you the history of the area in exchange for a tip.
8. Visit Ardastra Gardens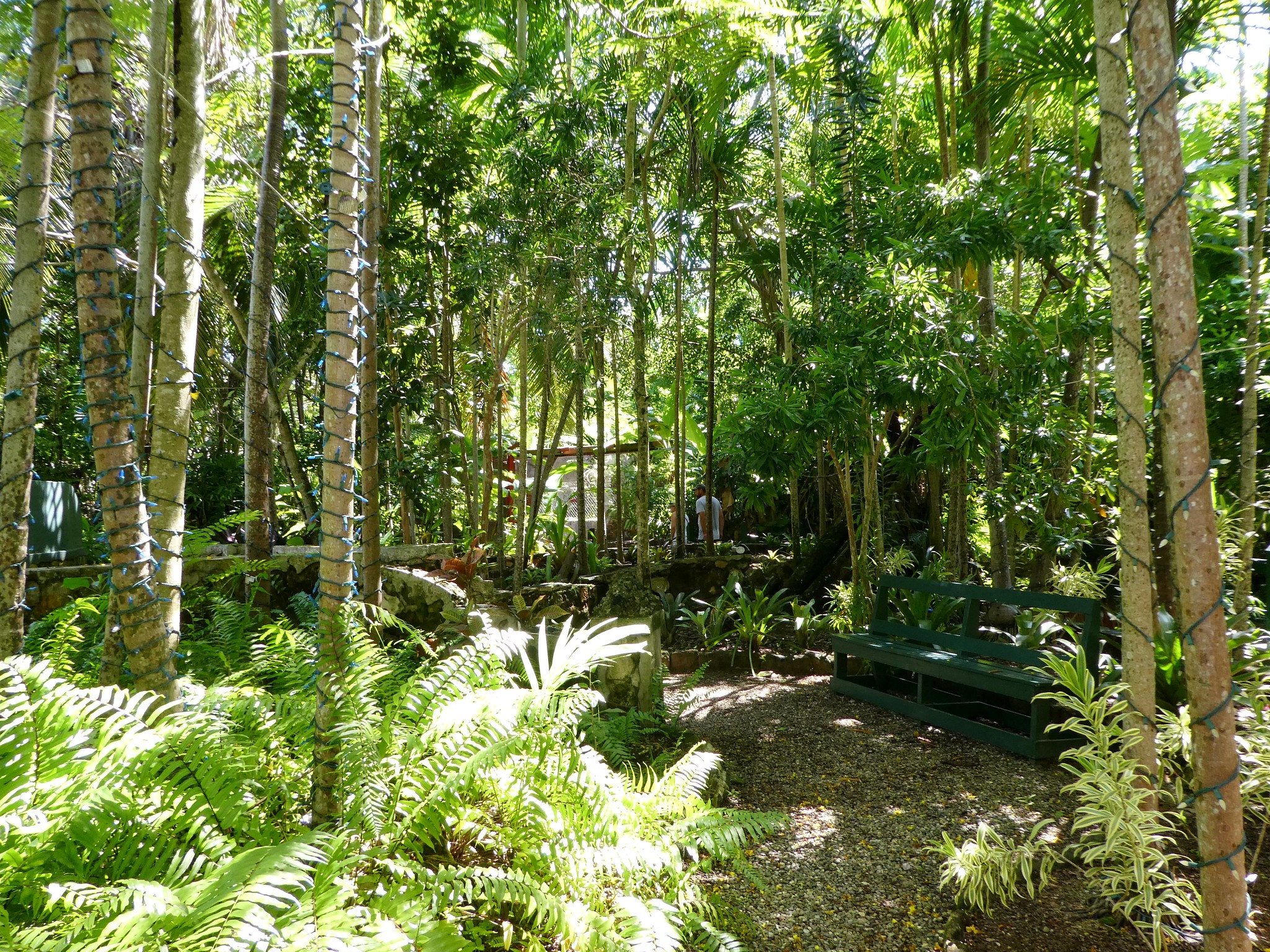 Ardastra Gardens and Wildlife Conservation Centre bills itself as the only wildlife conservation center in the Bahamas. 
Its zoo is home to more than 135 animals. The stars are the Caribbean flamingos who perform for visitors several times a day. You may also see parrots, swans, and peafowl. Many of the resident animals were rescues, arriving injured at the conservation center.
In addition, visitors can wander through 4 acres of tropical gardens. Snap photos of the bougainvillea, orchids, and hibiscus blossoms. Tropical trees are abundant, including coconut palms, mango, and breadfruit trees.
9. Take a class or tour at Graycliff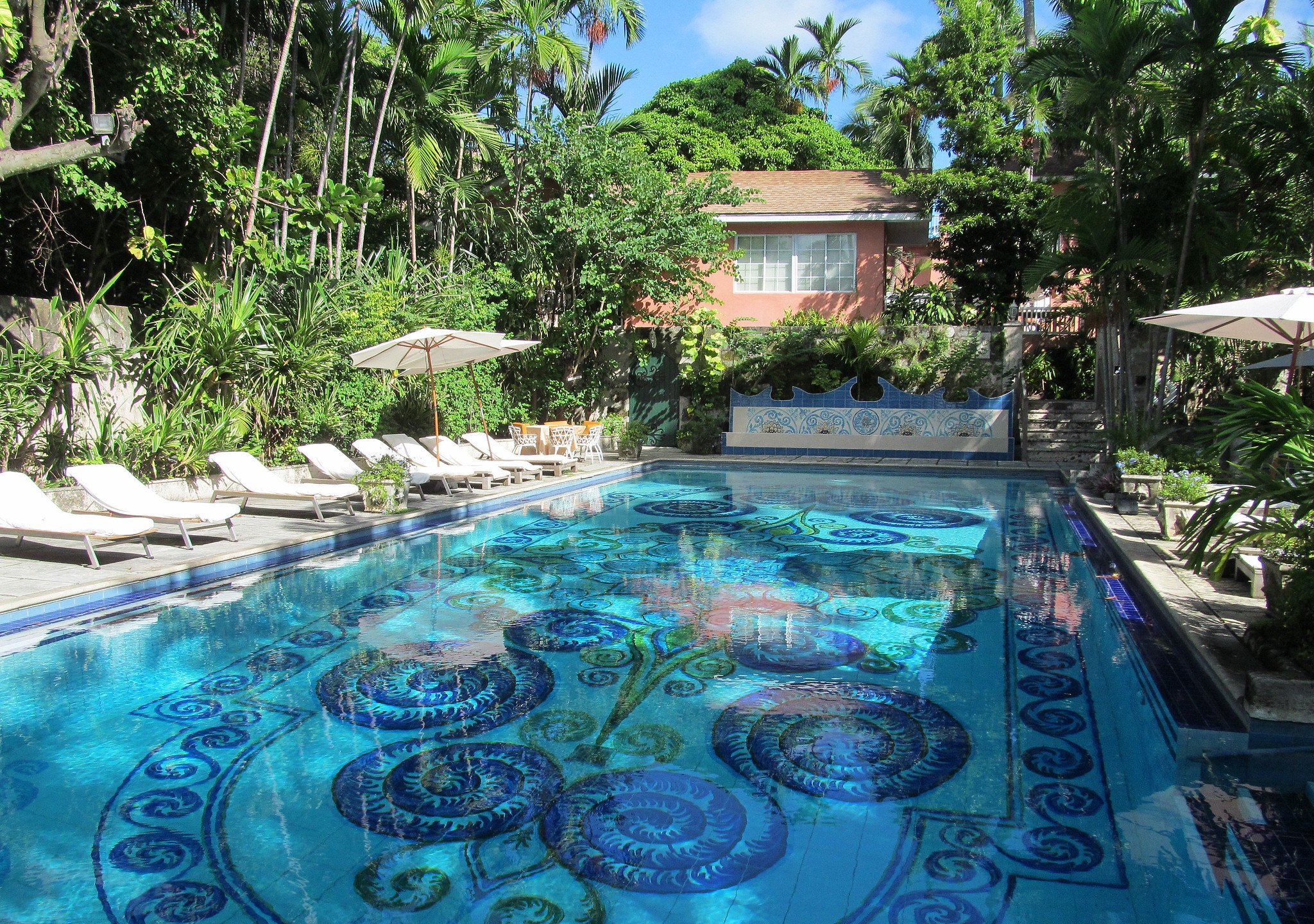 Graycliff is a historic mansion that now houses a hotel, restaurant, and several businesses. You can book a room or participate in any number of tours and classes.
Join a cooking class at the Graycliff Culinary Academy or sign up for a wine luncheon, wine and cheese tasting, or afternoon tea. Take a tour at the Graycliff Cigar Company to see torcedores rolling fine cigars, or take a class to try cigar rolling yourself. Pick up gourmet chocolates as souvenirs at the Graycliff Chocolatier, or take a tour and learn to make your own confections. You can also learn to blend wine at Bahamas Barrels on site.
If you just want to relax, you can book a five-hour daypass to Graycliff that includes a hotel tour, use of the pool, and a three-course lunch. Add-ons include a massage or a Graycliff cigar and a glass of port.