Royal Caribbean begins cruises to Alaska again for first time since 2019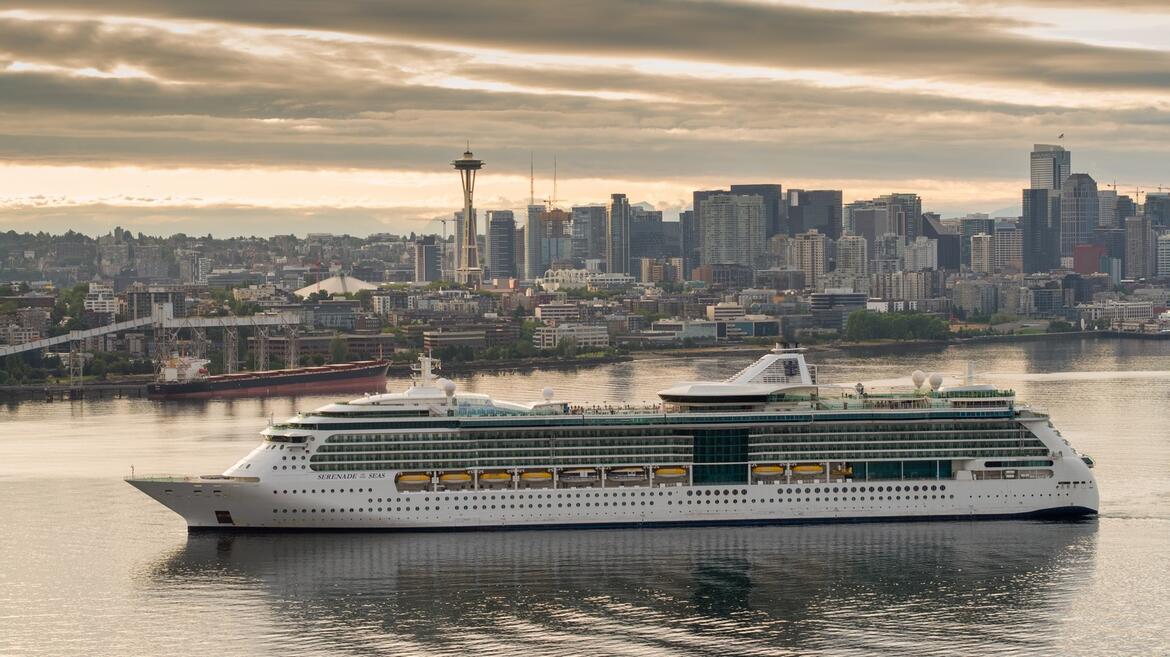 The first cruise ship with paying passengers is sailing to Alaska again.
Royal Caribbean's Serenade of the Seas departed Seattle on Monday to begin a 7-night cruise to Alaska, marking the return of cruise ships.
Like the rest of the world, cruises have been shutdown to Alaska, but Alaska's economy relies on cruise ships far more than other traditional cruise destinations.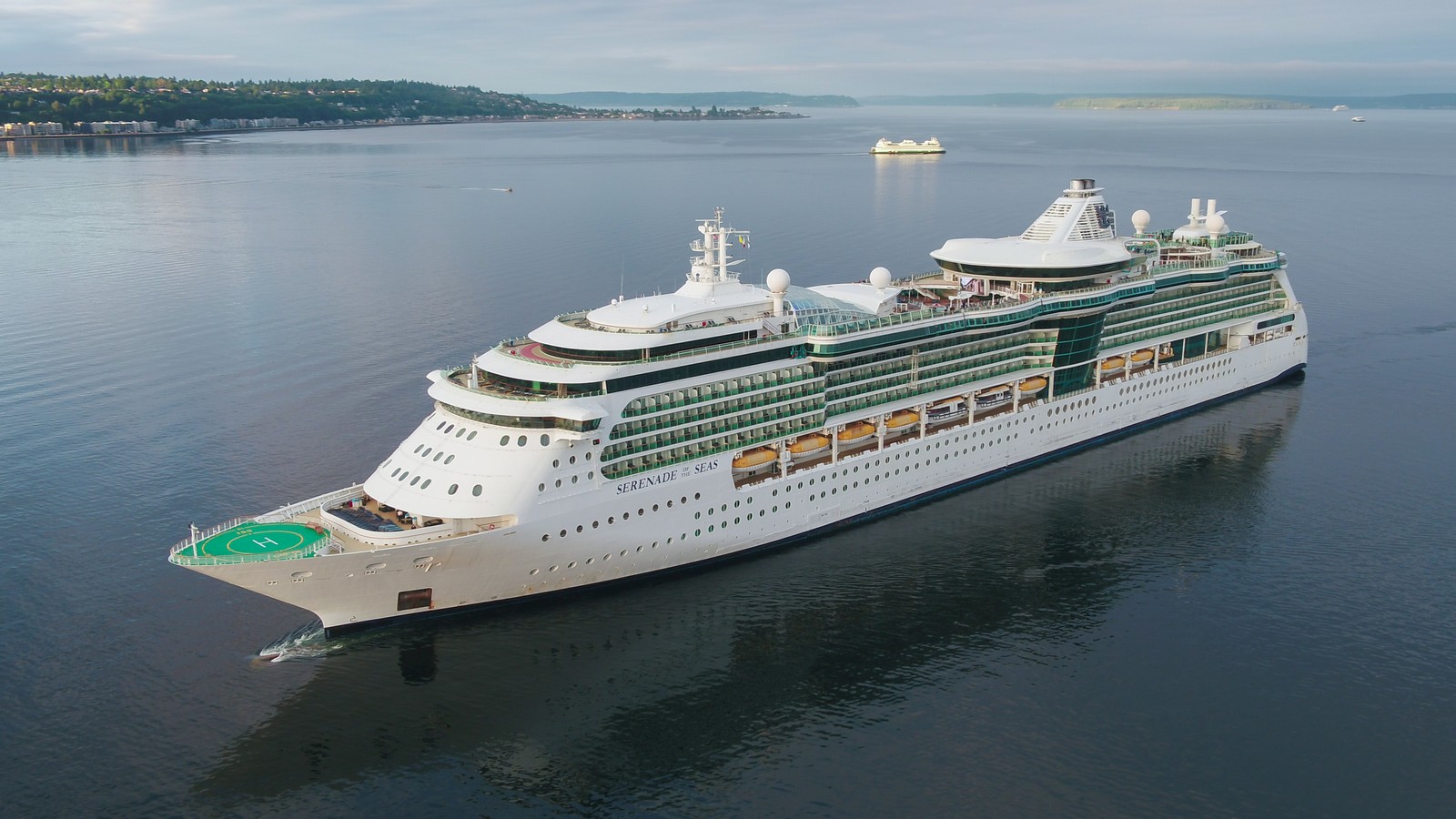 The sailing marks a celebratory moment for the cruise industry, local workforce, regional suppliers and Alaska's beloved communities that were significantly impacted by the absence of all cruise tourism, which normally represents more than 60% of the state's visitors and generates upwards of $3 billion for its economy each year. 
Royal Caribbean is the first cruise line to sail to the Last Frontier since September 2019.
"Cruising in Alaska is finally back, and we are excited to be the first to return. Alaska is one of the most popular destinations among our guests, especially families with young kids – children who are ineligible for the vaccine today," said Michael Bayley, president and CEO, Royal Caribbean International.
"We are grateful for the support of our partners, Sens. Lisa Murkowski and Dan Sullivan, and other government and health authorities. This is a return that is significantly felt by many, including those whose communities rely on cruise tourism."
Serenade is the cruise industry's first ship to return to Alaska and the second in Royal Caribbean's fleet to welcome back guests in the U.S. after Freedom of the Seas set sail from Miami in early July.
To sail with families and travelers of all ages, including children ineligible for the vaccine, Serenade successfully completed a simulated voyage and received a Conditional Sailing Certificate from the U.S. Centers for Disease Control and Prevention (CDC). The certificate confirms Royal Caribbean's health and safety measures fulfill the CDC's guidance and requirements.
Thirteen Royal Caribbean ships will be sailing around the world by the end of August, including Ovation of the Seas, which is set to sail on 7-night cruises to Alaska.
Safety and health protocols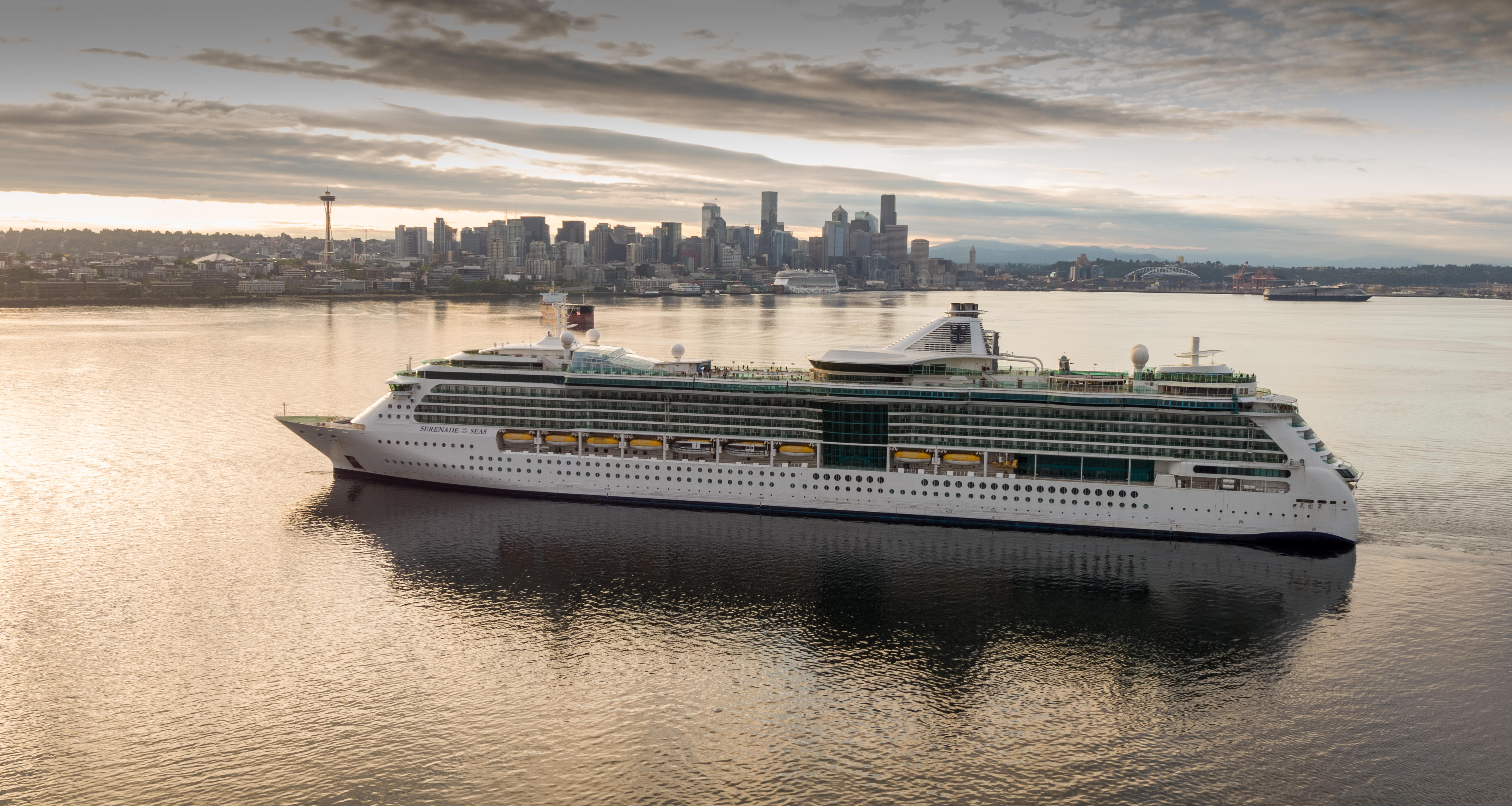 The cruise line reports 97% of the entire onboard community on Serenade is fully vaccinated.
Royal Caribbean requires that all crew members and guests who meet the age of eligibility for the vaccine are fully vaccinated against COVID-19. As of Aug. 1, the vaccine age requirement for travelers will be lowered from age 16 to 12. 
Children younger than the eligible age must undergo testing and follow other health and safety protocols. 
In addition, Royal Caribbean has implemented a multi-layered approach to keeping everyone health, which includes the ships' robust ventilation systems, enhanced cleaning and sanitization, and cruising at reduced occupancy as ships initially return to sailing.