In response to the Delta variant and increasing U.S. cases of Covid-19, Carnival has updated its mask and Covid testing policies for vaccinated guests, effective August 7 and 14, respectively.
In an email sent to booked travelers and travel agents, Christine Duffy, president of Carnival Cruise Line, says, "These new requirements are being implemented to protect our guests and crew while on board…. We expect these requirements will be temporary and we appreciate your cooperation and look forward to welcoming you aboard." 
Carnival currently has five ships sailing from U.S. homeports, including brand-new flagship Carnival Mardi Gras. Carnival Magic will return to cruising from Port Canaveral on August 7, and Carnival Sunrise will follow from Miami on August 14. 
Covid testing for vaccinated cruisers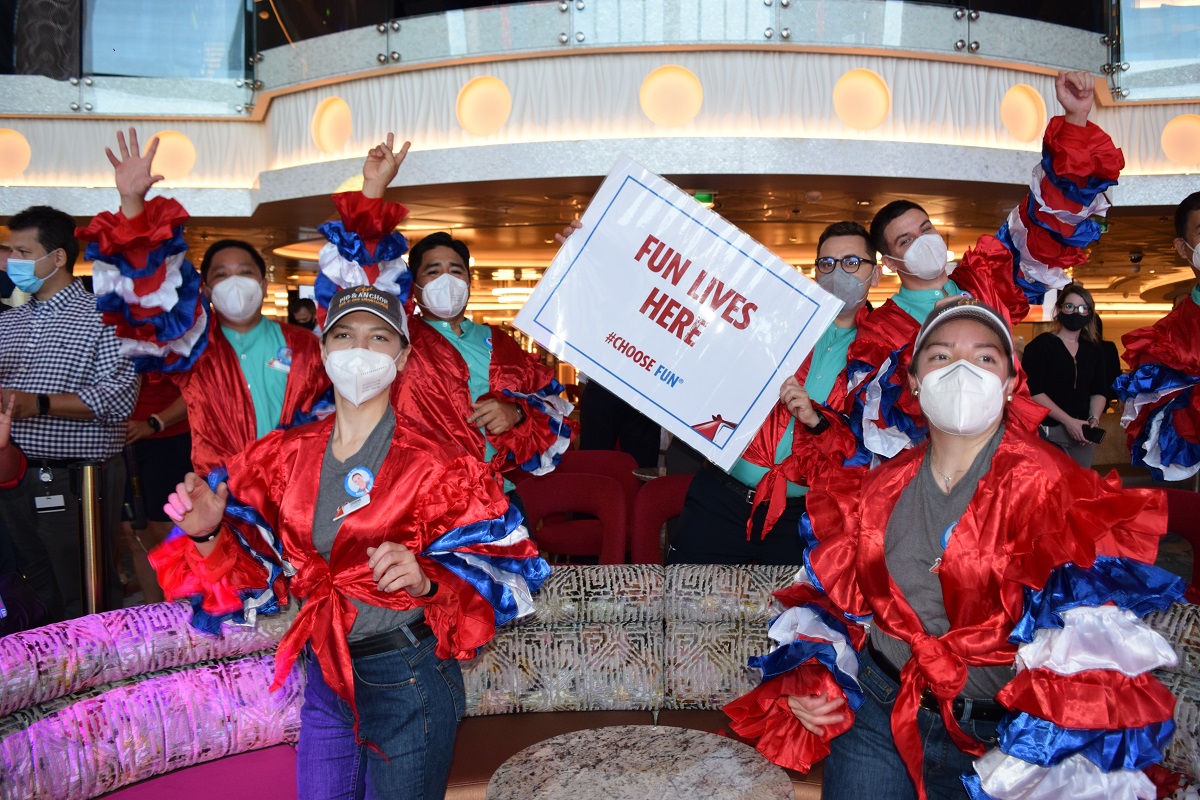 Currently, only unvaccinated cruisers need to present proof of a negative Covid-19 test result in order to board a Carnival cruise ship. Effective August 14, 2021, fully vaccinated travelers will also have to provide negative test results. The test must be taken within three days of embarkation and can be either a PCR or antigen test.
Covid testing will not be available in the terminal for vaccinated guests. Children under age two do not need to take the test.
The news comes on the heels of last week's announcement by Royal Caribbean to add a testing requirement for vaccinated cruisers on sailings of five nights or longer. Some cruise lines have even gotten pickier about which vaccine combinations are acceptable, refusing boarding to travelers who received doses of two different vaccines, rather than two of the same.
Carnival's policies around testing have not changed for unvaccinated travelers, who not only have to present proof of a negative Covid test at embarkation, but also take a rapid test at the terminal and another test onboard within 24 hours of end-of-cruise debarkation (for itineraries of five days or longer).
Unvaccinated guests also need to pay $150 to cover screening costs and show proof of travel insurance (the latter only if departing from Texas or Florida).
Masking required indoors
Carnival has also made changes to its masking policy, effective August 7, 2021.
Whereas unvaccinated guests could go maskless on previous summer sailings, Carnival is now strongly encouraging all travelers to wear face masks indoors. In particular, everyone older than 2 must wear masks in elevators, indoor entertainment spaces, onboard shops, and the casino. 
Cruisers do not need to wear masks when actively eating or drinking, but are required to don masks in the Lido Buffet and in the main dining rooms before sitting down at a table.
Masks are also mandated during embarkation and debarkation, both in the terminal and onboard.