Cruisers who prefer natural light will typically choose a balcony or oceanview cabin for their sailing. But how do you decide which cruise room is the best for your family or travel group?
We break down the balcony vs. oceanview cabin debate, so you can pick the perfect cabin category.
Balcony cabins on cruise ships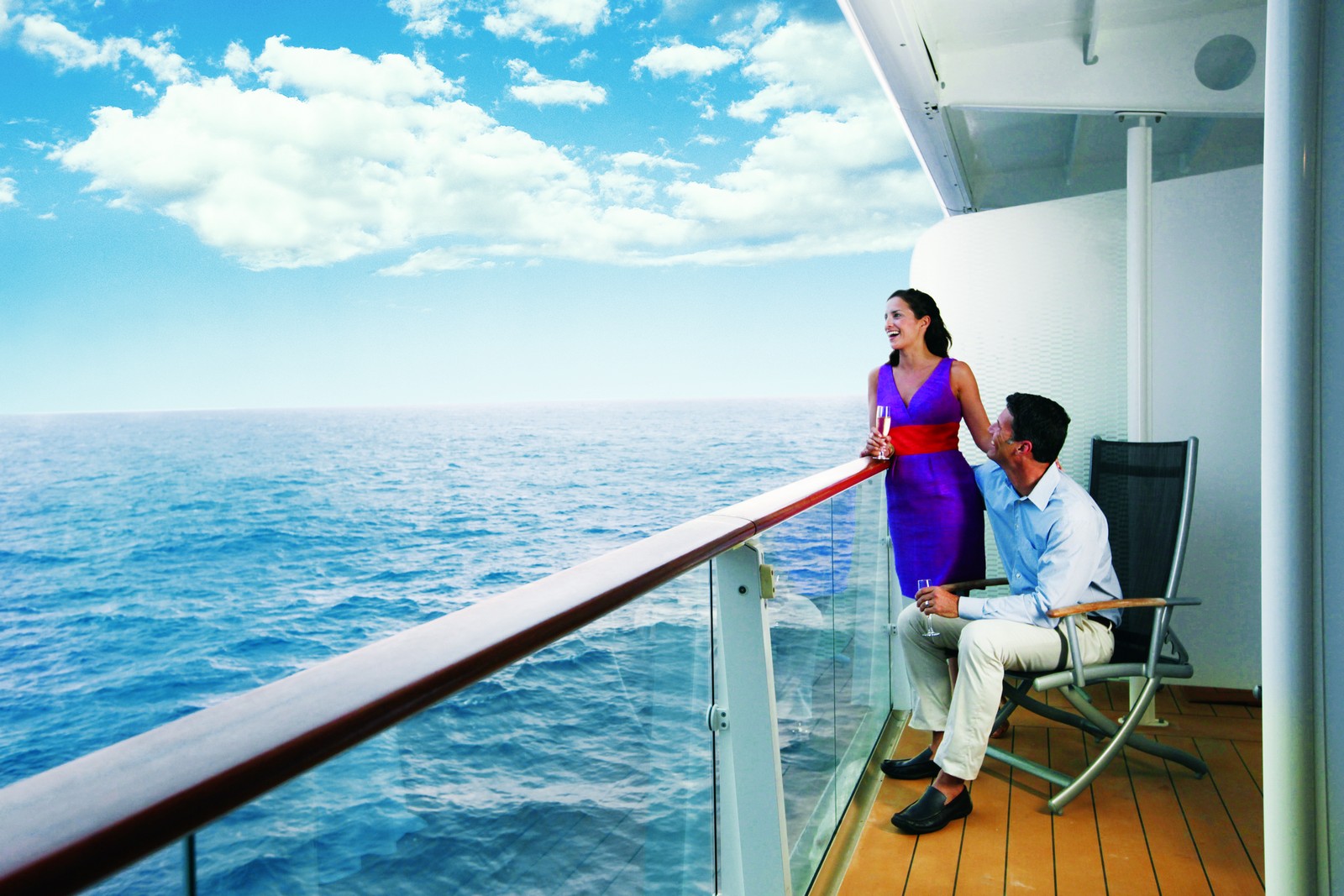 Balcony cabins are popular with cruisers because each comes with a small, private veranda. The floor-to-ceiling sliding glass doors let in lots of light to brighten the interior cabin space. Then, when you need fresh air or a quiet place to read or gaze out to sea, you can step out onto the attached balcony. 
Dividers separate your bit of alfresco real estate from the prying eyes of your neighbors, though depending on the shape of the ship, you might be seen from above. On some cruise ships, the dividers can be opened between connecting staterooms if you're sharing adjoining rooms with family or friends and wish to share outdoor space, as well.
Standard balconies are furnished with two chairs and a small table. On many ships, you can set your room service breakfast tray on the table to enjoy a morning meal outdoors in your pajamas. Larger balconies may have room for a fully reclining lounge chair or a foot rest for your chair.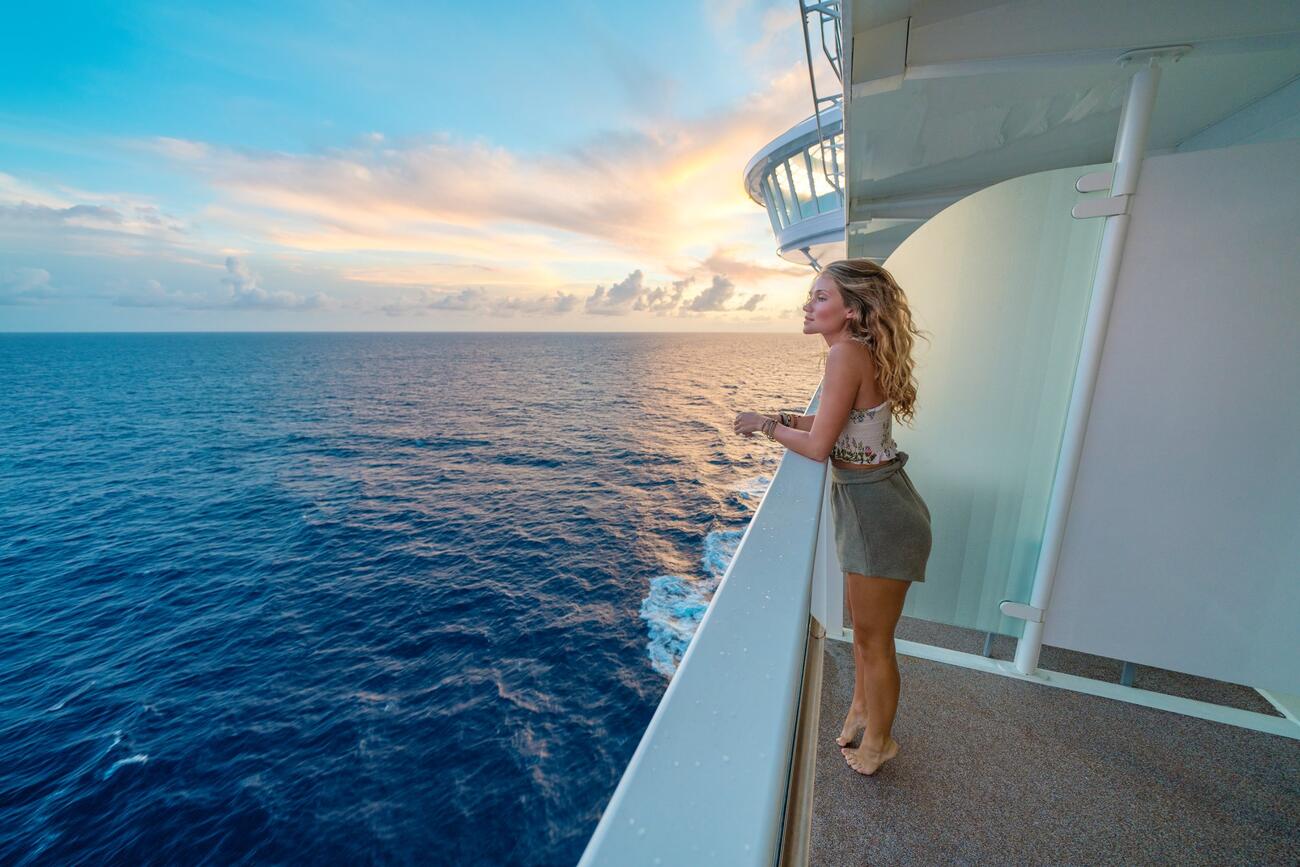 Older ships will not offer many balcony cabins, but on newer ships, balcony cabins make up the largest percentage of all cruise rooms. You can find a variety of balcony cabin types, but the best balcony cabins come with extra-large verandas or special in-cabin perks.
Oceanview cabins on cruise ships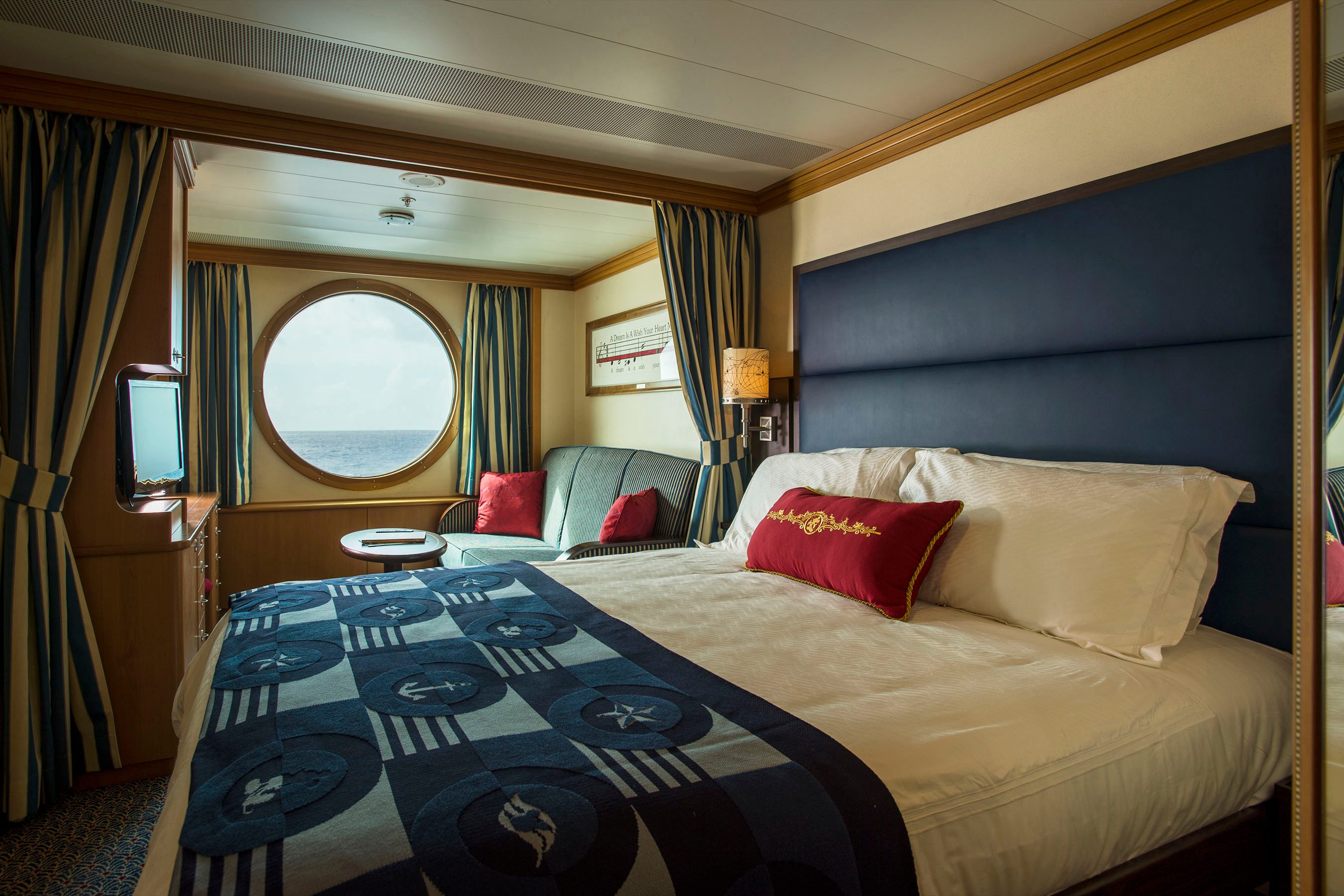 Oceanview cabins, also called outside cabins, are a compromise between inside cabins and balcony cabins. Like balcony cabins, outside cabins offer natural light. But like inside cabins, oceanviews do not have access to fresh air or a private outdoor space.
Instead, outside cabins provide ocean views through rectangular picture windows or round portholes. You can use these windows to see out and let light in, but you can't open them to let in fresh air. Outside cabins are often a similar size to inside cabins, though they can be bigger.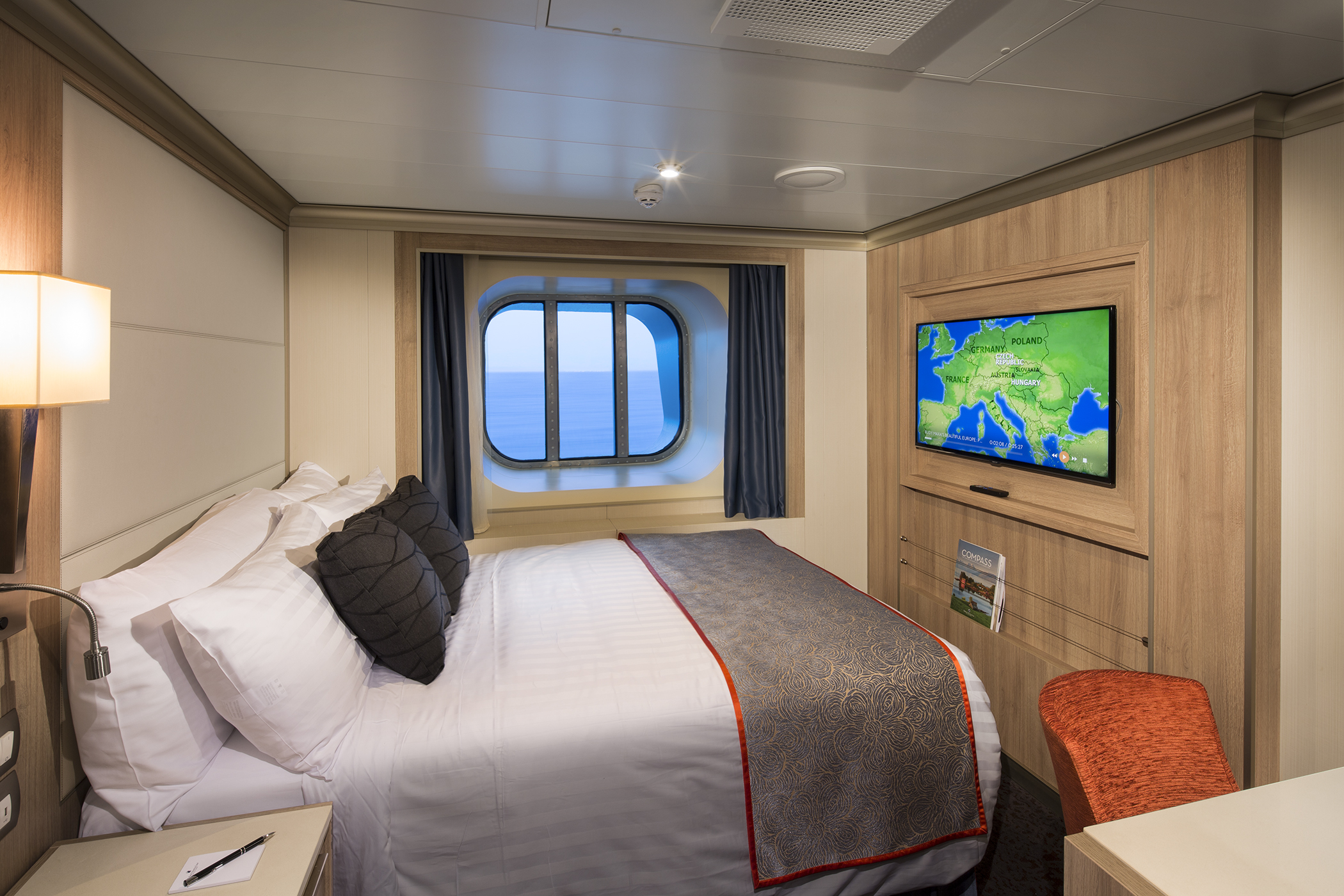 Oceanview cabins don't always have an ocean view. Sometimes, these windowed rooms look out at the lifeboats or have their line of sight blocked by structural elements of the ship. These cabins are called obstructed view staterooms, and are priced lower than standard oceanview rooms.
Balcony vs. oceanview: Which cabin should I choose?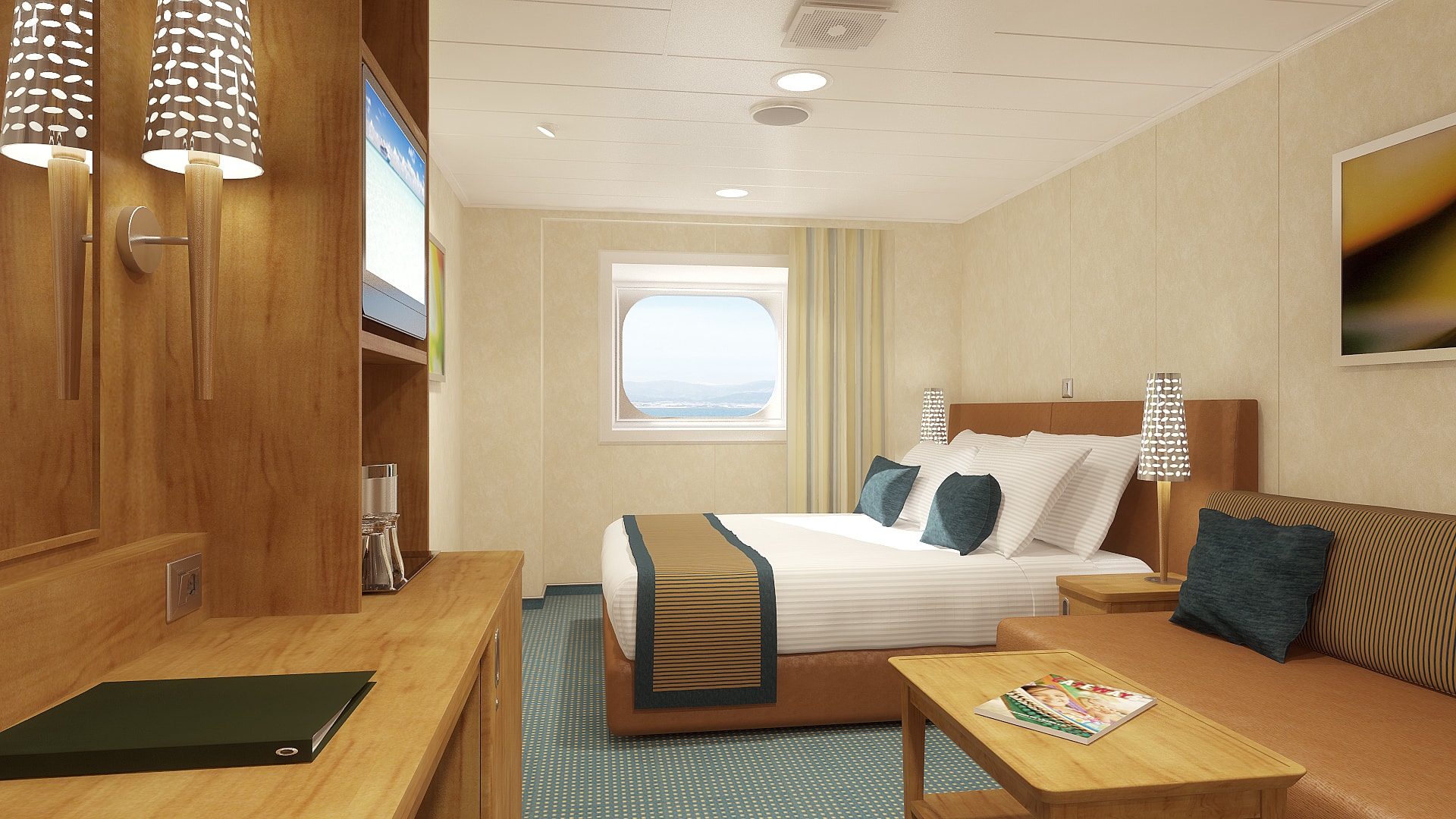 When comparing oceanview vs. balcony cabins, you will notice some similarities. Both balcony and outside staterooms will feature two twin beds that can be combined into a queen-sized bed, nightstands, a closet and other storage space, and a private ensuite bathroom with toilet, shower, and sink. Oceanview and balcony cabins receive the same perks and amenities. If you're looking for specialty cabins, such as spa or family-friendly staterooms, you can find them in either category, depending on the ship. 
That's where the similarities end. Consider the following factors when choosing an oceanview vs. balcony cabin to determine which is the best fit for you.
Size: Balcony cabins are usually – but not always – a bit larger than oceanview cabins. (Check deck plans, cabin stats, and cruise message boards to discover the location of above-average outside cabins.) Balcony cabins always have some kind of sitting area with a small sofa or easy chairs and a coffee table. The larger outside cabins will also have this extra living space, but the smaller outside rooms might not. If extra space and a sitting area are important to you, you'll want to book a balcony cabin – or look for an extra-large oceanview stateroom.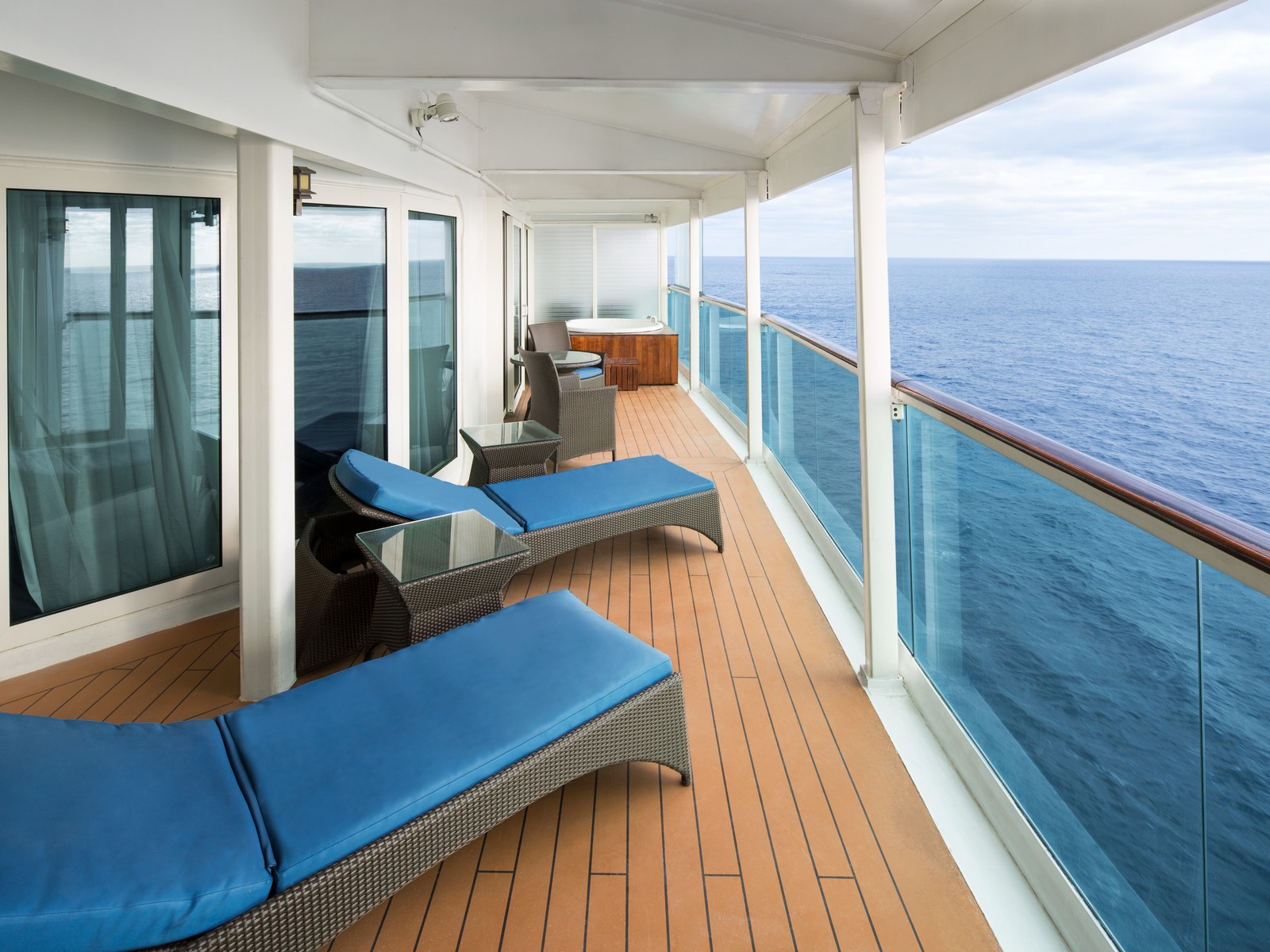 Price: Oceanview cabins are nearly always cheaper than balcony rooms, so outside rooms are the better bet if you have a tight budget.
The exception to this rule is that specialty outside cabins (such as spa or family cabins) might be priced higher than standard balcony cabins because they come with extra perks. In addition, cruise lines will occasionally have sales when balconies are priced the same as outsides. Keep an eye out for these, or check with a travel agent, if you need to save money but would love a balcony cabin.
Outdoor space: The glaringly obvious difference between oceanview and balcony cabins is that balcony cabins have that private veranda and outside cabins do not. If you prefer a quiet alfresco retreat for the exclusive use of your travel party, it's worth it to book that balcony cabin. Also, if you tend to get seasick, want to let fresh air into your cabin, or like to check the temperature outside before getting dressed, you'll want to book a room with a balcony.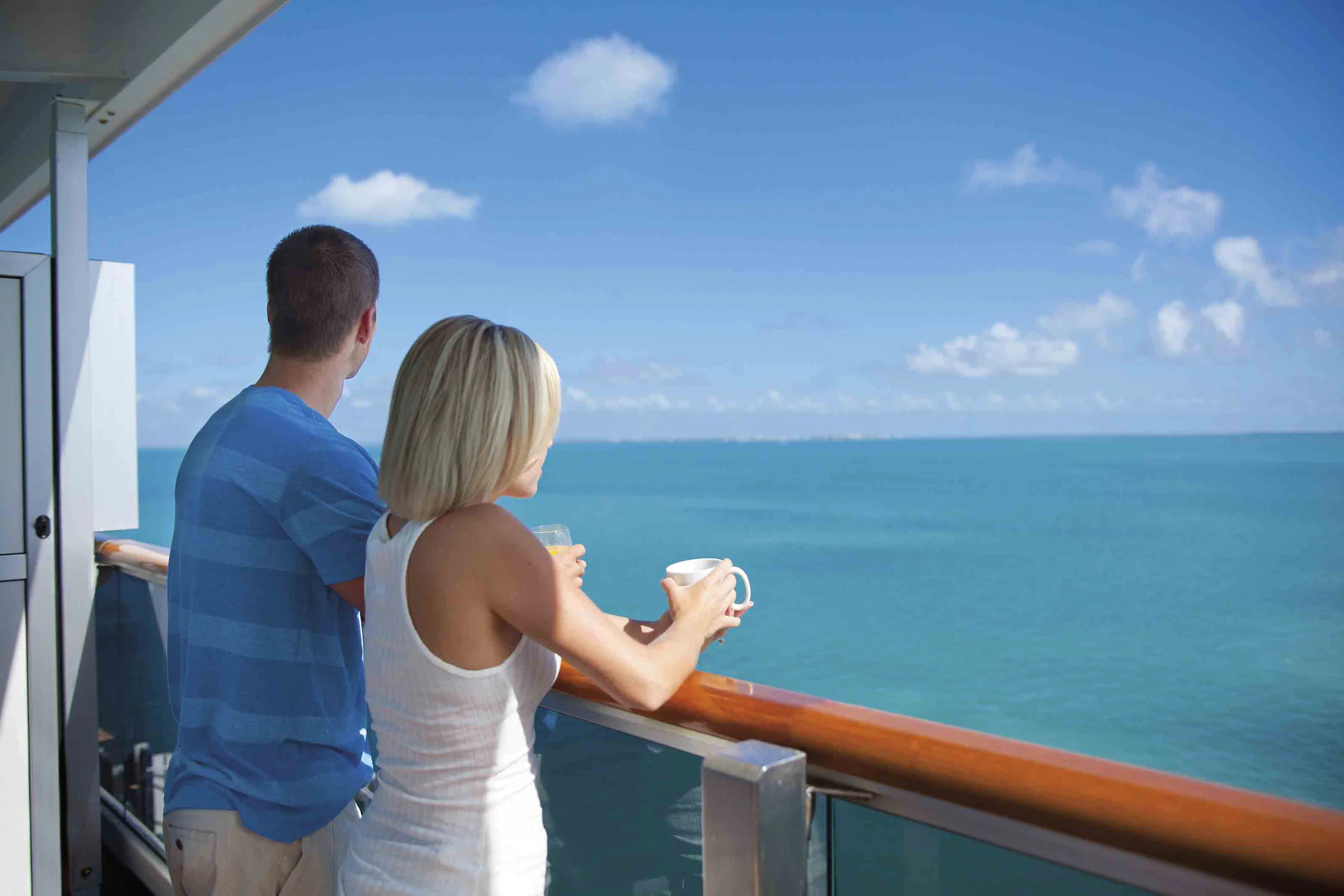 On the other hand, if you prefer spending your outside time on the pool deck, or if you're on a cold weather cruise, you might not want to pay for a veranda you rarely use. It's lovely to enjoy scenic cruising in Alaska or Norway from your balcony, but you only get a small slice of the view. The more majestic, 360-degree views can only be had on the ship's public outer decks, and you might find yourself ditching your private space for the open decks up top. In that case, a window might be sufficient, and you can save your money for tours in port or nice dinners onboard.
Location: Balcony and oceanview cabins are not found equally across all decks or even in the same section of each deck. The cruise ship location you desire – upper or lower decks, forward vs. midship – may dictate which type of cabin you choose.
For example, on a newer ship like Royal Caribbean's Oasis of the Seas, where balcony cabins are the main cabin type onboard, all the outside cabins are found either on Deck 3 or clumped together at the bow of the ship, a very long walk from the elevators and an area of the ship that can feel lots of motion.  There are no outside cabins at all on Deck 6.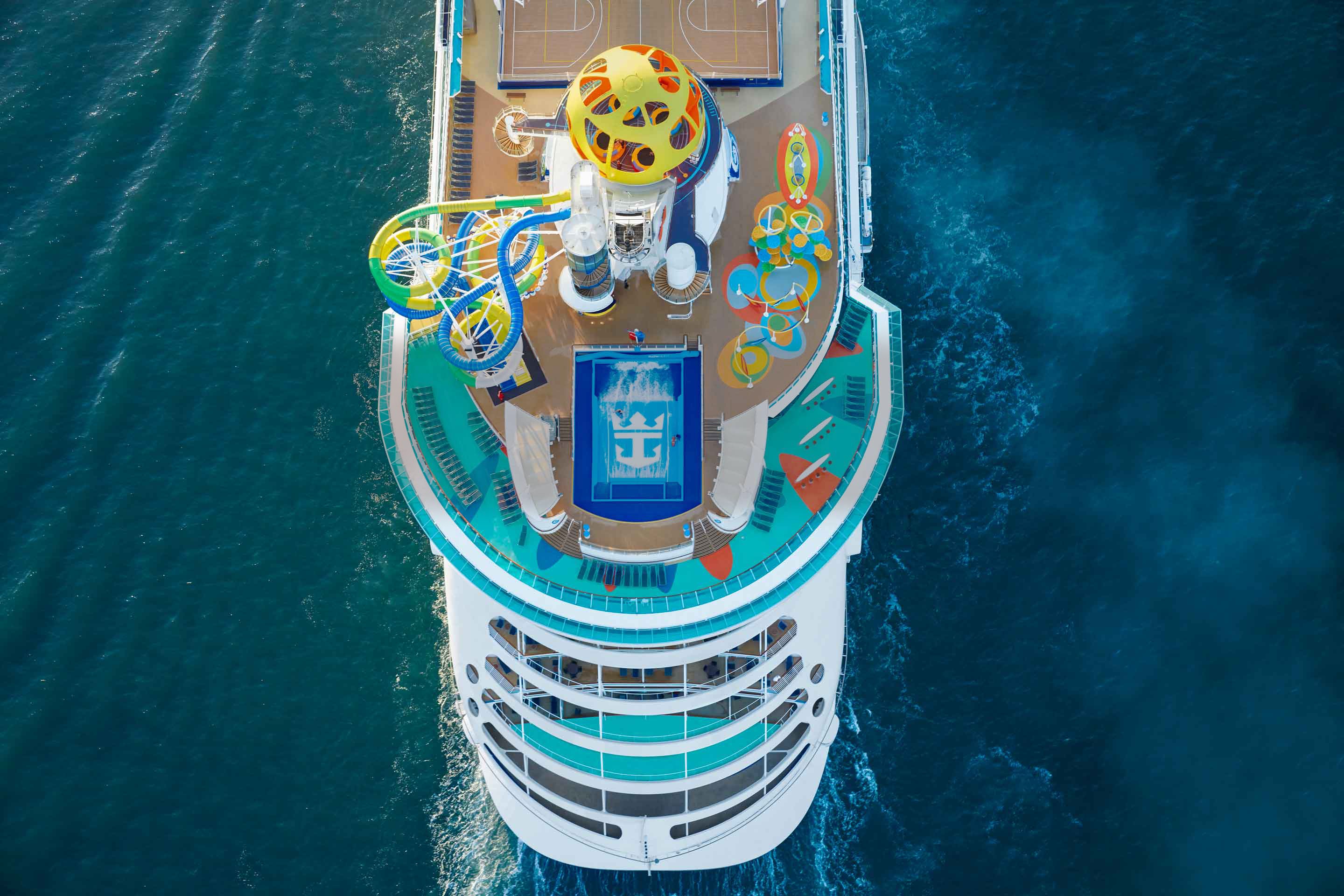 On the other hand, you can't find a balcony cabin lower than Deck 6. If you want to be on the lowest deck possible, you'll need to book an outside stateroom. If you prefer to be higher and more centrally located, you'll have to select a balcony room.
An older ship like Vision of the Seas presents a very different scenario. On that ship, only one deck offers standard balcony cabins; most of the accommodations with balconies are higher-priced suites. Outside cabins, unlike on Oasis, are plentiful and can be found on every cabin deck and centrally located, as well.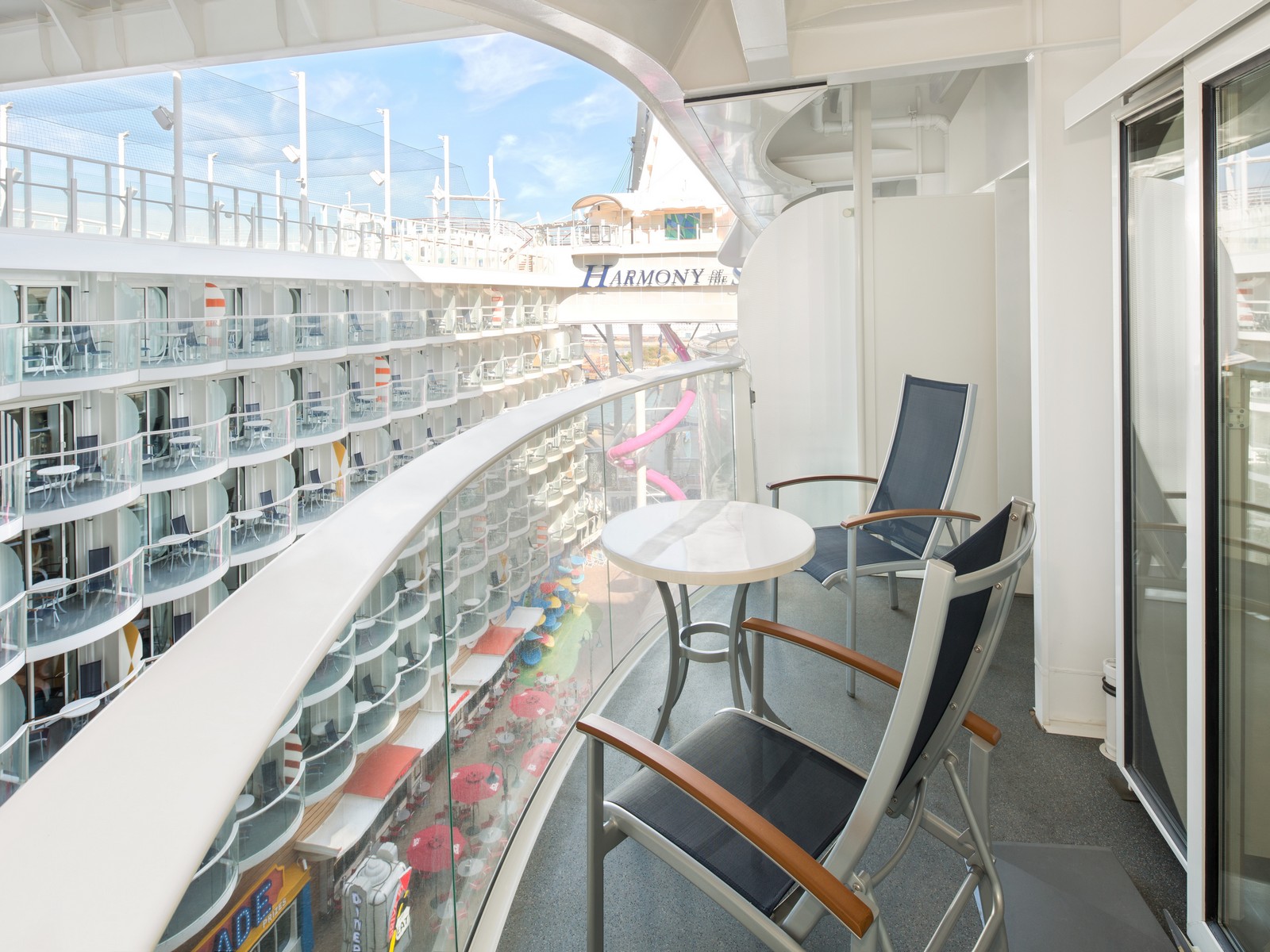 If all of these details have your head spinning, here's the summary of when to book an oceanview vs. balcony cabin:
Book a balcony cabin if you have a larger vacation budget and will definitely make use of a private outdoor space for relaxing or simply enjoying the fresh air.
Book an outside cabin if you want natural light in your cabin but want to save your money for activities on and off the ship because you don't spend much time in your room.
Still confused about cruise rooms? Learn more about how to choose a cruise ship cabin.