One of the biggest cruise lines in the industry is Norwegian Cruise Line. With sailings around the world, you are sure to have an amazing experience onboard Norwegian's cruise ships while visiting gorgeous and often exotic destinations. 
If you've never sailed onboard a Norwegian cruise ship, you might be feeling overwhelmed. When it comes to being a first-time cruiser with a new cruise line, a little research can go a long way to make sure you are prepared. You don't want to miss out on any of the best experiences onboard because you weren't totally prepared.
Luckily, Norwegian's cruises have a big emphasis on flexibility to ensure you have a carefree, easy vacation. You can board a Norwegian cruise ship with no plans and still have an amazing cruise.
Image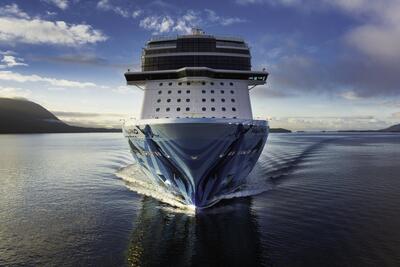 Those who have cruised before can expect to find a similar experience when sailing with Norwegian. All the things you love about cruising can be found onboard Norwegian's ships: plenty of food, entertainment, fun, and relaxation!
But, each cruise line has its own unique offerings and amenities that can be helpful to know to make the most out of your vacation, whether it be a short Bahamas sailing, weeklong Caribbean itinerary, or European dream trip. 
If you're new to sailing on Norwegian Cruise Line, check out our best tips and tricks before cruising to help you have your best vacation yet!
1. Free at Sea Perks
Image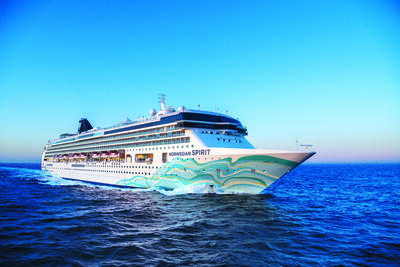 Norwegian Cruise Line is known for offering its Free at Sea special, which allows cruisers to select up to five different perks to be included in their cruise fare. These perks include the specialty dining package, shore excursions, Wi-Fi package, beverage package, free airfare and friends/family sail free. 
Those sailing in suites will be able to select all perks, while those sailing in an inside cabin are able to select one. It might even be worth considering an upgrade to the next cabin tier to have more perks included, depending on the cost of upgrading. 
Another bonus tip - Norwegian will let you upgrade your Free at Sea beverage package to the premium package for an additional fee. Make sure you look at what's included in your perks and determine if upgrading to a more inclusive beverage package makes sense for you. 
2. Latitude Rewards
Image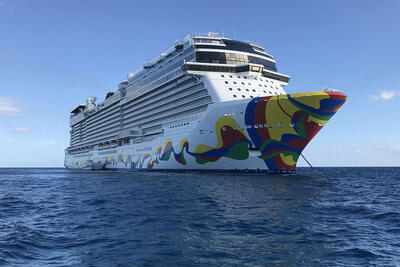 Before embarking on your cruise vacation, make sure you're enrolled in Norwegian's Latitudes Reward program, which is the cruise line's loyalty program. You will earn points for each cruise you take, which can help you receive awesome loyalty benefits in the future. 
Typically, you will earn 1 point for every cruise night. Those who book The Haven or a suite will earn an additional point for each cruise night. Those who book a Latitudes Rewards Inside Offer will also receive an additional point for each night of their sailing. 
It's a free and easy way to earn perks when you cruise.
Even with one cruise point, you can earn special offers for future cruises, discounts onboard and early access to announcements. Higher tiers receive more lucrative benefits, such as free specialty dining, exclusive cocktail parties, internet package discounts, wine tastings and concierge service.
Note that you must be 18-years-old or older to register for the Latitudes Rewards Program. Minors will receive credit for all past cruises with Norwegian upon their 18th birthday. Keep track of these voyages to ensure the appropriate number of points are received. 
3. Download the App
Image
In the modern age of technology, cruise lines have been adopting apps to enhance the onboard cruising experience. 
Before embarking on your NCL cruise, be sure to download the Cruise Norwegian app. You can access shore excursions, onboard entertainment, specialty dining options, spa treatments and more - all before you even step on the ship!
The Cruise Norwegian app will also let you check in online to help you save time when arriving at the pier. 
This app is also what enables you to chat, for a fee, with other guests during your voyage.
During your cruise, the app can help you track your account and any onboard purchases, along with reviewing the daily schedule for activities happening throughout the cruise. 
4. Freestyle Dining
Image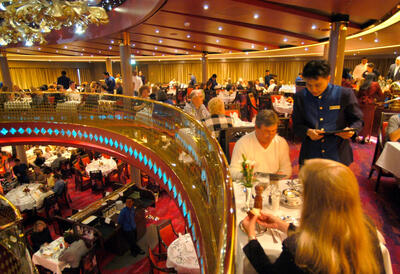 One of the biggest perks of sailing with Norwegian Cruise Line is the option to have Freestyle Dining. This was an idea pioneered by Norwegian Cruise Line as an innovative way to allow cruisers more flexibility with dining. Vacations are meant to be easy and carefree, so Norwegian wanted to give cruisers more flexibility.  
Traditional dining normally has an early and late seating in the dining room; some cruise lines will also seat you with strangers at the same table. This isn't everyone's cup of tea, as dining with strangers might actually be stressful for some! And eating at the same time every night can get old. 
Freestyle Dining allows you and your travel group to eat wherever and wherever your heart desires. With multiple dining options onboard, you will find plenty of options each night for dinner.
However, prepare to have a wait time during peak dining hours. Most cruisers tend to eat around the same time in the evening, so you might find that you can't get seated immediately. This leads us to our next tip!
5. Make Reservations
Image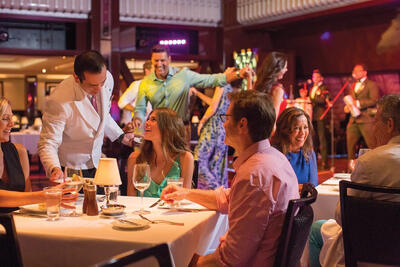 If you don't want to wait and prefer to have a set time for dinner each evening, you can make reservations in the main dining room and for specialty restaurants ahead of time. 
Before your cruise, you can access your reservation and reserve the time that works best for you and your travel party. 
As cruise ships are being built to hold thousands of passengers, it's becoming increasingly more important to reserve speciality dining and shows. The most popular venues and shows will fill up quickly.  
It would be a shame to miss out on the festivities, and you can always cancel if you change your mind once you get onboard. Reservations open 90-120 days before sailing, so prepare look for reservations that might fit your schedule. If anything, it's good to have a backup plan.  
6. Try O'Sheehan's
Image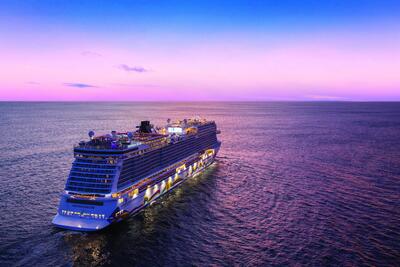 A beloved spot onboard Norwegian's ships is the O'Sheehan's Neighborhood Bar & Grill. You can find this restaurant on more than half of Norwegian's cruise ships. With a pub feel and plenty of comfort foods, it's easy to see why this spot is loved by many.
This complimentary venue is open 24/7 and offers breakfast, lunch and dinner. On the menu, you can find lots of pub food favorites, such as wings, fish and chips and pot pie. Some evenings you can even snag prime rib.
In fact, if you're looking to avoid lines at the buffet in the morning, head to O'Sheehan's for breakfast! They offer both a hot and cold breakfast selection and it's made to order.
Loyal Norwegian cruisers love O'Sheenan's for breakfast because it's generally more quiet and relaxing than the buffet. 
7. Rides During Off-Peak Times
Image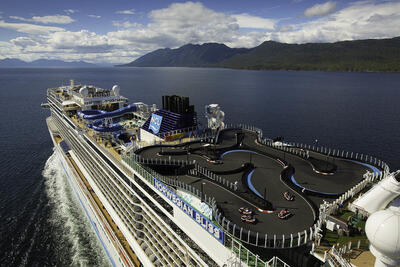 Norwegian's newest ships have more onboard thrills than its older, smaller ships. You can race around the top deck on the world's only 3-story GoKart track. There's plenty of more thrills as well, such as huge waterslides, laser tag, and ropes courses. Norwegian actually has one of the biggest waterparks found at sea. 
You can even walk The Plank, which is an 8 ft long platform that protrudes off the side of the ship and allows you to test the strength of your sea legs! Feel like Jack Sparrow while you venture off the top deck onto the plank, which is sure to get your adrenaline running.
Prefer a free falling dry slide? The new Norwegian Prima has it! 
If you're sailing on one of Norwegian's bigger ships, you'll probably find wait times for the most popular attractions onboard.
Image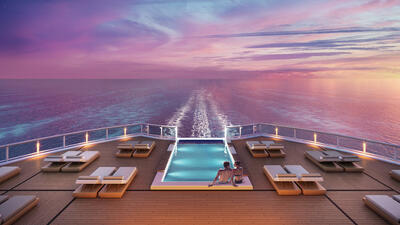 Consider trying the attractions during off-peak times to beat the crowds. If you're docking in a port that doesn't excite you, use that opportunity to try out the onboard thrills. Often, you can ride the attractions on the first day of the cruise after boarding. Right before dinner is another great time to try some of the thrills.
Take a look at your cruise compass and consider when you can squeeze in the most popular rides. There are plenty of cruisers that will wait until the last sea day to try everything, so try to utilize other times during the cruise.
You can also make a reservation for certain attractions when you board the ship. This can be done on your stateroom TV; but book right after you board because spots will fill quickly! 
8. Enjoy Outdoor Spaces
Image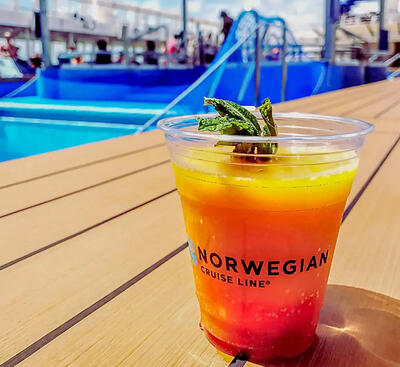 Norwegian's cruise ships have tons of outdoor space to be enjoyed, which is great for cruisers who want to spend more time outside. While some cruise lines seem to be cramming more indoors, Norwegian has been incorporating more outdoor spaces into its ship designs. 
Norwegian's newest ships have an even greater emphasis on outdoor dining with more options available to enjoy the open air and ocean views. 
You can even find dining spaces onboard that feature both indoor and covered outdoor seating. This is a great opportunity to enjoy a unique outdoor dining experience. Nothing beats enjoying the fresh sea breeze while indulging in a delicious meal during your cruise!
9. Shareholder Benefit
Image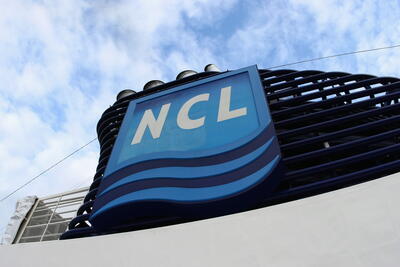 Cruisers who own at least 100 shares of Norwegian Cruise Line Holdings Ltd are eligible to receive onboard statement credit. This applies to any sailing in which they still actively hold shares.
Those who qualify will receive up to $250 onboard credit during their sailing. Those sailing on an itinerary with 15 days or more days will earn the full $250. Shorter cruises from 7 to 14 days will earn $100. Cruises less than 6 days will earn $50 for their cruise. 
This is a great perk for loyal Norwegian cruisers! To request the onboard credit, locate the request form on Norwegian's website prior to embarking on your cruise. Once approved, you will find the credit added to your onboard expense account.