Royal Caribbean shared with customers that are booked on an Alaska cruise its new Covid-19 health protocols for ships visiting The Last Frontier.
Royal Caribbean's Alaska cruise season begins in late April, and the new policies apply to cruises sailing from the United States or Canada.
Here's a look at the covid policies onboard ships cruising to Alaska from the U.S. and from Vancouver, British Columbia through May 31, 2022. 
Alaska cruise vaccine requirements
Image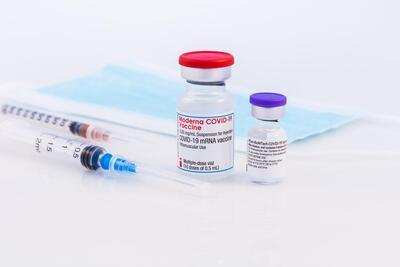 All passengers 12 years old and older must be fully vaccinated, with the last regiment taken at least 14 days before sailing date.
Boosters are not required, but they are recommended.
Children between the age of 5-11 are not required to be vaccinated, but they will be expected to follow other protocols.
All crew members will be fully vaccinated.
Covid tests for Alaska cruises
Image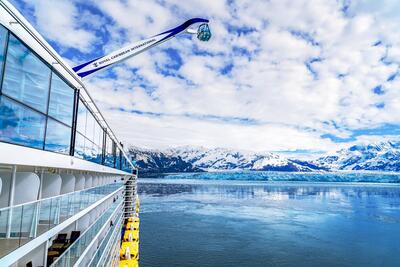 Everyone, regardless of vaccination status, will need to take a pre-cruise Covid test.
Vaccinated passengers are required to show a negative result from a PCR or antigen test, taken no more than two days before boarding day.
Unvaccinated children ages 2 to 11: PCR test must be taken no more than 3 days prior to sailing — but not on boarding day. Antigen tests are not accepted for unvaccinated guests.
Pre-cruise covid tests are the responsibility of the guest.
Instead of a negative pre-cruise test, a Certificate of Recovery and a positive PCR test taken between 11-90 days prior to our sail date can be provided to sail with Royal Caribbean.
Guests under 2 years of age will not be tested.
Onboard testing
Image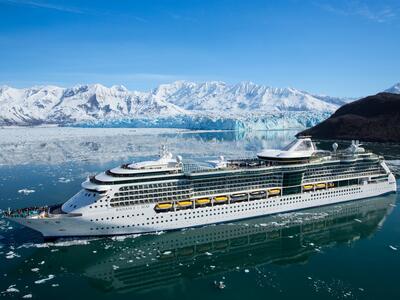 Unvaccinated children between 2 and 11 years old will have to take an additional complimentary test at the cruise terminal on disembarkation day.
Unvaccinated kids ages five to 11 will receive a complimentary mid-cruise antigen test before visiting or disembarking in Canada.
For cruises disembarking in the U.S., children ages two to 11 will be tested no more than one day before arrival.
All pre-disembarkation testing will be done free of charge.
Face masks on Royal Caribbean Alaska cruises
Image
Masks are fully optional on Royal Caribbean cruises to Alaska if you are fully vaccinated.
Unvaccinated children are expected to wear masks indoors and in crowded settings.
Masks are required of all children, whether vaccinated or not, while in Adventure Ocean.
Anyone under 2 years do not have to wear a mask at any time. 
Alaska shore excursions
Image
There are no restrictions for passengers visiting Alaska on shore excursions, regardless of if they are vaccinated or not.
Royal Caribbean is still working with Canada to finalize protocols and requirements for going ashore in Canadian ports of call. 
Dining policy for families with unvaccinated children
Image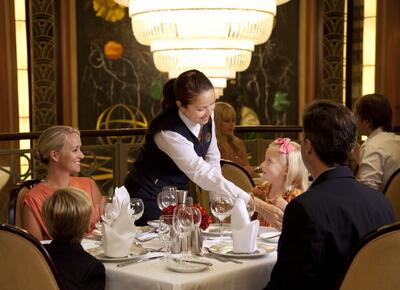 Vaccinated guests in the Main Dining Room may dine with other vaccinated guests outside their travel party.
Families with unvaccinated kids will be assigned a table of their own. 
Canada's requirements
Canada has added an addition bit of paperwork for cruise ship passengers in that everyone is required to download the ArriveCAN app or complete the mandatory arrival information on the ArrivCAN website.
This applies whether guests are departing on their cruise from Canada, ending the cruise in Canada, or visiting the country as a port of call.