Due to supply chain issues and challenges that Norwegian Cruise Line has faced, Norwegian Prima's first sailing has been cancelled.
The cruise line has sent passengers an email, who are currently booked to sail with the new ship. The email explained to guests that the cruise line has been forced to delay Norwegian Prima's inaugural voyage due to supply chain challenges.
Image
(Norwegian Prima, stateroom rendering)
Norwegian Prima was originally scheduled to set sail on August 17th 2022, on an eight-night itinerary from Amsterdam, The Netherlands to Reykjavik, Iceland. The ship was scheduled to visit ports of call including Brussels, Bergen, Geiranger, Akureyri, and Isafijordur.
Image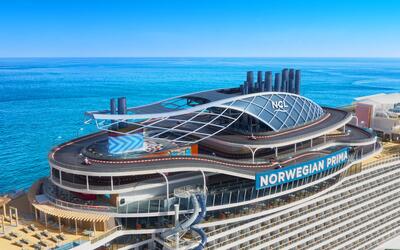 The cruise line has stated that guests who were booked on this cancelled sailing will automatically receive a full refund. Additionally, Norwegian Cruise Line also offered all passengers a 25% discount off their next cruise with the cruise line. This discount is limited, as it will expire on May 2nd 2023, guests would need to book their next sailing before this date in order to take advantage of the discount.
Norwegian Cruise Line sent a letter to impacted guests, saying the following, "we value your loyalty and always aspire to provide you and your loved ones with the experience of a lifetime. This is why we are so sorry to inform you that as a result of supply chain challenges, we are forced to cancel Norwegian Prima's August 17, 2022 sailing from Amsterdam, Netherlands."
Due to this cancellation, Norwegian Prima's new maiden voyage is set for September 3rd 2022 from Amsterdam. This sailing will consist of a 10-night cruise, ending in Copenhagen on September 13th.