Starting today, May 2nd 2022, Carnival Cruise Line's final ship to return to service, is resuming operations from Seattle, Washington. With the return of Carnival Splendor to service, it marks an important day for Carnival Cruise Line.
Over a period of the last ten months, Carnival Cruise Line has been operating a gradual and phased restart of its fleet, bringing them back into service one at a time, following the pandemic. The cruise line has continued to monitor safety guidelines and policies for its ships and passengers.
Carnival Splendor's return to service means that Carnival Cruise Line now has all of their fleet in operation, this will be the first time since March 2020. Carnival Splendor will be welcoming its first passengers in over two years, since the beginning of the pandemic.
Image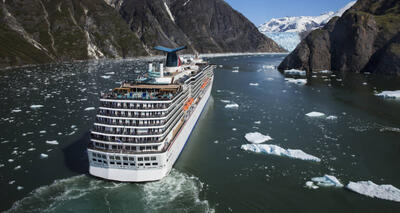 Starting today, Carnival Splendor will begin its season in Alaska, and will depart from Smith Cove Cruise Terminal 91 in Seattle, Washington. Carnival Splendor's first cruise back will consist of an 8-day roundtrip itinerary that will make stops in destinations such as: Skagway, Juneau, Icy Strait Point, and Ketchikan. This ship will also make a visit to British Columbia, visiting Victoria.
Carnival Splendor is currently scheduled to offer Alaska sailings through the end of August 2022. Most of the itineraries will consist of a 7-night cruise. The Carnival Splendor will additionally be sailing through the Tracy Arm Fjord while on its Alaska itineraries.
For the summer season in the southern hemisphere, Carnival Splendor will be transitioning from Alaska to Australia.
Image
(Icy Strait Point, Alaska)
The Carnival Splendor was constructed in 2008, and received some large upgrades as part of Carnival's Fun Ship 2.0 updates. Some of these updates included new dinging options, new bars, and a new Serenity Retreat, which is an adults-only deck area.
Carnival Splendor is capable of accommodating up to 3,012 passengers and 1,150 crew members.
While Carnival Splendor has returned to operation, and marks the return of Carnival Cruise Line to full service, the cruise line did retire some of its older ships during the months of the COVID-19 pandemic. Carnival Cruise Line perviously retired five Fantasy-class ships: Carnival Fantasy, Carnival Fascination, Carnival Imagination, Carnival Inspiration, and Carnival Sensation. This coming October 2022, the Carnival Ecstasy is scheduled for retirement.
Image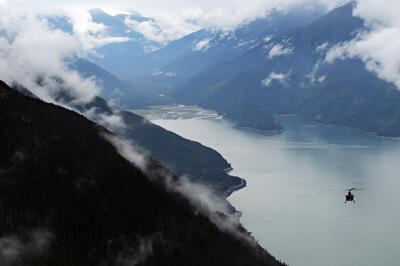 (Skagway, Alaska)
However, Carnival Cruise Line is also hard at work adding new ships to its fleet. The Carnival Mardi Gras made its debut in July 2021. Another new ship, the Carnival Celebration, is currently scheduled to make its debut in November 2022.