After more than two years, all 26 of Royal Caribbean Cruises ships are officially back in service for the first time since the COVID-19 pandemic shutdown in March 2020.
The cruise line company is celebrating this important next step with a live stream, giving prospective guest, fans, and individuals a look at the largest cruise line fleet in the world.
"For the first time since March 2020, the world's largest fleet is officially back with all 26 Royal Caribbean ships sailing with vacationers and our crew delivering the memorable vacations our guests have come to expect. To celebrate, the global cruise line will launch its first-ever fleet wide live stream on Facebook and Instagram. The virtual event will span 26 ships, 8 countries and 7 time zones while our guests sail to and from destinations around the world. Live streaming will begin at 11am ET to coincide with Rhapsody's departure from Rome," said Royal Caribbean in a recent press release.
Image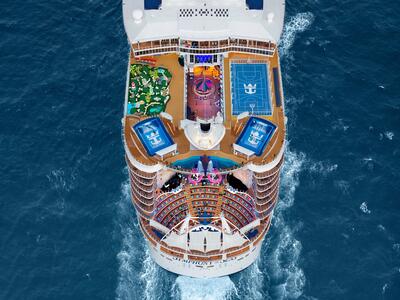 Royal Caribbean's Rhapsody of the Seas will begin sailing Monday in European waters, on a 7-night itineraries to destinations such as Italy, Greece, Croatia, France, and Spain.
Royal Caribbean stated, "to date, Royal Caribbean International has delivered memorable vacations to more than two million friends and families, cruising to 160 destinations across 2,000 voyages. Key to achieving this milestone is our passionate, committed and friendly crew members - 55,000+ individuals who've returned to their homes in the Royal Caribbean International fleet."
Royal Caribbean International has taken many precautions in order to ensure, to the best of their ability, their guests' health and safety. The first Royal Caribbean ship to return to service in December 2020 was Quantum of the Seas, sailing out of Singapore. After that, Royal Caribbean International hit a major milestone in the cruise line's return to service timeline, when 13 of its cruise ships rejoined the active fleet in August 2021.
Image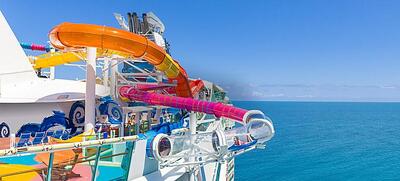 "We don't expect that… someday somebody blows a horn, and all the ships start operating right away. We think that it will be a gradual start, a little bit like society is opening up gradually," said Royal Caribbean Group Chairman and former CEO Richard Fain, at the start of Royal Caribbean's ships returning to service.
Cruise lines have now reached the point where they are approaching pre-pandemic operations. Royal Caribbean ships have been able to fully resume sailings in the United States, Europe, and the Caribbean.
Royal Caribbean has reached important milestones when it comes to approaching pre-pandemic cruise operations, and has indicated that they expect to experience great success this year.
Image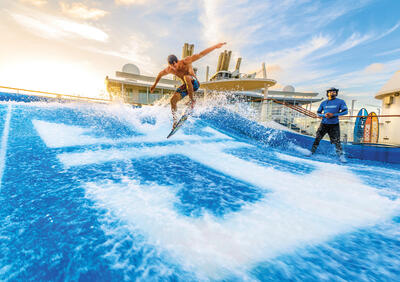 With all 26 of Royal Caribbean's ships resuming service, the next phase in the recovery process for the cruise line, is filling their ships to capacity. Since the relaunching of cruise ships, many cruise lines have operated sailings at a reduced capacity.
"And as we head towards Memorial Day weekend, we're going to see significant percentage of our sailings at 100% and greater," stated Michael Bayley, the CEO of Royal Caribbean International.