Disney Cruise Line has extended their cruise date flexibility policy through September 30th 2022.
This cruise date flexibility policy currently applies to all sailings with Disney Cruise Line that begin on or before September 30, 2022. Before this update, Disney Cruise Line was offering their cruise date flexibility through the end of May 2022. 
Disney Cruise Line made a statement to all guests who are currently booked on a Disney Cruise Line sailing on or before September 30, 2022. This statement was via email to passengers, "all of us at Disney Cruise Line hope you and your family are staying well. We want to let you know that our temporary Cruise Date Flexibility option now applies to sailings commencing on or before September 30, 2022, regardless of booking date."
Image
"With Cruise Date Flexibility, guests have the option to change their sail date, up to 15 days prior to their cruise departure, to another select sail date commencing prior to September 30, 2023. Standard prevailing rates and other terms and conditions apply. Visit our Book With Confidence page on DisneyCruise.com for details if you're interested in exploring alternate sailings. In addition, for sailings through December 31, 2022, we are temporarily extending final payment until 60 days prior to sailing for guests booked in unrestricted stateroom categories. We look forward to welcoming you aboard and making magic for you and your loved ones."
Overall, booking a Disney Cruise Line sailing that includes cruise date flexibility means that guests can alter their cruise date up to 15 days before their booked cruise itinerary is scheduled to begin.
Image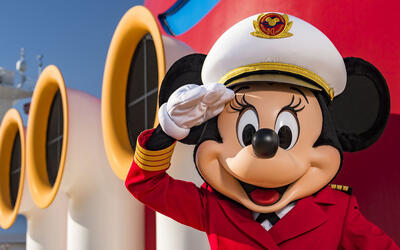 Additionally, Disney Cruise Line is extending the deadline for final payment of cruise bookings to 60 days prior to a cruise departure, through December 31, 2022. The extension of both the cruise date flexibility policy and the deadline for final payment are to help ensure that guests feel comfortable booking their next cruise.