Moving up the ranks of a cruise line's loyalty program is a goal for many cruisers. Although it's free to join a cruise line's loyalty program, you can receive many lucrative benefits as you reach higher status tiers. 
Pretty much all major cruise lines have a loyalty program. For example, Royal Caribbean, Carnival Cruises, Norwegian Cruise Line, MSC Cruises, and Celebrity Cruises all have respective loyalty programs that rewards cruisers. Anyone can enroll in these programs for free and start earning points towards loyalty status.
Some of these lucrative benefits include daily free alcoholic drinks, free internet usage, complimentary laundry, access to exclusive lounges, and more.
Image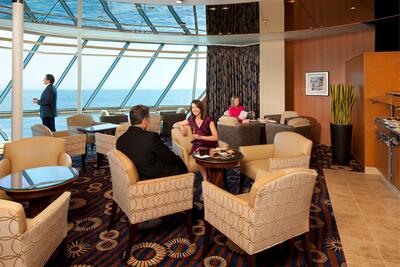 Once you reach the tippy top of the loyalty ladder, you can even earn a complimentary cruise on some cruise lines. 
Of course, the lower tiers of a loyalty program have fewer benefits, but you can still receive promotions, discounts and offers that non-program members won't have access to. When it's free to join, anything that saves you money is just money in your pocket. 
It's not surprising that people want to move through the program ranks faster. The higher your status, the more free perks you'll receive each cruise. 
Image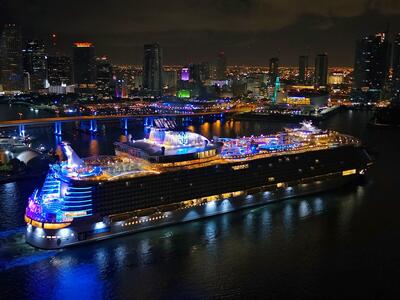 For each night you cruise with a cruise line, you'll earn one point towards your loyalty status. 
Based on our cruising expertise, here are some of the best ways to move through the cruise line loyalty program faster. 
Cruise Consistently
Image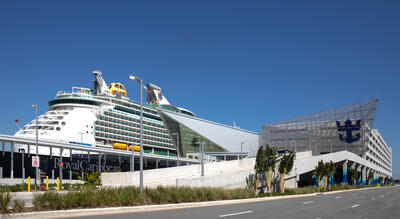 This might be obvious, but make sure you are maximizing your time and money by vacationing with the same cruise line. If you're hoping to move up the loyalty program for a specific cruise line, it's best to choose which cruise line you plan to cruise with and stick to it. 
Loyalty programs are based on the premise that loyal customers are rewarded for their returning business. Therefore, it doesn't make sense to bounce around from cruise line to cruise line and maintain low status on each one. 
Your time and money are better spent by sticking mostly to one cruise line so you are earning points towards a higher status. 
Cruise in a Suite
Image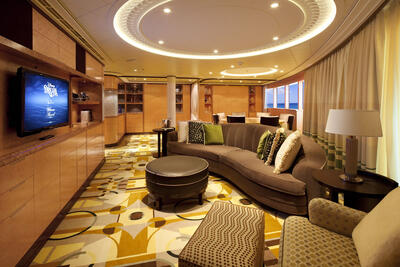 Cruising in a suite is one of the most efficient and cost effective ways to move up a cruise line's loyalty program ranks. For some cruise lines, including Royal Caribbean and Norwegian Cruise Line, you will earn double points for cruising in a suite rather than an inside, outside or balcony stateroom.
With just one point per night on a 7-day cruise, you would typically only earn 7 points. In a suite, you'd earn 14 points on that same cruise. If you cruise a few times a year, those points will add up quickly. 
Although suites can be the most expensive staterooms on a cruise ship, you can still snag some really great deals on lower-end suites (like Junior Suites). If moving up the loyalty ranks is your goal, then cruising in a suite should be one of your top strategies. 
Consider Solo Cruising
Image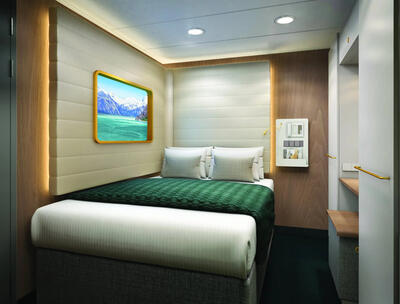 This one takes a little bit of explaining, but you can potentially earn 3 points each night on a cruise to help propel you through the loyalty program ranks. 
Solo travel is becoming increasingly popular, but cruising solo is a bit more complicated. Most of the time, you have to pay for double occupancy for a cruise ship stateroom even if only one person is sailing. Although there are cruise lines that have started to offer solo cabins, these are very limited. 
Depending on the cruise line, some higher tier loyalty members might only be charged 150% for a solo occupied stateroom compared to the 200% double occupancy price. 
Image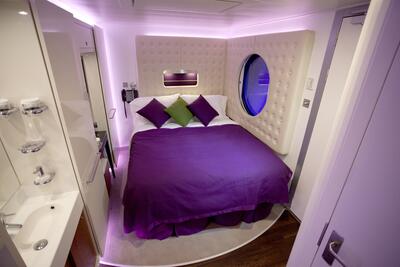 If you cruise solo and pay double occupancy, you can earn double points towards your loyalty status. For those who have a bigger budget, you could even sail solo in a suite to earn 3 points each night!
If you have a spouse tied to your account, your statuses are tied together. Therefore, if you earn 14 points on a cruise by traveling solo, your spouse will also receive 14 points without even having to cruise. 
Double Points Promotions
Image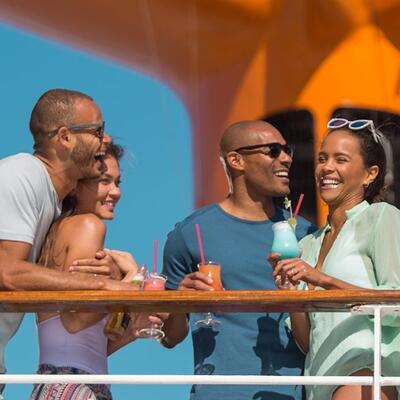 Although it's rare, cruise lines will sometimes offer double points promotions where you'll earn 2 points per night instead of just 1 point. This is an easy way to earn extra points without having to book a suite or sail as a solo passenger. 
Royal Caribbean recently offered double points for all cruises throughout 2021, which was certainly to increase business after the pandemic cruise shutdown in 2020. 
These promotions are great because they apply to any stateroom - even the cheapest inside cabin will qualify for double points! Most of the time, you have to pay a pretty penny to earn double points in a suite, so taking advantage of a promotion can save you a ton of money. 
Book Cheap Cruises
Image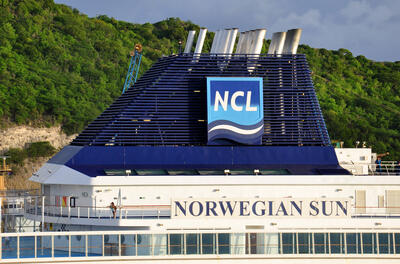 Cruise line loyalty points are earned by number of nights, not amount of money spent. This is crucial to understand! Unless you're in a suite, every cabin will earn 1 point per night on a cruise, regardless of how expensive your cruise was.
This means an inside cabin earns the same points as a spacious balcony cabin, even though it's a fraction of the cost. If you sail in a balcony on a brand new ship, you'll be earning the same number of points as sailing in an inside cabin on an old ship.
Use this to your advantage! Booking a cheap stateroom means you can cruise more often to earn more nightly points! 
Of course, not all budgets allow for non-stop cruising (don't we all wish that was the case, though?). Some people live close to a cruise port and can take advantage of last minute cruises and weekend cruises. This inherently allows people to move up the loyalty ladder faster and cheaper than others. 
Book Transatlantic or Transpacific Cruises
Image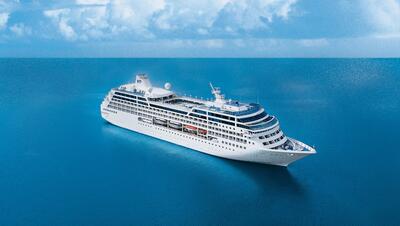 One great strategy could be cruising on a transatlantic or transpacific cruise. These sailings involve a cruise ship crossing from one continent to another at the start and end of a cruising season. 
It's common for a cruise ship to sail the Caribbean in the summer and then reposition to Europe for a summer season. The same thing happens when cruise ships sail in Australia or New Zealand in the winter and then reposition to Alaska for the summer. 
Transatlantic cruises are often very cheap and take 12-14 days to sail across the ocean. On an older and smaller ship, you can pay as little as $35 per person per day for a transatlantic cruise. This is one of the cheapest ways to earn 12-14 loyalty points!
Image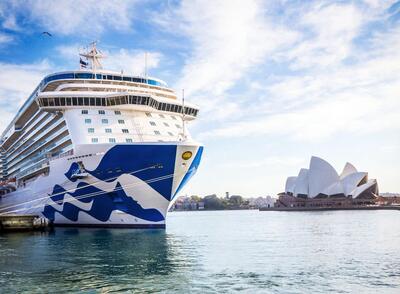 Even if you cruise solo on one of these itineraries, you are only paying $70 per day to earn double points in an inside cabin. That would amount to $900 for 24 cruise points with one sailing - which isn't a bad return rate! Mind you, a 12-night transatlantic solo cruise isn't for everyone. 
This is a great strategy if you have a flexible schedule and you're looking to move up the loyalty program ranks faster. 
Book an Extra Cabin
Image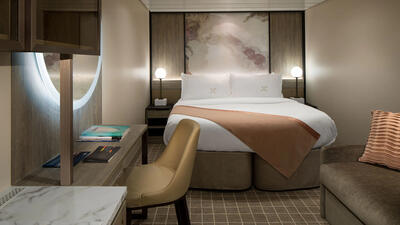 Apparently this is a secret tip from those who reach the top tier loyalty status with cruise lines. In actuality, this strategy only works if you receive a discount for booking a solo cabin, which happens at a certain tier on some cruise lines. 
This strategy has 2 components and only makes sense if you have 2 people sailing but want it to appear as though you are both sailing separately. First, one person books a suite as a solo guest to earn triple points. The second person books an inside cabin on the same sailing to keep the first person as sailing 'solo'.
This is because both people in one suite would only accrue the double points. With both people receiving a solo cruise discount and appearing as solo cruisers, the points earned are maximized for the cruise. 
Image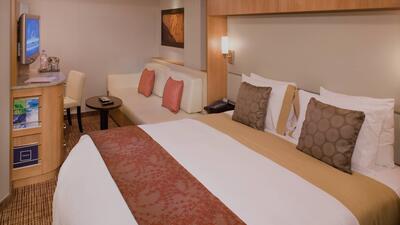 It might seem like a crazy idea, but cruisers have reported that it doesn't always cost as much as you'd expect.
An idea like this might be controversial; some might see this as wasteful to book a cabin with no intent of using it, but it could be a loophole strategy to move up the loyalty ladder quickly. In practice, it's probably best to do this on a cheap cruise that's sailing during the off-season. For some, it could also be nice to have an extra cabin nearby for storage and an extra bathroom. 
Final Thoughts
Image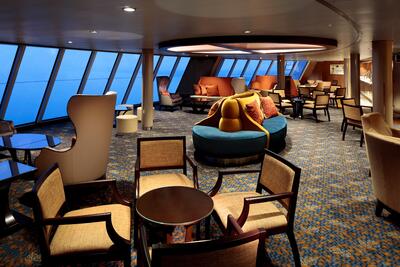 If you want to work your way up the cruise line loyalty ranks, the cost of strategic cruising needs to be worth whatever benefits you receive as a top tier loyalty member. I would recommend researching the benefits you'll be receiving at the top tier status and determining the monetary value of those benefits.
For example, my husband and I each get 5 daily drinks with our Diamond + status on Royal Caribbean. This is one of our favorite benefits because it essentially replaces the need for a drink package for us. 
Members in the top-tier Pinnacle status only get 1 additional drink than what we already receive, so 6 daily drinks instead of 5 drinks. This extra drink is worth a maximum of $182 for us on a 7-night cruise. Even with a few cruises a year at Pinnacle status, we'd be spending way more to reach the status than that benefit is actually worth monetarily.
Image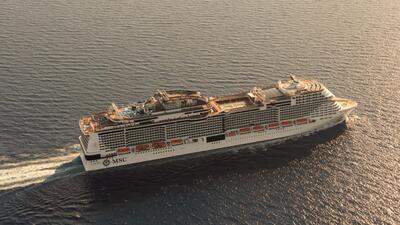 Pinnacle members also get a free 7-night cruise in a balcony cabin, which is valued at $2,000. You get access to a certain lounge, expedited boarding, an engraved pin and a few other perks. These could also be considered and some might even deem exclusive status and treatment as priceless.
For us, the value of those next-tier perks are not worth us spending money to strategically earn extra points. We would be spending way more to cruise strategically (and constantly) than we would value the additional perks. Of course, if we naturally reach Pinnacle status at some point in our lives, it will be exciting to get additional perks. 
At the end of the day, you need to ensure the added benefits of the top tier status outweigh the extra costs from going out of your way to climb the loyalty ranks. If you are determined to reach the top tier, you will certainly enjoy the fruits of your labor.