After more than two years, MSC Cruises' entire fleet of 19 ships is back in service. The final ship to return to active service was MSC Musica, which welcomed passengers aboard in its homeport of Monfalcone, Italy on June 5th.
From Italy, MSC Musica set sail on its first of 23 sailings that it has scheduled for the summer season. The ship is currently scheduled to sail on 7-night itineraries which will take place mostly within the Eastern Mediterranean and Greece.
Image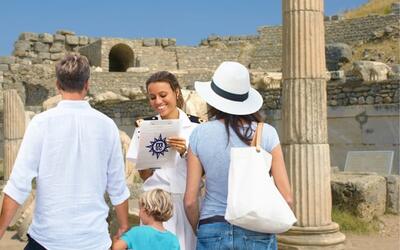 After completing it's summer season in the Eastern Mediterranean, MSC Musica is scheduled to set sail for South America, where it will operate itineraries for the winter season.
MSC Musica entered service in 2006, and it capable of providing for 2,550 passengers. Onboard MSC Musica, guests can experience a multitude of entertainment venues including, two pool decks, theater, mini-golf, a nightclub, a casino, and several bars and lounges.
The first of MSC Cruises' ships to return to service was MSC Grandiosa, which restarted passenger voyages in August 2020. At the beginning of the COVID-19 pandemic, all major cruise lines had shut down most of their operations, especially passenger sailings. Slowly, cruise lines have reinstated their ships one at a time. Now more than two years later, major cruise lines such as MSC are able to have all of their ships return to service.
Image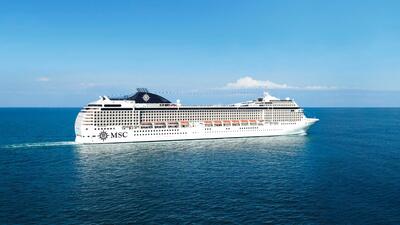 (MSC Musica)
During the time of the pandemic, MSC Cruises has also been able to introduce two brand-new ships to its fleet, the MSC Virtuosa in May 2021, and the MSC Seashore in August 2021. The MSC Virtuosa is currently operating in Northern Europe, and will transition to Mediterranean itineraries in the fall and winter. The MSC Seashore is currently operating in the Caribbean, and is scheduled to begin sailings in South America during this coming fall and winter season.
Cruise ship fleets returning to service
MSC Cruises is not the only major cruise line to have fully returned to active service this year, in 2022. Royal Caribbean and Carnival Cruise Line are two more cruise lines that have worked this year to reach the important milestone of having their entire fleet return to service. 
May 2022, proved to be an important month for cruising, as Royal Caribbean and Carnival Cruise Line both reached the point where all of their vessels welcomed guests back onboard for sailings. While another major cruise line, Princess Cruises, had three more of its ships return to service in May.
These are important steps in the cruise line industry recovering from the large-scale shutdown of 2020. More and more cruise lines are working to have all of their vessels sailing again, and the past month has been a positive indicator that many of the major cruise lines are on their way to resuming cruising as normal.