Today, July 29th 2022, Norwegian Cruise Line (NCL) took delivery of its newest ship, the Norwegian Prima, from the renowned Fincantieri Shipyard in Marghera, Venice.
The President and CEO of Norwegian Cruise Line, Harry Sommer stated, "today we usher in a thrilling new era in cruising as we celebrate the delivery of Norwegian Prima, the long-anticipated first ship in our extraordinary new Prima Class. She is a true testament to our Guest First philosophy as well as our commitment to deliver unforgettable experiences that exceed expectations." Sommer went on to thank the shipyard saying, "We want to thank our wonderful partners at Fincantieri, whose coveted craftsmanship, expertise, and dedication, helped bring Norwegian Prima to life. We cannot wait to welcome our guests on board."
Image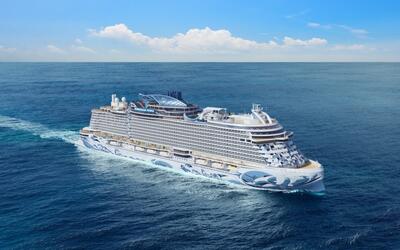 This event marks an important milestone for the newest ship in Norwegian's fleet as it prepares to host passengers for its debut this August. To celebrate the important milestone, an event was held in which the following individuals were present: Frank Del Rio the President and Chief Executive Officer of Norwegian Cruise Line Holdings Ltd, Harry Sommer the President and Chief Executive Officer of Norwegian Cruise Line, Luigi Matarazzo the General Manager of the Merchant Ships Division of Fincantieri, as well as other Norwegian Cruise Line Holdings and Fincantieri executives.
Image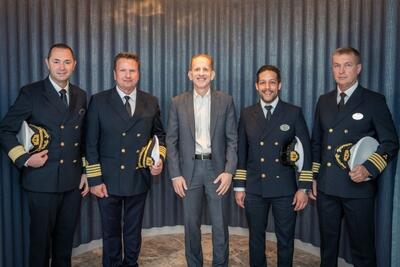 Norwegian Prima will be the first of Norwegian Cruise Line's newest class of ship, which will eventually consist of six new ships. The next vessel in the new Prima class will be the Norwegian Viva, which is currently planned to make its debut next year, in 2023. The sixth and final ship in the class is scheduled to be delivered in 2027. An interesting fact, Norwegian Prima will be the first major cruise ship christened in Iceland. The popstar Kat Perry was previously announced as the Prima's Godmother, fulfilling a longstanding maritime tradition, and will attend the official naming ceremony and blessing of the Norwegian Prima at its christening ceremony in Iceland.
The Norwegian Prima is capable for providing for up to 3,100 guests. "She features wide-open spaces, thoughtful and stunning design, and a variety of brand and industry-first experiences. She lays claim as the most spacious new cruise ship in the contemporary category and offers the most outdoor deck space and expansive accommodations of any new build," says Norwegian Cruise Line Newsroom about their newest vessel.
Image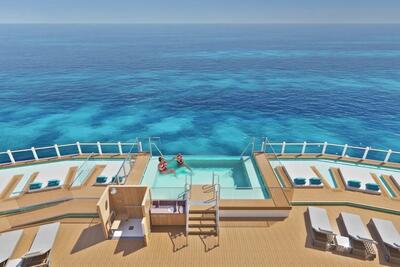 Norwegian Prima is currently on track to meet its debut date in August, and from there will embark on an eight-day inaugural sailing from Reykjavik, Iceland on August 27th, 2022 and will cruise towards Amsterdam, The Netherlands. After the initial maiden voyage, Norwegian Prima will remain in Northern Europe where it will sail primarily eight-day voyages from Amsterdam to Copenhagen for the summer season. After the season, Norwegian Prima will make its way to warmer waters in Bermuda for the fall on October 10, and eventually will start sailings on December 11th 2022 to March 19th 2023 within the Western Caribbean for the winter season. After March 2023, Prima will sail back to Bermuda, and then return to Northern Europe for the summer, sailing from May 14, 2023 through September 17, 2023 for the summer season.
Image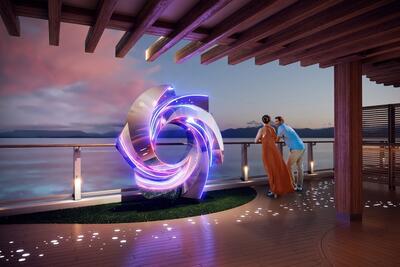 The Fincantieri Shipyard stated the following, "we're glad to work with Norwegian Cruise Line to create a world-class series of ships, and its a proud day seeing the first of the six Prima Class vessels delivered today. Norwegian Prima is packed with world-firsts, never-before-seen features, and extraordinary attractions you would never expect at sea," said Luigi Matarazzo the General Manager of the Merchant Ships Division at Fincantieri.