This morning August 9, 2022 Norwegian Cruise Line Holdings Ltd. released their financial results for the second quarter of 2022, which ended on June 30, 2022.
The company held a conference call in which several key members of the company were present including Frank Del Rio, the President and Chief Executive Officer of Norwegian Cruise Line Holdings Ltd.
The conference call this morning addressed topics, to include: delivering of the newest ship the Norwegian Prima, operating cash flow positively for the second quarter, NCL's go-to-market strategy continues to drive pricing, the company is focusing on laying the foundation for a record year in 2023, as well as a big change to the company's COVID-19 protocols.
Image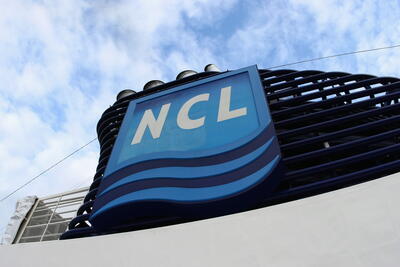 President and CEO of Norwegian Cruise Line Holdings Ltd, Frank Del Rio stated the following, "we are encouraged by the continued strong consumer demand we are experiencing which is reflected in our pricing, accelerating booking volumes, especially for 2023 and beyond, and highest ever onboard revenue generation. Having emerged from the pandemic and returning to more normal operations, we remain steadfast in our strategy and commitment to protect our brands' positioning and industry-leading pricing, which we firmly believe is the best way to maximize long-term value for all our stakeholders."
Operations Updates
Image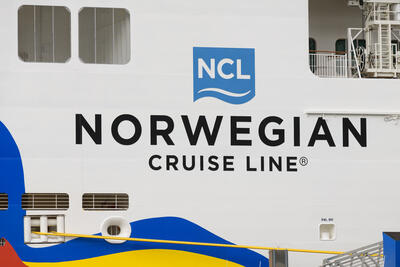 In May of this year, Norwegian Cruise Line Holdings became the first major cruise line operator to finish their phased relaunch of all of their ships. The company also announced that in the second quarter, occupancy onboard was at 65%, which was in line with what the company predicted for the current time frame. These occupancy levels were a 17-point increase from the previous quarter. The company expects that occupancy will average in the low 80% for the next quarter, NCL expects that July cruises specifically will average 85% occupancy.
NCL additionally is experiencing strong onboard revenue generating, with the total revenue per guest up nearly 20% in the second quarter of this year versus in 2019.
Norwegian Cruise Line Holdings generated positive cash flow, coming out at $260 million for the second quarter of 2022. The company began making positive profit again back in March 2022. NCL Holdings Ltd. "continues to target exceeding historical record Net Yield and Adjusted EBITDA levels for full year 2023", stated the company.
Image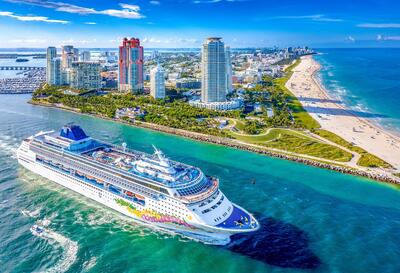 Improving Public Health
Image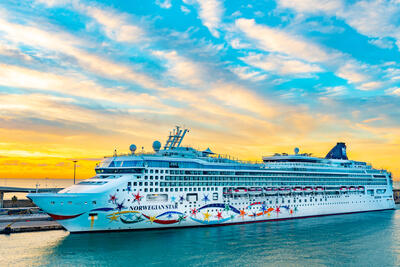 NCL has benefited from their "SailSAFE" program which addresses health and safety protocols for guests and crew onboard. These protocols are in line with those of the rest of the travel industry, and have been adjusted as the rest of the leisure and hospitality industry adjusts to new COVID-19 protocols worldwide.
"The company was pleased with the recent decision of the U.S. Centers for Disease Control and Prevention (CDC) to recognize the success of the cruise industry's mitigation protocols and discontinue its voluntary COVID-19 Program for Cruise Ships', stated Norwegian Cruise Line Holdings.
New COVID-19 Protocols
Image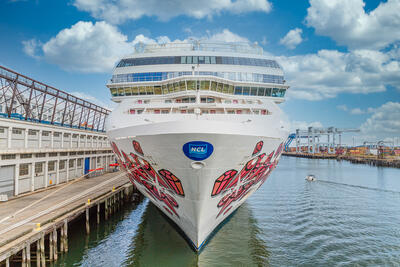 NCL has announced changes to their SailSAFE program starting on September 3, 2022, which will be subject to local regulations. These changes state, "vaccinated guests aged 12 and over will not longer have any pre-cruise COVID-19 related protocols and unvaccinated travelers may embark with a negative COVID-19 test taken within 72 hours prior to departure. Guests aged 11 and under will be exempt from all vaccination and testing requirements. The company will continue to evaluate its protocols and modify them as needed as the public health environment evolves."
These changes mean that vaccinated passengers will no longer be required to participate in pre-cruise COVID-19 testing. Unvaccinated guests will be allowed to sail after providing a negative COVID-19 test, to be taken no earlier than 72 hours before embarkation. Additionally, vaccinated guests who do not wish to take a COVID-19 test prior to cruising are still required to provide proof of vaccination.
Image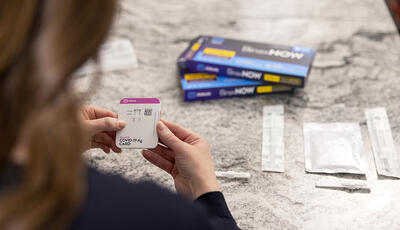 This new policy will go into effect across the Norwegian Cruise Line Holdings Ltd. fleet including, Norwegian Cruise Line ships, Oceania Cruises, and Regent Seven Seas Cruises on and after September 3, 2022.
It is important to note that the cruise lines will be working with their destinations for COVID-19 practices and protocols, because of this, there may be different requirements depending on specific itineraries and destinations. Guests are encouraged to check with the cruise line on if their itineraries require any additional COVID-19 regulations.
"Our long-awaited revisions to our testing and vaccination requirements bring us closer in line with the rest of society, which has learned to adapt and live with COVID-19, and makes it simpler and easier for our loyal guests to cruise on our three best-in-class brands. Health and safety is our top priority and we will continue to modify our robust SailSAFE program as the public health environment evolves. The relaxation of protocols coupled with the continued easing of travel restrictions and the reopening to cruise in more ports around the globe are meaningfully positive for our business as it reduces friction, expands the addressable cruise market, brings variety to itineraries and provides additional catalysts on the road to recovery," stated Frank Del Rio, President and CEO of Norwegian Cruise Line Holdings Ltd.
Image
Booking Trends
NCL stated that booking trends for 2023 remain positive "with cumulative booked position in line with a record 2019 inclusive of the company's 20% increase in capacity". The company is anticipating booking volumes that will sail at historical load factor levels in 2023.
The company's earnings from advanced ticket sales increased from approximately $0.3 billion to $2.5 billion in the second quarter as of June 30, 2022, this was an all-time record setting increase for the company.
Financial Recovery
Image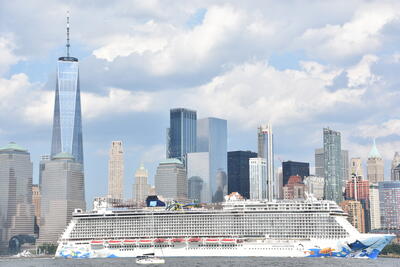 As of June 30, 2022 NCL Holdings Ltd. total debt was at $13.2 billion and the company's liquidity is said to be approximately $2.9 billion, consisting of cash and cash equivalents of $1.9 billion and a $1 billion undrawn commitment.
Mark A. Kempa, the Executive Vice President and Chief Financial Officer of Norwegian Cruise Line Holdings Ltd. stated, "our entire team is united around our key priorities which include accelerating our ongoing operational and financial recovery, delivering outsized top and bottom-line growth from our disciplined and cash-accretive new build pipeline, and preserving liquidity and financial flexibility against a rapidly evolving macroeconomic backdrop".
Second Quarter Results
Image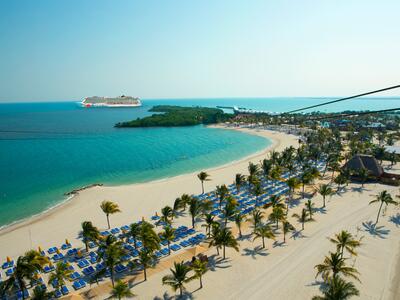 "GAAP net loss was $509.3 million or EPS of $1.22 compared to net loss of $717.8 million or EPS of $1.94 in the prior year. The company reported Adjusted Net Loss of $478.3 million of Adjusted EPS of $1.14 in 2022. This compares to Adjusted Net Loss and Adjusted EPS of $714.7 million respectively in 2021," stated NCL Holdings.
The company reported that revenue increased to $1.2 billion compared to that of $4.4 million in 2021. This was largely due to the resuming of cruise sailings since the pandemic, and the phased relaunch of the company's ships.
The company noted that fuel price per metric ton has increased from $836 from $673 in 2021. NCL Holdings reported their fuel expenses were $181.2 million in the second quarter.
Sail & Sustain
NCL addressed their global sustainability program, 'Sail & Sustain', in the conference call regarding their second quarter. Saying that the program "is a core focus in everyday operations, centered around 5 key pillars". Those pillars include; reducing environmental impact, sailing safely, empowering people, strengthening communities, operating with integrity and accountability.
Image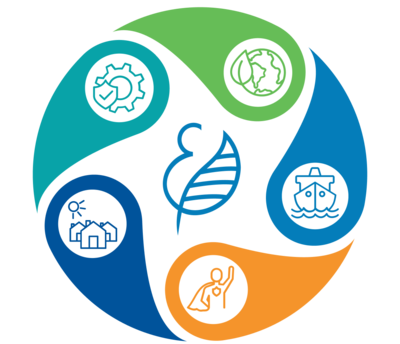 In this portion of the financial earnings conference call, the company stated that they will be pursuing net zero emissions by 2050 across their entire operations as part of a long-term climate action strategy.
NCL was named in "Forbes' World's Best Employers 2021 List". One of their new implementations is offering paid volunteer day for U.S. shoreside team members which began in 2021, in order to support community involvement.
The company also reported that they provided over $12 million of cash and in-kind donations to many organizations worldwide in 2021.
Norwegian Prima
In July, Norwegian Cruise Line Holdings took delivery of their newest ship, the Norwegian Prima. The Prima is set to make its first sailing at the end of this month. The Norwegian Prima will be one of six within the company's newest class of ship, the Prima Class.
Image
The second vessel in the Prima Class, the Norwegian Viva, floated out from dry dock on August 2nd 2022, this marked a major milestone in the ship's construction as it gets closer to making its debut next year in 2023.
Both the Norwegian Prima and the Norwegian Viva are set to be able to accommodate up to 3,100 guests at double occupancy. The third through sixth vessels in the Prima Class are set to be even larger and will be able to host upwards of 3,550 guests at double occupancy.
Image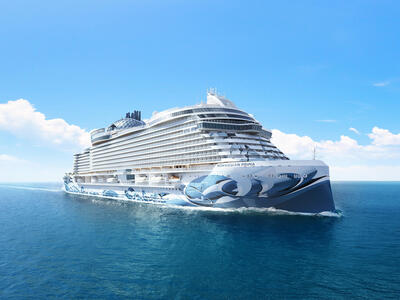 Conclusion
Norwegian Cruise Line Holdings Ltd. is very optimistic about the upcoming quarter as they welcome exciting new progress, including the arrival of the Norwegian Prima. The company is remains focused on the future as it prepares for the third quarter of 2022, and into 2023.