When prospective cruise line passengers are comparing and contrasting different cruise itineraries, they may be hesitant to book a sailing with multiple sea days. Maybe they think they will be bored, that the ship will feel claustrophobic, or just that it's simply a waste of money because there won't be enough to do. However, this trip with Norwegian Getaway has taught me many things, and one of them, is that days stuck at sea can be a good thing!
Sea days offer guests the opportunity to explore their ship, something that can prove more difficult during port days. Today's day at sea was an excellent opportunity to explore parts of the ship we had not yet, for example, the only ropes course at sea! But more on that after our morning activities! Sea days are an opportunity to relax, engage in activities, lounge by the pool, and generally take in everything the cruise ship has to offer its passengers.
As with each morning of our trip, we ascended to the Garden Cafe buffet for breakfast. Because we enjoyed a later breakfast today, there was plenty of seating available. As I have mentioned before, the Norwegian Getaway definitely has a good amount of people on it during this sailing, but we have never felt that the ship has been overly crowded. We have always found places to sit to both work and relax during our voyage.
Image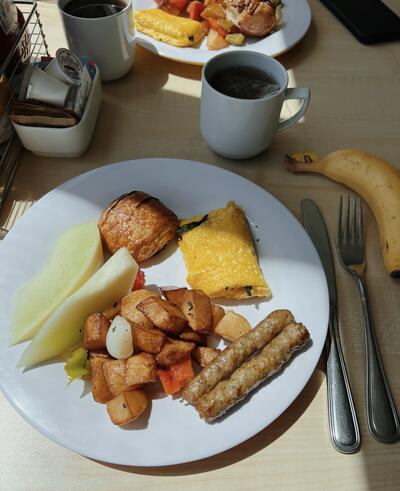 We had brought our copy of the Freestyle Daily with us to breakfast to assess what events and activities we would like to watch and attend today. We noticed that there were quite a lot of pool deck activities and games being hosted by the cruise director.
After finishing our breakfast we went up to Deck 16, the sun deck above the main pool area, to find a good place along the railing to watch the games. One of the most popular games, that turned out to be more of a competition, was 'Mr. Handsome Legs'. This was a hilarious game in which volunteers got up on stage and danced for the onlooking crowd. The crowd seemed to really enjoy laughing along to each competitors' funny dance moves.
One of the competitors of the activity was a veteran who had one of his legs previously amputated, and in a sincere and sweet act of kindness, one of the other competitors who won an award, when asked if he would like to say anything to the crowd said, "yes, I would like to give this to the real winner" and handed his award to the veteran.
It was a sweet moment, that was well received by the onlooking crowd as they cheered.
Image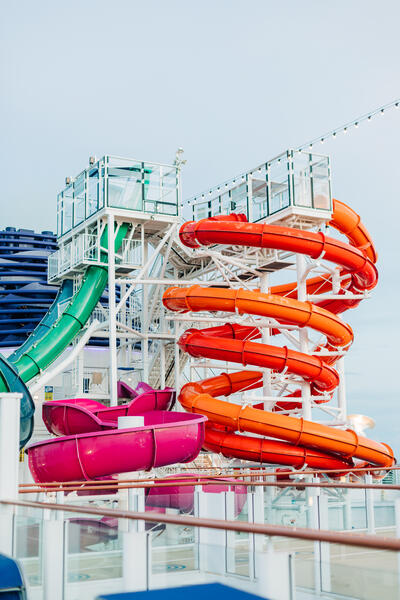 After watching the pool games and activities, we decided it was time to try one of the most unique amenities at sea that I have seen so far, the Ropes Course on Norwegian Getaway! The Ropes Course on Norwegian Getaway features over 40 elements for guests to navigate as they maneuver obstacles multiple stories high up in the air. Currently, Norwegian Cruise Line has their signature Ropes Course exclusively aboard their Breakaway and Breakaway Plus class ships.
The Ropes Course has several important rules that guests should be aware of in order to experience this attraction onboard. Guests will be asked to wear a shirt that covers their shoulders, for example, no tank tops, and to wear close-toed shoes.
We arrived to the Ropes Course right about 2:00pm, when they opened for the day, and there were already quite a few passengers swinging and climbing throughout the ropes above. Because it was a sea day, we anticipated that this area of the ship would be busier than during our previous port days, and it seemed that we were correct.
We arrived at just the right time, as shortly after we got to the Ropes Course, a large line began to form behind us. This was a rather strange sight, as we luckily have not ran into any long lines so far on our voyage. That is something to note, activities onboard tend to have more people using them during sea days, and if there is an activity such as water slides, pools, etc. they tend to be busier on these types of days.
Image
Once we were fitted for and strapped into our harnesses, we made our way up the stairs to begin our rope obstacle adventure, high above the waves rushing below. There were several types of obstacles, including rope bridges, and two small zip lines. My personal favorite, was a plank that stretched far out over the water, at 18 stories above the sea. This was a little frightening, to watch the waves passing by so quickly below, but it offered an amazing view, and a bit of an adrenaline rush, I felt like a pirate walking the plank!
The Ropes Course is rather involved, and has some elements that may be challenging to certain guests. For example, I would not recommend the Ropes Course to very young children, as we witnessed a couple younger children having a difficult time navigating the many obstacles.
The Ropes Course does offer a mini course for small children down below the main Ropes Course. The children's course is small, but very cute, and would make for a fun children's activity onboard. Overall, we enjoyed the Ropes Course aboard Norwegian Getaway, and agreed that we would do it again at some point, given the opportunity.
Image
Following the Ropes Course, we decided to change out of our active wear, and into slightly nicer clothes for the remainder of our final day aboard Norwegian Getaway. I have noticed that there is a wide range of clothing styles of the passengers onboard the ship. I have seen everything, from guests dining in swim suit coverups to full suits. Norwegian Cruise Line encourages its guests to choose and customize the vacation they want, and it seems to us that passengers embrace that concept onboard.
One of our favorite spots onboard the Norwegian Getaway, is The Waterfront. This area, located on Deck 8 is a wrap-around deck that guests can stroll and enjoy the beautiful Caribbean Sea views. Passengers can access the very back of the ship from this area on Deck 8, and so far every time we have visited this portion of The Waterfront we have been the only guests there.
I would absolutely recommend walking The Waterfront at all hours of the day, but especially at sunset and early evening. The golden sunlight streaming across the ship's decks makes time spent in this area of the ship feel even more magical. I also recommend grabbing a tropical drink and choosing one of the many comfortable lounge chairs in this area, to relax, read a book, chat with friends, contemplate your cruise voyage, or all of the above!
Image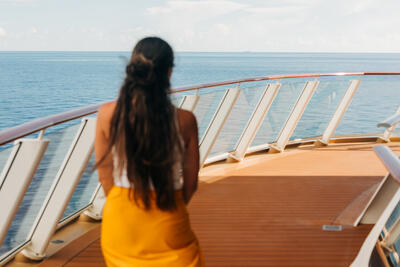 Because we have referenced the Freestyle Daily many times on this voyage (something I recommend to all future NCL travelers), we knew that one of the comedy shows was beginning at 7:30pm, and decided to walk down to Headliners to enjoy comedian Christina Walkinshaw's PG-13 performance. She had a good show with lots of crowd engagement that seemed to be enjoyed by the passengers who chose to attend. These comedy shows can be a great evening activity option. They last only about 30 minutes, which feels about the perfect amount of time, allowing guests to get in some good laughs in between other activities or dinner.
After the show, we were pretty hungry and decided it was time for dinner. We decided to dine at the same complimentary restaurant that we had on the first full day of our voyage, Savor, to round out the trip.
As previously mentioned, Savor is an excellent complimentary dining option that feels elegant, while not too fussy. We had an excellent dinner once again aboard Norwegian Getaway, and were sad to acknowledge that this was the last dinner of the trip. Tonight I had my favorite dessert onboard, a raspberry truffle chocolate cake. The flavors of the dark chocolate and raspberry were divine, and the cake was cooked to perfection. If you see this item on the menu aboard Norwegian Getaway, I highly recommend ordering it. We chatted about our experiences of the past week, and remarked about how many incredible things we had seen and done with Norwegian Getaway.
The meal was ended on a wonderful note, when the waiter said that our wine order for the night had been taken care of and "to enjoy a lovely evening".
Image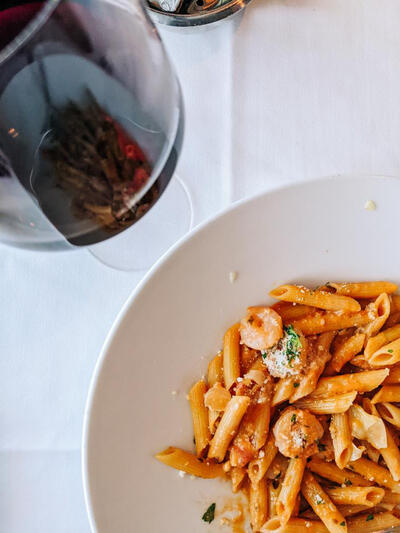 After dinner we decided to make the last evening onboard, one of comedy, and to stop in on the second comedy show of the day, being put on by the standup comedian JF Harris. This show was for 18+ year guests. We had previously attended Mr. Harris's late night show earlier on in the cruise sailing, but wanted to see if tonights show would be any different. The show was a little different, some of the jokes were the same, but overall the show was different and we enjoyed it, as did many of the other guests in attendance.
The nighttime comedy shows and the Howl At The Moon dueling piano show made Headliners one of our favorite places onboard Norwegian Getaway. This venue offered a great location for guests to sip on drinks and enjoy some truly great entertainment. I would absolutely recommend visiting Headliners at least once while sailing with Norwegian Getaway.
Image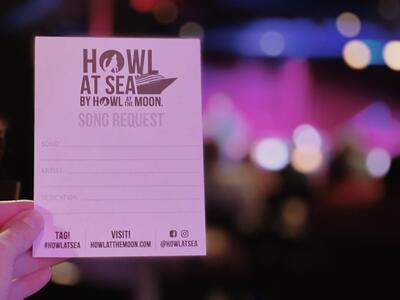 It is now about 11:00pm at night, and we are sitting in one of the many lounge areas onboard as I finish this latest installment of our cruise voyage with Norwegian Getaway. This trip has been truly incredible. We have experienced so many wonderful things onboard this Norwegian Cruise Line ship.
As this was my first time sailing with NCL, I had no real idea of what to expect, and kept an open mind throughout the entire process. I can say with full confidence, that this trip has taught me a lot about what it means to cruise nowadays, as well as given me the experience to understand what cruising with NCL is really like.
Norwegian Cruise Line, in my opinion, lives up to its free style cruising narrative. We felt empowered to choose and customize our itinerary each day, while at the same time, never feeling that we were out of things to do or experience.
Image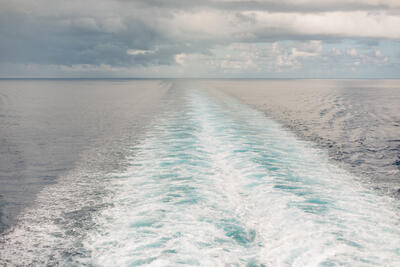 After a week with Norwegian Getaway, I can't help but feel melancholy knowing that tomorrow will be our last morning onboard. I am interested to see what the disembarkation process will be like with Norwegian Cruise Line, and I will report back soon about our experience. This trip aboard Norwegian Getaway has shown me what cruising in the Caribbean can be like. I have a whole new appreciation for the destinations we visited, and for this beautiful region, thanks to this trip aboard Norwegian Getaway.
I can say with full confidence, that every time I see a NCL ship, I will look back very fondly on the delightful memories of this first voyage! For the final time this trip while aboard the Norwegian Getaway, thank you for following along on this adventure! I hope that these articles bring smiles to faces, and bring forth a taste of what cruising with Norwegian Cruise Line can be like! Smooth sailing!