Now that its been about two weeks since I retuned from my first sailing with Norwegian Cruise Line, I've been thinking a lot about my experience. There are some things that I think we did just right, while other things I wish we had done differently on our cruise.
Sailing with the Norwegian Getaway was an incredible experience, that I believe anyone would enjoy. However, with so many things to do and see, and the NCL's 'free at sea' mantra, it means that guests have plenty of options to make their vacation unique to them. Norwegian Cruise Line (NCL) prides themselves on the flexibility that they offer their guests. For example, passengers have the option to dine at anytime onboard, there are no set dining times with NCL.
My biggest piece of advice to anyone anyone considering a cruise for their vacation, is to research the ship and the itinerary well in advance of the sailing. Spending some time reading about the ship and the destinations will help guests plan ahead their must-dos, and priorities for their vacations. This will help alleviate potential stress, as well as help guests feel like they made the very most of their time both onboard and onshore.
Consider more specialty dining
Image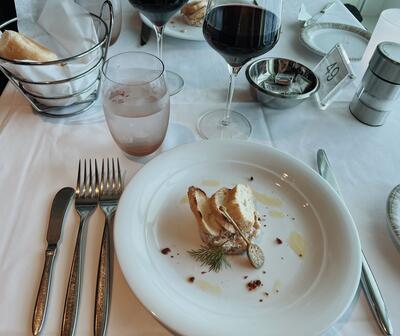 During our sailing with Norwegian Getaway, we dined at one specialty restaurant onboard, Teppanyaki. We had a wonderful experience at this Hibachi-style venue, and have since decided it was one of our favorite meals of the trip.
There are nine different specialty dining restaurants onboard the Getaway, and two specialty dining locations (the gelato stand, and the Bake Shop). We enjoyed all of our meals onboard, and the complimentary dining was more than satisfactory.
However, with so many different options for specialty dining, I would be interested in trying out more of the locations, should I get the chance to sail with NCL again. We heard positive reviews from fellow passengers onboard of the various specialty dining.
Syd Norman's Pour House
Image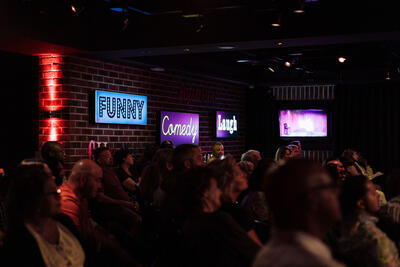 Syd Norman's Pour House is a lounge and entertainment venue onboard many Norwegian Cruise Line vessels, featuring rock 'n' roll music and theming. NCL describes this location, "from gritty brick walls to live rock 'n' roll, you'll feel like you're in one of LA's legendary rock clubs."
On our sailing we did not get the chance to explore this lounge fully. There are over thirteen different lounges and bars onboard the Norwegian Getaway. We popped our heads in to Syd Norman's on our first day, but with the busy schedule onboard, combined with days at port, we didn't make it back to this location. This is something I regret, and would definitely make a priority if I sail with NCL again in the future.
Syd Norman's Pour House is a popular venue onboard Norwegian Cruise Line ships, and is even featured on NCL's newest ship the Norwegian Prima. This venue also hosts events occasionally onboard, for example, on the last night of our sailing they hosted a 'prom' event, which was much like a meet and greet as well as celebration of a great sailing voyage.
Earlier port days
Image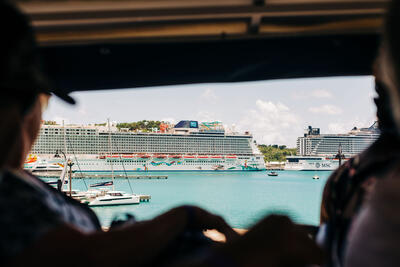 Something that I was unaware of before my first sailing with NCL, was just how early the ship tends to disembark from ports while on Caribbean itineraries.
Throughout our sailing, when we had a port day, our ship docked around 7:00am. While the all-aboard time to return to the ship was about 2:30pm. This does not offer a lot of time to explore ports of call. Because of this, the next time I travel with NCL on a Caribbean itinerary, I would plan to wake up even earlier and begin my port exploration first thing in the morning.
On this trip we were waking up at about 9:00am every morning, but after getting ready, eating breakfast at the buffet, and getting off the ship, we didn't start our exploration until about 10:30am. Next time, I would plan to try and disembark from the ship close to when it docks to make the most out of the time in port.
On the flip side, it is nice to have the later afternoon to participate and engage with activities back onboard the ship. The cruise ship is a destination in of itself, and in many ways it was nice to return to the ship in the earlier afternoon, freshen up, and explore areas and activities onboard.
Tried more food at Great Stirrup Cay
Image
Great Stirrup Cay has many great food options! As Norwegian Cruise Line's private island, Great Stirrup Cay has a lot to offer its guests, both complimentary and for an additional charge. We spent our day exploring all of the features of the island, including the gorgeous beaches. A large perk for guests, are all of the complimentary food options at this port of call.
Because we were so busy exploring the island for the first time, we did not have a lot of time to sample all of the food offerings. This is something I would do differently if I visited Great Stirrup Cay again, as there were lots of appetizing options. One of the most intriguing was a location called Abaco Taco, which is a build-your-own-taco experience.
I would highly recommend taking a walk down the main beach at Great Stirrup Cay and exploring all of the different features and amenities the island has to offer. I believe guests will be pleasantly surprised to discover just how many things are complimentary at Great Stirrup Cay.
Spend more time relaxing by the pool
Image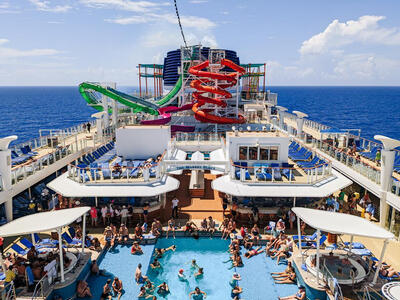 Because this was my first cruise experience in ten years, I was eager to explore as much of the ship as possible. I was excited to see everything the Norwegian Getaway had in store for us, and because of this, did not spend much time relaxing or lounging.
The Norwegian Getaway has one main pool area, located on Deck 15. As well as an 18+ year only pool area by the name of Vibe Beach Club. The next time I travel with NCL I would be interested in trying out this area, and seeing what it might be like.
The Vibe Beach Club is said to feature a pool area, hot tubes, sun deck, and private lounge chairs away from the hustle and bustle of the main pool area. Access to Vibe Beach Club is an additional charge while onboard, and guests can purchase a pass on embarkation day at Guest Services.
Similarly, the Norwegian Getaway has a Thermal Spa Suite onboard. We were able to view this area as part of a complimentary tour on our embarkation day. This venue offered plenty of calm and peaceful places for guests to relax. Including a steam room, sauna, salt room, thermal pool, and many lounge chairs. This location also offered great ocean views while indoors. While we enjoyed seeing this location onboard, we agreed that the $300 per person access pass seemed rather expensive.
If I had the privileged to sail with NCL again, I would consider purchasing an access pass to Vibe Beach Club to experience this more secluded area of the ship.
Pack less clothing
Image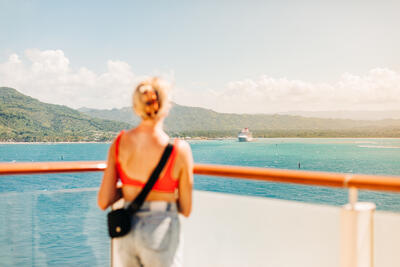 As someone who has a passion for travel, it has been my goal to pack for trips in a way where I have all the items I need, while at the same time, not feeling weighed down by packing too much.
I thought that I had packed fairly minimally for this trip. I brought with me just one carry-on size suit case and a small work bag for my laptop and other essentials. This particular sailing was for 7-nights, and while I feel I didn't excessively over-pack, I definitely could have brought even less with me.
I anticipated changing outfits multiple times a day. For example, going out to explore a port of call, coming back and experiencing the water slides onboard, and then changing to go to dinner. However, instead I found myself wearing the same sundress out to explore and then also to dinner.
Because of this, when we reached the end of our voyage, I still had quite a few items that I had never worn on the trip. Now that I have a better idea of how these types of trips work, I would pack even less. I believe that one carry-on suit case and another small bag would be suitable for many guests traveling on a 7-night cruise sailing, however, to each their own!
We saw many guests with large suit cases, as each passenger is allowed to bring two checked bags onboard, plus carry-on luggage such as backpacks or purses.
I would definitely recommend packing a mixture of both dressier clothes, as well as clothing suitable for exploring, lounging, or going to the beach. Norwegian Cruise Line does not enforce any kind of dress code at its restaurants, however, we did notice that most guests seemed to dress up for dinner. Bringing a variety of casual, and slightly more elevated clothing, should cover any situation while cruising.
I additionally, would highly recommend that guests bring their own sunscreen, as it can be expensive to purchase onboard or while at port.
Image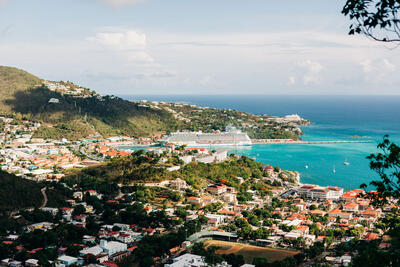 My first experience with Norwegian Cruise Line was an incredibly positive one. I learned a lot about the cruise line, as well as cruising in general.
One of my favorite simple things, was to enjoy a meal or a drink while gazing out at the stunning ocean views as we sailed the Caribbean Sea. This experience reinforced for me that cruising is a unique and wonderful form of travel, that I think, if able, everyone should experience!