While I love cruising in general, there's something extra special about cruising in Europe. Perhaps it's the rich history you can see, the ultimate convenience of visiting multiple countries without repacking your suitcases, or having a comfortable home base onboard to return to each night.
Image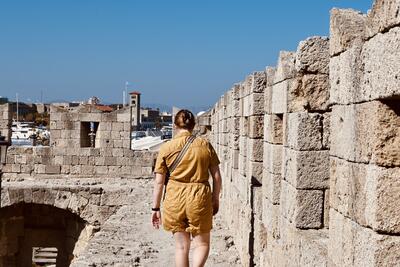 In all honesty, there're only so many times that I can cruise to the Caribbean without yearning to see something different. Caribbean cruises are perfect for relaxing on the beach and sipping cocktails.
Image
On the other hand, I find that European cruises have a completely different vibe. Most of the time, you're spending your days exploring new port and countries; the days are long but you are visiting incredibly historic monuments like the Colosseum in Rome or the Parthenon in Greece.
Image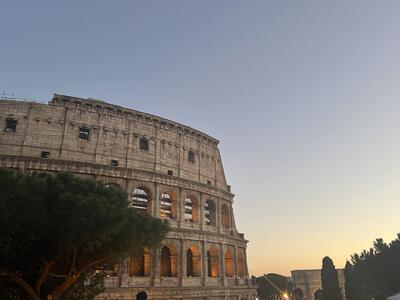 The destinations of a cruise are equally as important as the ship for me. When I take time off work to be away from home, I want to see new parts of the world and explore places I've never been before.
Image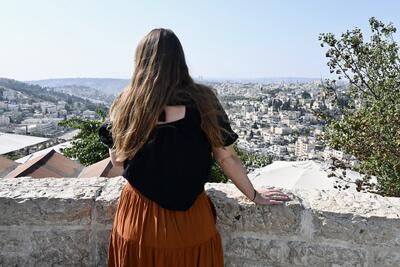 Just recently, I boarded Royal Caribbean's Odyssey of the Seas for a 12-night cruise to Israel. This was a bucket-list cruise for my dad, who has wanted to see the Holy Land for decades. Although I've sailed in Europe 8 times, this was a special cruise because we had been looking forward to it for so long.
Image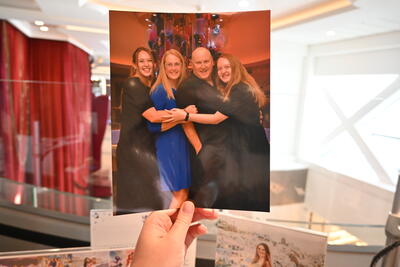 With the pandemic pushing back our plans for years, we were thrilled that we would finally be able to sail. As with any big trip you take, there are always things that you absolutely love and a few aspects that fall short of your expectations. 
Image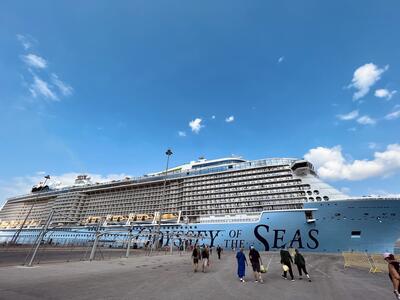 Here's everything that I loved and hated about my European cruise with Royal Caribbean. 
Loved: The Bucket-List Itinerary
Our much-anticipated cruise left from Rome with stops in Limassol (Cyprus), Rhodes (Greece), Santorini (Greece), Crete (Greece), Ashdod (Israel) and Haifa (Israel).
Image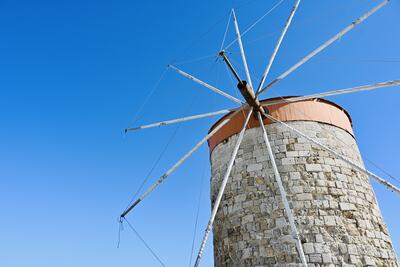 We had 2 overnight port stops in Israel, giving us 3 full days to explore the country. This was the big draw for us with this specific itinerary - we wanted to have ample time to see the major religious and historic sites in Israel.
Image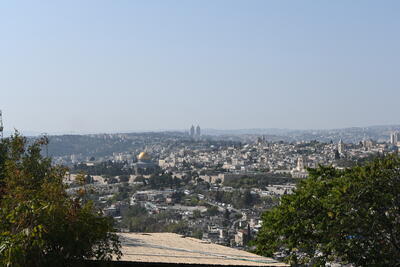 For us, this itinerary was an absolute dream and exactly what we were looking for! Although we have cruised to Greece before, Santorini and Rhodes were new ports for my family. I've been to Santorini a few times, so I knew what to expect during our day there.
Image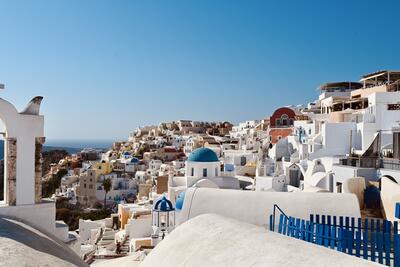 We were also sailing on Odyssey of the Seas, which is one of Royal Caribbean's newest ships that launched in 2021.
Image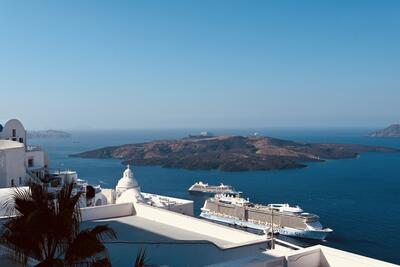 During our 12-nights, Royal Caribbean perfectly placed four sea days throughout the itinerary. We had two much-needed sea days at the very beginning of our cruise. Then, we had another sea day after our time in Israel and one final sea day right before the cruise ended.
Image
These allowed us time to regroup and rest after being super busy with traveling and exploring.
Image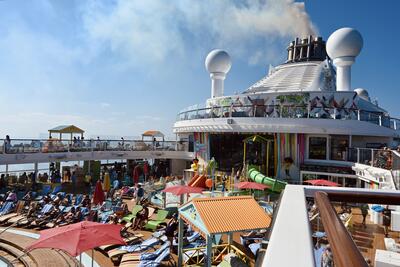 We absolutely loved our time in Israel, Greece and Cyprus. In Israel, we were able to visit the historic, religious places like Jerusalem, Bethlehem, Galilee and Nazareth.
Image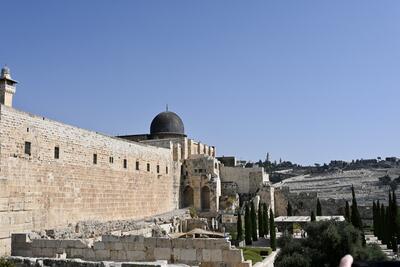 Our time in Jerusalem was spent visiting places like the Western Wall, walking through the Stations of the Cross and seeing the Church of the Sepulcher where Jesus' resurrection and crucification took place; we also visited the Church of the Nativity in Bethlehem to see the sites where Jesus was born.
Image
During our second day in Israel, we also took an all-day tour to visit the Dead Sea and Masada. Although our time in Masada was chaotic and crowded, the views at the top of the mountain were incredible.
Image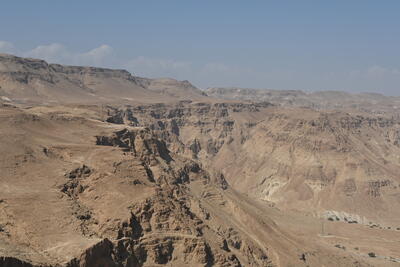 Floating in the Dead Sea was one of my favorite memories of the trip. There's nothing in your life that you've experiened quite like bobbing around in the Dead Sea.
Image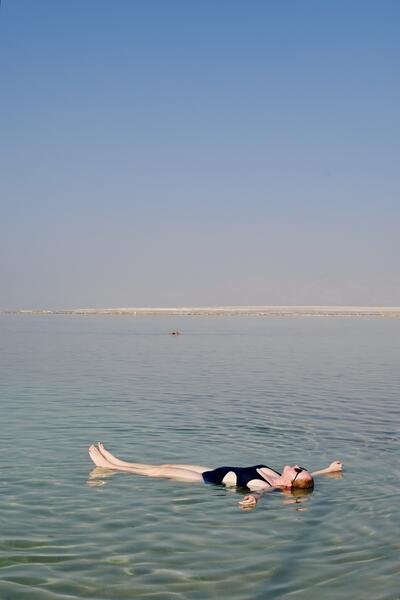 Our final day in Israel was spent exploring the old cities of Nazareth and Galilee. This included visits to Jesus' resident city of Capernaum with the remains of his synagogue, visiting the Mount of the Beatitudes and also the Sea of Galilee.
Image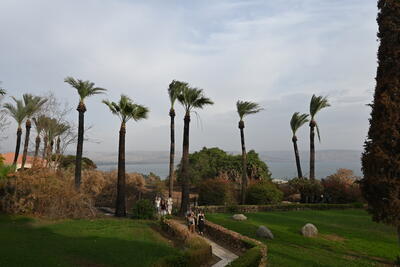 We ended our time in Israel with a visit to the Jordan River, which was beautifully moving as people were getting baptized in large groups.
Image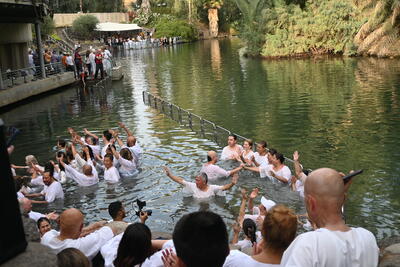 Getting to see these incredibly significant sites that I've only ever heard or read about was truly unbelievable. My mind almost couldn't comprehend the historical significance of the places we were able to visit. 
Image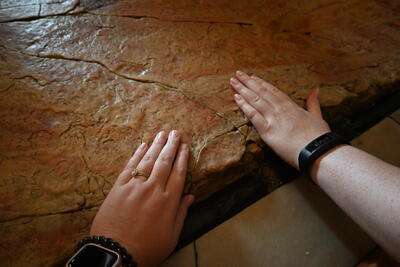 We also loved our time exploring the beautiful ports of Santorini, Rhodes, Cyprus and Crete. My parents and sister had never been to Santorini, and this is truly a bucket-list port that I think everyone needs to see once in their lifetime.
Image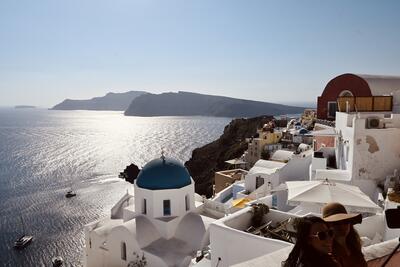 Rhodes is one of my new favorite ports in all of Greece while Cyprus left us surprised by its coastal beauty.
Image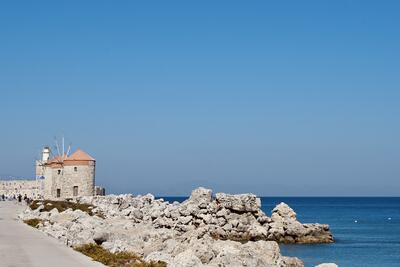 Hated: Not Having Enough Time
One of the biggest gripes people have with doing a European cruise is that you really don't have enough time to fully experience these cities, sites and countries. I won't disagree with that on certain itineraries, and this was one of them.
Image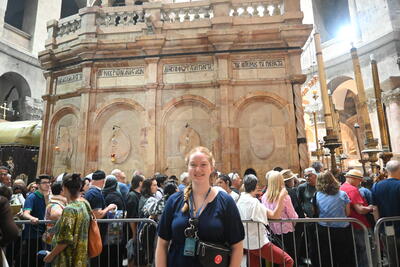 With 3 jam-packed days exploring the bustling cities in Israel and Greece, there were times when I wish we could have had more time to soak everything in.
Image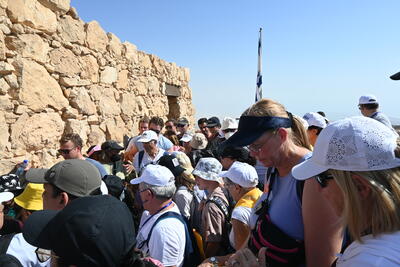 We were shuffled from one site to the next to ensure we could fit everything in. During our days in Israel, we had no more than 30 minutes at each spot to take it all in.
Image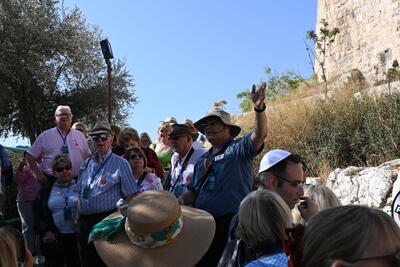 We had a few instances where the guide would say things like, "Unfortunately, we don't have time to wait in the line to see this", which included really incredible sites like Jesus' tomb, manger and crucifixion site. Some chose to wait in the lines anyway and get separated from the tour.
Image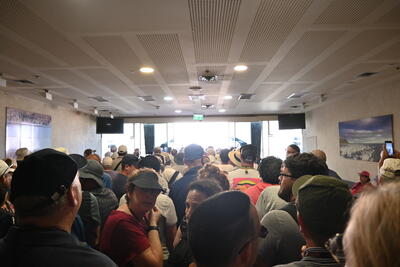 Another example of this is in Santorini, where we had a fairly long day but not enough time to watch the sunset from Oia.
Image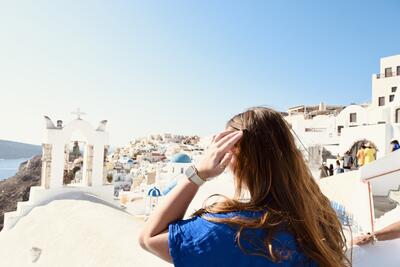 I've always felt like cruises give you a sampling platter of destinations; although you might not have enough time to see everything you want, you might find places that you want to return to on a land trip.
Image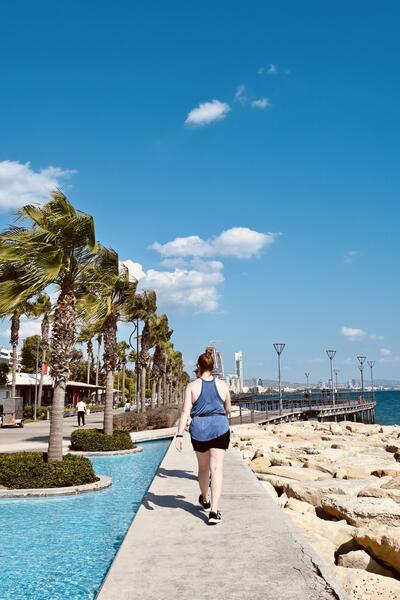 Loved: Royal Caribbean's Excursions
I'll be the first to admit that I don't always love booking excursions through Royal Caribbean, as they're often way more expensive for the value of the tour. However, booking excursions in Israel and Santorini was the best decision we could have made for this itinerary.
Image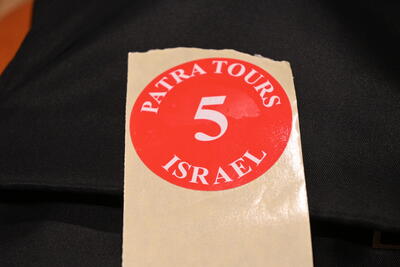 Israel has strict immigration laws and requires everyone to do a face-to-face interview before entering the country. This can take up to four hours for everyone onboard to go through immigration; however, those on Royal Caribbean excursions had the priority for immigration.
Image
This allowed us to get off the ship by 8am, giving us a full day to tour Israel. Since this was the whole reason we wanted to take the cruise, it made sense to optimize our short time there.
Image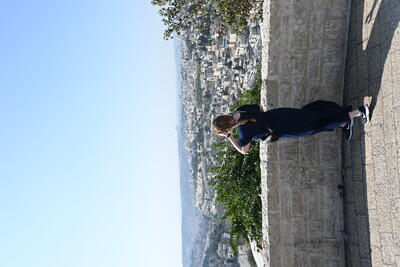 Originally, we had booked a third-party excursion through Viator but decided to cancel and rebook through Royal Caribbean a few months prior.
Image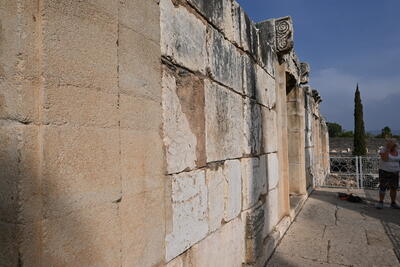 We heard horror stories of people missing their independent tours because they didn't get through immigration until 1pm and they missed the entire first day in Israel.
Image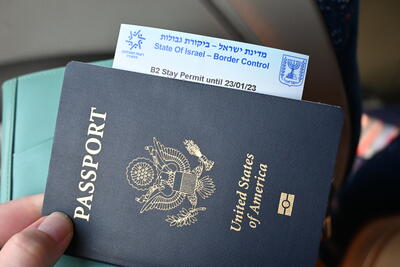 Although we knew Israel was generally very safe, we felt that being on a Royal Caribbean excursion was one of the safest options we could make to visit some locations. For example, we had to pass into Palestinian territory to visit Bethlehem, which is something you can really only do on a tour.
Image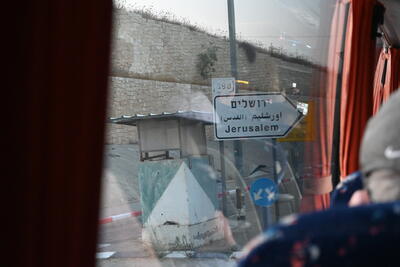 We were grateful to be on a Royal Caribbean sponsored excursion as we felt they wouldn't take any major risks with the tours they offered.
Image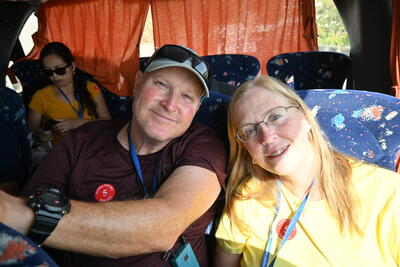 Our second day, we took the long journey to visit Masada and the Dead Sea. There were tons of other tours visiting Masada at the same time, creating major congestion for the cable car.
Image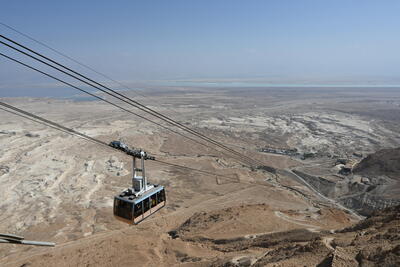 Our tour was more than an hour behind and we hadn't even visited the Dead Sea yet.
Image
By the time we finished at the Dead Sea and we made our way back to the ship, we were about two hours behind schedule. Since we booked through Royal Caribbean, we knew we didn't have to worry about the ship leaving us behind because this is one of the guarantees of booking through the cruise line.
Image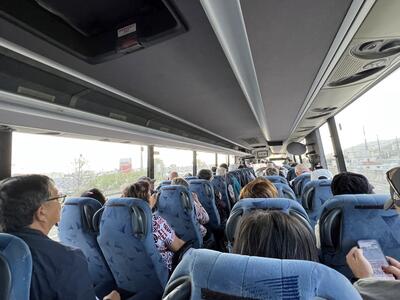 Odyssey of the Seas ended up departing 3 hours late on our second evening because of the delayed tours - and we were super grateful that we didn't have to stress about this.
Image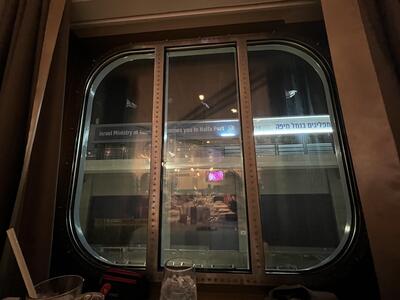 The same thing actually happened on our third day in Israel as well. During our tour, we were behind about an hour and ran into traffic coming back to the port.
Image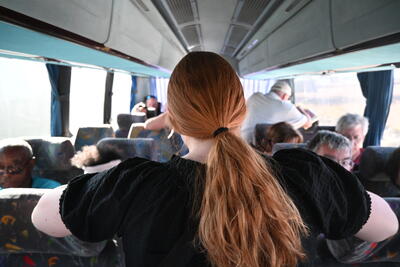 Hated: Travel Time to Europe
One of the biggest draws for cruising from North America is the convenience of traveling to and from the ports.
Image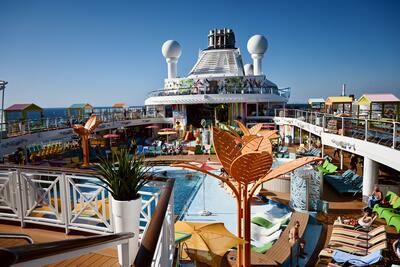 Living in Florida, I am within driving distance to multiple ports, making Caribbean cruises very accessible for me. It's so nice to get off the ship and be able to drive home within a few hours.
However, for those traveling to Europe across the Atlantic for a cruise, it's a long trip to take.
Image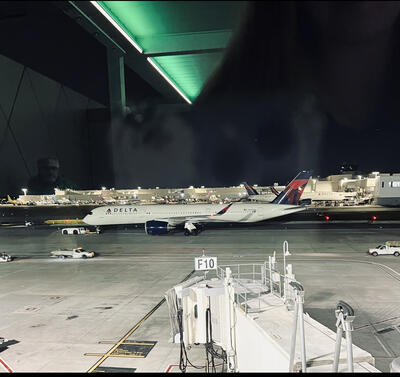 First, you want to allocate enough time in case you experience any flight delays or issues; as such, you'll want to ensure your flight lands at least one day prior to your cruise departure. This means you will need to leave North America at least two days prior.
Image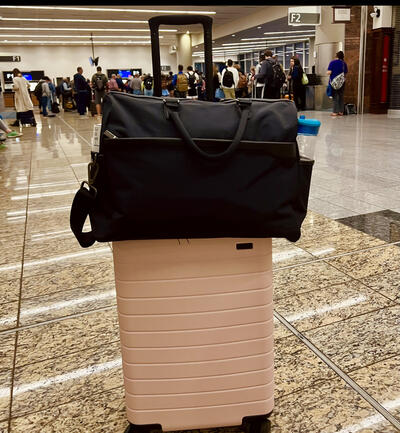 I would even recommend leaving three days prior to your cruise departure so you have one full day to rest or explore the departure port.
Image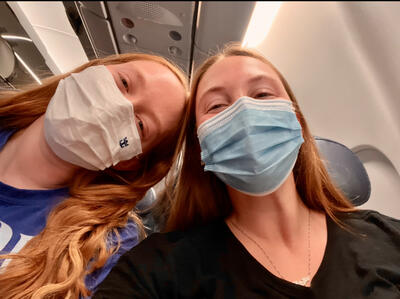 Having a 12 to 16 hour travel day is utterly exhausting, not to mention the jet lag from needing time to adjust to the time difference.
Image
My sister and I opted to make the most of our travel time to Europe and add-on a few days in Paris before traveling to Rome to meet up with our parents for the cruise.
Image
Even though I hated the travel time to get to the European cruise port, being able to tack on a small trip before or after a cruise is one of my favorite aspects of European cruising. It's so easy to get around Europe with cheap trains and flights.
Image
Getting home was another debacle, as we woke up to a major delay on our return flight to Atlanta. Given how long it takes to return home from Europe, the rescheduled itinerary had us getting home an entire day later due to missed connections.
Image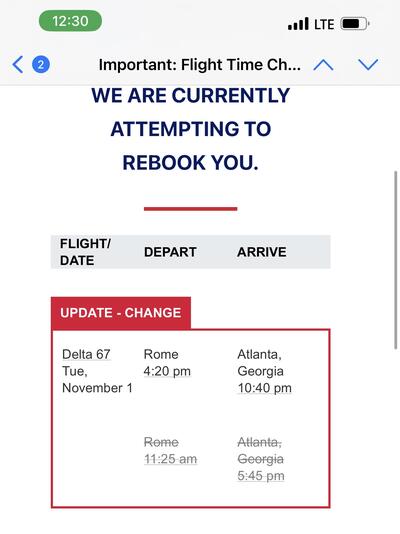 Instead, I opted to travel through Amsterdam to get home on the day I planned while my parents spent the night in Atlanta because of the delay.
Image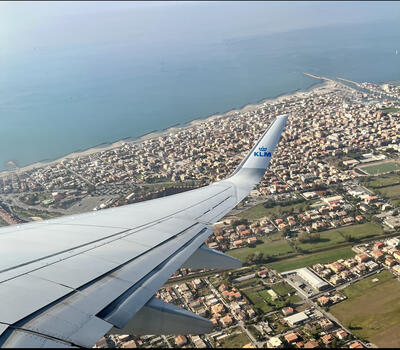 In general, the travel time to and from your cruise port is a much bigger undertaking when you have to cross an ocean compared to sailing somewhere closer to home.
Loved: The Convenience of Cruising
On a very port-intensive schedule like our 12-night Holy Land itinerary, there's nothing that beats the convenience of being on a cruise.
Image
Shuffling from hotels and flights between Paris to Rome and then finally to the Odyssey of the Seas, it was so nice to unpack and finally get comfortable for our 12 nights onboard.
Image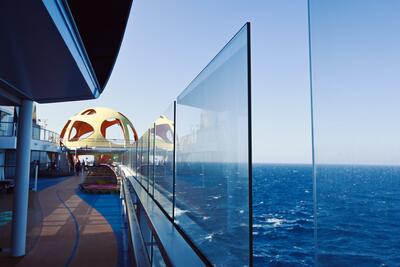 If we wanted to actually travel between all of the places we visited, we would have spent so much time logistically traveling between the countries. Instead, being on a cruise meant we could enjoy our evenings onboard with incredible dinners and dazzling entertainment.
Image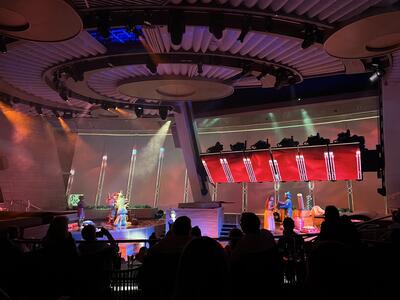 At the end of our long days in the heat, coming back to the ship felt like we were returning to our home-away-from-home. Immersing yourself in new cultures with busy port days is inherently tiring. My little bed in our stateroom felt cozier and homier each evening.
Image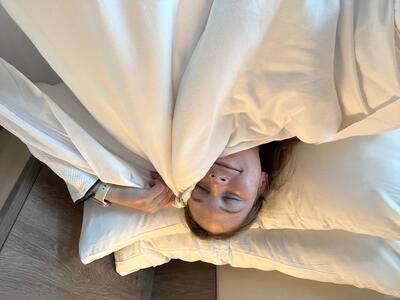 We also appreciated the comfort and familiarity onboard that comes with cruising in Europe. With a few meals served in Israel during our days touring, I couldn't wait to get back on the ship and enjoy some gourmet, delicious and familiar meals with a happy hour cocktail.
Image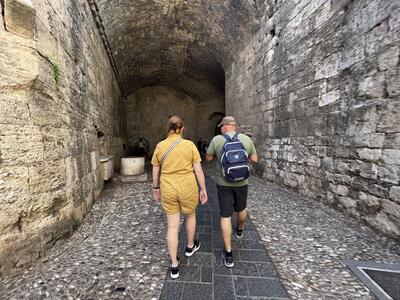 When you choose to cruise to more exotic destinations, you find more of a balance between travel and vacation. Cruising allows you to have a sense of exploration and cultural immersion with still being pampered and able to relax onboard.
Image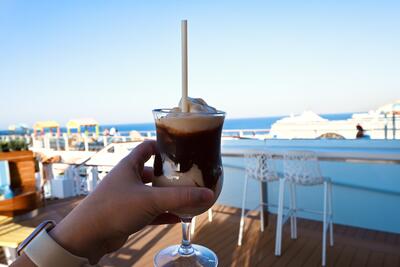 Having the convenience of being on a ship was truly unbeatable for this itinerary. After our visit to Israel, we were grateful to have chosen a cruise journey instead of a land-trip because of the convenience.
Image