Want to see what happens when a cruise ship is christened?
On Thursday, December 8, 2022 at 8pm ET, the newest episode of "EMBARK with NCL" will be airing on their website, as well as Facebook, and will recount the launch of the Norwegian Prima in Reykjavík, Iceland. 
In the first part of tonight's episode titled "Christening Norwegian Prima: First in Class," Norwegian Cruise Line will share a look at the christening ceremony and celebration of the Norwegian Prima. You don't want to miss watching Katy Perry execute the ceremonial champagne bottle break across the ship's hull!
Image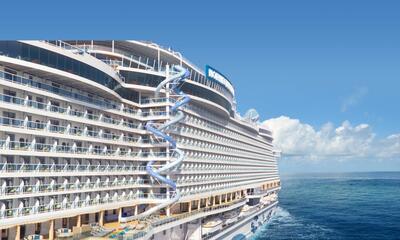 The second part, "Norwegian Prima: Discover Innovation," will give viewers an inside look into brand and industry "firsts," including Indulge Food Hall, the three-level Prima Speedway, two adrenaline-pumping slides, the sustainable Metropolitan Bar, and a three-story transformational theater showcasing "The Price is Right" and the Tony Award®-nominated musical "Summer: The Donna Summer Musical."
 
"With the debut of the Prima Class, we wanted our guests to be amazed from the moment they stepped on board, instantly creating everlasting memories with family and friends," said Harry Sommer, president and CEO of Norwegian Cruise Line.
"And what better way to kick off that very first memory than christening Norwegian Prima in one of the most beautiful and spectacular countries in the world, Iceland. With this EMBARK episode, I'm extremely excited to offer our guests, for the first time, an inside look at this momentous milestone, as well as inspire them to join us for their dream vacation at sea."
Read more: I sailed on Norwegian's new Prima cruise ship to see everything new you can do
The program will be hosted by Zay Harding and Lexie Alford, the Guinness World Record Holder for the youngest person to travel to every country by the age of twenty-one. 
"EMBARK with NCL"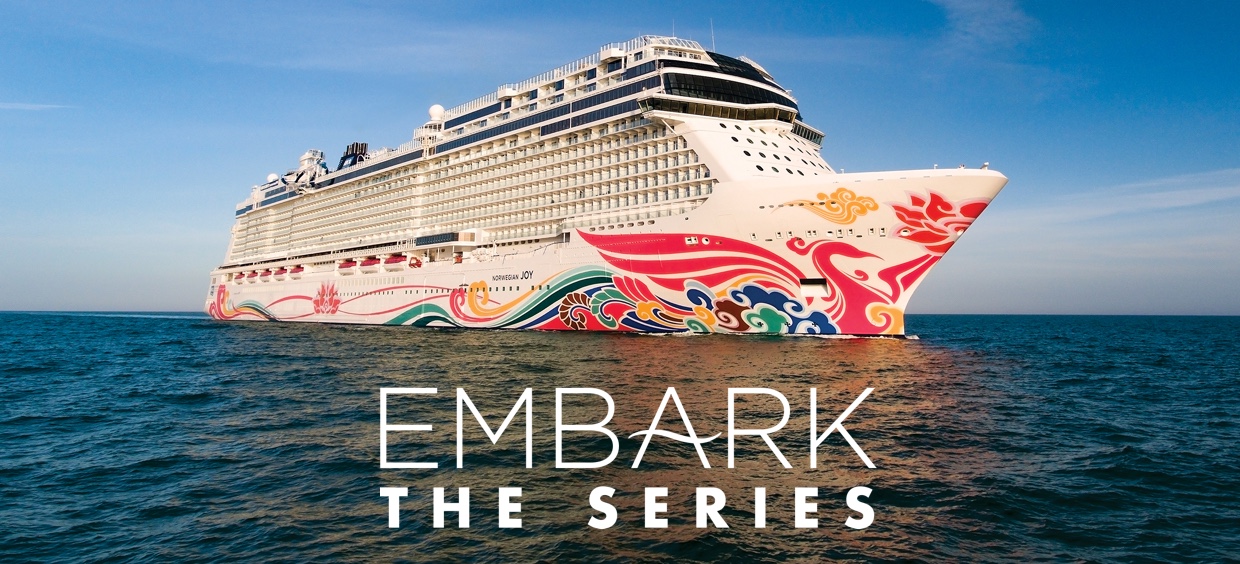 "EMBARK with NCL" allows viewers to watch live and on-demand content from Norwegian Cruise Line, focusing on the people, destinations, and dynamic experiences offered across their fleet that you won't find anywhere else. 
Past episodes include "The Great Cruise Cookout," "The Future of the Cruise Experience," "Caribbean Adventures," "Live from Broadway," "Welcome Abroad," "Adventure Alaska, Part 1 and Part 2," as well as feature profile highlights on individuals within the company, such as "Kevin Bellido: Staff Captain, Norwegian Encore" and "Stephen Tobin: President of Yankee Trails, NCL Travel Partner." 
Norwegian Prima
Image
The Norwegian Prima debuted in August 2022 and is one of six Prima Class ships that Norwegian has planned. It is Norwegian's first new class since the launch of the Breakaway Class in 2013. 
As do all new cruise ship classes, the Norwegian Prima introduced many industry and brand "firsts," like the world's largest (and only) three-level go-kart race track at sea!
Other new additions include the Indulge Food Hall; Metropolitan Bar, the industry's first sustainable cocktail bar; Tee Time Crazy Golf, the first ever tech-immersive and interactive mini golf course at sea; Palomar, Norwegian Cruise Line's first Mediterranean seafood restaurant; and the Wave, the line's first tidal wave waterslide. 
Currently, the Norwegian Prima is sailing round-trip from Port Canaveral and will continue to offer Caribbean itineraries through March 2024, where she will be moved to New York City and sail to Bermuda before making her way back to Europe for the Summer 2024 season.