You are preparing for your dream cruise vacation, you've made all of the arrangements, the bookings, you've made it to the airport - and then the worst case senecio occurs. Your flight is cancelled, and the result is that you miss your cruise! Now what?
If you are a savvy traveler, then you might be wondering how to best prepare for the worst case scenario when traveling. So let me help alleviate some potential stress for you! Read on to understand how to best prepare for any situation that may occur when making your way to your cruise.
Cruise Ships Wait for No One
Image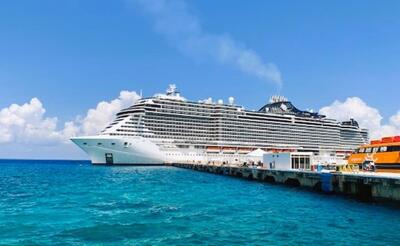 First time cruisers and those new to cruising may not realize, but cruise ships do not wait for anyone. Cruise ships and cruise lines are held to a very strict schedule. In fact, cruise lines operate off of an almost minute by minute schedule, and a lost hour can cause a large ripple effect that creates delays throughout a cruise sailing. 
Because of this, cruise lines very often will have no choice but to set sail, even if not all of their booked guests have arrived. Cruise ships have to keep a strict schedule in order to best take care of their thousands of guests onboard. Arriving on time to destinations is a crucial aspect of cruise travel, and cruise ship staff members do their best to arrive and depart on time from each port. 
The same goes for when cruise ships are leaving from ports of calls. The all-aboard time for guests is very important information for every passenger to take note of. 
I have been on a number of cruise ships, that in fact left early from a port rather than on-time (this was due to every passenger being back onboard early). Because of this, I highly recommend taking serious note of the ship's all-aboard times before getting off the ship and embarking on shore excursions or exploring a port destination.
Your Options
Image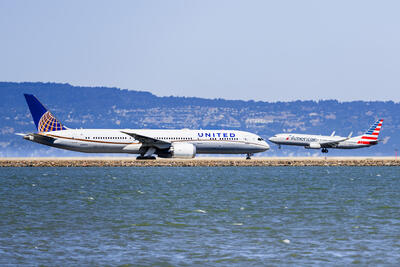 Should your flight be cancelled on your way to your cruise, my first recommendation, would be to contact the airline you are flying with. Once you are able to talk to an airline representative, see if they are able to assist booking you onto a flight later in the day. 
If there are no later flights in the day, or if the airline is unable to book you on a later flight, the next step would be to contact your cruise line. 
Inform the cruise line of your delay. You can ask the cruise line for their advice in the situation, but it is likely that the cruise line will be able to do very little in the event your flight is cancelled or delayed. 
A likely solution if you miss your flight, and do in-fact miss the ship's embarkation, would be to meet up with your ship at its next port of call on the cruise itinerary. 
This is solution is far more likely in destinations such as the Mediterranean, Europe, or Caribbean. But may prove more difficult in regions such as Alaska. 
The reason that this scenario may be difficult, to impossible, on an Alaskan cruise is due to the Passenger Services Act of 1886. This Act states that any cruise that is not flagged in the United States cannot transport guests from one United States port to another. This means that if guests are supposed to board in Seattle, Washington, they most often end in Vancouver, or another region of Canada. 
This means that if a guest misses their flight, and must board their ship late, they cannot board a ship beginning and ending in Alaska. A vast majority of cruise ships that sail around and near Alaska, are not flagged in the United States, creating a potential challenge for impacted travelers. 
If it is not possible to meet your cruise at the next, or another port down the itinerary, another possibility would be to cancel your cruise sailing altogether. 
While this is a rather sad prospect, it potentially could be the only way for impacted guests to not lose all of their money. If you find yourself in this situation, I would recommend contacting your cruise line or travel agent directly, and asking them what your options may be in such a scenario. 
Tips to Avoid Stress and the Worst Case Scenario
Booking Airfare Through the Cruise Line
Image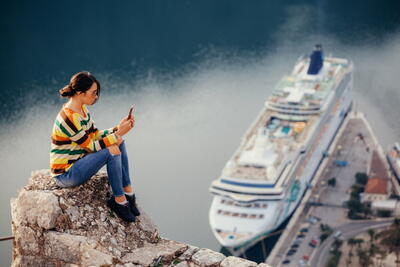 One way to avoid a lot of stress when flying to your cruise port, is to book your airfare through your cruise line. Many cruise lines give this option to their guests. Booking airfare through your chosen cruise line is very easy, and can even offer somewhat of a discount off the cost of airfare. 
For example, cruise lines who do offer the option of booking airfare through them, often have discounts on airfare. Most of the time, but not always, it can be cheaper for guests to use the cruise lines to book their airfare. 
For more detailed information about booking airfare through a cruise line, read our article here. 
A big pro to booking airfare through the cruise line, is that in the event that your flight is cancelled, the cruise line is then responsible for rebooking you onto a different flight. And if you miss embarkation for your cruise, due to a cancelled flight, then it is the responsibility of the cruise line to find you a different flight, and to get you to the ship. 
It is important to note, that cruise lines and airlines will likely not be able to rebook you on a flight in the event that guests miss a flight due to being late or other reasons. Usually accommodations can only be arranged for guests who are impacted because of changes made by the airlines themselves. 
Use a Travel Agent
Image
Travel agents can be an invaluable resource. Travel agents assist their clients from the beginning of their travel planning, through their journey. Because of this, travel agents are there to help every step of the way. 
If you use a travel agent for your upcoming adventures, they can assist if there are any roadblocks, delays, or cancellations. Often times travel agents can get in touch with airlines or cruise lines quicker than a guest may be able to.
Often using a travel agent is complimentary when making your travel plans. Travel agents are given a commission from the cruise lines, and therefore are free for guests to use. This may not always be the case, but it is common. 
Booking your travels with a travel agent means that you have someone to help you in your journey, to come alongside you should any troubles arise. Travel agents can be a great resource in helping travelers find solutions to their impacted journeys. 
Purchase Travel Insurance
Image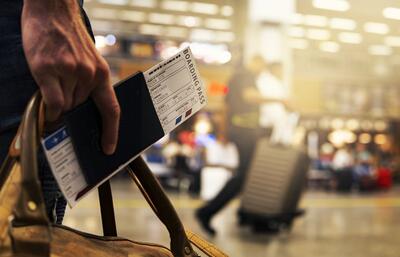 Travel insurance can be a very helpful tool for those embarking on a vacation that involves lots of moving parts. 
Travel insurance can help passengers be reimbursed should they need to cancel their cruise for any reason. Most cruise lines offer the option to purchase a level of travel insurance through them directly. This usually allows their guests to receive a partial or full refund in the event of cancellation due to sickness or last minute personal changes. 
There are also many different independent travel insurance companies that offer a range of coverage plans. It is important to do research when deciding which travel insurance plan to go with, if any. 
Choosing to arrange your trip insurance directly through the cruise line can be helpful because the insurance plans are often designed specifically with cruising in mind. This means that the cruise line representatives that you speak with can easily look up your trip details and recommend the best course of action, should your cruise be impacted by delayed or cancelled flights. 
Drive to the Cruise Port
Image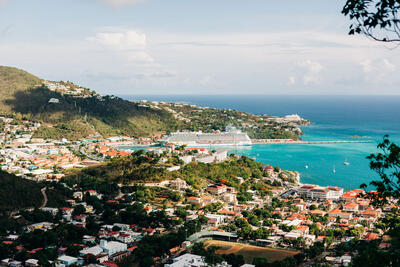 There is one big way to avoid any kind of flight troubles when traveling to your cruise; driving. Driving to your cruise port will help to cut back on any travel stress in regards to flights or airports. However, driving comes with its own challenges and potential set backs. 
Depending on how far away the cruise port is from your home, you will have to factor in the cost of gas, how much time it will take to get to the port, if you will need to book a hotel for the night before embarkation, and the cost of parking at the cruise port. 
Parking at the cruise port can be rather expensive. It is usually around $20 a day. This combined with the cost of a hotel the night before, and gas, could potentially be more expensive than flying to your cruise port. 
Conclusion
Image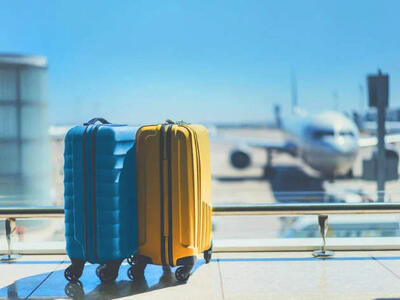 Flight cancellations are nothing new in the realm of travel. However, in the last few years with the presence of things such as the COVID-19 pandemic, flight cancellations are increasing, and have become more frequent than ever. However, there are still options for travelers who's journeys are disrupted. 
The important thing to remember, is that there is usually always some sort of solution to an impacted trip. Remember to take a deep breath, and not to panic! It is likely that this scenario will never happen to you, but it is always better to be prepared. 
Being prepared for every circumstance when traveling will ensure that your trips go as planned, and those all important happy memories can be made on your next cruise vacation!