Cruises are popular vacation options due to their convenience; you pay one price for unlimited food, entertainment, accommodation, and transportation between each port of call. 
Are cruises truly all inclusive, though? While you can certainly have a great vacation without paying extra for add-ons, the base fare of your cruise is usually not all inclusive. 
Read more: 13 cruise ship extra charges you should know about
There are some higher-end and luxury lines that offer a more inclusive experience; however, most mainstream cruise lines will require you to pay extra for certain enhancements, including alcoholic beverages, Wi-Fi, spa treatments, specialty dining, and shore excursions. 
Here's everything you need to know about what is and is not included with your cruise fare.
What is included in base cruise fares?
Image
Cruise lines are able to offer lower base fares by not included everything. This lets guests customize their experience to their preferences. Some, for instance, may prefer to splurge on drink packages, while others might want to book once-in-a-lifetime excursions. 
Even if you opt not to purchase anything else, you can rest assured knowing there will be more than enough food and entertainment to keep you satisfied during your vacation:
Your chosen stateroom with a private ensuite bathroom
Complimentary dining options for all your meals and snacks, including three-course meals for dinner
Onboard activities and entertainment 
Supervised programming for children and teens
Fitness center
Pool(s) and outdoor amenities  
Of course, the exact list of what is included depends on which cruise line you are sailing on and what stateroom category you book. Regardless, it is possible to go on a cruise and not spend another penny once you get on the ship. 
Read more: How to plan a cruise on a budget
What is not included in your base cruise fare?
Image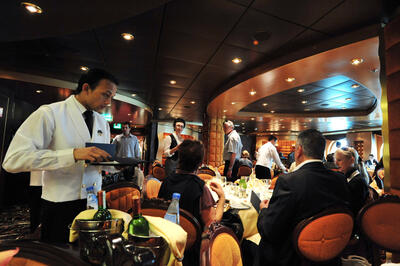 Again, specifics on what is and is not included in your cruise fare varies from cruise line to cruise line. Disney Cruise Line, for instance, includes soft drinks, while most other mainstream cruise lines require you to pay for them individually or purchase a drink package. 
Here is what to can expect to pay extra for on your cruise vacation:
Select non-alcoholic beverages, including soft drinks and zero-proof cocktails
Alcoholic beverages and drink packages
Specialty coffees and teas
Shore excursions
Specialty dining
Wi-Fi
Arcade games
Spa treatments 
Fitness classes
Professional photography
Medical services 
Souvenirs
More inclusive fares from mainstream cruise lines
Image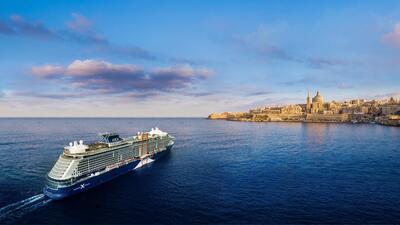 Select cruise lines offer guests a choice between a base rate or more inclusive one that bundles certain add-ons. Of course, the latter option is more pricey, but they are a great option for those who do not want to worry about racking up a large bill on the ship. 
Celebrity Cruises' "All Included" Fare
Image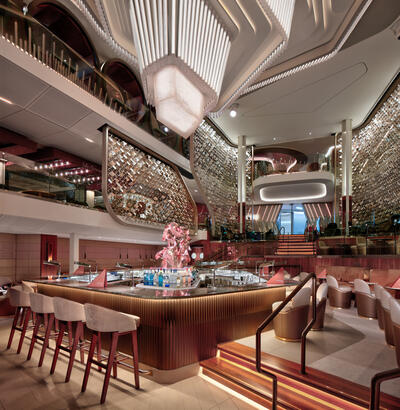 Celebrity Cruises has two different options for fares. The first is a basic rate that includes accommodation, transportation between ports, entertainment, and select food and beverages. 
The other is known as "All Included," which adds the Classic Beverage Package, gratuities, and Wi-Fi to your rate. If you want to upgrade to the Premium Beverage Package, you can do so for $24 more per day. Just be aware that everyone over the age of 21 in your stateroom will have to upgrade, too. 
Holland America Line's "Have It All" Fare
Image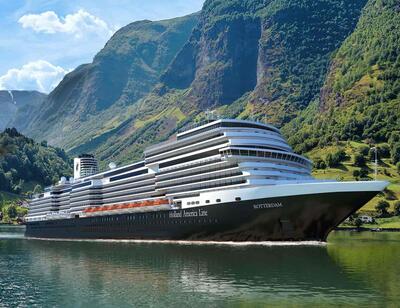 If you are looking to go on a Holland America cruise, you will notice that you have two options for fares. The first is a standard fare that includes accommodation, transportation between ports, entertainment, and select food and beverages. The second is known as "Have It All." It adds the Signature Beverage Package, gratuities, specialty dining experience, shore excursion credits, and Surf Wi-Fi to your cruise experience.
If your sailing is between 6 and 9 nights, you will get one specialty dining meal and $100 in shore excursion credits. If your sailing is 10 to 20 nights, you will get two specialty dining meals and $200 in shore excursion credits. Finally, if your sailing is 21+ nights, you will get three specialty dining experiences and $300 in shore excursion credits. 
Read more: Guide to Holland America Line Drink Packages
Norwegian Cruise Line's "Free at Sea" and "Free at Sea Plus" Promotions
Image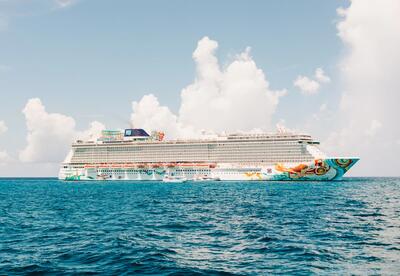 With Norwegian's Free at Sea offers, you can upgrade your cruising experience with the addition of up to 4 offers: free Unlimited Open Bar Package, specialty dining, excursions, and Wi-Fi. Depending on the ongoing promotion, you might be able to get a free third and fourth guest, as well as buy-one-get-one free airfare. 
Wi-Fi and shore excursion credits are automatically added to your fare; however, you have the option to decline the drink package and specialty dining upgrades, resulting in a lower price due to not being charged the gratuities. 
You are able to upgrade from Free at Sea to Free at Sea Plus for $49 per adult per day, which includes the Premium Plus Beverage Package, additional specialty dining meals and shore excursion credits, and unlimited Wi-Fi.  
With the regular Free at Sea promotion, the total Wi-Fi depends on your cruise length:
3-6 nights gets 75 minutes for the entire cruise
7-11 nights gets 150 minutes 
12+ nights gets 300 minutes 
Princess Cruises' "Princess Plus" and "Princess Premier" Fares
Image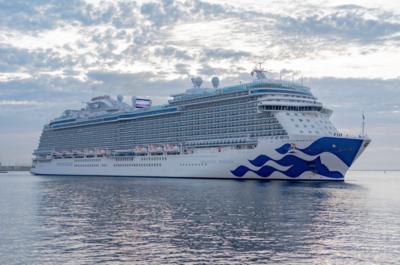 Princess Cruises' offers guests the ability to make their initial fare more inclusive through their Princess Plus and Princess Premier rate options, with the latter being the most inclusive. 
With Princess Plus, you will receive the following benefits:
Princess dining, accommodations and entertainment
MedallionClass® experience
Plus Beverage Package (includes drinks up to $15 each)
Wi-Fi (1 device per guest)
Crew appreciation (which are just cruise tips)
2 Premium desserts per day
2 Fitness classes per cruise
Unlimited juice bar 
The Princess Premier fare includes everything that the Plus fare does, as well as:
Premier Beverage Package (includes drinks up to $20, rather than $15)
Wi-Fi (up to 4 devices per guest)
Crew appreciation
2 specialty dining meals per guest
Photo package (unlimited digital + 3 prints)
Princess Prizes
Unlimited Premium desserts and fitness classes
Special Medallion accessory
Reserved theater seating (for production shows only)
Virgin Voyages
Image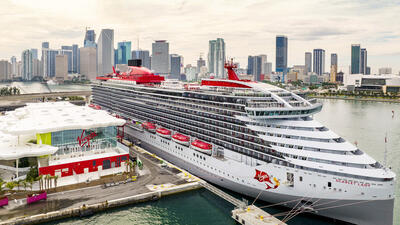 Unlike the aforementioned cruise line fares, Virgin Voyages does not offer different rates for potential passengers to choose from; however, they are worth discussing due to their more inclusive model. 
Every rate includes every dining venue onboard, essential drinks (i.e., still and sparkling water, non-pressed juices, sodas, teas, and drip coffee), Wi-Fi, gratuities, and group fitness classes. 
Depending on what their current promotions are, you might be able to snag up to $600 that can be applied to your bar tab. Onboard Virgin cruises, all drinks are priced á la carte; there are no drink packages that can be purchased. Booking with a bar tab promotion, however, might make your cruise feel more inclusive. 
Suites
Image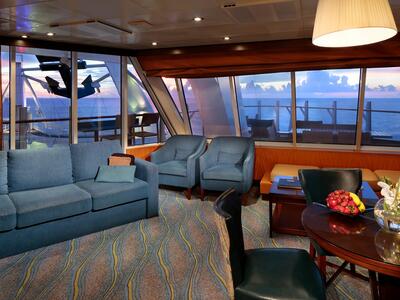 Booking a suite will sometimes get you more included perks. Just like traditional resorts, though, staying in a suite does not include everything. The cruise line, ship, and suite all play a role in determining what other benefits you will receive. 
Staying in a Star Class suite on Royal Caribbean's Oasis and Quantum Class ships, for instance, is the closest thing the cruise line offers to an all inclusive experience. These suites include a lot of extras that most other passengers have to pay for, including specialty non-alcoholic and alcoholic beverages, specialty restaurants, Wi-Fi access, and more. Of course, you will be paying a premium for these top-tier suites.
If you book a suite any ship that is not on an Oasis Class or Quantum Class ship, the experience is a bit more standardized, as Royal Caribbean chose not to expand the suite experience to older ships because they would not be able to include the same amount of benefits found on the larger ships. 
Image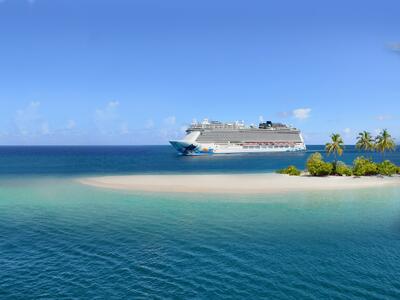 Norwegian Cruise Line is known for The Haven, a luxurious all-suite hideaway. On Breakaway and Breakaway Plus Class ships, there is even a dedicated restaurant and cocktail lounge for Haven guests! 
However, due to the cruise line's Free at Sea promotion, booking a suite in The Haven is more about an elevated cruising experience, rather than a move inclusive one.
If you are sailing onboard Carnival Cruise Line's Mardi Gras, Carnival Celebration, or Carnival Jubilee and opt to cruise in an Excel Suite, you will get complimentary access to Loft 19, a Bottomless Bubbles soft drink package, upgraded bathroom amenities, sparkling wine and fruit bowl upon arrival, and complimentary on-demand movies, as well as laundry service. 
Read more: Best Carnival ship yet? My Carnival Celebration review
For those staying in MSC Cruises' Yacht Club, you can expect to benefit from extra add-ons:
24-hour butler service and dedicated concierge
Room Service available 24 hours a day
Premium Extra Drink Package
Premium Internet package 
Complimentary access to the Thermal Suite in the MSC Aurea Spa
Image
Similarly, The Retreat onboard Celebrity Cruises includes all of the best amenities, such as premium drinks and Wi-Fi, gratuities, and onboard credit that you can spend in almost any way!
Should I take a cruise if I am looking for an all inclusive experience? 
Image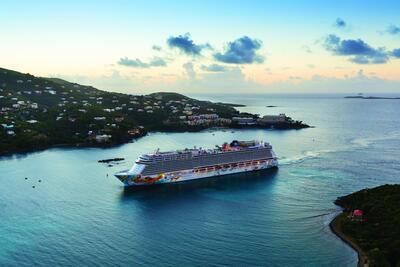 Absolutely! You can make your cruise feel more all inclusive by purchasing add-ons in advance. Plus, this will help you appropriately budget for your cruise vacation; you will not have to worry about ending your vacation with a large tab on your onboard account. 
Since most mainstream cruise fares are not inclusive, you have the ability to customize your experience for it to be whatever you want it to be! If you want more of a party vibe, you can put your money towards drink packages. On the other hand, if you want a family-friendly vacation, you can go on once-in-a-lifetime excursions in each port of call. 
If you are truly seeking an inclusive vacation, you can cruise on a line that offers rates with more amenities included.