Have you ever wondered what it is like to work as a performer onboard a cruise ship?
Alysia Vastardis is currently contracted onboard Norwegian Viva, Norwegian Cruise Line's brand-new Prima Class ship that launched August 2023, as an ensemble performer. 
On her TikTok account, she posts content about her time onboard, from day in the life videos to those showing what she has to do in order to get ready for the 90-minute show. She also posted a video about her accommodations, which is something that everyone is interested in! While not as glamorous as Captain Kate McCue's suite, she has a room all to herself. Everyone except the four leads, who are hosted in guest cabins, stay in Jack and Jill style rooms.
So what is a day in the life like for a Beetlejuice cast member onboard Norwegian Viva like? Keep reading to find out!
Who is Alysia Vastardis?
Image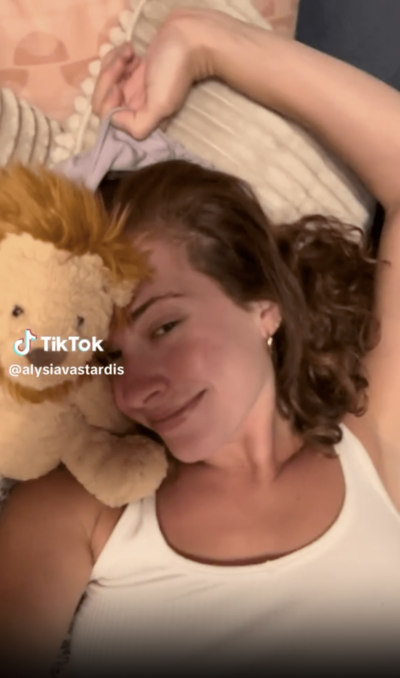 Vastardis has been involved in the world of performance for her entire life. According to her website, she was enrolled in voice lessons when she was just 2-years-old! She graduated from Point Park University in 2021 with her BFA in Musical Theatre and a minor in Dance. 
Throughout her life, she has performed in shows such as Elf the Musical, Grease, Mamma Mia, and Peter Pan. Additionally, this is her second contract at sea. Her first was onboard Royal Caribbean's Liberty of the Seas, where she starred as Annette in Saturday Night Fever. 
Day in the life of Vastardis on a port day
Exploring Split, Croatia
Image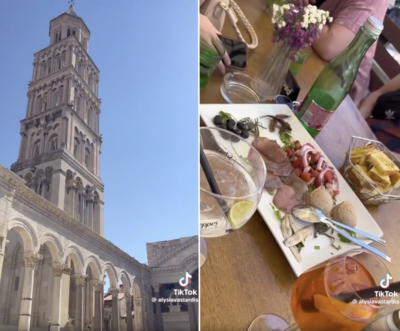 Even on busy two show days, Vastardis has time to get off the ship. On this particular day, Norwegian Viva was docked in Split, Croatia, so after grabbing a drink from Starbucks, she headed ashore! 
She and a few other cast members had the morning and afternoon off, so they enjoyed lunch at a restaurant called Lola, where they split a seafood platter and Vastardis ordered truffle gnocchi. Afterwards, they walked through the Diocletian Palace before venturing into a candy store. Naturally, she had to pick up a few goodies to take back onboard with her!
Pre-show preparations
Image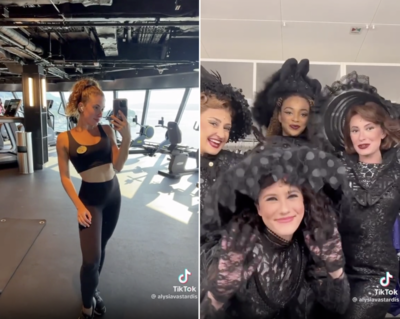 Once she got back on the ship, she headed to the gym for her own pre-show warm up. The entire cast did another warm up in the theater, too. 
Then, she began getting into her first costume. For this show, she wears her microphone inside of her wig, which she says is really nice. 
After the opening, she began transitioning into her second costume: a zombie cheerleader. They only have six minutes to do the entire outfit change, which includes painting their faces green. "It's crazy but so fun," Vastardis said. 
Image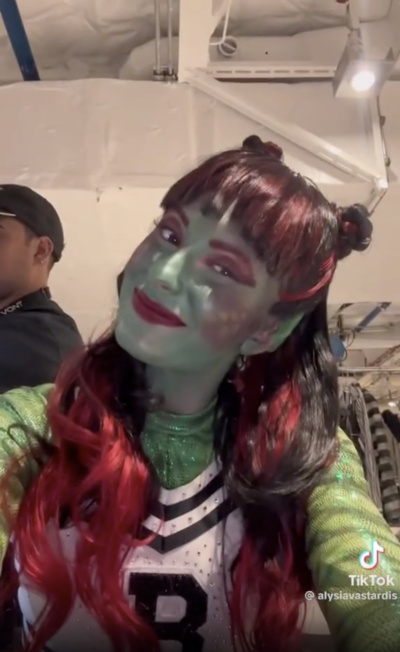 Her third outfit is a choir outfit, and Vastardis said that she named her "Missy." Her lawyer costume persona's name is Courtney. 
Vastardis favorite number, however, is "Beautiful Sound," where she is dressed up like Beetlejuice himself. 
At this point, she has been through five different costume changes, but her performance is not done yet! She and her cast member Tia are dressed as residents of Netherworld at one point before she once again changes, this time into a large skeleton costume for "Creepy Old Guy." 
What happens in between shows? 
Image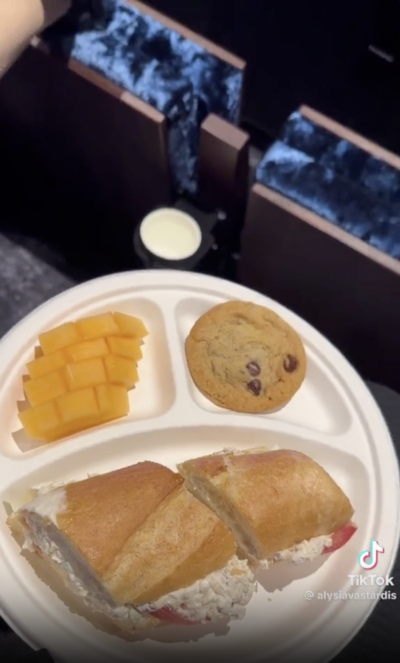 The entire cast is brought a food cart for dinner, so they are able to refuel for the second show of the evening. 
They relax by changing into robes and munching on whatever they're served. On this particular evening, they were brought sandwiches, fruit, and cookies. Afterwards, everyone heads backstage to begin getting ready for the next show. 
The cast headed to the crew bar after it was over to celebrate Elliott, as this was his last performance as Beetlejuice. 
Day in the life of Vastardis on a sea day
Another video posted depicts what her life is like when the ship does not dock in port. While some cruisers' dreams, most itineraries do not visit a new port every single day. Sea days are utilized to help the ship navigate from one place to another, as well as give guests a time to rest and explore everything that the ship has to offer. 
Sleeping in before going to the gym
Image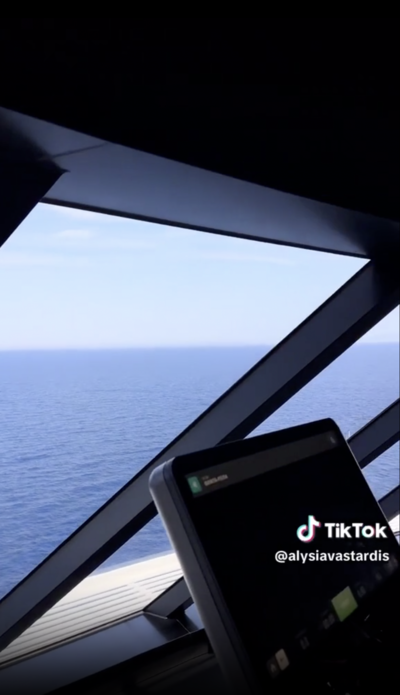 On this particular sea day, Vastardis was able to sleep in, as she was on her own schedule until the afternoon. 
Before heading to the gym, she went to crew mess, which is where the majority of crew members eat their meals. Rather than eating, however, she grabbed a shot of espresso, as she said that she's unable to get through a workout without some coffee. 
At the gym, she ran a 5K while staring out at the ocean's horizon. She also did some yoga. 
There's truly nothing like going to the gym on a cruise ship-- where else would you be able to exercise with those amazing views?
Crew market and understudy rehearsal
Image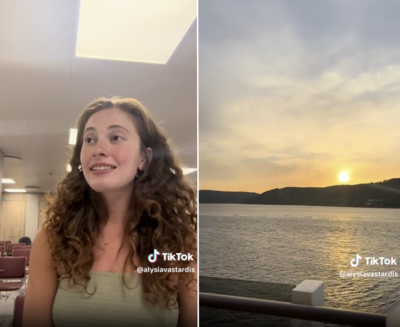 Have you ever wondered where crew members stock up on essentials? Each cruise line has their own version of a crew market. Onboard Royal Caribbean's Wonder of the Seas, for instance, TikTok user Bryan James showed viewers what this specific store was like. These stores allow crew members to purchase items like snacks, toiletries, laundry detergent, and more. 
Vastardis made a pit stop at the store onboard Norwegian Viva to grab some snacks before heading up to Top Deck. "...everyone was up there laying out because it was so beautiful," she said. 
After doing some journaling, she returned to her cabin to shower before getting ready for rehearsal. When it was over, she stayed behind just to do some solo singing. 
"And then when I came out from rehearsal, the sun was setting over Turkey, and it was gorgeous." 
Read more: What are the crew areas like on a cruise ship?
Dinner and drinks
Image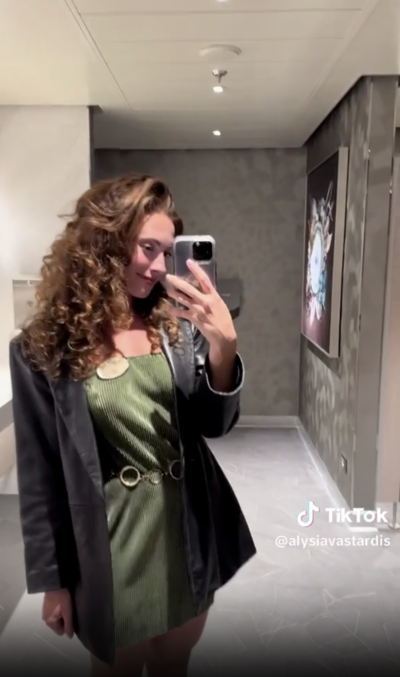 She returned to her stateroom again to get ready for dinner, and afterwards, she went out for a few drinks with her friends. 
What Norwegian ships have Broadway-style shows onboard?
Image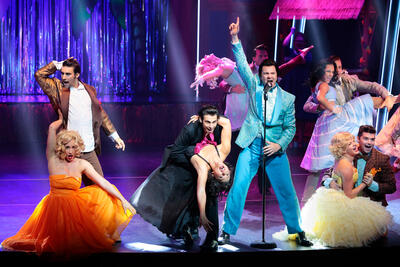 If you're an entertainment junkie, you will want to consider sailing onboard one of Norwegian Cruise Line's newer vessels. Not only do they have more onboard activities, such as go karts, but they also feature Broadway-style shows. 
SIX, for instance, is currently playing onboard Norwegian Bliss and Breakaway, while Summer: The Donna Summer Musical is on Norwegian Prima. And, of course, Beetlejuice is onboard Norwegian Viva! 
Image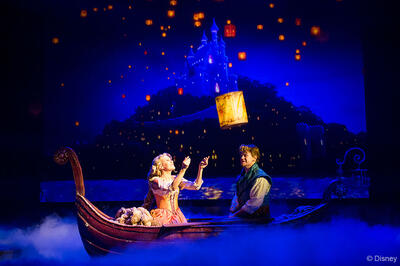 You can also expand your search to select Royal Caribbean ships, as well. Icon of the Seas, the cruise line's brand-new ship set to launch in January 2024, will be the first to feature Wizard of Oz, and Symphony of the Seas currently has a shortened production of Hairspray. 
Disney ships have Disney musicals onboard, too. Frozen is currently onboard Disney Wonder and Fantasy, while Beauty and the Beast can be seen when sailing onboard Disney Dream.