In 2022, Norwegian launched Norwegian Prima, the namesake Prima Class ship. They had not released a new class of ship since the Breakaway Class in 2013. 
The second Prima Class ship, Norwegian Viva, expands on the exciting amenities that the cruise line added to its repertoire. 
Here's everything you need to know about NCL Viva, from the launch date to the itineraries offered during her maiden season, onboard amenities, and more. 
First things first, has Norwegian Viva officially launched?
Image
Norwegian Viva set sail in August 2023. She departed from Venice (Trieste), Italy on August 10 on a 9-night cruise through the Mediterranean visiting places like Ibiza, Spain; Cannes, France; and Salerno, Italy before concluding in Lisbon, Portugal. 
First itineraries
Image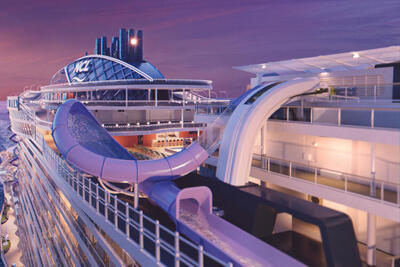 From August to November 2023, Norwegian Viva will remain in Europe and sail on 9- and 10-day cruises. She is set to cross the Atlantic Ocean on November 16 during an 11-day sailing in order to reposition to Puerto Rico to offer Caribbean cruises. 
While based in San Juan, Norwegian Viva will mostly make 7-day Southern Caribbean cruises, calling in ports like Tortola, British Virgin Islands; St. John's, Antigua; Bridgetown, Barbados; Castries, St. Lucia; Philipsburg, St. Maarten; and St. Thomas, U.S. Virgin Islands.
In April 2024, she'll return to Europe for the summer and offer a 19-day transatlantic cruise for guests who really want to experience everything this brand-new ship has to offer. 
NCL Viva statistics 
Image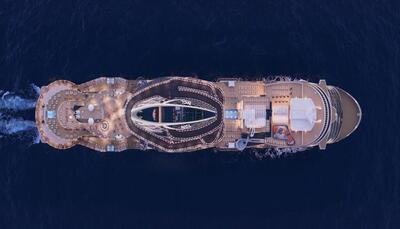 The ship measures 142,500 gross tons, meaning that although the cruise line's newest vessel at sea, she is not the largest! 
Norwegian Cruise Line's largest ship by gross registered tonnage is Norwegian Encore, which measures a little over 169,000 gross tons. 
In terms of her length, she comes in at 965 feet long, with a maximum beam of 133 feet. 
Image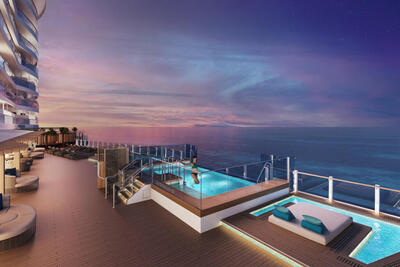 At double capacity, Norwegian Viva will be able to accommodate 3,009 passengers. 
Onboard, there will be a total of 1,506 crew members to attend to them, including cabin stewards, Guest Services representatives, bartenders, and more. 
Prima Class ships
Image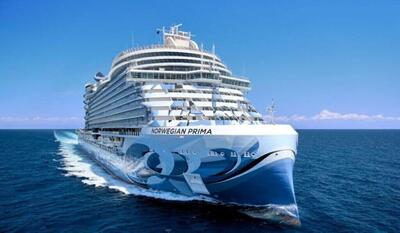 Norwegian Viva is the second of six ships that will ultimately make up Norwegian Cruise Line's Prima Class. 
The first of these ships, Norwegian Prima, was launched in 2022 and introduced some new and exciting features to the NCL fleet. Currently, the other four ships scheduled to be a part of the Prima Class are not yet named. They are, however, set to launch in 2025, 2026, 2027, and 2028, respectively.  
Image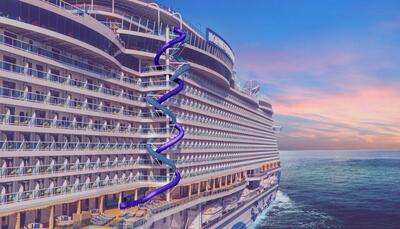 Prima Class ships have an upscale feel and atmosphere, with a large selection of suite staterooms and the largest amount of deck space of any Norwegian Cruise Line ships thus far!
Norwegian Cruise Line Chief Executive Officer (CEO), Harry Sommer, said that Norwegian Viva "...sets the standard in the premium segment, illustrating our commitment to pushing boundaries in four main areas: wide open space, service that puts guests first, thoughtful design, and experiences beyond expectation!"
Image
As Norwegian continues to launch Prima Class ships, it is expected that they, too, will continue to push the same boundaries. 
What amenities
can be found onboard Norwegian Viva?
Image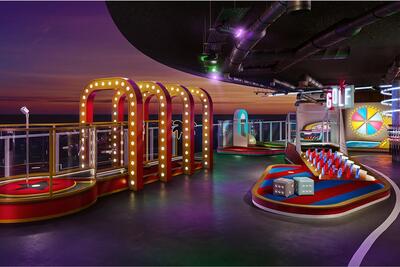 Onboard NCL Viva, there's something appealing to every cruise guest, as there are a plethora of both thrills and chills onboard. 
Have you ever wanted to race against your friends at sea? Well, you can while sailing onboard Norwegian Viva thanks to the Viva Speedway. 
This new and thrilling experience is a must-do for any traveler sailing onboard NCL's Prima Class of ships. This go-kart race track measures a whopping 1,400 feet and spans three decks!
Image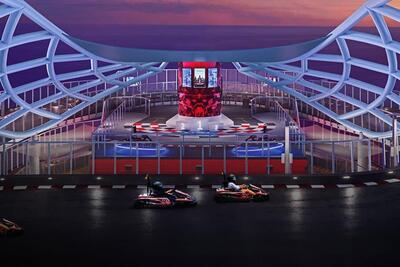 In addition to the race track, Norwegian Viva also features a 10-deck dry slide, dubbed "The Drop." 
When it debuted onboard Norwegian Prima in 2022, this slide was the first free-fall dry slide in the world. There's another second dry slide onboard, too, named "The Rush." This dueling-slide style allows guests to race their travel companions and fellow passengers.
For kids, Norwegian Viva has a large outdoor splash pad area. Additionally, the ship has several dedicated areas for children and teens, so they can enjoy some time away from their parents!
Image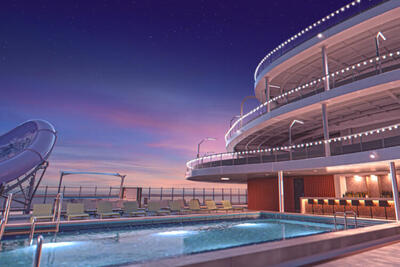 In terms of pools and outdoor areas, there's The Wave, the cruise line's first tidal wave waterslide. Plus, there's also Infinity Beach, where guests can enjoy stunning ocean views while enjoying lounging in an infinity pool. 
Additionally, guests can take a stroll on the Oceanwalk, an outdoor area complete with a glass walkway. 
Other areas of activity and entertainment for guests include the Galaxy Pavilion, an immersive reality experience that allows passengers to explore the first flying theater simulator at sea. 
Image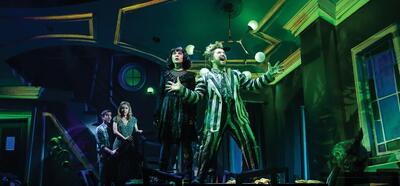 For an extra charge, you can relax in the thermal suite, which features heat therapy areas such as saunas and more.
In terms of entertainment, NCL Viva is the first ship to offer Beetlejuice the Musical at sea: "We summoned Beetlejuice to Norwegian Viva. The hit Broadway show about everyone's favorite undead guy is coming on board. Experience the story like never before in this hauntingly good musical based on the Tim Burton movie." 
Read more: What It's Like to Work As a Performer on a Cruise Ship
NCL Viva passengers will find no shortage of shopping options, as they'll be able to browse the following shops; Beauty by Design & Afficionados, EFFY Jewelry, Pandora Jewelry, Roberto Coin, Tech @ Sea, The Gateway, The Zone & Eye Style, and Norwegian's Photo Gallery.  
What are the food and beverage options found onboard Norwegian Viva?
Image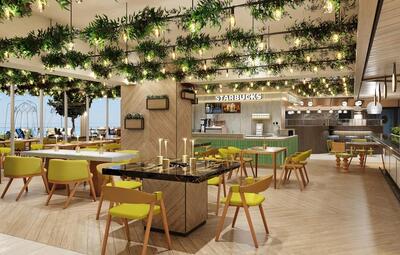 There's a total of 18 bars and lounges onboard, including Viva Speedway Bar, Belvedere Bar, Luna Bar, Metropolitan, Observation Lounge, Penrose Atrium, Penrose Bar, Soleil Bar, Studio Lounge, Syd Norman's Pour House, The Haven Lounge & Bar, The Humidor Cigar Lounge, The Improve at Sea, The Local Bar & Grill, Vibe Beach Club, Waves Pool Bar, Whiskey Bar, and Indulge Outdoor Lounge. 
Additionally, coffee fanatics will love the onboard Starbucks. While it is not included in the base fare, you can purchase a drink package that includes unlimited Starbucks for the duration of your sailing. 
In terms of dining, there are five completely complimentary dining locations onboard: The Local Bar & Grill, Hudson's, Indulge Food Hall, Surfside Cafe, and The Commodore Room. 
Image
In addition to these complimentary dining venues, guests will also be able to enjoy The Haven Restaurant for free if they are staying in one of the exclusive suites.
To break it down, Hudson's and The Commodore Room are the two larger-scale complimentary dining restaurants, while Surfside Cafe is the ship's buffet.
Indulge Food Hall is a casual dining venue that features cuisine from all over the world. And, finally, The Local Bar & Grill is a Norwegian Cruise Line classic dining space, resembling a local pub where guests can get yummy eats 24 hours a day. 
Image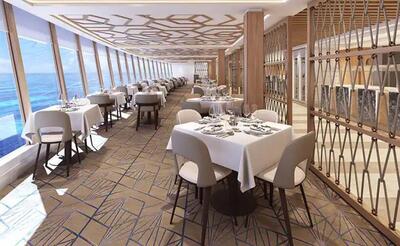 Of course, for those looking for more intimate dining experiences, there are plenty of specialty dining restaurants onboard: Cagney's Steakhouse, Food Republic, Hasuki, Le Bistro, Los Lobos, Nama Sushi & Sashimi, Onda by Scarpetta, and Palomar. 
These specialty restaurants span a wide variety of different food and cuisine types. From French, Italian, Sushi, Mexican, Japanese, and so much more, Norwegian Viva will have it all to appease all appetites!
NCL Viva's accommodation options
Image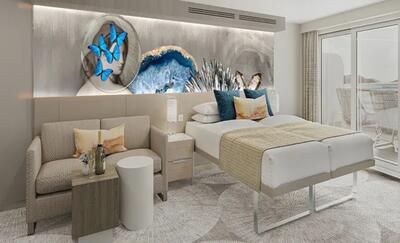 Onboard both Norwegian Prima and Viva, you'll find the largest amount of stateroom categories and varieties out of any Norwegian Cruise Line ships so far, including The Haven (ultra-luxury suites), standard suites, club balcony suites, balconies, ocean view rooms, inside cabins, and studio cabins for those traveling alone. 
These staterooms range in how many guests they can accommodate, from 8 guests in some of The Haven rooms to a single guest in the Studio staterooms.
Read more: I took my first solo cruise on Norwegian Cruise Line. After 5 nights, here are the pros and cons of cruising alone
Conclusion
Image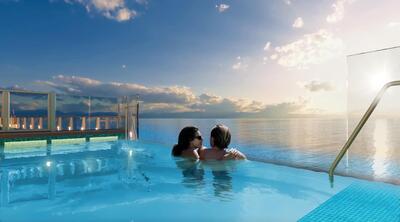 Onboard Norwegian Viva, you'll find all the latest and greatest amenities, dining, and entertainment that can be found amongst the Norwegian Cruise Line fleet. 
Guests looking to book a voyage onboard Norwegian Viva during her maiden still have plenty of opportunities, as many of the summer sailings still have availability, as well as those in the fall and winter.