My most recent cruise with Norwegian Cruise Line was a solo adventure onboard the largest ship in the fleet: Norwegian Encore. This trip was the longest amount of time that I have ever been gone while traveling completely by myself. 
I was both anxious and excited to see what cruising solo would be like. 
Now that I have returned from my solo adventure, I can say that I had a really great cruise, and I am eager to share some of the pros and cons that go into cruising alone!  
Trip Outline
Image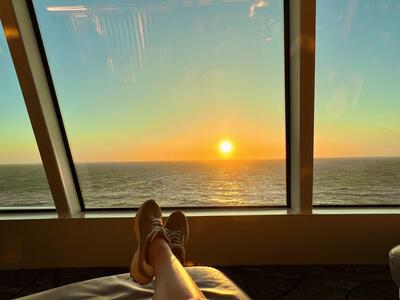 The cruise departed out of Los Angeles, California and had three days at sea, ultimately ending up in Vancouver, British Columbia. Additioanlly, the itinerary included one overnight stay onboard the ship while docked in Vancouver. 
This cruise was a repositioning cruise of sorts due to Norwegian Encore moving for the summer season to Alaska, where it will conduct mostly 7-day sailings around Alaska and Canada. 
In order to get to the initial cruise port in Los Angeles I needed to fly from Florida to California. This meant two flights and several Uber rides, in addition to the cruise itself on this solo journey. 
Solo Airplane and Uber Rides
Image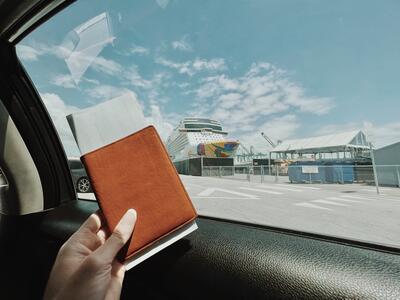 I feel very lucky to have be able to do quite a bit of traveling in my life, and while I have had the privilege of traveling all over the world, I have never been on a multiple day trip by myself anywhere! I have always traveled with either family or friends.
I have flown solo by myself many times to various destinations, but I will be honest, taking Ubers by myself is not my favorite thing, and staying in a hotel all by myself is not exactly my idea of a vacation well spent. 
I would always rather be with family or friends to share the travel experiences with, so I was intrigued to see what my overall thoughts would be on a solo cruise adventure. Again, these are all my personal thoughts leading up to the experience. 
The flights went relatively smoothly. I flew from Florida to Atlanta, and then Atlanta to Los Angeles. I was in the middle seat for both of these flights, but I was lucky to have very kind individuals next to me on both flights. 
Image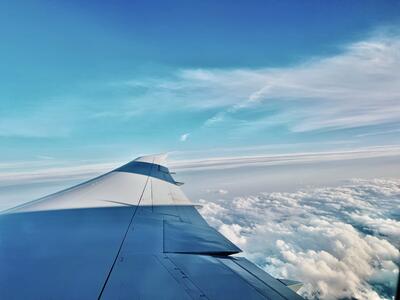 Because I was flying all the way from Florida to Los Angeles California, it meant a relatively long travel day, and due to this fact, I did not arrive to California until almost 1:00am in the morning. I also decided to fly into the Ontario airport instead of LAX due to the cost of the flights being significantly cheaper for my travel dates. 
The day before my flights I had decided to pre-schedule my Uber transportation from the airport to the hotel that I would be staying at the night before the cruise, and this turned out to be a very good decision. 
When I arrived at the Ontario airport, I discovered that there were no Ubers, Lyfts, or taxis operating normally since it was so late! I was very thankful that I had taken the time to prearrange my transportation ahead of time! Once my flight arrived to California, I was quickly able to find the area where ride shares meet outside the terminal, and my Uber arrived exactly at the prescheduled time.
Overnight in a Hotel Alone
Image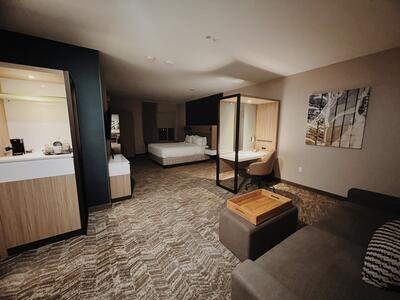 Staying hotels alone can be quite strange; however, it can also be an opportunity to relax and unwind. 
I had arranged my hotel stay to be between the Ontario airport and Los Angeles cruise terminal. My hotel stay was great, and although I did not get much sleep because I planned to wake up early the next day to make my way to the cruise terminal, the hotel room was very comfortable. I enjoyed relaxing and watching a TV show while decompressing from the long travel day before I went to sleep. 
Luckily, breakfast was included in the price of my hotel room, so the next morning, I was able to enjoy a continental style breakfast before heading to the cruise port. I did not spend much time at this hotel, but it was a perfect spot to get some rest and prepare for the next phase of my journey: the cruise! 
Boarding the Cruise
Image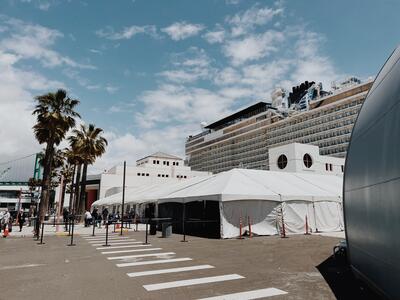 (Outside of the Los Angeles cruise terminal)
After finishing my breakfast at the hotel, I booked another Uber to take me from the hotel to the cruise port. This process was very easy and seamless, and I arrived to the cruise terminal rather quickly. 
Boarding Norwegian Encore at the Los Angeles cruise port was very easy and straightforward! 
I am pleased to report that this was one of the quickest boarding experiences I have had yet when cruising. Once I arrived at the port, I was able to step foot onboard within about 15 minutes. 
I got on the ship at about 12:00pm. I did not choose to check my luggage during this cruise boarding, and therefore had my two bags with me. Because it was a quick trip I only had a small carry-on suitcase and a backpack with me; however, once onboard the staterooms were not quite ready, which meant that I could not drop my bags off yet. 
Image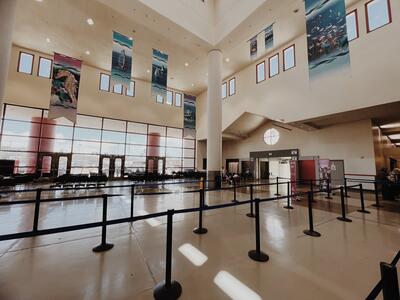 (Inside of Los Angeles cruise terminal)
It is often common that when guests first board their cruise ship, that the staterooms may not be ready. Often times, crew members are still preparing and cleaning staterooms from the previous set of passengers. 
Cruise ships often only have a matter of hours to turn around the entire ship for a whole new set of passengers. Usually staterooms are ready for their new residents by 1:00pm or so on the day of embarkation. 
I decided to go to the Observation Lounge onboard to wait for my Studio Stateroom to be ready, and this turned out to be a great choice. I was able to park my bags next to me and hangout in a comfy lounge chair while sipping a cup of coffee. 
At about 2:00pm, the ship's cruise director made an announcement over the intercom stating that all staterooms were ready, and I was able to check out my studio cabin for the first time!
Cruise Journey
Image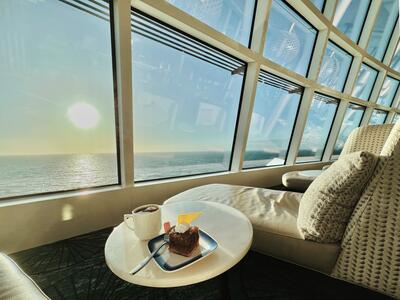 Three ways that I would use to describe this trip overall would be relaxing, productive, and confidence-building. 
Because I was traveling solo, it meant a lot of time to relax and to just enjoy the ship by myself. This itinerary was also mostly made up of sea days, and therefore meant a lot of time to relax and explore the Norwegian Encore, rather than ports of call. I was able to see a show when I felt like it, enjoy a comedy performance, take in the ocean views, or simply lounge reading a book in the Observation Lounge when I wanted to. 
A lot of time alone also meant that I was able to get a lot of work done or things I had been meaning to do. For example, I was able to work on and complete several articles on this trip, as well as read a book that I had been meaning to finish for forever! Having the opportunity to both relax while simultaneously get some work done was a great combination for me and made me appreciate the idea behind a solo trip!
Image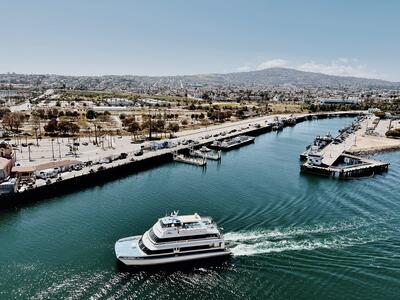 (Sights sailing away from the Los Angeles cruise terminal) 
Because this was the first time I have really been on a big trip by myself I was not sure what it would be like onboard. How would I like attending shows by myself? Or eating dinners by myself? 
I can say that I do prefer to share travel experiences with others; however, I did gain a certain level of travel confidence that I did not have before this particular trip. At first, eating meals alone was rather awkward, and watching a show in the theater by myself felt kinda lonely. But by the end of the four days, I came to appreciate the simplicity and quietness of it all! 
I can definitely say now that if a future solo trip were to arise, I would feel much less intimidated. Solo traveling on a cruise can be a great opportunity to unwind and appreciate some quiet relaxation in a beautiful setting. 
Image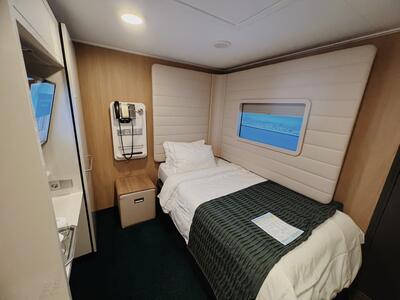 I also really enjoyed my Studio Stateroom! In fact, we have an entire article detailing this room type further, check it out here. 
Opportunities to Interact with Fellow Passengers
Image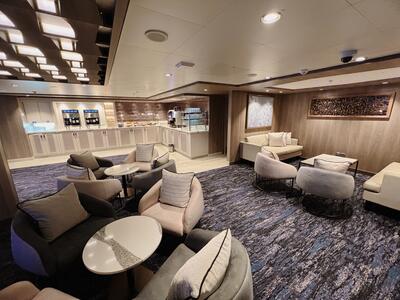 It was a really neat experience to be able to check out all of the exclusive solo traveler amenities that Norwegian Cruise Line offers to its guests! I appreciate that Norwegian goes the extra mile to provide a unique experience to passengers traveling alone. 
This is something relatively unique to the cruising industry, and if you are someone who is considering a solo cruise, I recommend checking out Norwegian Cruise Line's amenities. 
Norwegian Cruise Line is one of the only larger cruise lines that really markets itself to prospective solo travelers. They do this by providing unique stateroom cabins designed for just one guest. These rooms are comfortable, come complete with every amenity someone might need, and I found them to be very fun and cozy! 
Plus, since they are marketed to a single person, you do not have to worry about paying the double occupany rate, meaning that you will save money in the end on your stateroom. 
Image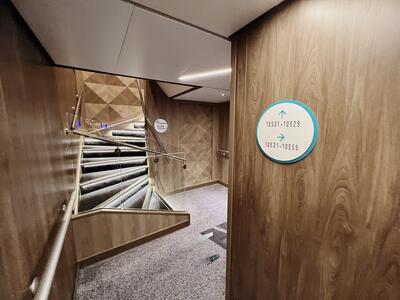 (Staircase to exclusive Studio Lounge onboard the Norwegian Encore ship)
In addition to the great Studio Staterooms, Norwegian Cruise Line also provides exclusive lounges to guests staying in these room categories. In fact, these Studio Lounges and the entire Studio Stateroom area can only be accessed using a keycard for a Studio Stateroom. 
Inside the lounge, guests will find plenty of comfortable chairs and couches to hangout and relax, as well as a fully stocked snack bar with cookies and fruit, flavored water station, tea, and even a specialty coffee machine that can make guests caffeinated or decaf lattes at any time of the day. All of these lounge amenities are complimentary to Norwegian guests staying in Studio Staterooms. 
Along with access to these lounges, Norwegian Cruise Line does a great job of providing special events and socials for passengers traveling alone. Some of these meetups are held in various locations around the ship, while some are held in the exclusive studio lounge. 
Guests can find the exact time and location of these solo traveler socials on the Freestyle Daily, Norwegian's daily ship schedule that is delivered to all staterooms each night of the cruise. 
Image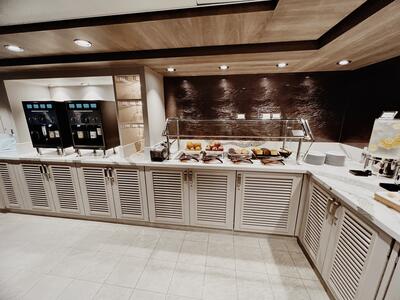 (Closer look at the snacks and amenities inside the Studio Lounge)
I was unsure what these meetups would be like, what the age demographic of them would be, etc., so I decided to investigate by attending one in the studio lounge the second evening of the cruise. 
I was pleased to discover that there was a wide range of age groups who attended the meetup and that there was quite a few people there in general. If you are someone who is interested in making new friends or socializing with others during a solo cruise, I would definitely recommend stopping by one of the solo traveler meetups! 
Exploring Vancouver British Columbia by Myself
Image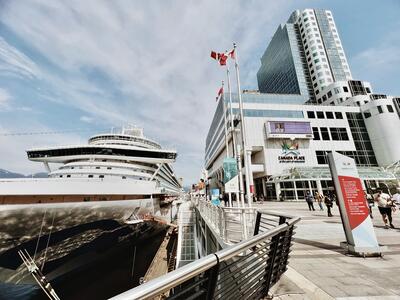 I will be honest, I was unsure if I would like traveling by myself. For me personally, a big part of traveling is making special memories with friends and family; however, I was pleasantly surprised by the sense of freedom and adventure I felt stepping off the ship in Vancouver British Columbia. 
Traveling by myself meant that I could take things completely at my own pace, do whatever I wanted, and see the exact sights I wanted to see. It meant that if I wanted to I could wake up early and get off the ship on my own schedule or that I could take things slow and not feel too guilty about it. 
Image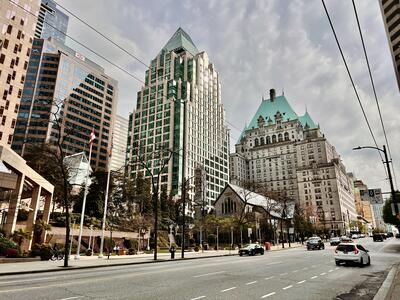 During the three sea days leading up to the overnight stop in Vancouver, I did some light research on the area and some of the local sights that I might want to explore during our day there. 
I knew I wanted to checkout the Gastown Steam Clock, a local bookstore, and to stroll through some of the small parks in the city. I ended up doing all of these things, as well as pick up some maple syrup for my family back home! 
I was also able to fully explore the Vancouver cruise terminal, which quickly became one of my favorite cruise terminals yet! This terminal is really great, located at the very center of the city and walkable to many sights, has a small park with beautiful views, is well maintained, and even has a small free museum for guests to visit. 
If you have the opportunity to visit Vancouver, definitely take some time to explore the area around the cruise terminal! In fact, if you are looking for information, check out this article here all about the Vancouver, British Columbia cruise port and more about my experience exploring this great city! 
Image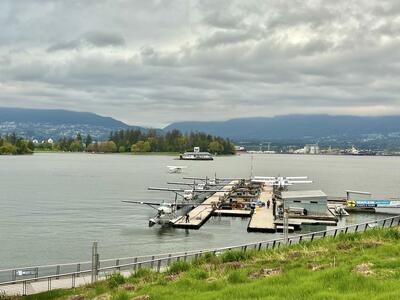 Before I headed back to the ship at the end of the day I stopped by the Vancouver Harbor Flight Centre Seaplane Terminal. This unique location is very close to the cruise ship terminal and offers the chance to checkout a fun local sight. Near this area there is a great lookout point where visitors can watch seaplanes land and take off on their watery runway. 
Before this, I had never seen a seaplane take off or land before, and if you are someone who is interested in aviation or seeing something of the local area, I recommend stopping by this fun spot. There is also a great park in this area that follows a walkway along the water that offers further pretty views of the harbor. 
Overall Pros of a Solo Cruise Trip
Image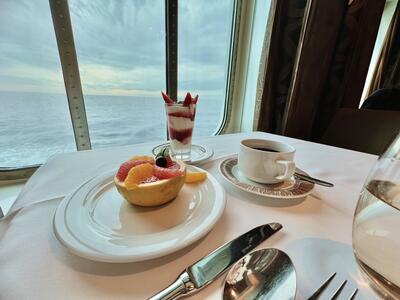 On this trip, I discovered that there are actually a lot of pros to taking a solo trip. The complete freedom to do exactly what you want each day allows travelers to have the exact vacation they want, without worrying about having to coordinate their desires with other travelers. 
It also meant that if I wanted to take a nap in my cozy stateroom or simply read a book in one of the lounges, I could! If I wanted to see a show twice, I could do so without guilt, and I was completely on my own schedule. 
Image
This trip did help to build my confidence when traveling alone, and I now feel that when it comes to future trips I will be even more equipped. By the end of the cruise, I no longer felt awkward dining alone or attending an event by myself. 
A pro that should be considered is that this sailing was very cheap! I paid about $450 for this 4-night journey. This is cheaper than most hotels nowadays for a 4-night stay and included an unlimited amount of food, entertainment, and activities. The value for money with a cruise can be really great, and this cruise was a perfect example of that. 
Image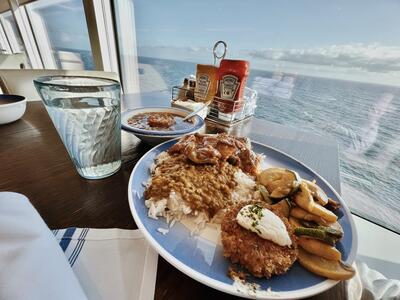 As a women traveling alone, or any individual traveling alone, there is always some level of concern about safety; however, I never felt unsafe once on this entire trip! In fact, I would argue that when it comes to methods for solo traveling, I personally think that cruising is one of the best ways to see the world by yourself. 
Cruising is very safe, and I always felt right at home onboard. One of the best things about cruising is that your lodging travels with you while transporting you to many fantastic destinations along the way. This fact also makes it a great option when it comes to safety and security. 
Image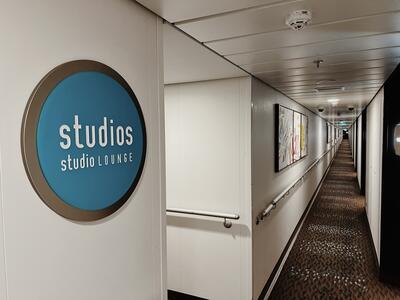 Norwegian Cruise Line does a fantastic job of creating and fostering a great solo traveler experience. If you are someone looking into booking a solo adventure, I highly recommend considering a cruise, and looking into Norwegian Cruise Line specifically for their solo traveler offerings! 
Overall Cons
Image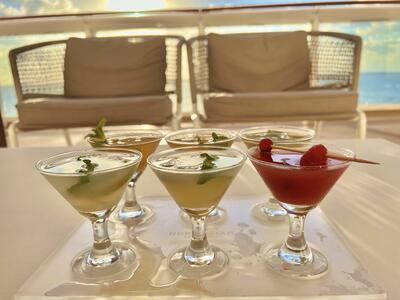 There were not a whole lot of cons to this trip except for what I personally considered to be a rather big one. I would have loved to share this experience with someone else! Whether it be family or friends, I would have loved to cruise with someone else, as it would have been exciting to share all the memories and experiences with another person. 
While I would definitely entertain the idea of doing a solo cruise at some point again in the future, I still think that I would rather travel with someone when given the chance. However, I really did enjoy this experience overall and would absolutely consider a solo cruise with Norwegian again.
Conclusion
Image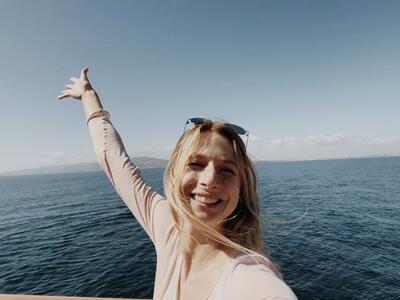 This trip was truly so unique and I had a wonderful time getting to explore the Norwegian Encore ship in detail and visiting Vancouver for the first time! 
Norwegian offers their Studio Staterooms onboard several of their newer vessels. Check out Norwegian's Breakaway Plus Class ships, such as the Norwegian Bliss or Norwegian Encore, as well as thePrima Class ships, such as the Norwegian Prima or the new Norwegian Viva ship for Studio Staterooms specifically. 
Solo traveling can be intimidating; however, after this experience, I can say that Norwegian Cruise Line makes the whole experience quite simple. If you are someone looking to book a fun, relaxing, and truly unique and special solo trip, I would recommend taking a look at a cruise sailing with Norwegian Cruise Line!