Norwegian Cruise Line is making some pretty big changes to stateroom categories onboard all ships in their fleet. 
Those sailing with Norwegian in 2024 and beyond will either be thrilled or disappointed to hear that they are removing the spa category of staterooms. 
Moreover, they are adding about 1,000 solo cabins to all ships, meaning that there will be an increased opportunity for guests traveling alone to score a studio cabin. 
Say goodbye to spa staterooms
Image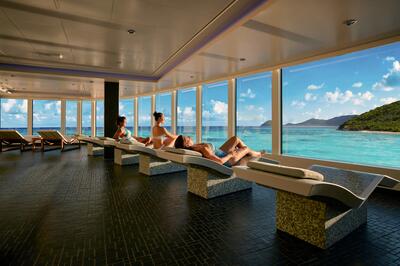 Have you ever stayed in a spa cabin onboard a Norwegian ship? In the past, these rooms came with the benefit of being able to access the Mandara Spa and complimentary use of the thermal suite, sauna, hydrotherapy pools, steam room, and heated loungers. 
As of October 3, guests can no longer book spa staterooms for future bookings. That being said, those with existing reservations will still have thermal suite access. Because thermal suite access is protected for those with bookings, the cruise line will offer no compensation. 
The purpose of removing complimentary access to the thermal suite with spa staterooms is to allow other passengers, regardless of booked cabin category, more availability to book passes. 
Image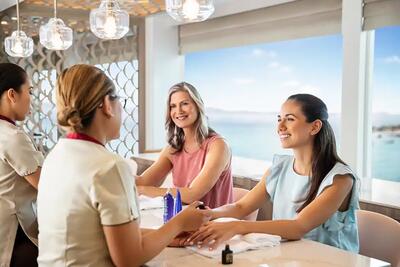 "We are committed to providing the best vacations at sea and work tirelessly to elevate the quality of our offerings and overall guest experience," the statement read.
"In an effort to provide more availability and access to NCL's Mandara Spa and Salon's Thermal Suite, Spa Suites in The Haven by Norwegian, Spa Club Balcony, and Spa Balcony Staterooms have been recategorized to traditional Suites, Club Balcony, and Balcony staterooms."
Image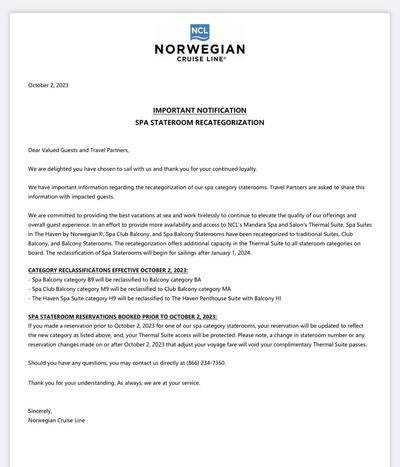 (Above is a copy of the notification posted to Lower Latitudes Travel's Facebook page)
Spa rooms will be reclassified into the following:
Spa balconies (B9) will become standard balconies (BA)
Spa Club balconies (M9) will become Club balconies (MA)
The Haven Spa Suites (H9) will become The Haven Penthouse Suites with Balcony (H1)
What is the thermal suite?
Image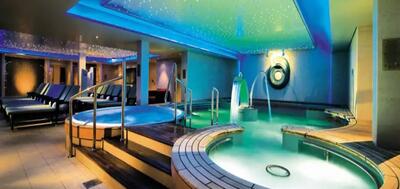 The adults-only thermal suite onboard Norwegian ships allow for a relaxing escape to recharge and focus on wellness. While exact offerings will vary from ship to ship, you can expect to find things like saunas, steam rooms, salt rooms, rain showers, and more. 
To gain access, you have to either purchase a day pass for pass for the entire duration of your cruise. And, of course, they are limited to allow for a more exclusive experience. Nobody wants to sit in a packed sauna on vacation! 
How much does a pass to the thermal suite cost?
Image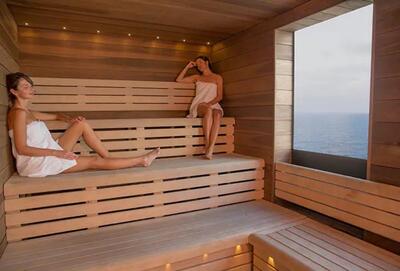 As mentioned, access to the thermal suite is not included in the cost of your Norwegian cruise; it is an add-on that is limited in availability.  
The cost varies based on the ship. For instance, a 10-day pass onboard Norwegian Star costs $249, while a 4-day pass on the brand-new Norwegian Viva is currently priced at $249 for the first week of December. 
More studio cabins coming to the Norwegian fleet
Image
Three new categories of solo cabins will be found onboard Norwegian ships in 2024: Solo inside, solo oceanview, and solo balcony. This means that rather than being confined to a room with no exterior view, future solo guests onboard Norwegian will have the chance to book solo rooms with both ocean view windows and private balconies. 
As of October 2023, only nine Norwegian ships have solo cabins. The addition of these cabins will add cabins for single travelers to ten other ships!
Generally, those who are traveling alone are subject to a rather expensive single supplement fee, meaning that they have to pay the fare for the second person in the cabin. This is because cruise lines base their earnings on a minimum of two people per standard cabin. 
Read more: I stayed in a $457 studio cabin on Norwegian Encore - Take a look inside my tiny cabin