Southampton Cruise Port is located in Hampshire, England and serves more than two million passengers each year. The cruise port is the largest passenger port in the UK and is home to five passenger terminals: QEII, Mayflower, Horizon, City Cruise, and Ocean. All terminals are located near the city center.
The Port of Southampton is also the busiest cruise port in the UK and serves as a major hub for Northern Europe. Ferries and cargo ships also depart from Southampton Cruise Port, making it a very busy port city for England.
The Southampton Cruise Port is also conveniently located to London, with the port located 80 miles southwest of the city. The port has an excellent network of road and rail transit options to major nearby cities.
If you're sailing from Southampton, we have everything you need to know about one of the biggest ports in Europe.
Where is Southampton Cruise Port located?
Image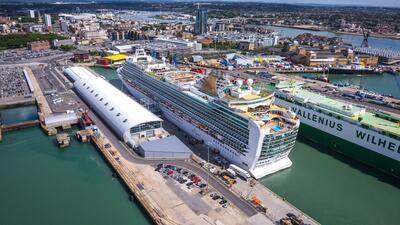 The Port of Southampton is a large area, although it is easy to navigate from the city center. Taxis are readily available from the main train station: Southampton Central.
Addresses for each of the five terminals are:
City Cruise Terminal (Berth 101): Western Docks, Southampton, SO15 1BS
Horizon Cruise Terminal (Berth 102): Horizon Cruise Terminal Southampton, Southampton, SO15 1AW
Mayflower Cruise Terminal (Berth 106): Dock Gate 10, Southampton, SO15 1HJ
Ocean Cruise Terminal (Berth 46/47): Cunard Road, Southampton, SO14 3QN
QEII Cruise Terminal (Berth 38/39): Dock Gate 4, Southampton, SO14 3GG
City and Horizon Cruise Terminals
Image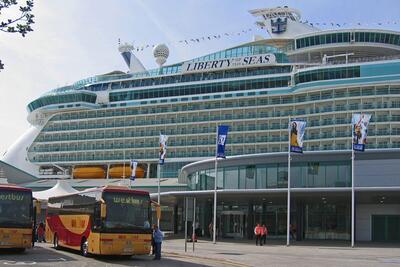 The City Cruise Terminal at the Port of Southampton is designed to accommodate larger ships visiting the UK; therefore, this terminal is one of the busiest. The Horizon Cruise Terminal is the newest terminal in the Port of Southampton, as it was just opened in 2021 after a £55 million investment.
The City and Horizon terminals are both located within a 15-minute walk from the central train station in Southhampton. Both terminals can be easily accessible by car, bus, or train.
Those driving will follow the A33, West Quay Road towards the Western Docks. Drivers should look for signage to Dock Gate 10 with the City Cruise Terminal on the left. A short-stay car park is available opposite of the terminal.
By train, the closest and most convenient station for the Port of Southampton will be the Southampton Central station. At the station, you can find national and local train services, along with frequent trains to Southampton Airport Parkway. The City Cruise Terminal is only one mile from the train station, although walking with luggage can be difficult. It's suggested to take a taxi.
Ocean and Mayflower Cruise Terminals
Image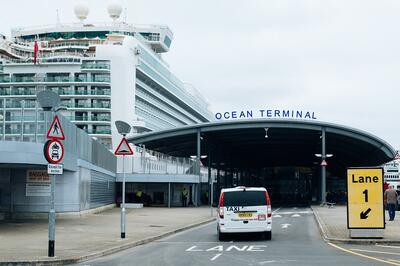 Mayflower Cruise Terminal can take advantage of the short power capabilities here, which is situated in the Western Docks. The Ocean Terminal is located closer to the City Terminals towards the QEII terminal.
Both terminals can be easily reached by driving. You can find the terminals by following the A33 headed for Western Docks via Dock Gate 10. There is clear signage for drivers to follow.
Those traveling by train should arrive at Southampton Central train station. The train station is located just over a mile walk from the Ocean and Mayflower ports. Walking from the train station will take 25-30 minutes, depending on which terminal you are traveling to. It's recommended to catch a taxi for these two terminals given the walking distance.
QEII Cruise Terminal
Image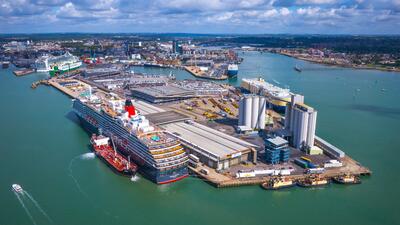 The Queen Elizabeth II terminal is still centrally located in Southampton, although it is the furthest from the Southampton Central Rail Station. The QEII cruise terminal is located in the Eastern Docks.
By car, the QEII terminal can be found in the Eastern Docks off the A33, Platform Road. Follow signs for the Dock Gate 4. This area can be congested during peak travel times, so make sure you allocate extra time.
If you arrive by train to Southampton Central, you will likely want to take a taxi to the QEII cruise terminal. There is a free bus service that runs between the train station and Town Quay, but you will still need to walk 20 minutes from Town Quay to the terminal. With luggage, it's recommended to take a taxi, which can be found on either side of the train station.
Parking at the Port of Southampton
Image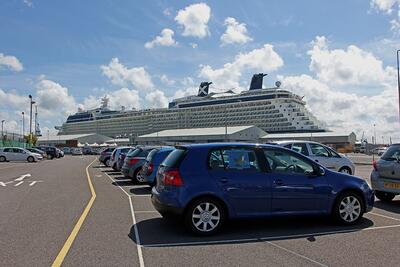 All five terminals at the Port of Southampton offer parking for passengers. Those looking to park at the cruise terminals will want to pre-book their parking reservation in advance; this is especially true in the summer during peak cruise season. Prices will vary based on cruise length and terminal.
Parking at the Port of Southampton can be arranged in advance only by calling locally at +44 870-085-6030.
Royal Caribbean's website states, "There is very limited space available for cars not holding an advance reservation. For directions to the 'Long Stay' parking facility, follow the above directions, however enter the Southampton Docks through Dock Gate 8."
Self-parking is available for passengers traveling with Royal Caribbean, Celebrity Cruises, MSC, and Norwegian Cruise Line. The self-parking is available next to the City Cruise Terminal with a short one-minute walk to the terminal from the parking area.
Image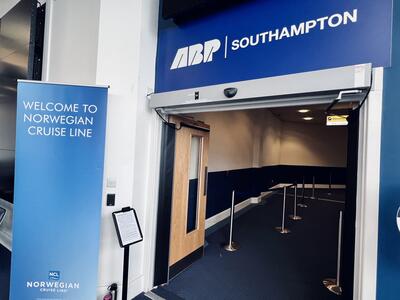 The main parking providers include AB Parking and CPS. AB Parking services Celebrity Cruises, Royal Caribbean, MSC Cruises, and more. 
For guests traveling with Princess Cruises, Cunard, and P&O Cruises, the parking is provided through CPS Cruise and Passenger Service. This is a valet parking service, which allows you to drop your car off at the terminal and pick it up at the car park. The car park is only a two-minute walk away.
Guests traveling on Fred Olsen, Celebrity Cruises, and Saga Cruises will find the AB Parking service at the Western Docks, which is accessible through Doc Gate 8, 10, or 20.
Traveling to Southampton Port from London, England
Image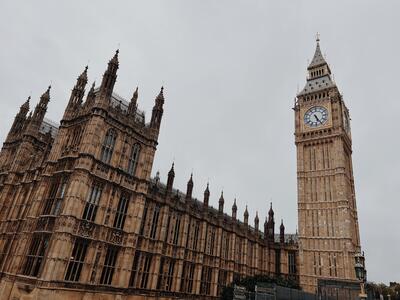 The Southampton Cruise Port is located 130 km (80 miles) from the center of London. Without traffic, the journey by car will take approximately two hours. The quickest option from central London is to take the direct train.
Those looking for public transportation will want to consider taking the direct train from London's Waterloo Station, as it's by far the easiest option from London. The direct train ride takes just over one hour!
The train is operated by South Western Railway and Southern Service. The direct train from Waterloo to Southampton Central runs every 30 minutes with South Western Railway, and tickets cost $40-$100. The train station is easy to navigate. Tickets should be pre-purchased and an early slot is recommended for day-of travel in case of delays.
Image
Another option is to take the bus that operates from Victoria Coach Station to Southampton Coach Station hourly. Tickets cost $22-$40 and the journey takes 2.5 hours.
Private transfers should be pre-arranged. Although this option is more costly, it could be a good option for tourists with lots of luggage who do not want to navigate the train station. These could be booked through Viator, TripAdvisor, or GetYourGuide. Of course, the concierge at your hotel will be able to help you make arrangements, too. 
You can choose to spend the night in the city of Southampton the night before your cruise, but the journey from London is relatively easy to do on the day of your departure. It's not necessary to spend the night in Southampton unless you prefer this option.
Traveling between Southampton Port and Heathrow Airport
Image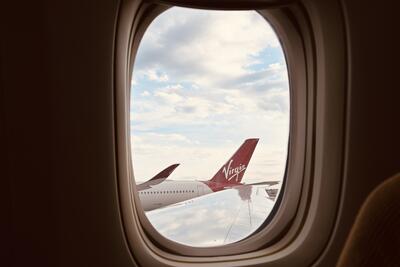 Most international travelers will arrive at Heathrow Airport, which is one of two major airports that service London. Heathrow Airport is located east of London and about 65 miles (105 km) from the Southampton Cruise Port.
The drive between Heathrow Airport and Southampton is approximately one hour without traffic. You can choose between coach transfers, dedicated cruise shuttle cans, taxis, or Uber. You can also prearrange a private transfer to/from Heathrow. Some transfers will include a stopover at tourist places like Windsor Castle and Stonehenge.
There are no direct trains that run between Southampton and Heathrow. You will need to make multiple connections to take the train, which can take upwards of three hours.
Image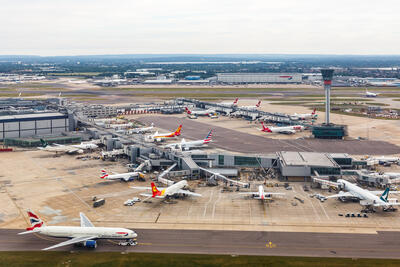 Taxis and Ubers are readily available at the Port of Southampton, even early in the mornings. You can expect to spend around $250 for a van to transport around four guests with luggage. Cruise ship transfers will cost around $75 per person, which can vary by cruise line.
National Express runs a coach service between Southampton and Heathrow Airport, which leaves from Southampton Coach Station Harbour Parade and arrives at Heathrow Airport. The journey takes anywhere from 1.5 to 2 hours but only costs around $20 per person.
Read more: 16 tips to not waste money on your first cruise
Traveling between Southampton Port and Gatwick Airport
Image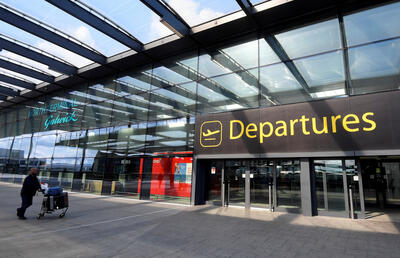 Another major airport for international travelers is Gatwick Airport. Located about 90 miles (145 km) from Southampton, the journey takes approximately two hours by road, but this is heavily dependent on traffic. Gatwick Airport is located south of London, about an hour's drive from the city center. The drive to Gatwick can take longer than two hours with traffic, so it's important to allocate enough time.
Direct trains are offered from Southampton to Gatwick Airport every hour, except on Sundays. The journey takes around two hours for the direct route. Tickets for the train will cost anywhere from $18 to $80.
The National Express runs eight direct services daily between Gatwick and Southampton. The scheduled journey takes 2 hours and 20 minutes. Tickets should be pre-booked in advance, as they do sell out during the busy cruise season.
Traveling via Southampton International Airport
Image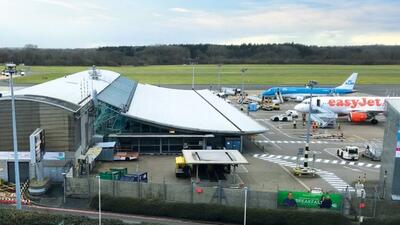 Travelers can fly directly into Southampton via the Southampton International Airport. The airport services many UK and European carriers, including British Airways, EasyJet, KLM, LoganAir, and Aer Lingus. Destinations include Inverness, Edinburgh, Belfast, Dublin, Amsterdam, Paris, and Geneva.
Those traveling to the Port of Southampton could find it easier and cheaper to fly directly into Southampton for cruises. The Southampton International Airport is a good option for those traveling from across the UK and Northern Europe. Of course, it's always best to fly into your departure port the day before your cruise is scheduled to leave in case of unexpected delays or cancelations.
Read more: The costly cruising mistake newbies make planning their first cruise
The Southampton Airport is close to the city. The best options from the airport will be by train, bus, or taxi. Southampton Central is the main train station, but there is no direct service. A taxi to the port will cost around $20 and can take as little as 10 minutes depending on traffic. There is a bus option as well, but this can take up to an hour; however, the bus is cheaper at just $3.
If you are staying in Southampton, the city center has plenty to offer for shopping, restaurants, and other services. The Horizon and City Cruise terminals are within walking distance of the shops and restaurants! The terminals are located within a five-minute stroll from Oxford Street, which is the main street in the city with many shops and eateries.
Which cruise lines sail from the Port of Southampton?
Image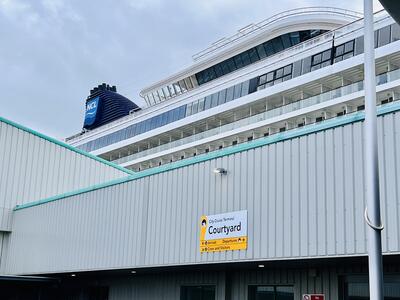 There are many major cruise lines that sail from the Port of Southampton. These include:
Royal Caribbean
Celebrity Cruises
Princess Cruises
MSC Cruises
Oceania Cruises
Regent Seven Seas
Azamara
Fred Olsen Cruise Line
Cunard Line
Most often, Southampton is used as an embarkation port rather than a port of call on an itinerary. Because of this, it's very easy to combine your cruise with a land-based trip to the UK. You should also consider spending a few days in London before or after your cruise, especially those traveling internationally.
Where can I cruise from Southampton Cruise Port?
Image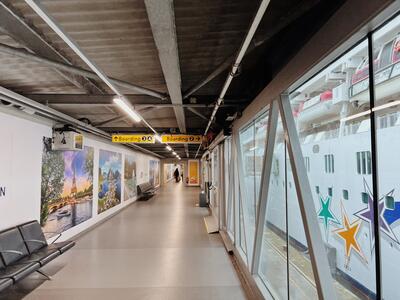 Sailing from Southampton unlocks almost anywhere in Europe. You can sail to the majestic fjords in Norway or visit the sunny Canary Islands and Portugal. Other cruises might head towards Iceland for a more exotic itinerary.
Of course, you can find British Isles cruises leaving from Southampton as well; these will visit a variety of ports in England, Northern Ireland, Ireland, and Scotland. British Isles cruises are offered throughout the summer and fall by major cruise lines.
Longer sailings from Southampton can travel throughout the Mediterranean to Spain, France, and Italy. These are typically 12- to 14-night itineraries. Cruises from Southampton can also travel around Northern Europe to cities throughout Germany, The Netherlands, and Scandinavia. Royal Caribbean, Norwegian Cruise Line, and Celebrity Cruises have a variety of shorter and longer itineraries to these destinations.
Common destinations you can visit sailing from Southampton include:
Norway
Belgium
Ireland
Iceland
Scotland
Portugal
Germany
The Netherlands
Canary Islands
Morocco
France
Spain
Scandinavia
British Isles
Read more: 3 things I did right and 5 mistakes I made on my first European cruise
Can I visit Stonehenge from Southampton Cruise Port?
Image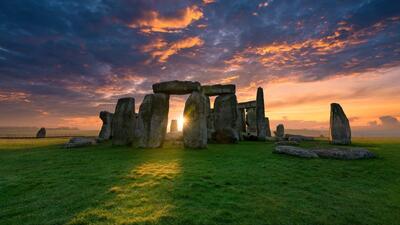 Stonehenge is one of the most famous prehistoric sites in all of Europe. The famous rocks of Stonehenge are located around 50 miles northwest of the Port of Southampton. From the Southampton cruise port, the journey to Stonehenge takes approximately one hour by road.
Most cruise lines will offer a post-cruise excursion to visit Stonehenge with a drop-off at either Heathrow or Gatwick Airport. You can also arrange your own private tour to Stonehenge from the cruise port, as many tour operators offer full-day or half-day tours of Stonehenge from Southampton.
Note that most international flights back to the United States depart in the morning or early afternoon. In this case, you will not have time for a post-cruise excursion. It would be better to visit these sites before your cruise departs from Southampton or consider extending your visit by one day to account for Stonehenge.
Image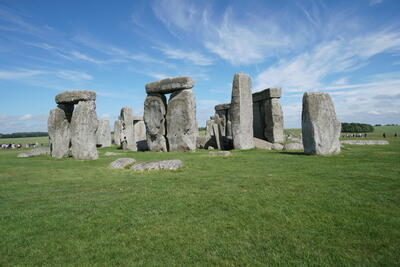 The drive from Stonehenge to Heathrow Gatwick is approximately one hour, although traffic can make this much longer. Those traveling from Gatwick Airport will have a longer drive of about one hour and 30 minutes.
Those wanting to make the journey on their own will want to take the train or bus to Salisbury, which can be a lengthy journey of about two hours and 30 minutes.
What is there to see and do in Southampton?
Image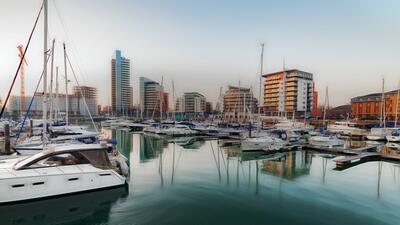 While most travelers will simply arrive in Southampton to board or disembark their cruise ship, Southampton has a rich history. There are plenty of things to do and see in the city, if time allows.
Southampton has been home to one of Europe's largest passenger ports with millions of people transiting through the port each year. Back in 1912, the most famous of travelers transited through Southampton on their way to America to board the ill-fated Titanic. The city has a SeaCity museum that provides visitors with the opportunity to learn more about Southampton's history of the Titanic and the events onboard the now-sunken ocean liner.
Titanic history-buffs can also try a meal at the White Star Tavern, which was once the ticketing office for the White Star Line (which operated the Titanic). The Grapes Public House also has a long-standing history with the Titanic, as it served many crew members before the ship set sail on its inaugural, infamous voyage to America.
Image

You can also visit Southampton's old walls, which wrap around the city. These were originally built to protect the town from attacks by the sea. Most of the wall is still standing, which provides beautiful views of the sea throughout Southampton.
You can also enjoy shopping around the town, with both big-name brands and small, local stores throughout the city. Of course, you can also enjoy many of the different pubs for fish and chips in Southampton.
Southampton has free shuttle buses that run from the cruise port to several different museums located in the city. There is also a convenient network of trains and buses that run around the city to neighboring towns and attractions.